One of the most prominent artistic movements that emerged in the 1960s and 70s was the 'landscape' art movement, interchangeably called Land art or Earth art. The ethos of Earth art shares certain characteristics with Minimalism and Conceptualism, which were concurrently emerging prominent styles. Like minimalist art, Earth art is concerned with simple forms and the interaction of the viewer with the artwork; and like conceptual art, most Earthworks are not just focused on offering aesthetic pleasure, but entirely reject commodity status, focusing instead on ephemerality. Because it's Earth Day, here is a look at our favourite artworks from artists who engage with the Earth, practicing outside the confines of galleries and studios to utilize nature as their canvas.
One of our favourite land artists is Martin Hill, who often works in extremely isolated natural environments like Baffin Island in the Arctic, the Madagascar highlands, and Antarctica. Since 1995 he, along with his partner Philippa Jones have created a series of unique and beautiful ephemeral sculptures, using only ice, stone, and other organic material. "The conditions such as wind, tides, clouds, the angle of the sun all impact on our creative process," says Jones. But "when it all works, it's a great feeling." We're hoping that if nothing else can push you to go green and contribute to combating climate change, the need to protect the work and practice of these artists will!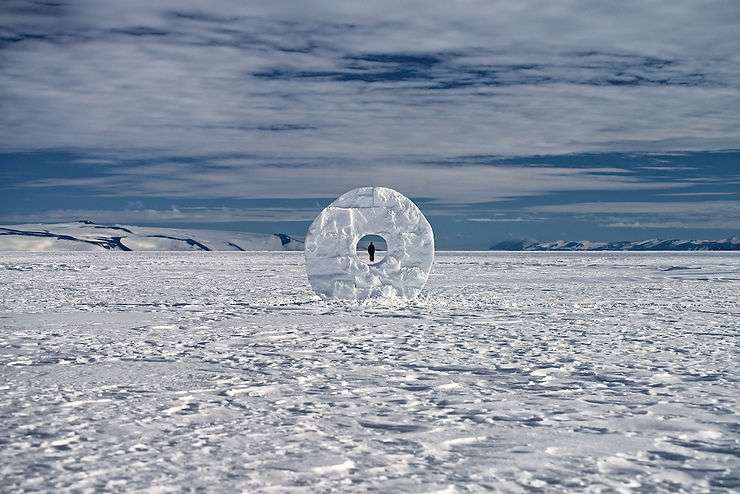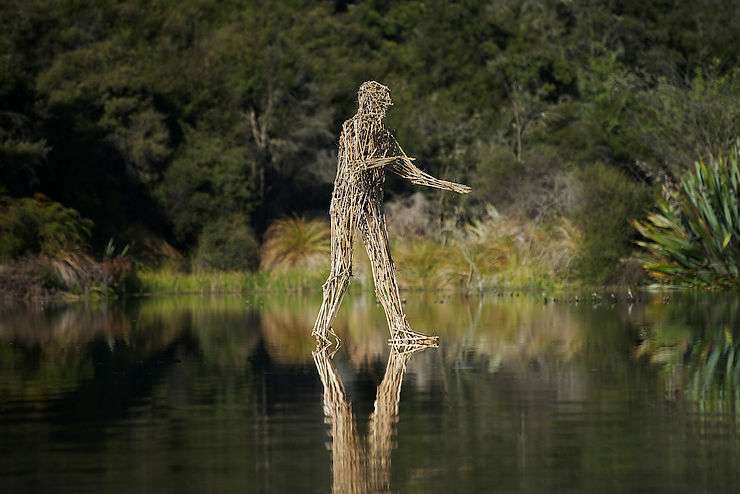 Next up on our list of favourite Earthworks is the Spiral Jetty by Robert Smithson. This rocky 1500-foot-long and 150-foot-wide structure has been one of the most famous and enduring examples of Earth art since 1970, when it was created. To create the work, which is located in the northeastern shore of the Great Salt Lake in Utah, Smithson needed the help of a team operating dump trucks and tractors to move 6000 tons of black basalt rocks, mud and salt crystals. Due to changing water levels, the iconic coiled rock formation is often submerged, but it emerges periodically. As a piece of art that is not only remote, but also impossible to view at times, Spiral Jetty is one of the best examples of Earth art that also highlights the movement's roots in Conceptualism. We are hoping that this piece of land art can 'land' another few decades, despite rising sea levels and changing climates.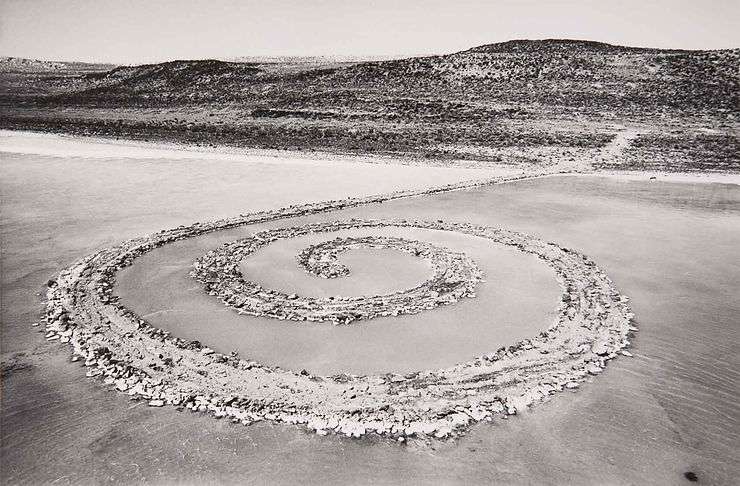 Finally, from artist James Turrell who has spent the last 45 years designing and constructing a celestial observatory at Roden crater in Arizona (to which Kanye West apparently donated 10 million dollars), to German artist Nils Udo who constructed an 80-ton outdoor sculpture that looks like a giant nest made of bamboo logs, there are too many noteworthy Earth artists to mention all of them. But the last artist that we want to celebrate, not only because of the impact of her work, but because it was all tragically lost in a California wildfire last November, is Lita Albuquerque.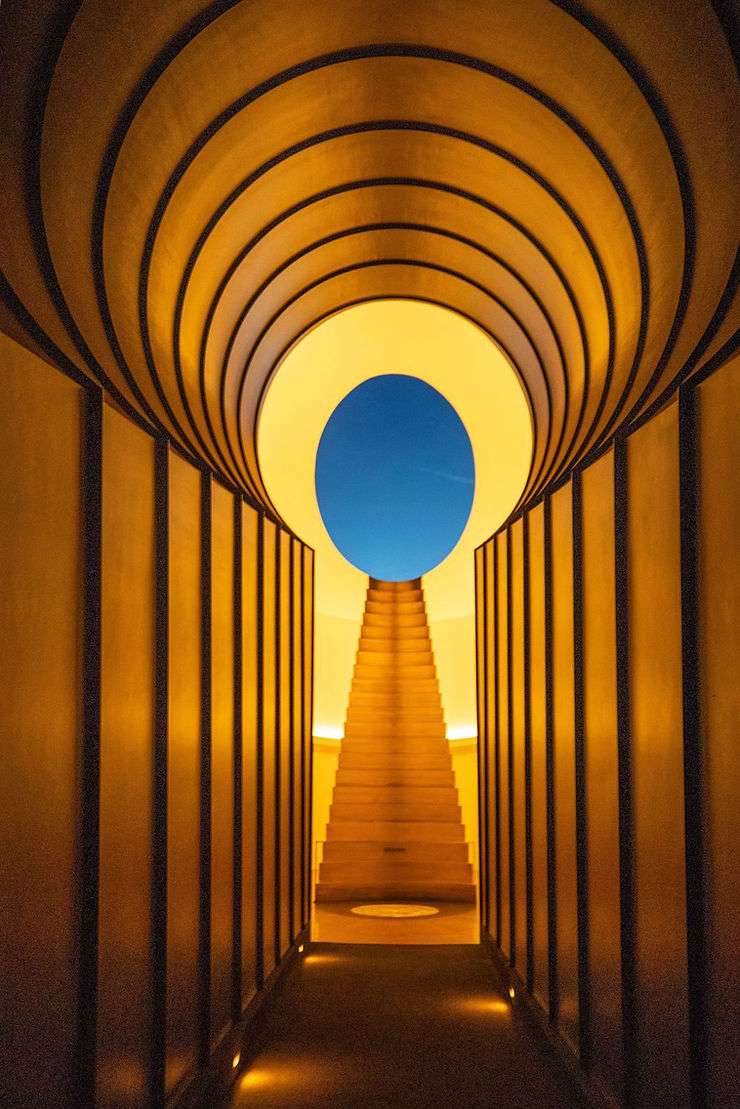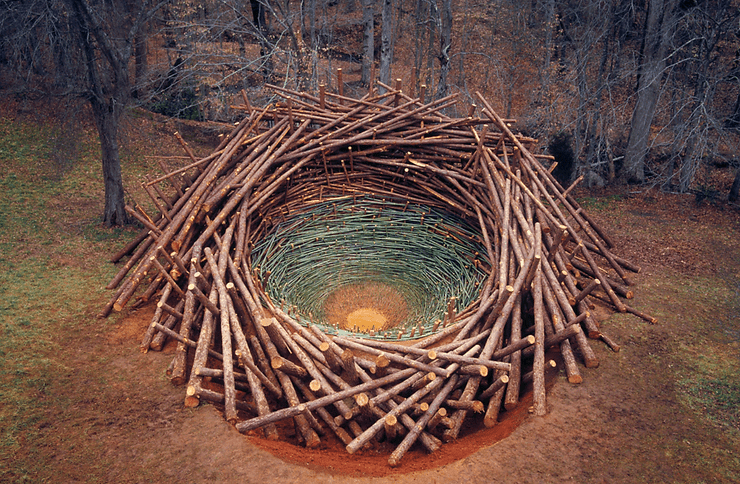 Albuquerque gained national attention in the late 1970s with her ephemeral pigment installations, in which she marked public landscapes like the California desert with colored pigment, mapping both the Earthly and celestial terrain. Through her environmental works, installations, and paintings, she investigates the human connection with the cosmos, and explores concepts of scale, light, and visual perception. Although many of her Earth works were ephemeral and were not stored in her studio, she did lose more than five decades of artwork because of the wildfire. The threat of climate change and the increasing incidence of natural disasters has an ironic way of destroying the practice of artists we care about. Hopefully, on this Earth Day we can not only celebrate our favorite Earthworks and land artists, but also practice being more environmentally conscious.