If you're an art historian or an academically inclined person, then you probably love nerding out on obscure letters, journals, 200 year-old newspaper clippings and voluminous books to discover the goings-on that took place around some of the most famous artworks in history or how the lives and loves of certain artists unfolded. But fortunately, for the vast majority of us who would love to know these things as well, but wouldn't know where to start, there are movies.
In this article we list five films that take us backstage to some of the most unforgettable moments in artists, their works and their lives. Did you know about the epic shade Michelangelo threw Pope Julius II when he was giving him a tour of the Sistine Chapel, or of the man who couldn't paint but was the most commercially successful artist of the 60s? The tragic story of the original IT girl or the brother that Vincent Van Gogh adored above all else? Watching these movies is a wonderful way to find out.
Big Eyes
Tim Burton's 2014 film on the life of artist Margaret Keane is more than a biographical drama. It's the story of one of the greatest art frauds in history. Walter Keane, who became a celebrated painter in the 1960s, claimed that watching starving children on the streets of Berlin in 1946 gave him the inspiration to create his signature portraits of sad children with saucer eyes.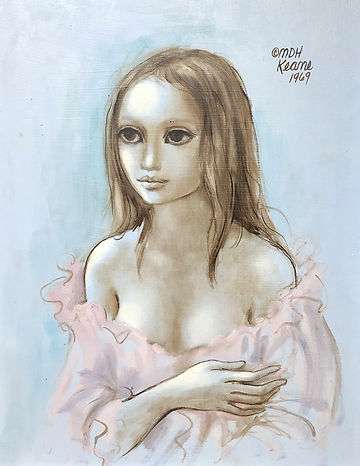 Except that Walter couldn't paint to save his life. The portraits were done by his wife Margaret Keane, whom he kept virtually imprisoned in their home and made to paint for 16 hours a day. Out in the world Walter took credit for the paintings and told poignant stories of how his grandmother came to him in his dreams and guided him with what to paint. Critics lapped up the stories and many called him the greatest painter of his time. Others despised the cartoonish images with overflowing eyes and termed them, 'hack jobs.'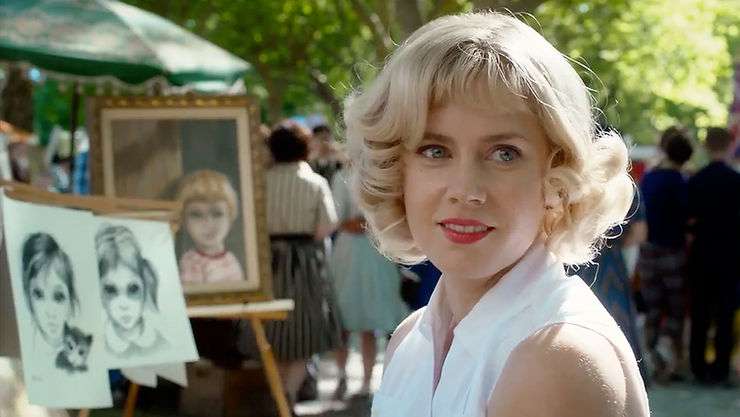 But that didn't deter the popularity of Margaret's now iconic works that sold for millions. But she didn't get to see a penny of it. After ten years of being trapped in an abusive marriage, she finally managed to leave and tell the world her truth. When the world didn't believe her, she went to court. The judge ordered both Margaret and Walter to paint a portrait of a big-eyed child right in the courtroom. Margaret finished hers in 53 minutes. Walter said he couldn't paint that day because he had a sore shoulder.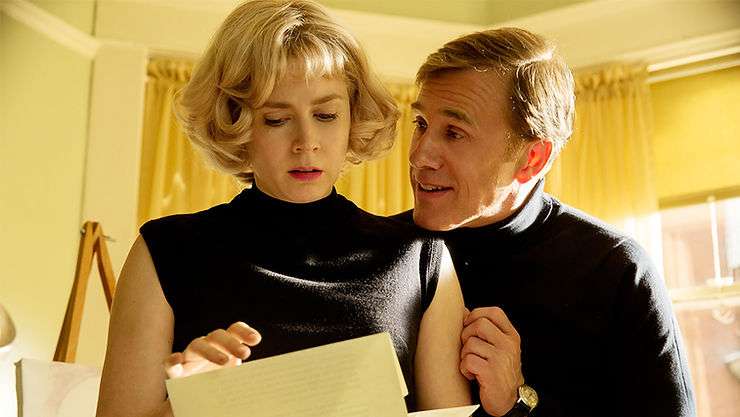 Big Eyes is a dramatized, somewhat sanitized, but largely accurate retelling of the ordeal Margaret went through. Watch it not just for its depiction of an art scam and a celebrated painter's struggle to find her own voice but also for a close look at what emotional abuse does to people. Margaret Keene, who is 91 now, loved the movie. She said it was traumatic to watch, reliving those nightmare years. But, at the end of the day, it was healing too.
Pollock
The 2000 film Pollock was a personal project for actor Ed Harris who co-produced, directed it and essayed the titular role. It took him a decade to bring the project to fruition. Jackson Pollock, the central figure of Abstract Expressionism, was an emotionally anguished alcoholic with a history of substance abuse who died a violent death. Harris has said that he didn't know much about modern art when he first began to read about Pollock. "It was much more his persona – his struggles as a human being – that was interesting to me," he said in an interview.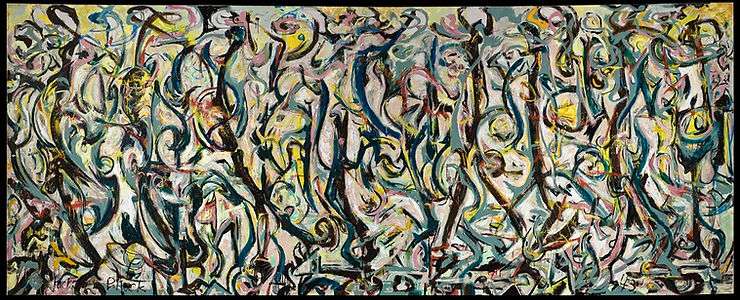 Harris had a brief fling with alcoholism himself when his father sent him a biography of Jackson Pollock. Thus, began a wakeup call, a lifelong fascination with the artist and a determination to bring his life story faithfully onscreen. Harris learnt to paint in the style of Pollock and spent years mastering it. All the art in the movie is done by him.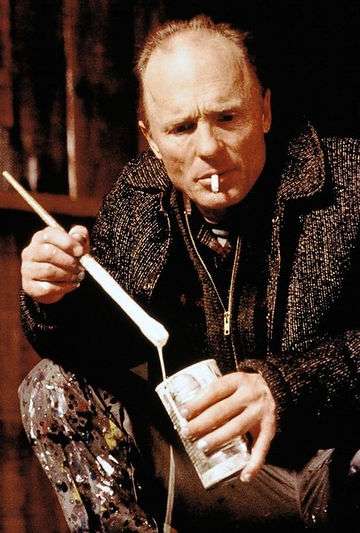 Diving deep into the New York of 1940s and 1950s, charting the course of Pollock's journey from a struggling artist and deeply troubled man to his meteoric rise to success and his relationship with his prodigiously talented artist wife, Lee Krasner – the movie is a no-holds barred examination of a brilliant but ultimately doomed life.
Pollock the painter became immortal long before he died, thanks to his unique and inventive approach to art. With this film we get to see Pollock the man. And what a treat it is.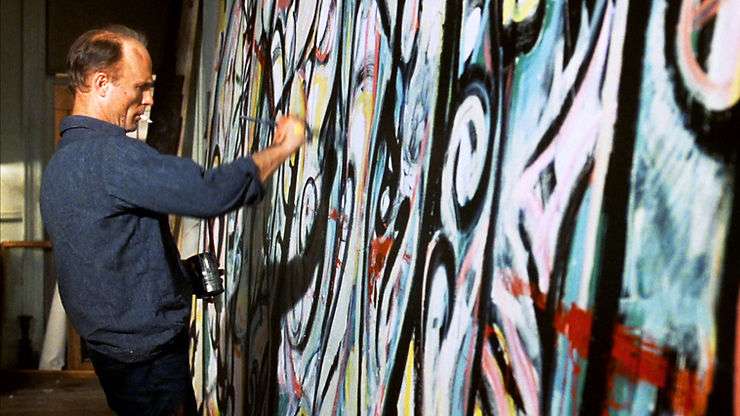 Factory Girl
The name that will make your brows jump in recognition around this movie is Andy Warhol. But this movie is not about him. It's about his muse Edie Sedgwick, the original IT Girl. Edie was born in 1943 in an extremely privileged family with a dark secret. Mental illness had plagued generations of Sedgwick family members. Her father had bipolar disorder, exercised manic control over the lives of his children and abused and medicated Edie a great deal – beginning her lifelong struggle with substance abuse. Two of her brothers died. One committed suicide and the other passed away in a motorcycle accident, tragedies that greatly distressed the already fragile and brittle young woman.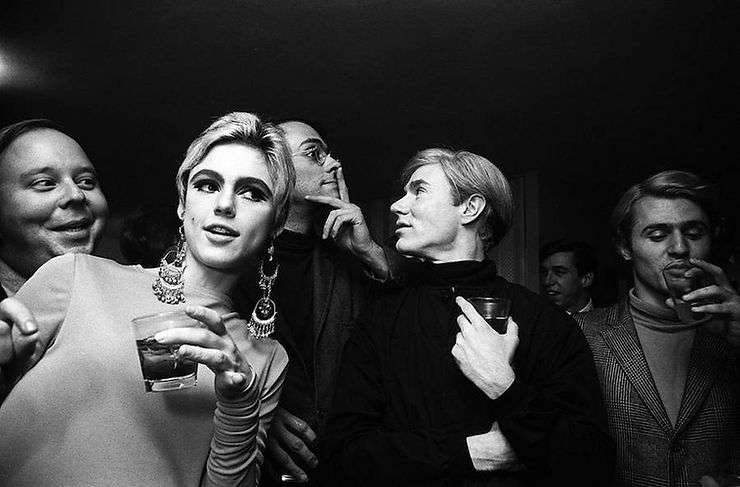 Troubled and depressed though she was, Edie was determined to break away from her father and make a life for herself. As a young adult, she moved to New York city to study art where she harboured ambitions of acting and modelling. Andy Warhol took one look at her at a party and was blown away by her beauty. He went on to cast her in 10 of his films.
Their association, heady and explosive as it was, ended just as soon as it had started, lasting about a year. The clash of their mercurial personalities, Andy's shifting allegiances and Edie's dissatisfaction with the increasingly superficial world they inhabited could only lead to one imploding end. At the peak of their fame, Vanity Fair labelled Edie, 'The Girl of 1965.' In a retrospective article on her life Vanity Fair wrote, "Well, she was the Girl of the Year of 1965 and 1965 was nearly over. Andy had already picked out his rebound: the actress-singer Nico." His taste for the Poor Little Rich Girl, a phrase he used for Edie, had been satiated and now he craved something else.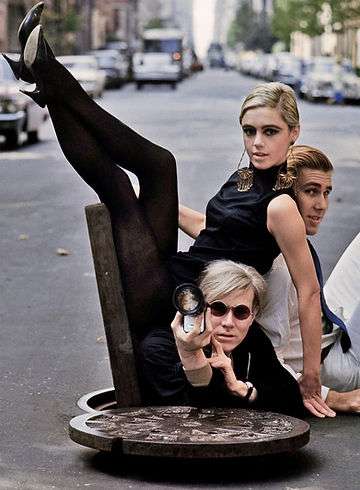 Edie's dependence on drug and alcohol rocketed after Andy cast her aside. To be clear, she didn't blame him for her situation. She once said, "Everything I did was really underneath, I guess, motivated by psychological disturbances." She tried her best to build the career she had originally come to NYC for, but frequently needed to check into asylums to manage her spiralling mental health. In his last film featuring Edie, Lupe, Andy told the writer Robert Heide, "I want something where Edie commits suicide at the end." It was a chillingly foreshadowed statement.
Edie passed away in 1971, at the age of 28, due to drug overdose. Her last film, Ciao Manhattan, released posthumously in 1972. She played a character closely based on herself, a party girl dealing with addiction and the lure of fame. In Factory Girl, Sienna Miller brings Edie to life and makes the muse – and not the artist – the centre of the story.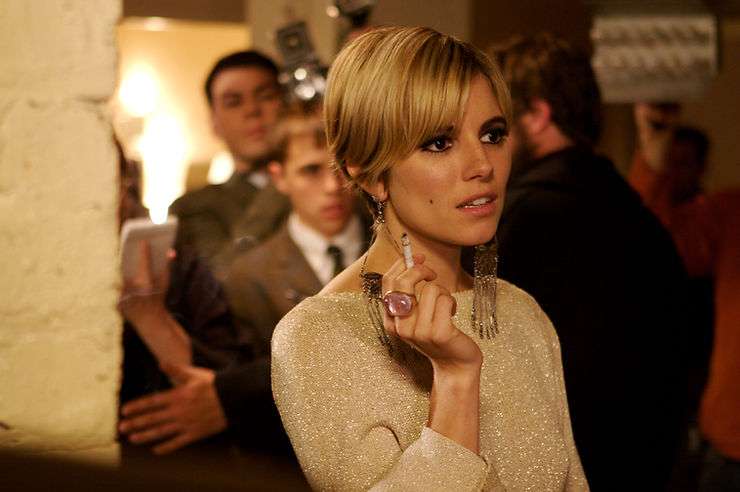 The Agony and The Ecstasy
Writer Irving Stone called his book, 'The Agony and The Ecstasy,' a biographical novel of Michelangelo. He lived in Italy for several years, apprenticed himself to a marble sculptor and had all 495 surviving letters of Michelangelo translated from Italian to English so he could write about the events that take place in his book with as much accuracy as possible. In 1965 the book was adapted into a movie of the same name and depicted the fraught relationship between the legendary sculptor and his patron, Pope Julius II, during the painting of the Sistine Chapel.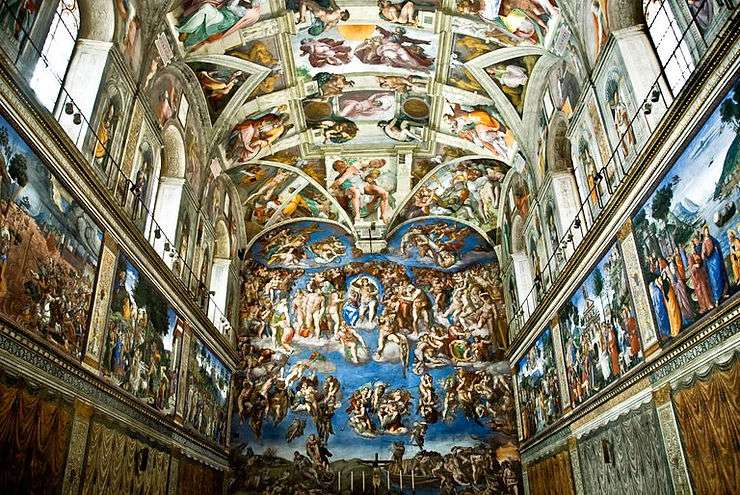 The film is slow-paced and low on action. That's because it strives to be as true to its subject matter as possible without colouring in the lines – a trend modern day biopics don't shy away from. So it might not be for everybody. But if you care to see a behind the scenes of one of the most famous artworks in history, you can't do much better than The Agony and The Ecstasy.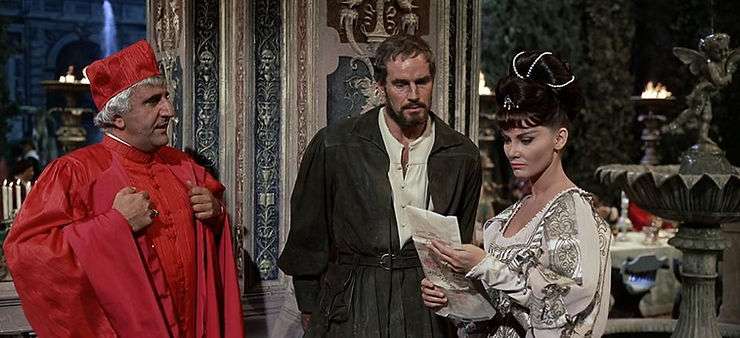 Take for example when Julius takes Michelangelo on a tour of the chapel, the ceiling of which he has to paint. "As you know, it was built by my uncle, Pope Sixtus. That is why it is called the Sistine," the Pope says proudly. "It has no more architecture than a cow barn," Michelangelo informed him primly. Or the time when Michelangelo got drunk, decided the set of frescos he painted were not good enough and threw red paint all over them.
It's thrilling to note that all these really did happen. And we don't have to pour over dusty tomes and academic papers to unravel these knots of interesting glimpses into Michelangelo's life. Thanks to the persistence of a Michelangelo obsessed author and half a century old movie, we can relive the glorious drama that underlined the masterpiece that is the Sistine Chapel.
Vincent and Theo
Brothers Vincent and Theo Van Gogh shared a deep and close relationship. Though Theo was four years younger than Vincent, it was he who encouraged him to build a career as an artist and supported him financially through his life as he struggled to sell a single canvas. Theo achieved renown in his profession as an art dealer while Vincent struggled to hold down a job. Vincent wrote to Theo once, "I don't really have any friends except for you, and when I'm ill you're always in my thoughts."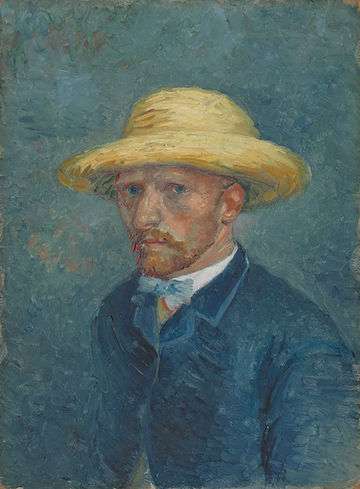 When Vincent cut off his ear, Theo jumped on a night train and rushed to his brother's side. When Vincent checked himself into an asylum for the second time, Theo wrote to him, "It pains me to know that you're still in a state of incomplete health. Although nothing in your letter betrays weakness of mind, on the contrary, the fact that you judge it necessary to enter an asylum is quite serious in itself." When Vincent shot himself in the heart in a wheat field in 1888, Theo was crushed. Within six months, he passed away as well.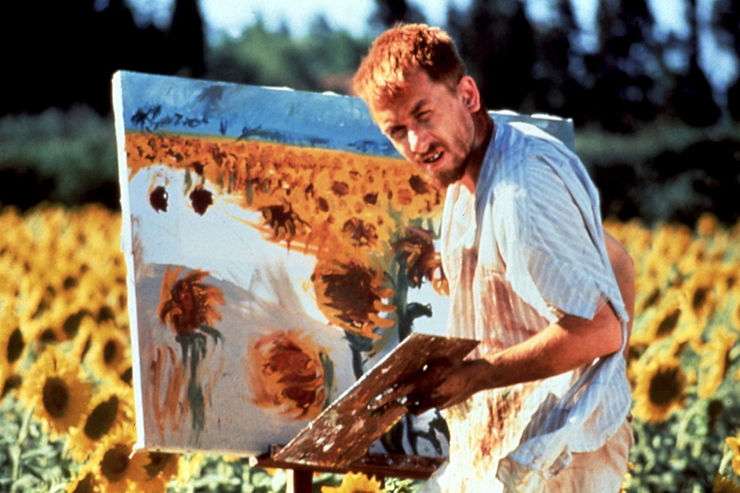 Robert Altman's 1990 film Vincent and Theo is not a preoccupation of Vincent Van Gogh's tortured mental anguishes, as so many of his other biographies are. It is a portrait of two sensitive young men trying their best to survive and succeed, an exploration of the love and friendship between two siblings. It's a side of Van Gogh viewers rarely get to see.