The pandemic proved to be a tough arrangement for museum-goers and gallery visitors. Though all doors remained virtually open, the natural play of space and artwork that remains so close to the hearts of its fans left a bland taste in our mouths. Which is why it gives us great pleasure to announce that our home city, Kolkata's revered gallery Experimenter, Ballygunge Place opened their space by appointment for viewers to catch sight of not 1 but 4 of their exhibited artists with – "Four Positions", four solo shows by Ayesha Sultana, Julien Segard, Krishna Reddy, and Rathin Barman.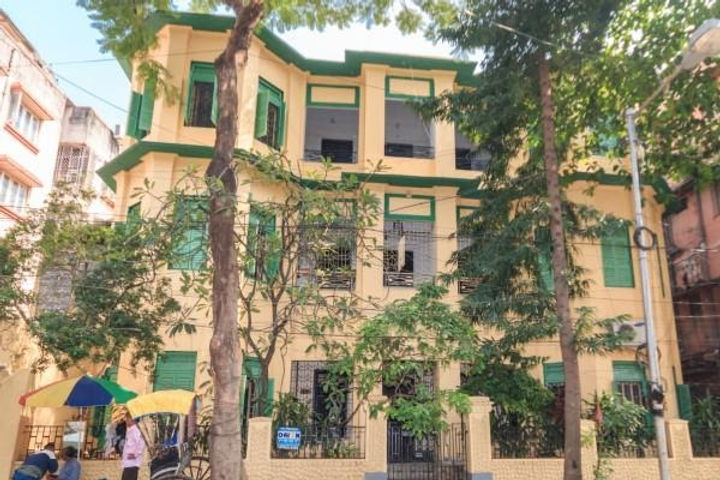 The gallery opened up its second space, early in 2018 in the sunny streets of Ballygunge, Kolkata. While the gallery is currently hosting a simultaneous show of "BETWEEN REPETITION & RETICENCE" , a solo show of Abhishek Hazra, in Hindustan Road, that houses the eagerly awaited and celebrated Experimenter Curators Hub, Art Fervour got a chance to speak to gallerists, Prateek and Priyanka Raja to catch up with them on the obvious task of planning through these uncertain times, their plans for the gallery and their first physical exhibition since the pandemic.
AF : As your first physical exhibition since the pandemic was there any particular reason for your selection of artists for "Four Positions"?
P&PR : The pandemic offered us time to be in one place after over a decade. Travelling for the arts, although pleasurable, is quite demanding. It allowed us the possibility to think about artists whose works were seen but maybe not explored in all their manifestations. We decided to install 4 different solo projects that would allow us to focus a bit more deeply into the practices of four artists from our program and the space is flexible for all four, since the architecture at our Ballygunge Place space allows for four distinct and visually different spaces. Yet they are not as large or as deep as a solo and all of the works on view are not necessarily made for this exhibition, which is usually the case.
AF : Has the pandemic altered your position on the artwork that you choose to exhibit? Is there more of an urgency to move towards a particular sensibility in our current social and political environment, or has your view been unwavering despite the times?
P&PR : I think we have all come to appreciate the incredible burden we are putting on nature, I also think many of us have started to revalue the importance of human relationships, appreciate mental and emotional well-being and re-learnt to accept life as a gift. Things were moving at a breakneck speed pre-pandemic. It's not like anyone is slowing down at the moment, but the consideration that one can live a bit more responsibly is definitely something to keep in mind. Politics and the socio-political environment are changing very quickly. There are systemic changes that are taking place, judicially, economically and politically that need to be urgently looked at. One can't be oblivious to what is happening in our country and our region. It has to be reflected in the arts and it is being done in many ways.
AF : Experimenter has maintained a thoughtful balance between remaining accessible online through OVRs, collaborations with other galleries during the pandemic, and your own internal programming and artist talks. Are there any exciting upcoming programs or shows you would like to share with our readers?
P&PR : The Experimenter team has been working incredibly hard to not just being accessible through OVR and visible on social media. We realized very early, by about 3rd week of March that this is going to be a long haul, and we were able to start our new vertical Experimenter Labs by early April. A part of Labs is Generator Cooperative Art Production Fund which is an initiative to give grants and fund artistic production for artists who are not in our program and it is an entirely collaborative initiative. Then there is FILAMENT, which is an online film program and has its first online and on-site exhibition that opened with Abhishek Hazra's solo Between Repetition and Reticence. In November we open Sohrab Hura's second solo at Experimenter-Ballygunge Place followed by a spectacular duo exhibition by artist Adip Dutta and his mentor and hugely influential late Meera Mukherjee at the Hindusthan Road space. Of course, the art fair OVRs are also there. There is Art Basel 2020 OVR in September and Frieze London OVR in October, both of which are group exhibitions, and the solo with Radhika Khimji on our collaborative online gallery program In Touch. All this is only till the end of the year. Simultaneously there will be Experimenter Readers that are going to be published during the year and finally the 10th anniversary of the Experimenter Curators' hub which will be entirely online and will bring together some of the most incredible curators from over the last editions of the hub together.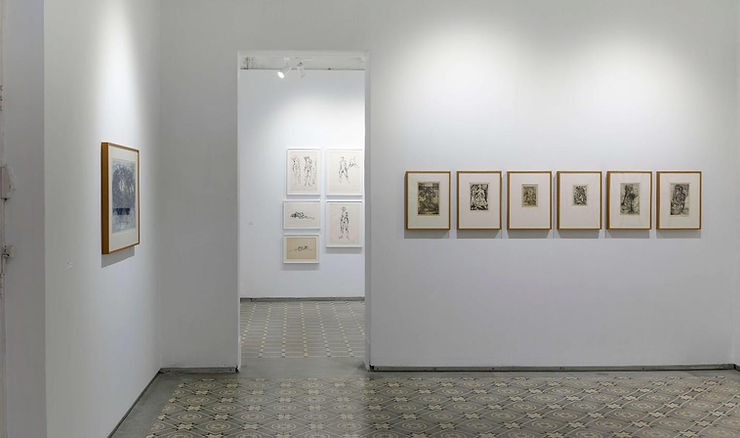 Experimenter, Ballygunge Place with its high-ceilings and marvelous floor plan allows for a number of exhibitions to take place simultaneously, and we can see how this would be a treat for any artist to have their own solo exhibitions at the space. But for their first physical opening, Prateek and Priyanka Raja have decided to open with 4 specific artists – Ayesha Sultana, Julien Segard, Rathin Barman, and a retrospective of the illustrious Krishna Reddy. As each artist's work dives into their own, the shows are individually titled to best outline their practice. We got to speak to the three artists to ask them about their current exhibitions, and were glad to attend Experimenter's initiation of The Life Of Krishna Reddy, A conversation between Judith Blum Reddy, wife of late Krishna Reddy, Navina Najat Haidar & Jennifer Farrell,an illuminating discussion of the seven-decade long career of the artist amongst anecdotes of his own personal life as part of their current show.
Dark Was The Night
Julien Segard opened his latest show at Experimenter Gallery, Ballygunge Place titled "Dark Was The Night", presenting itself through his intricately folded and layered work that exhibits as much as it hides.
We got a chance to interview Segard on his cosmic installation inspired by melancholic gospel written by resilient Blind Willie Johnson.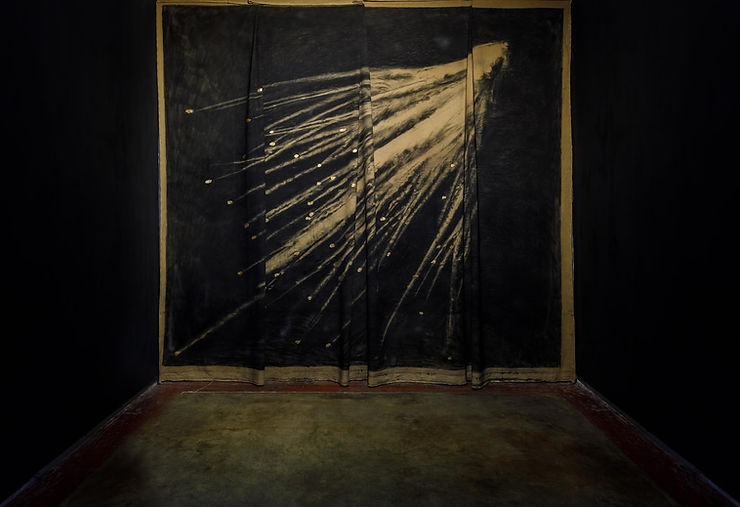 AF : Can you tell us about your inspiration for your current work in "Dark Was The Night"?
JS : The title of the work has been inspired by a Gospel blues song written by Blind Willie Johnson called "Dark was the night cold was the ground". The song is primarily instrumental accompanied by Johnson's melancholic gravel-throated humming. It is about a predicament he found himself in very often: nightfall with no place to sleep. Since humans appeared on Earth, the shroud of night has yet to fall without touching a man or woman in the same plight. It's also one of the 27 samples of music which were included on the golden record of the Voyager spacecraft launched into space in 1977 to represent the diversity of life on earth.
My thoughts at the time I was making the work were wandering between the Voyager spacecraft, the horrifying reality of war, and the beauty of the images it is creating (often seen on a screen).
AF : Your work presents itself with both a regality and lightness to it, can you talk about your choice of material and the act of creating this piece of work and how this may have aided your representation of darkness?
JS : When I made this work, I was very interested by the tension of the thin linen fabric stretched on an embroidery stretcher, showing the edges of the fabric – like skin drying under the sun. Blackening the large and delicate golden surface of the fabric with small but aggressive scratches was for me a way to engage physically with the violence of the subject. I have made use of gilding, a technique traditionally used in altarpieces, to exacerbate the magnificence of the explosion. It seems as if the light is coming from the inside, from the fabric itself.
In the exhibition space, it was important for me to magnify the delicacy of the fabric, to reveal its sculptural aspect and let the viewer enter the space rather than merely face it or look through it like a window.
AF : How do you hope viewers will feel on encountering "Dark Was The Night"?
JS : Well, in the present time it's a tricky question because the work will mostly be viewed online… But for the lucky visitors of the gallery my only hope is that the work is strong enough to be appreciated without knowing anything about it…
For the online viewers, I will give a few clues. The idea of the curtain obstructing the view from the window of the world outside was very appealing to me. The curtain is a convenient way to isolate yourself from the view of others, from the bright light coming from outside, or more rarely, to admire the beauty of the breeze inflating the thin fabric – letting our reflection wander between the deaths caused by the last bomb blast in Somalia and our relative lightness compared to the celestial bodies.
Pulse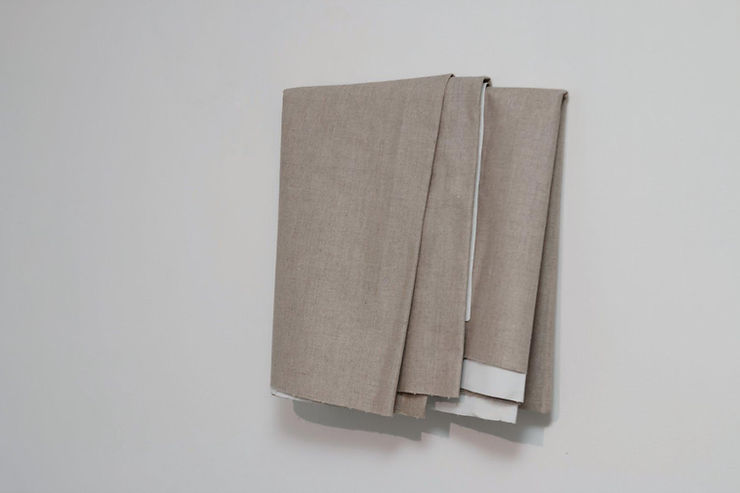 Ayesha Sultana's "Pulse" a multi-practice exhibition stands to showcase the artist's ability to breathe life into diverse mediums. Sultana seems comfortable in her expansive oeuvre of painting, sculpture, drawing and photography that centers itself around a specific emotion owing itself to her chase for stillness and simplicity.
AF : Repetition plays a major part in your current exhibition, "Pulse", was the process of creating the work a transformative experience for you? Does materiality play a larger role for you given your occupation with material form, space, and time?
AS : The five works in Pulse were put together for this exhibition and were made at different points in time, 2015, 2018, 2019 and 2020. Each experience was unique but repetition becomes important to bring about a state where the mind is still. Materials have their own innate quality and integrity and I believe when you're working outwardly with materials you are also working inwardly upon yourself.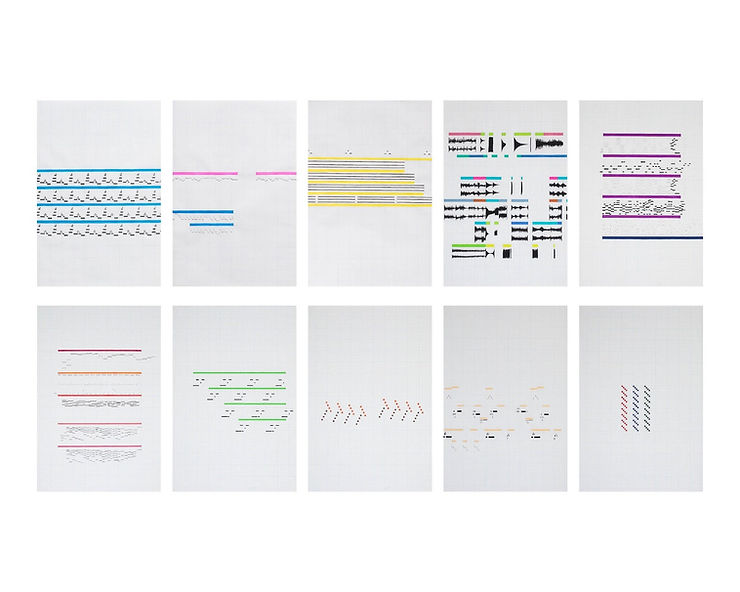 AF : Your practice spans a variety of mediums, are you more comfortable sticking to one medium such as drawing or painting, or do you feel your work best represents itself through more, in particular for "Pulse"?
AS : At its core, it's more about the language of drawing and painting, rather than sculpture or sound which is still new to me. When there is discipline and structure of a practice, I think it can give you freedom.
AF : What was your inspiration behind deciphering sonic readings? Was there a specific intent in using gouache?
AS : Untitled was inspired by the screen printed sound drawings of artist Nabil Rahman, which he made during a residency in 2018. For me it was a process of thinking through sound, its relation to the body and time and how to present it in a visual component.
In Search of Simultaneity
Trained at the Kalabhavan in Shantiniketan, the late Krishna Reddy was the director of Atelier 17, the founder of Colour Print Atelier, New York, and the director of the Printmaking department at NYU apart from exhibiting his work in exhibitions and print biennales around the world.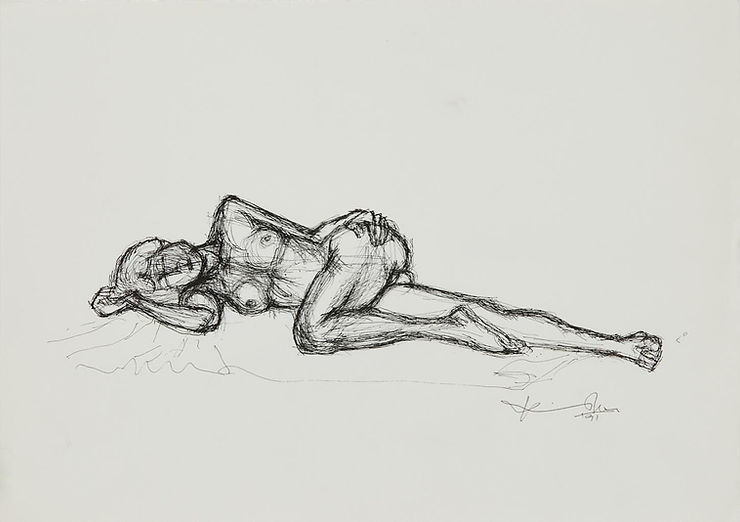 In this exhibition titled "In Search of Simultaneity", Experimenter takes you through seven decades of his selected works beginning with Intaglio and Woodcut prints of figures drawn during the 1950s showcasing his preoccupation with form, body and the untitled work of Indian rural life, moving to the artist's coloured woodcut prints. Walking through the gallery, or attending the digital-walkthrough, one can follow Reddy's own art practice journey and his love for printmaking, drawing and sculpture.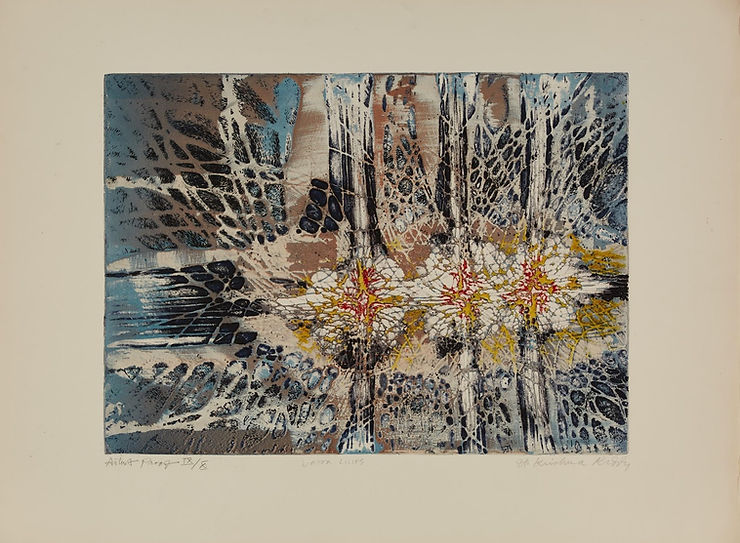 The marvelous collection of sketches propels us to ponder on his more intricate explorations with Multicolour viscosity prints on paper titled "Water Form", and "Water Lilies", seen on the gallery's walls.
"In Search of Simultaneity" truly brings together the life and career of Krishna Reddy in a comprehensive portrayal of the artist's commitment to practice, passion and teaching. You can view the gallery's online viewing rooms or visit our Digital Art Guide to find a list of Experimenter's current programs and exhibitions.
Dimensional Distortion
A stroll through the neighbourhood brings more than just the clock of steps for artist Rathin Barman who opened his show at the gallery.
For Barman, architecture is anthropology, history, poetry and psychology operating at the same time – culminating into his series of concrete, metal and reinforced concrete with board and brass sculptures. Barman's work explores the shift from the grand decades of large structures of co-habitation to newer aspirations of modular and nuclear living while cleverly weaving the stories he has collected over the years shining through the concrete.
We asked the artist to tell us more about his choice of material, and his opinion of the increasing amount of time we all are spending inside our homes, in the interview below: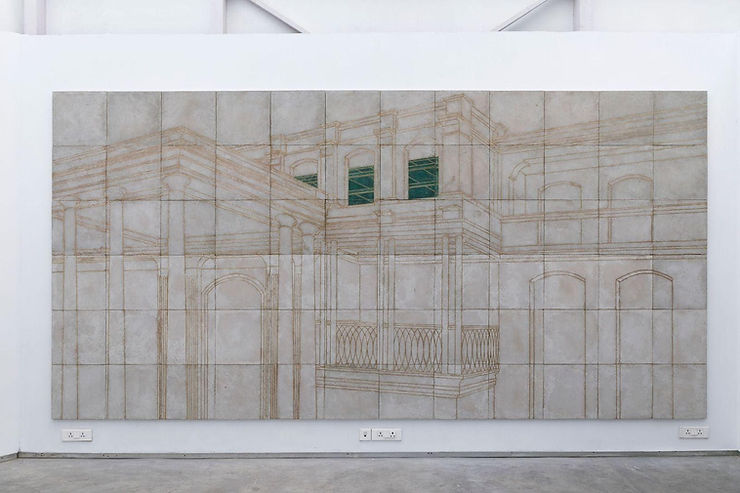 AF : Looking at your work, one can identify the social commentary that lives in these architectural structures. Can you tell us about the process of collecting and gathering multiple narratives and how that has influenced your body of work in "Dimensional Distortion"?
RB : A piece of architecture often signifies living patterns and choices of its occupants. It keeps adding many more aspects as the structure and its inhabitants grow together. Each time you visit the space, it reveals a new narrative of the structure. These interactions always remain very organic like the growing process of the space itself.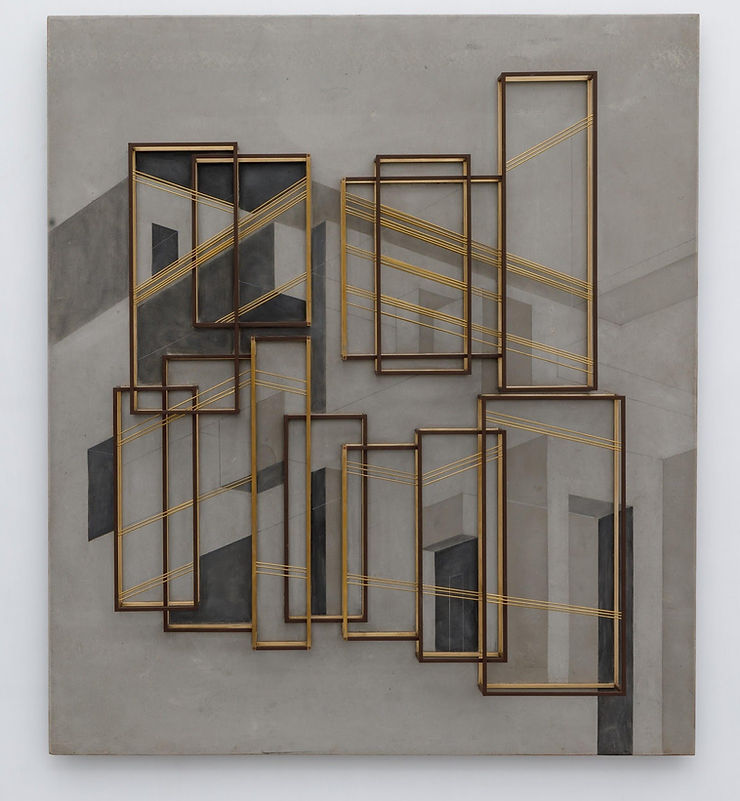 AF : Given that the past few months have been concentrated in spaces such as the home, do you feel like your work speaks to the current times we're living in?
RB : The body of work presented in 'Dimensional Distortion' is a reflection of how architecture adapts to structural alteration over a period of time to accommodate growing needs of its inhabitants. I think it is the very nature of architecture to distort its original dimensions whenever one asks for more. In the current times, I believe, dimensional distortions are happening more than ever before.
AF : Is the use of inlaid brass intentional in your work? And can you elaborate on your choice and use of the selected material in your sculptures?
RB : Inlays on concrete and stone are a very conventional technique in architecture. Often the brass and coloured stone inlays define grandeur of the structure. I took that speculation to present a sense of gloriousness into the architectural pieces I worked with.
You can visit Experimenter, Ballygunge Place, between 11 am and 6pm, except Sundays and other government mandated closure dates. You can also head to their online viewing room found on their website. To learn about their current programs, talks and workshops visit our Digital Art Guide and choose from a host of online exhibitions, virtual tours, podcasts, learning resources and more.