We recently interviewed artist Soumya Sankar Bose about his first solo exhibition in Mumbai, A Discreet Exit through Darkness, on view at Experimenter Colaba. Also featuring in the exhibition is 360° first virtual reality, non-animated feature-length film to be ever made. The artist speaks about his formative years and pivotal moments in his artistic career that culminated in the current exhibition.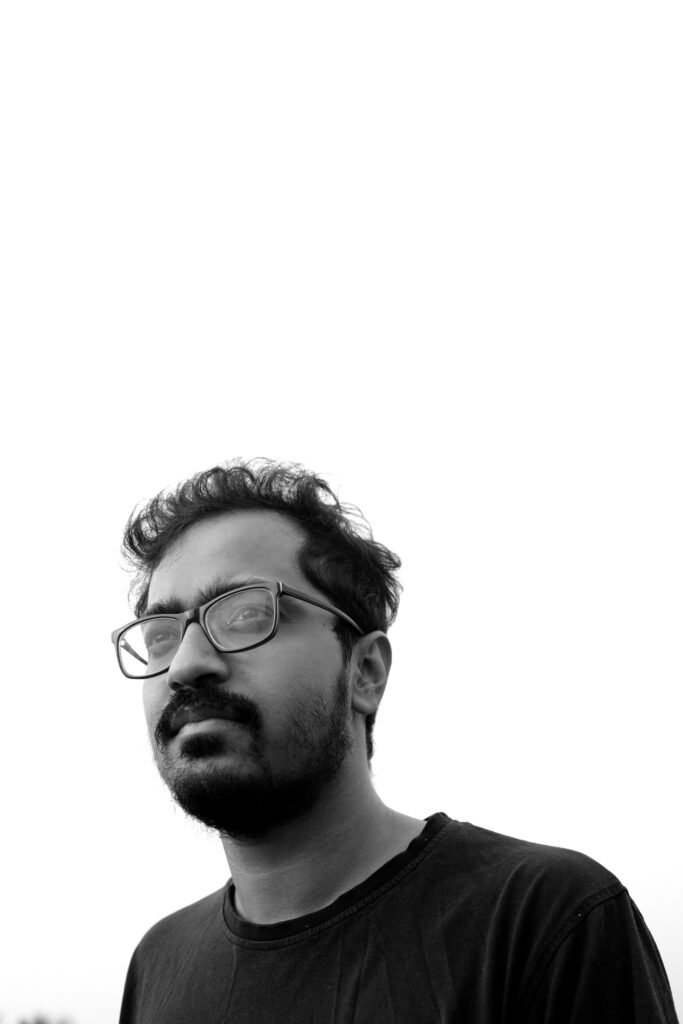 Born in Midnapore in 1990, the artist explores the medium of photography and video art to archive oral traditions and family histories that delve into the spheres of memory, desire, vulnerability and identity.
Reflecting on his early years Bose recalls, "It all began with chronophobia – fear of the passage of time and in the process losing the memories of the people surrounding you. Due to this, I started archiving images of my family members and the people around me. Later, when I moved to Kolkata, I took this up as a serious venture and began documenting the regional histories and politics of local and marginal communities, particularly in eastern India."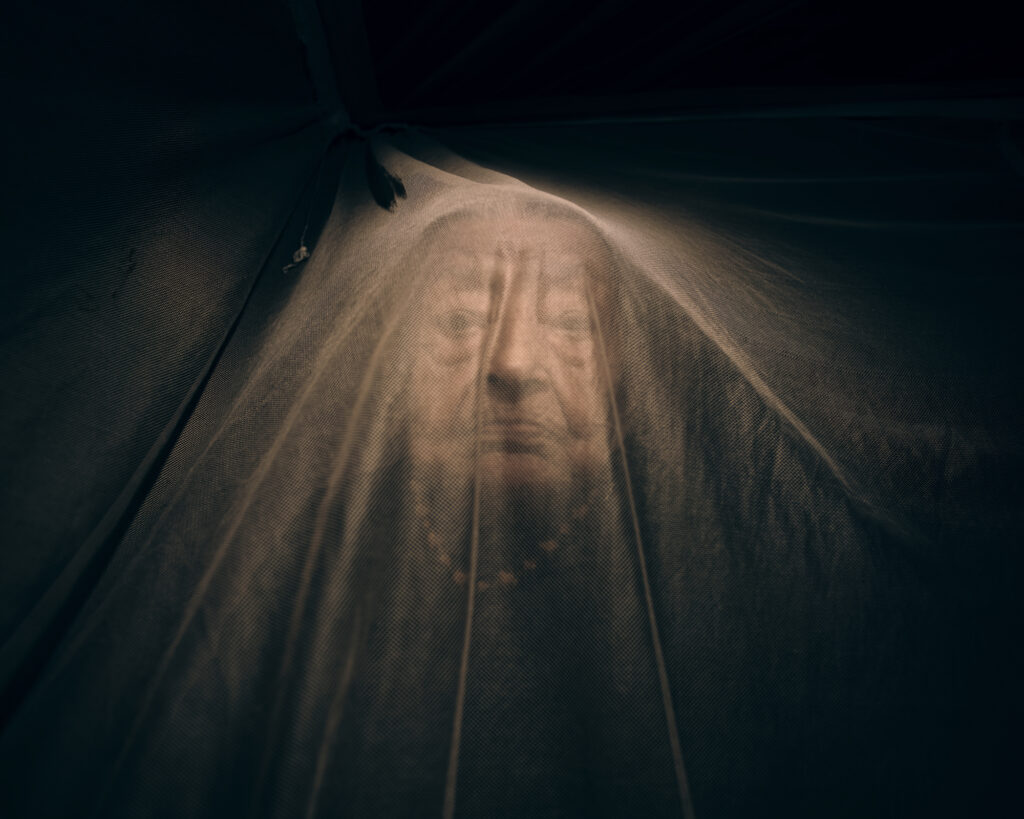 Who is your inspiration?
My inspirations keep evolving and changing with time, depending on the story I want to tell as I progress with my practice and research. I look up to filmmakers Jonas Mekas, Chantal Anne Akerman, Stan Brakhage, Peter Kubelka, John Akomfrah, John Abraham and many others. My favourite film of Abraham is Amma Ariyan which explores local politics. I am also inspired by writers such as Subimal Misra, Sandipan Chakraborty, Basudev Dasgupta, Manik Bandopadhyay and Sunil Gangopadhyay. In fact, in the virtual reality film in the exhibition, there is a section that consists of a radio broadcast of news which is dedicated to Subimal Misra and his short stories.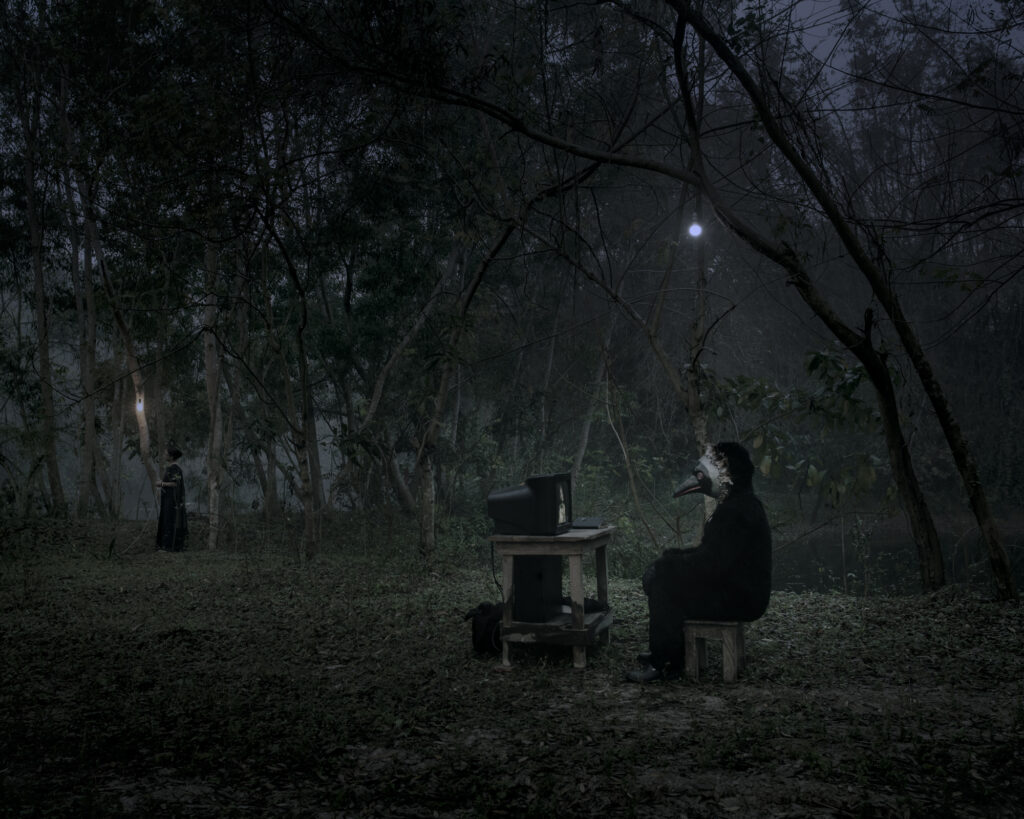 If you were to connect the dots, which events were seminal in your journey that culminated in A Discreet Exit through Darkness?
Events that were important to my journey include – the Social Justice Fellowship awarded to me by the Magnum Foundation for Full Moon on a Dark Night, which was also covered by The New York Times that helped my work to reach larger audiences. It was followed by my first solo exhibition Full Moon on a Dark Night, 2018 at Experimenter, Hindustan Road. Another milestone in my career was the residency by the Delfina Foundation which allowed me to showcase my work in the United Kingdom and also research in the British Library.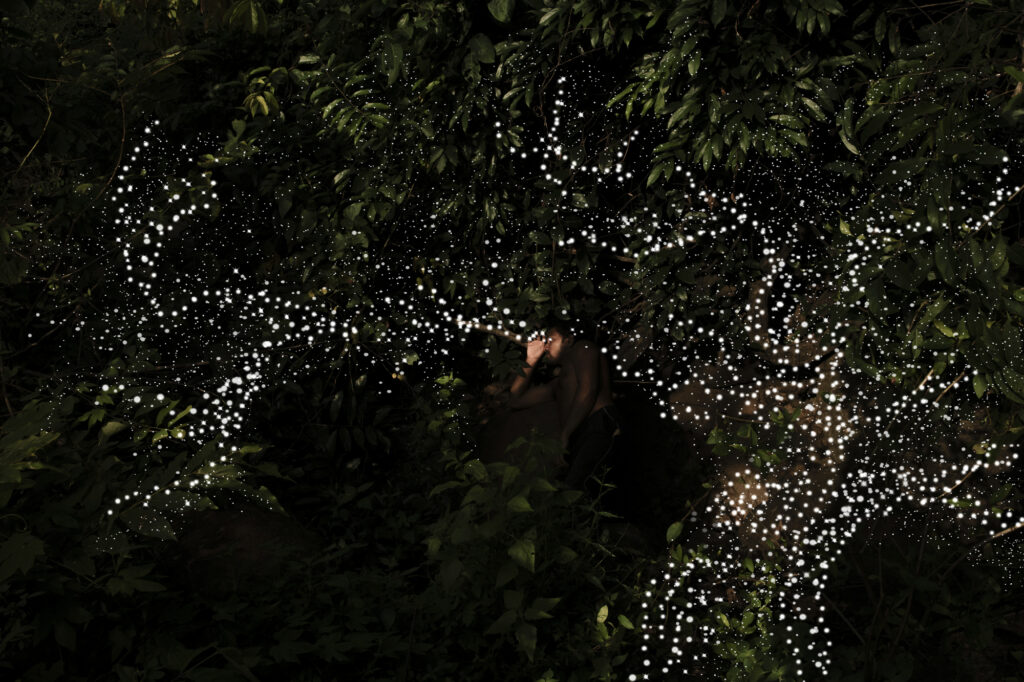 Tell us about your current exhibition, its theme, and the process that went into it.
The approach towards this exhibition remains the same as my previous works, however, I have begun to dig deeper into subjects that challenge me. The current exhibition is centred on my family history and revolves around the reconstruction of the time when my mother went missing when she was nine years old. My grandfather made several attempts to find my mother but unfortunately passed away in 1971 before she came back. This episode of her disappearance is reconstructed through the photographs and the 360° virtual reality film which is based on the collective memory of my family. The exhibition also includes some of the photographs taken by my grandfather. The works on display also highlight the personal as well as the political tensions of those times as the incident took place during the Bangladesh Liberation War.
Through the narrative built in the exhibition, I have turned the tables by shifting the power from the perpetrators who were responsible for my mother's disappearance to the 'victim' to shun victim shaming. The empowerment of the victim is liberating as it inspires many to open up about their sufferings and the trauma they have gone through. Also, the narrative has been told in such a way that it respects my mother's privacy and she is represented in the exhibition through symbols. To achieve this, several actors have portrayed various characters in the film.
The nature of the enquiry into this 50-year-old incident is not journalistic but has been reconstructed through the memories of people which hangs between reality and fiction.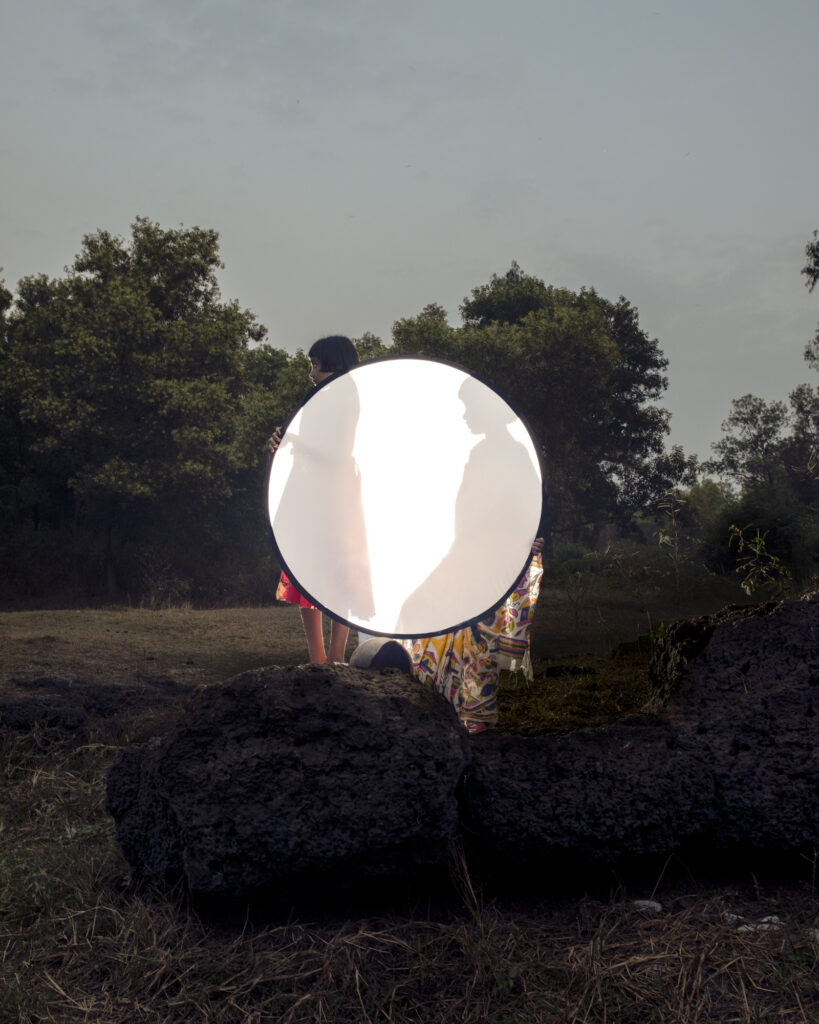 Where did the idea initially come to make a 360° first virtual reality, non-animated feature-length film?
The idea behind the 360° film was to build an experience for the viewer where any individual at a given point of time cannot see all parts of the film, therefore, some portions will be missed just like the actual incident, many parts of which remain unknown to us. As for the 360° first virtual reality, non-animated feature-length film, I am still learning. I learn from my own mistakes. I have made many in my previous projects and I continue to do so while making films, and it helps me to get better as an artist. Mistakes make each artwork different.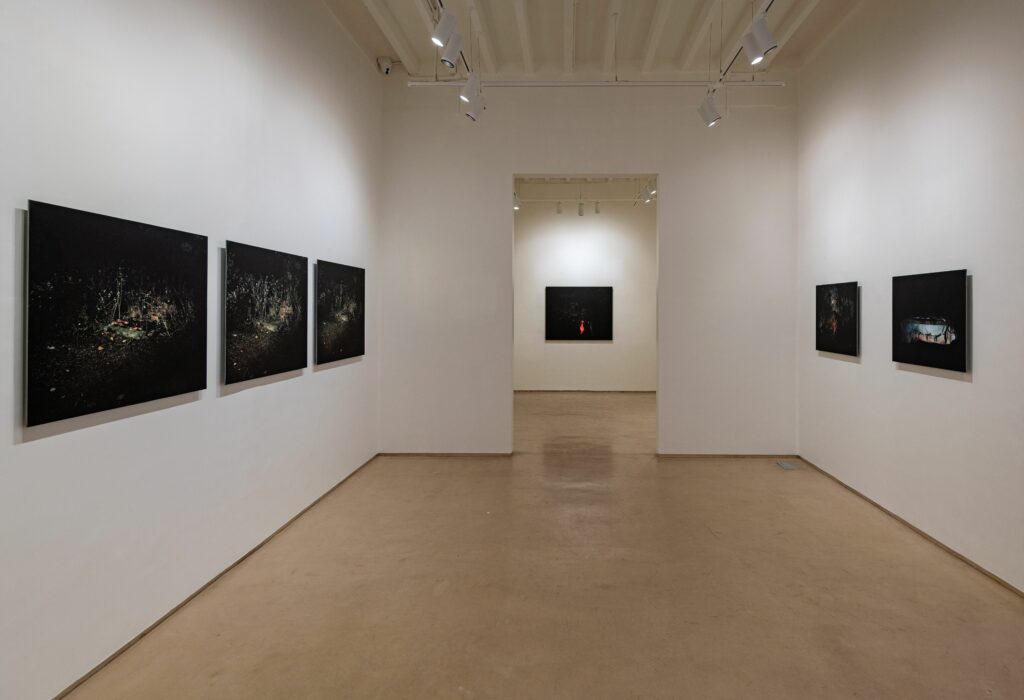 How do you look at the contemporary Indian art scene and your art practice within it?
India is currently in a volatile state as far as politics is concerned and it is important for the artists, particularly those who belong to the Y-Generation to document and capture it. It is also quite exciting to look at different artworks that reflect and translate this. Within this context, my practice fits in very well as it tries to document and archive the regional, religious, class and other kinds of politics of our times.
Are there any future projects that you are looking forward to?
I would like to take a break for a few months. However, I am looking forward to working on the research that I did in the British Library during my residency and simultaneously recreating the same exhibition although now from my mother's perspective and her experience during the period of her disappearance through fiction.