Every December, the City of Miami Beach hosts Art Basel Miami Beach, one of the biggest art fairs in the United States and the world. Art Basel Miami Beach, the sister event to the Art Basel held every June in Basel, Switzerland, brings together an international selection of best displays with a programme of special exhibitions, crossover events featuring music, film, architecture and design and parties. Display locales are situated in the city's Art Deco District, and subordinate events are scattered all throughout the greater Miami metropolitan region. Just like Basel represents a neutral zone for a lot of Europe, Miami does the same for North and South America, which was the strategy behind Miami being chosen for Art Basel.
Art Basel itself started in the 1970s, to be a counter and contemporary to German art fair Art Cologne, when Trudi Bruckner, Balz Hilt and Ernst Beyeler, who were Europe's top art dealers with worldly connections, decided to translate Cologne to their native city of Basel, with international flair. The same art fair gained premier status over the years and then strung out its reach from the bank of the Rhine to Miami's splashy South Beach and Hong Kong's fragrant harbor.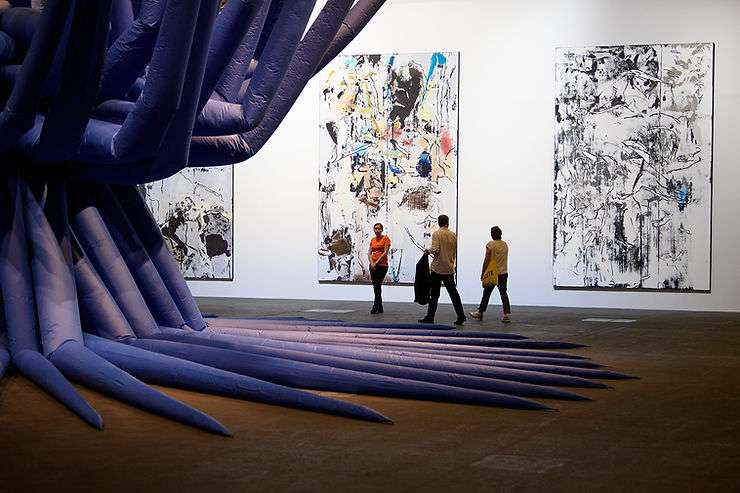 When you think of amazing contemporary paintings, films and videos, sculptures, drawings,
photography, digital art and installations from more than 4000 artists all under one roof and at one destination, you think of the coastal resort city in Miami, Florida, Miami Beach.
Destination art fair equivalent of destination weddings, the event comprises 4 days of vacation rolled into glamorous star-studded parties, stellar art exposure and fun events, and if you are an art enthusiast, this is the place to be, from the 6th of December to the 9th of December.
The first Art Basel Miami Beach was held in 2002. In 2016, the fair saw 77,000 visitors. The 2017 show highlighted around 250 exhibitions at the Miami Beach Convention Center. The Art Basel weekend which is in its 17th year and is a major reason for art enthusiasts to flock to Miami, is bringing 268 galleries representing around 34 countries by more than 2000 artists.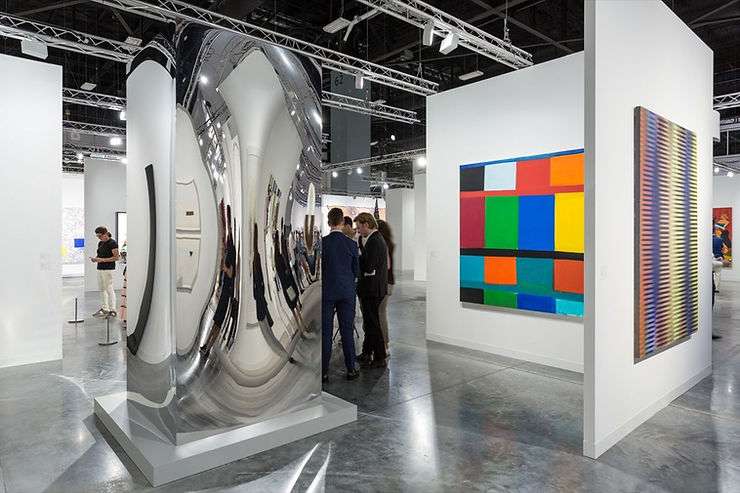 The Art Basel which is rooted in the principle that galleries play an essential role in the promotion and development of the visual arts, follows sky high standards for gallery selection. The fair maintains its primacy and its air of prestige and exclusivity through a strict application process- a fine sieve intended to allow only the best of the best to pass through. So the exhibition histories of artists looks something like this, in hierarchal order: MoMA, the Venice Biennale, the Centre Georges Pompidou, and the Tate, which are exhibitions that act as the impetus to begin thinking about Basel. It then maybe an organic
evolution in terms of a gallery's next step which implies that they've to know they're good to even stand a chance of exhibiting. Conjunctively, the Nova sector allows galleries to present one, two or three artists showing works created within the last three years. It features strong juxtapositions and never-before-seen pieces fresh from the artist's studio. But the selection standards still hold.
The six-person panel of jurists doesn't let just any gallery in—these are the directors of some of the most prestigious programmes in the art world, and they aren't easy to please. As Art Basel has climbed to the top of the art fair pile over the past 45 years, the standards for getting in have risen accordingly. The strict standards of entry leave galleries with room for reinvention and the necessity to be on their A game every year while leaving zero chances for complacency. Lastly, galleries while having to reapply every year, are also judged against the strength of applications of other galleries and the prime real
estate only goes to the best displays.
On the other hand of the Miami madness, we have collectors who strategize to get the maximum out of the fair, whether they are buying or just browsing. The density of dealers and galleries in one place from around the world makes Art Basel a great opportunity to get a sense of what's on the market and to maintain relationships with dealers and curators for collectors. Gallerists, dealers and other major players in the art world come together at the same place making it a valuable incubator for relationships.
The fair and dozens of related and rival events annually boost the 475,000 population of the city of Miami by more than 25 percent in five days and push car traffic on the Miami Beach causeways up almost 80 percent. (Uber says it expects business to be "spectacular."). The interesting part is how strategic it all is, and how much work goes into making it look easy. Consider Uber. To solve potential problems this week, the private car company hired Peruvian artist Emil Alzamora to install his sculptures as easily noticed meeting points throughout the city and then hired popular cult influencer and model
Gregory DelliCarpini to publicize it. (Only in the art world would that conjunction make any sense.) DelliCarpini notes, "Even when you are waiting, you are taking part in the art".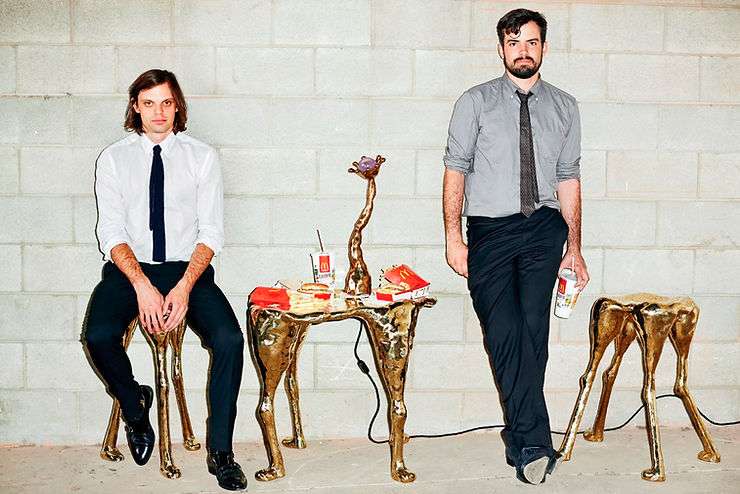 This year, attention has been focused upon more artists of colour (which was long overdue), issues of immigration, charity events, gorgeous examples of design like an inventive Louis Vuitton Objects Nomade exhibition; the works that are creating a buzz are the Art Deco that stars at the Wolfsonian Museum, work by the Haas Brothers at the Bass Museum among many others. Clearly, the hype is deafening, but perhaps the most strategic and the biggest marquee event, is the Red Auction, a charity auction by Sotheby's which is preceded by a public exhibition presented by powerhouse global art dealer Larry Gagosian. This sale will offer artworks for which you would typically have to be on a waiting
list to get access. Interestingly, Sotheby's made $68million from the last two Red Auctions, making them among the most successful charity auctions in the US. So leading the celebrity spotting marquee will be AIDS charity's founder Bono, followed by an invasion of other one-named people to Miami this week, for this and other events. Hey regulars Paris, A-Rod, Kim, Beyonce, Leo, Drake, and Questlove- leave a little art and couple of handbags for the rest of us, will you?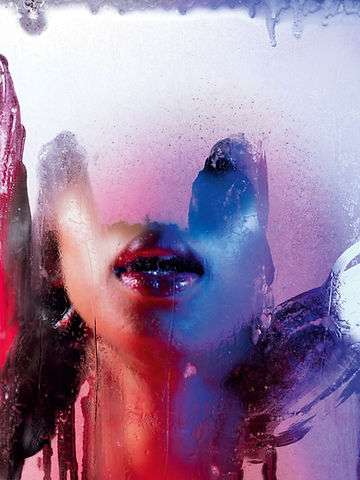 The attraction of celebrity presence along with the big names in the art industry is not a surprising occurrence as the strategy for having Art Basel at Miami Beach was also to make people come for vacation. "If collectors are going to be spending their own money, and giving up their free time, it makes a lot of sense it should be in a place where people enjoy themselves", says Miami artist Michele Oka Doner. Keeping with that theme, these four days in Miami see perhaps the most opulent parties seen in the world of art or in general. Sam Keller, the founding director of Art Basel Miami Beach wanted to promote contemporary art as a lifestyle choice. Keller was a PR genius, and brought glitz and glam along with art, hosting posh parties and packing the house for art panels. Historically, this is how the platform ushered in Miami's local scene, with young artists exhibiting works in shipping containers along the beach.
As we see, one major difference between the original Basel and its Miami outpost is its celebrity quotient, which impresses even art world VIPs and packs it with more of a visual oomph than its Basel counterpart. Despite the star wattage, Art Basel Miami Beach has had a democratizing impact, as Mera Rubell, a collector, says, "Sometimes it takes an outsider to make you aware of who you are. Art Basel profoundly introduced Miami to itself".
Sources:
1. https://www.artbasel.com/news/miami-beach-the-bass-meet-the-institution-art-basel
2. https://www.artspace.com/magazine/art_101/art_market/a-brief-history-of-art-basel-52350
3. https://www.timeout.com/miami/art-basel-miami-beach
4. https://www.departures.com/art-culture/art-guide/art-basel-miami-oral-history