Bangalore based architect turned artist Shazia Salam achieved a career high earlier this year when she was selected as one of the four artists for the Dharti Arts Residency. Years ago, she had taken a risky step when, upon realising that designing apartment buildings was not what she wanted to do with her life, she gave up a stable job to go to art school. Now, being a part of Dharti 2019, she is firmly on the map as an emerging artist to look out for.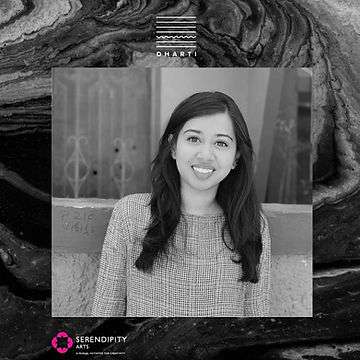 We chat with Shazia about artists whose work she loves, why she wants viewers to touch her art when seeing it and what's her go to plan on a Saturday night.
Tell us some of your favourite artists and why their works resonate with you?
Anahita Razmi's ability to use context as a medium is amazing. Her research-intensive
practice has a knack of uncovering new perspectives of identity and history within her work.
I love it when an artist can communicate a complex idea in a simple way. And the way Mona
Hatoum uses material, does that.
I had the opportunity to visit Ilya and Emilia Kabakov's retrospective at the Tate a couple of
years ago. I was absolutely fascinated with their work. They are great storytellers through and through.
What kind of reception do you get from the audience for works like yours which are
conceptually charged and are not predominantly based on aesthetic pleasure?
Making my work conceptually and aesthetically strong are both of equal importance to me. Although the way I'd like to use aesthetics is to create a sense of discomfort. But I wouldn't
call that (or hope it's not) entirely not pleasurable.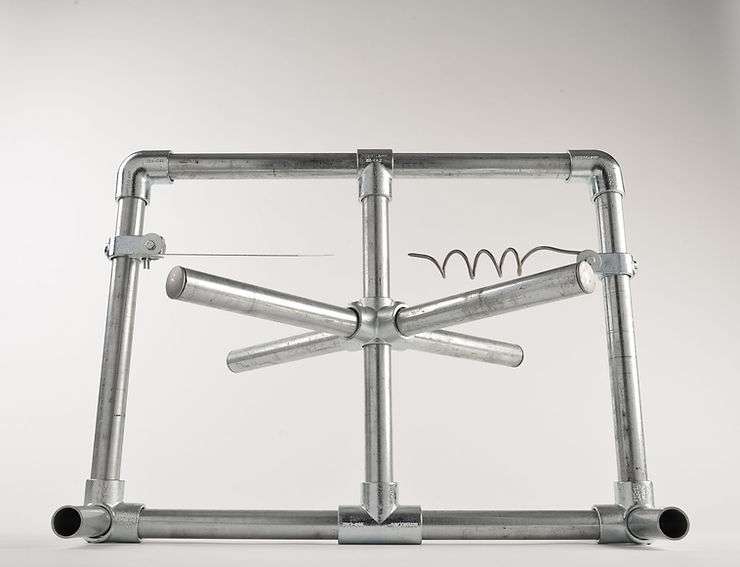 I'm also interested in creating work that the viewer can interact with, that they can touch.
People have shown a willingness to engage in that in the past but are hesitant, as they have
been taught to only look at art and not touch (necessary in some instances). It has been a
challenge to break that barrier but there is also something interesting in the tension created during that hesitant interaction.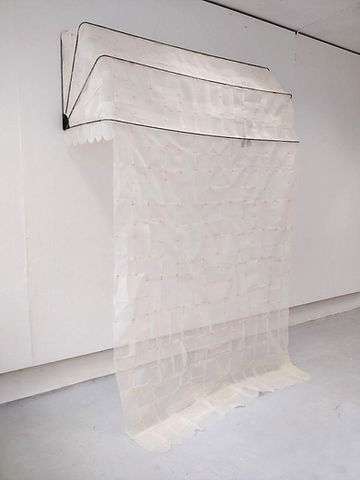 What does your usual Saturday night look like? Stay-home Netflix binges or going out
with friends?
Netflix binges! Preferably – calling friends over for said binges.
What do you expect to learn over the next few months at the Dharti Arts Residency?
I've already learnt a lot! From the practical day to day realities of sustaining an art practice to the responsibility of the artist towards their area of discussion. Everyone we met through artist talks, studio visits and workshops have been very generous in sharing their knowledge and expertise.
I realize this is not always the case and we have been lucky to receive this opportunity. I'm also glad to see the beginnings of a shift in the art world in India – where we have regular
conversations about the sort of ecosystem we want to inhabit and the need to work towards it every day.
Your works such as Words Overlapped references Emmanuel Macron's speech on
Trump's withdrawal from the Paris Climate Agreement. What are some of the other events, personal or impersonal, referenced in your artworks?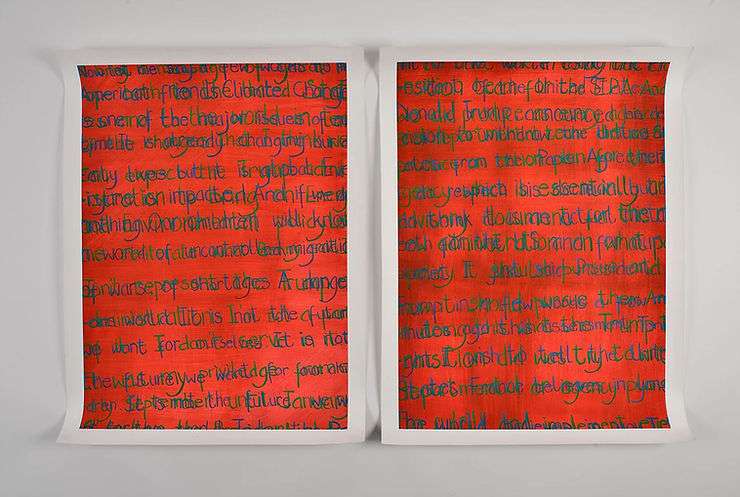 I made a series called Instructions: Play which references some games I used to play as a
child.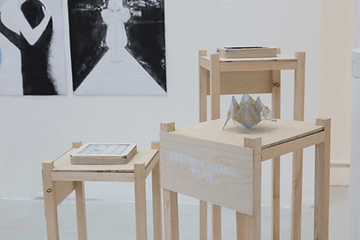 Belief brings in associations to the Ka'bah and the compass – referencing the religion I was
brought up with. The magnet imitates the marching of followers during the ritual of tawaf.
Communicate uses alphabets of different languages I was exposed to. The more a participant plays the game and drags the alphabets around the more their reflection is scratched out from the mirror underneath.
Regime borrows its form from a favoured fortune-telling origami game played when I was a
child. Words inspired by Plato's 5 regimes were sown in to replace the more traditional
predictions the origami piece was used to.