Wondering how to spend your weekend? Give yourself a taste of the art world, and learn something new about art from the comfort of your couch! Learning resources don't have to be boring. Here are some of our favourites that you can access online for free!
1. What is contemporary art? offered by MoMA, and hosted on Coursera
Haven't we all contemplated what contemporary art really means? Sometimes, it seems as if anything can be established as contemporary art as long as someone else calls it that. This idea was popularised by Duchamp, who believed it was the artist's decision to determine what can or cannot be called a work of art. Grayson Perry, in his book Playing to the Gallery, shared this anecdote:
"Keith Tyson, a winner of the Turner Prize, did a piece once where he just got the things already in the gallery and made them into artworks with what he called his 'magical activation'. So he looked at the light switch and he called it 'the apocalyptic switch' and he looked at the light bulb and he called it 'the light bulb of awareness'. He was using his power as an artist to designate things art, but it was within the art context."
"What is Contemporary Art?" is an online course hosted by the Museum of Modern Art on Coursera. It seeks to answer the question in its title in ways that can even be grasped by people outside the art world.. The course will take you through 70 artworks made between 1980 and the present time, and allow you to introspect through discussions with artists, architects, and designers from around the globe about their creative processes, materials, and inspiration. By the end of the course, you will have a well-rounded knowledge about the arts that you can keep building on through the resources they share during the course – podcasts, a glossary of art vocabulary, magazines, YouTube channels and many more! Explore here.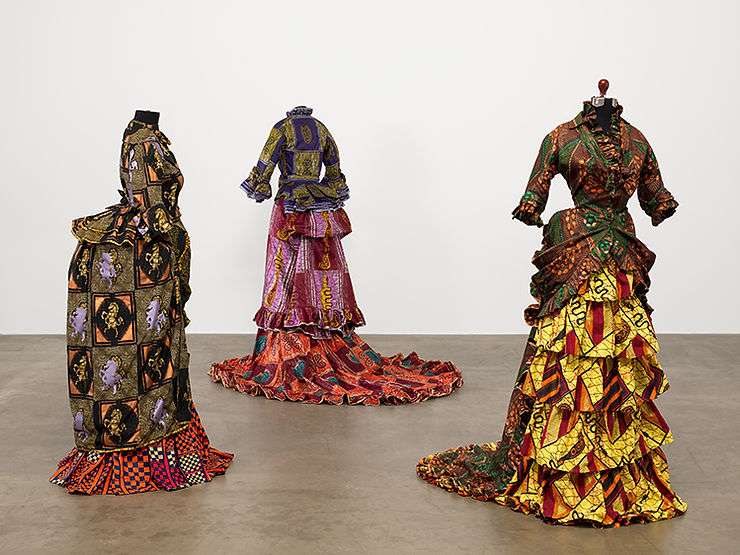 2. Great Artists and their Works by Alison
What makes an artist great? Skill, novelty, patronage, popularity, or a tragic past? Find out while exploring eight of the greatest artists in art history in the course Great Artists and their Works, available on the Alison platform. With a mix of the old masters and modernist artists, learn about the unique ways in which these artists approached their artworks. They discuss works by Michelangelo, Raphael, Leonardo da Vinci, Bernini, Caravaggio, Jacques-Louis David, Edouard Manet, and Pablo Picasso. Read more about this course here!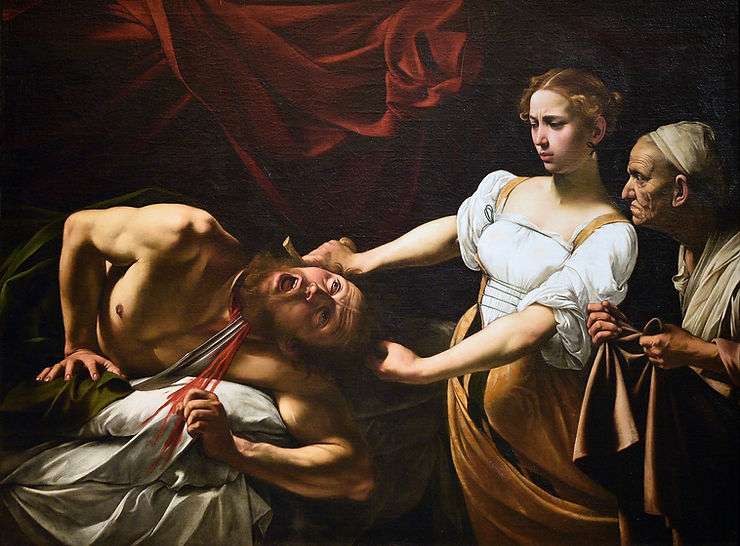 3. Tangible Things by Harvard, hosted on edX
Have you ever bought handmade crafts like wooden pencil holders or resin coasters? What about candle stands and tealight holders? Wouldn't keeping these material objects together on a table feel like you have your personal museum? The Tangible Things course by Harvard explores museum curation approaches and how material objects lend their stories to art history. Some of the tangible objects owned by Harvard include books and manuscripts, artworks, scientific specimens, ethnographic artefacts, and historical relics of all sorts. How do statues, bones from a prehistoric era, the Gutenberg Bible, and more contribute towards history? Through the course, one learns how stories from these can be stitched together.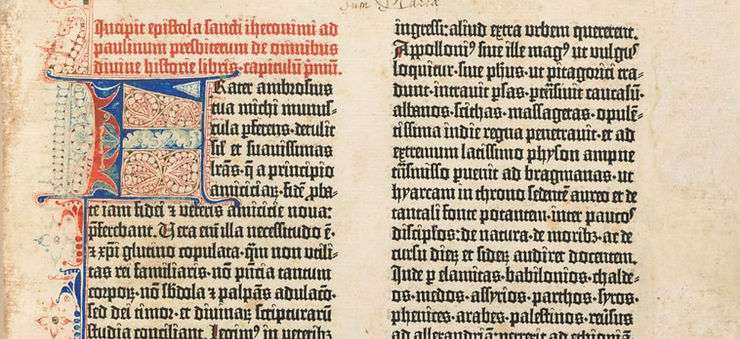 The writer Henry David Thoreau once said, "Why do precisely these objects which we behold make a world?" The course answers this very question through virtual one-way workshops that show how focusing on different aspects of an object can open up new ways of thinking about its broader historical or cultural significance. So the next time you look at the pencil holder on your table, you can find a world of stories by just looking at it with different perspectives! Find more about the course here.
4. 500 Years of Art: Summer Talks by Sotheby's
We often wonder about how history inspires the present. The 500 Years of Art: Summer Talks by Sotheby's tackles this question through three thought-provoking conversations. They explore topics like the connection between poetics of artworks and multiple interpretations of an artwork, the use of space and movement, the rational and the irrational, the influences of great art of the past and the different periods and genres in art.
These talks are with contemporary artist Conrad Shawcross and Zoé Whitley, Director of the Chisenhale Gallery in London, artist Kehinde Wiley and the Duke of Devonshire, and British-Nigerian artist Yinka Shonibare CBE and Tim Marlow OBE, Director of the Design Museum in London. Visit them here!
5. The Art Assignment hosted by Sarah Urist Green on YouTube
We often wonder why art history is important especially today. Sarah Urist Green, an art museum curator, tells us the significance of various aspects of art history in contemporary times. Talking about art, Sarah says in one of her videos, "You are an artist as long as you're making things that you or anyone else might consider art. And I draw my art boundaries really widely. For me, art doesn't need to be one of the major disciplines like painting, drawing, sculpture, photography, ceramics, or the like. Those things are certainly art, and I like them too. But for me, art is also a bicycle wheel, plants growing on a form, fluorescent light, and sound. It's condensation, purple smoke, gunpowder, a giant crater, an arrangement of hanging panels, and a bench that moves when you sit on it. Art can be a crack in the floor, spray paint on a train, a billboard, pantyhose filled with sand, or a multi-story slide through an art museum."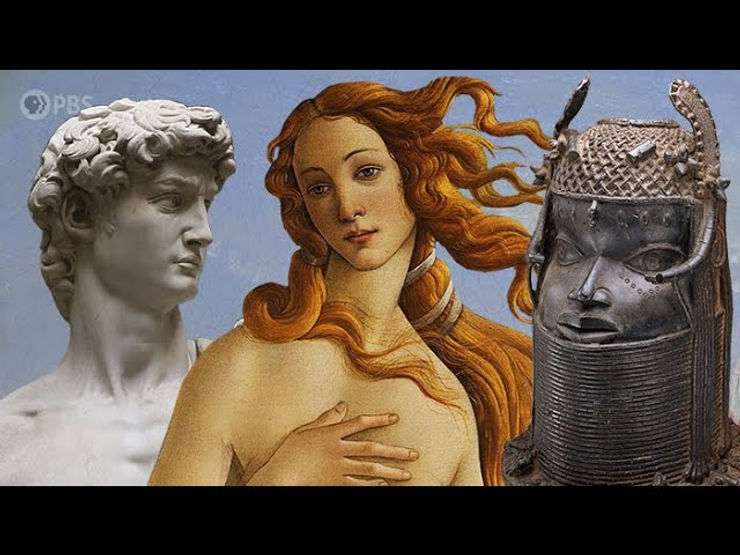 This YouTube account has a wealth of information – case studies on art movements like impressionism, realism, conceptual art and more; a video essay on what separating the art from the artist means; art about migration; publicly funded art; art launched in space and much more!
6. AF Weekender by Art Fervour, on our YouTube channel
Art Fervour recently hosted the first online arts festival of 2021! We were joined by art-world experts who spoke about urban art, technology, design, heritage, conservation, culture, and storytelling. You can find the sessions on YouTube and experience the masterclasses at your own pace from the comfort of your home. You will find answers to questions like: how does street art impact the cultural memory of an area, what is the journey of an artwork from being created to becoming famous, how is blockchain becoming more important in the art world, and more! Explore the masterclasses here.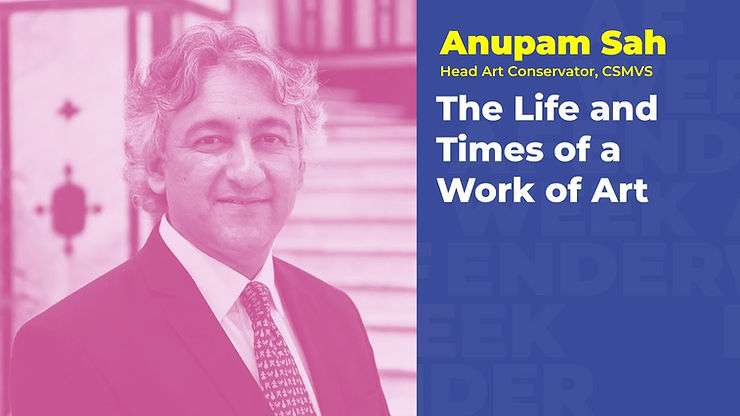 Want to deep-dive into art through a different format of resources? Check out art books that make for the perfect read on cosy mornings!
Want to learn about art without the weight of heavy, thick-spined books? Read to find online resources that help you discover the arts in fun and exciting ways!