Dubbed the "Pearl of the Orient", Hong Kong is known for its towering skyscrapers, flourishing economy and bustling energy. But there's another side to this vibrant metropolis, a thriving art scene that's as eclectic as the city itself.
Hong Kong's art scene is a vibrant melting pot of styles and influences. From ancient Chinese to contemporary art, the city offers a diverse range of artistic experiences. And with various galleries, museums, street and public art spaces scattered throughout its districts, there's something in store for everyone to enjoy.
With numerous art festivals, exhibitions, and events happening year-round, Hong Kong has firmly established itself as one of Asia's most exciting cultural destinations. Whether you're looking for a quiet afternoon in a small gallery or an adrenaline-fueled night at a performance show, Hong Kong's art scene is sure to leave an indelible impression on you.
So come, let's explore Hong Kong and discover its hidden gems!
1. West Kowloon Cultural District
The West Kowloon Cultural District is an arts and cultural hub situated on the west side of Victoria Harbour. The district provides a world-class platform for artistic expression and includes several museums, theatres, parks, and other cultural facilities.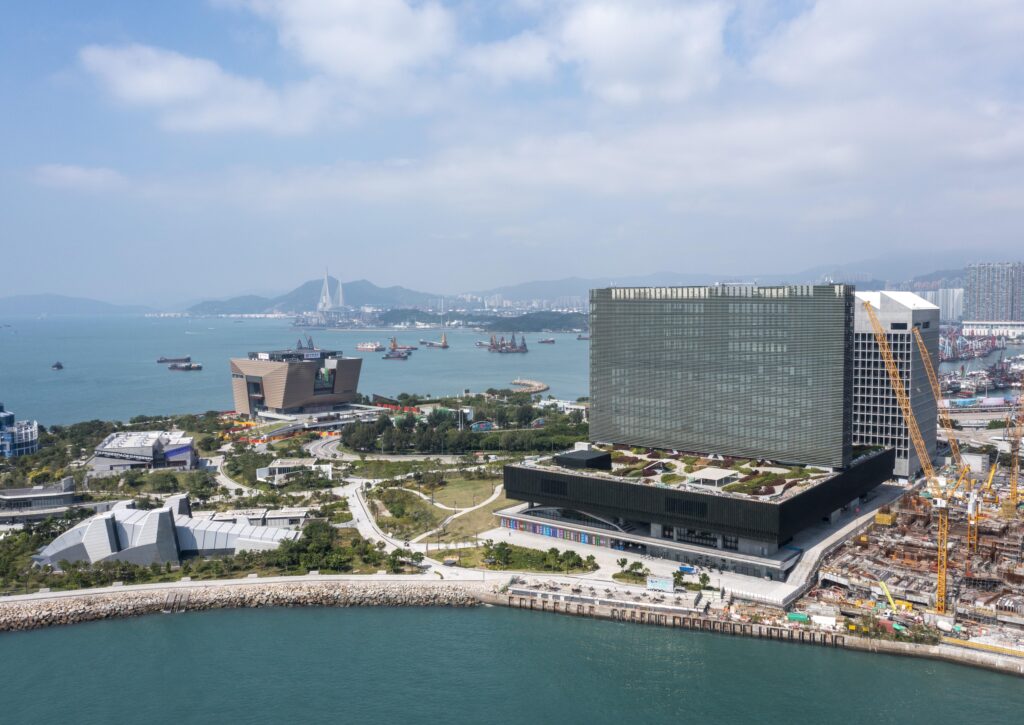 Commence your exploration of the district at The Hong Kong Palace Museum, showcasing a collection of imperial Chinese art pieces, including bronzes, ceramics, paintings, and calligraphy.
One of the most noteworthy attractions in the West Kowloon Cultural District is the M+ Museum. The museum is dedicated to contemporary art, design, and architecture from Hong Kong, China, and around the world. Although the museum opened its doors to the public only in November 2021, since then it has become one of the most visited museums in the world despite covid shutdowns!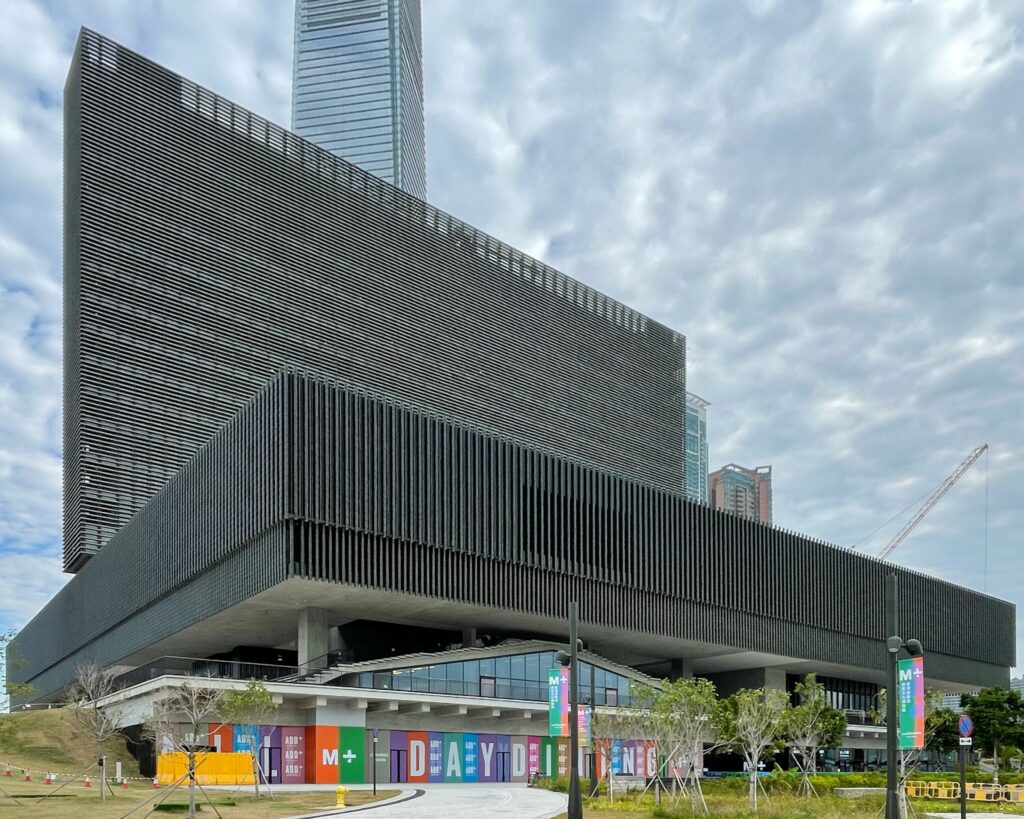 Another highlight of the West Kowloon Cultural District is the Xiqu Centre, a performing arts venue that showcases the traditional art form of Chinese opera. In addition to these cultural attractions, the West Kowloon Cultural District has several parks and public spaces that offer a respite from the city's hustle and bustle. The Art Park is a particularly popular spot, with beautiful views of Victoria Harbour and plenty of space for outdoor activities.
2. Street Art Neighbourhoods
The vibrancy of Hong Kong is nowhere more evident than on the streets. Here are some of the best neighbourhoods to explore street art in Hong Kong.
Sheung Wan is a hotbed of street art, with colourful murals and graffiti adorning many walls and alleys. One can find works by both local and international artists, with styles ranging from political statements to whimsical cartoons. Another spot to check out for street art is Sham Shui Po, known for its local markets and small shops.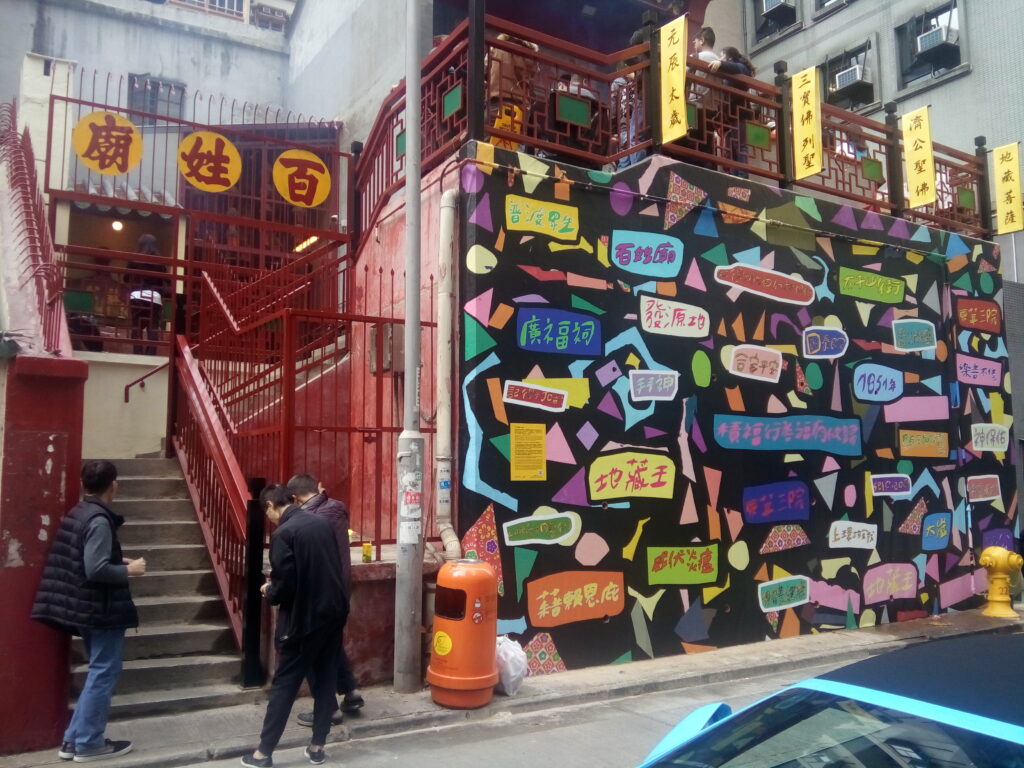 In recent years, another popular spot for street art has emerged in Hong Kong which is the industrial district of Kwun Tong. A stretch of wall here has been transformed into a colourful outdoor gallery featuring works by local artists. One can also find murals and graffiti on several of the area's abandoned buildings and warehouses.
Last but not least, the up-and-coming neighbourhood of Wong Chuk Hang is home to several contemporary art galleries and studios, as well as some great street art. Be sure to find the "HKwalls" mural on the side of a building on Wong Chuk Hang Road, which showcases the work of several local and international artists.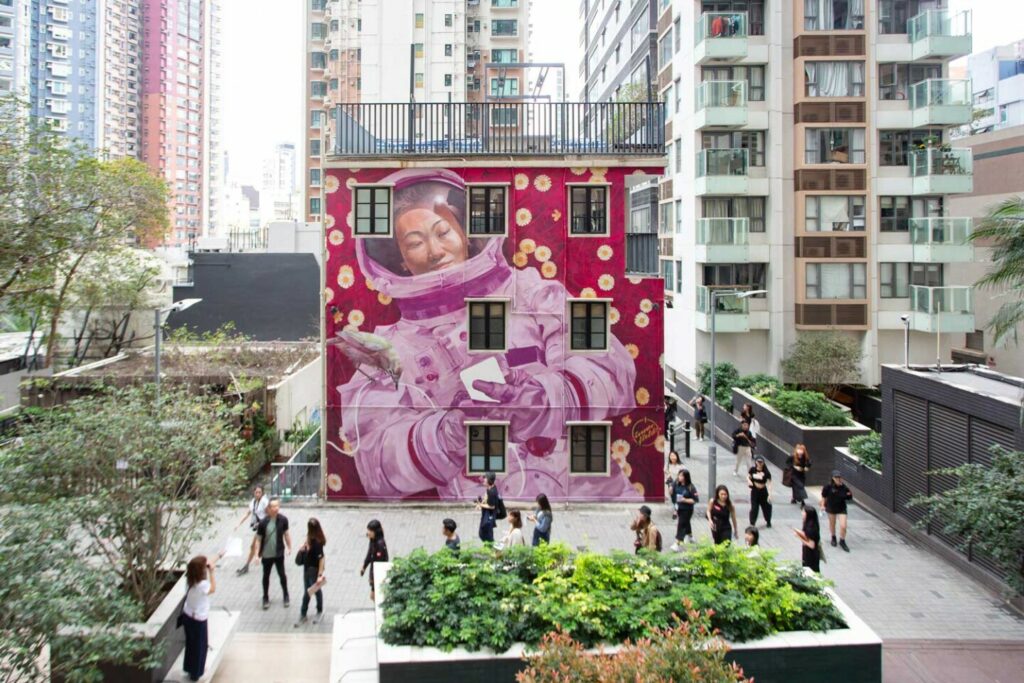 3. Hong Kong Island
Hong Kong Island has a rich and fascinating history, particularly during the British colonial period. Located on the island is the Asia Society Hong Kong Center, a non-profit organisation dedicated to promoting understanding and strengthening partnerships between Asia and the rest of the world. The centre hosts a wide range of cultural programs, including exhibitions, performances, lectures, and film screenings.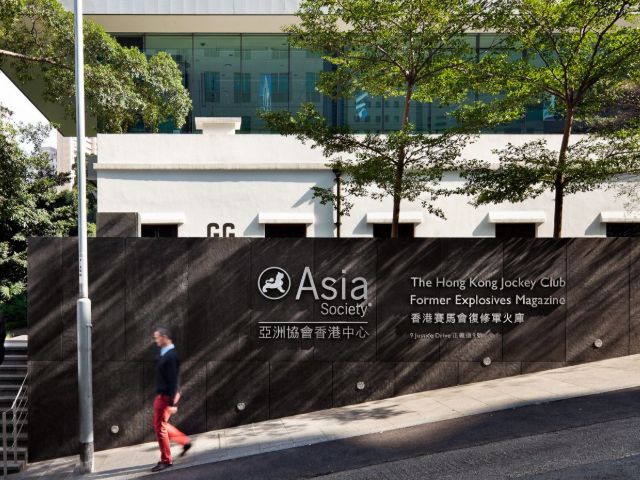 It is housed in a beautifully restored heritage building, the Former Explosives Magazine of the Victoria Barracks, that dates back to the mid-19th century. The award-winning architecture combines the old structure with contemporary design, creating a unique space for arts and culture. With its stunning location and rich programming, the Asia Society Hong Kong Center is a must-visit destination when in the city.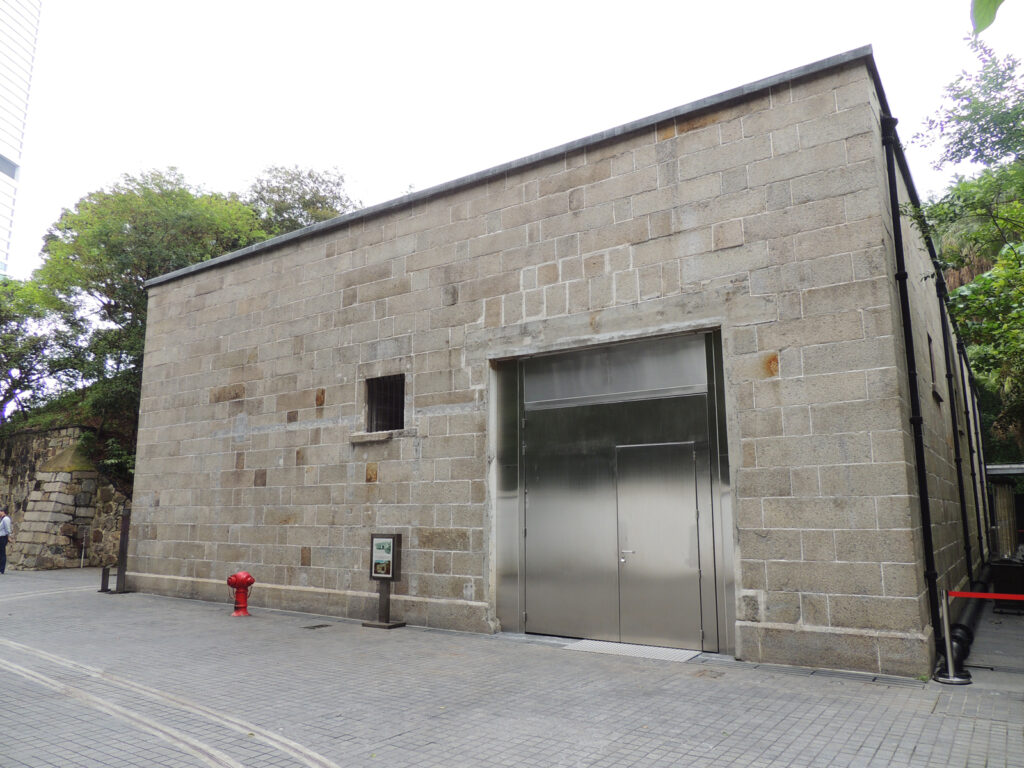 While we've highlighted some of the top art neighbourhoods in the city, there's always more to discover. The list is never complete for a city as dynamic, diverse, and ever-evolving as Hong Kong.
So if you're planning a trip to Hong Kong, be sure to check out these places and explore the city's creative side. And if you've already been to Hong Kong and have some favourite art spots of your own, we'd love to hear about them in the comments below!