When Prof. Christine Mehring, who heads the Art History department at the University of Chicago, was submitting her recommendations for campus planning in the summer of 2011, her list was topped by one item: public art. For Mehring, it deserved more attention, and for good cause, since the university campus had a number of public installations. A conversation with a staff member brought to attention something rather peculiar, however.
"There's all this stuff in storage we should probably take a look at too."
"What's in storage?"
"Well, there's this concrete car, for example."
This concrete car's existence – which under 16 tons of cement is a 1957 Cadillac DeVille – was sponsored by Chicago's Museum of Contemporary Art in 1970. The whole spectacle of pouring and settling of the cement took six days and was displayed at the university campus till 2009 when it went into storage. It was in 2016 that Mehring's efforts paid dividends, and the car came back on view.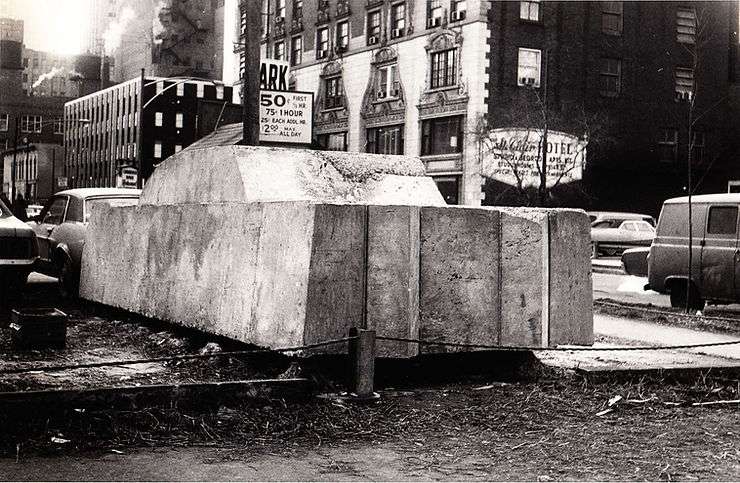 Of course, the ludicrous exercise begs the question: why?
In 1969, the German artist Wolf Vostell poured concrete around his Opel Kapitan on a downtown street and left it there. This was quintessentially Fluxus – an avant-garde art movement that sought to disrupt the ordinary through provocative performances. The concrete slab was meant to turn people's heads. However, what Vostell did was also make us question the idea about cars – what they meant, and how they impacted us.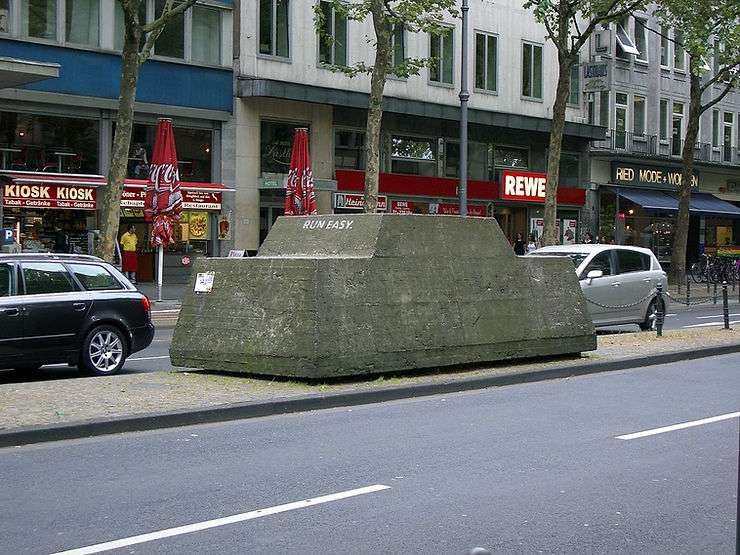 Vostell's mummification represented how it felt to be stuck in long traffic jams. There was also an environmental impact that cars guzzling out carbon dioxide pointed to, that pollution might one day render cars to a standstill. And with a growing boom of car sales, it questioned ideas of mass-consumption.
The 1970 Cadillac sculpture, Concrete Traffic, mirrored these questions when it was made in that parking lot of the MCA. Unknowingly, however, the people there (and Vostell) didn't realize how they were changing the nature of what a car could now be used as – a canvas to make art.
Putting the pedal to the brush
No, you're quite right in wondering that it wasn't as if we had run out of canvases, right? Art, for the longest time, was made on wood panels or cloth canvases, and cars have had their fair share of representation on such mediums. For instance, Andy Warhol was commissioned by Mercedes-Benz to make a series of paintings on the evolution of their vehicles. "I love the automobile," Warhol had said, perhaps because his Pop Art was also inspired by assembly-line production. Funnily, he didn't have a driver's license himself.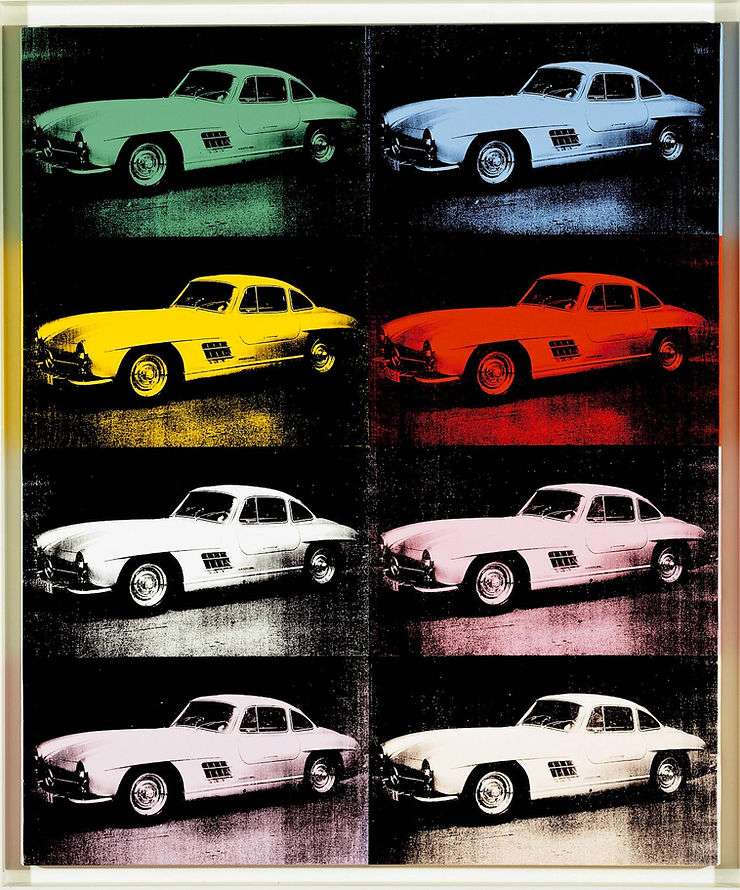 Of course, stylized bodywork, engine, handling, even the coachwork – the insides of the car – have also made the car itself art. Examples like the Lamborghini Miura, Alfa Romeo Giulietta Sprint Speciale, and Jaguar E Coupe are minuscule valves in this massive engine.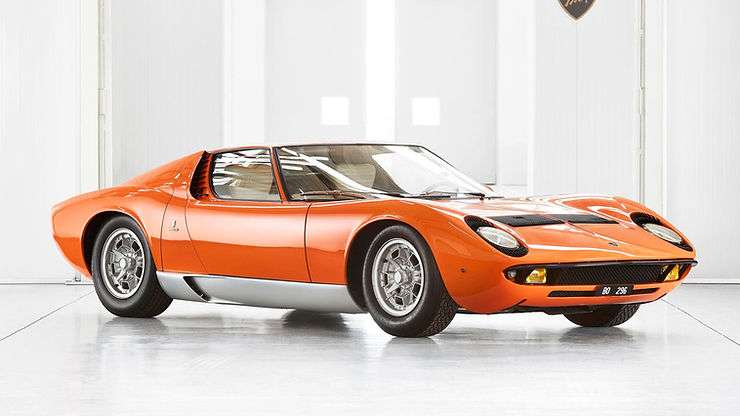 A different type of motor oil
It didn't then take long for someone to splash some paint on the bonnet. 8th March 1950 was when the Volkswagen minibus came off the assembly line, and a full decade later it was the most popular mode of transport for the youth, especially with the counterculture movement in the US. Today, however, we know it better as the hippie-themed vans.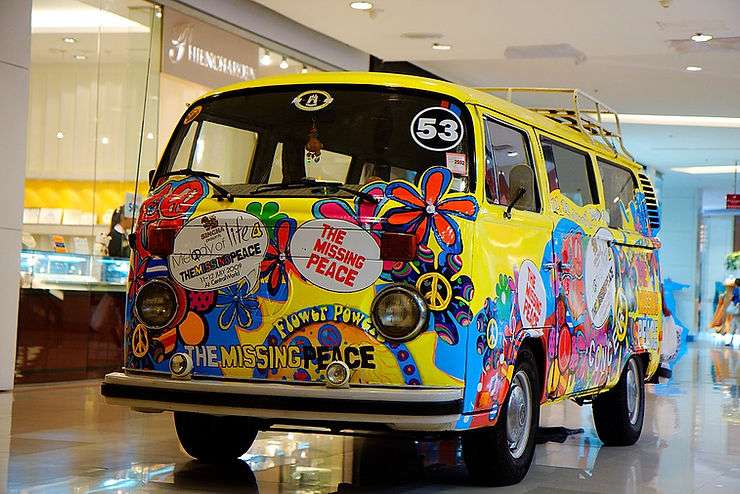 The singer Janis Joplin had her Porsche 356 painted in a psychedelic manner, as did John Lenon, a paisley Rolls Royce.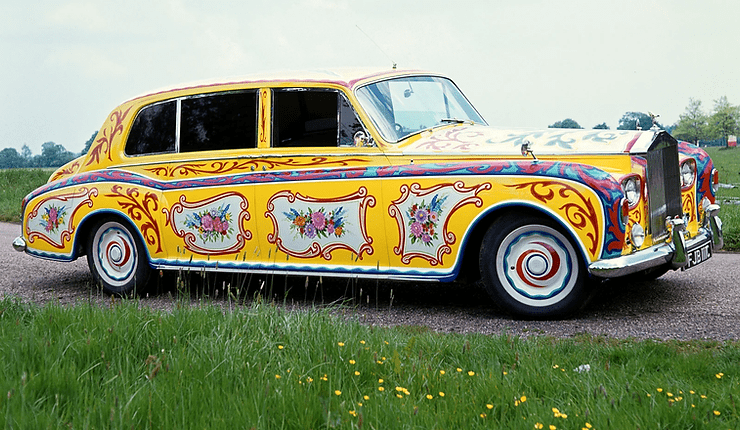 In the next thirty years, an art car community emerged, influenced by social and popular culture. The car – which just over fifty years ago was aspirational – was now looked at as a medium of expression, Vostoll's work being one of the earliest in the manner. Cars began permeating the show-biz, and not just James Bond's iconic Aston Martins – in fact, Bob Dylan and the Beach Boys featured the VW hippie vans on their album covers. The Woodstock festival became the port-of-call for those vans every year.
The show on the road
By the 1990s art car communities began inspiring national festivals to showcase these kinds of artistic creations. Harrold Blank, a filmmaker and an art car artist himself, helped to start off one of the largest art car festival in the world – ArtCar Fest. Mass consumption of cinema meant that his films about these cars reached a far greater audience, and interests emerged that wanted a stake in such activity.
With ArtCar Fest came several other car parades, the most prominent being the Houston Art Car Parade. A tradition since 1988, what distinguished these parades from a conventional one was that these weren't floats specially built for the occasion – but average cars one drove everywhere.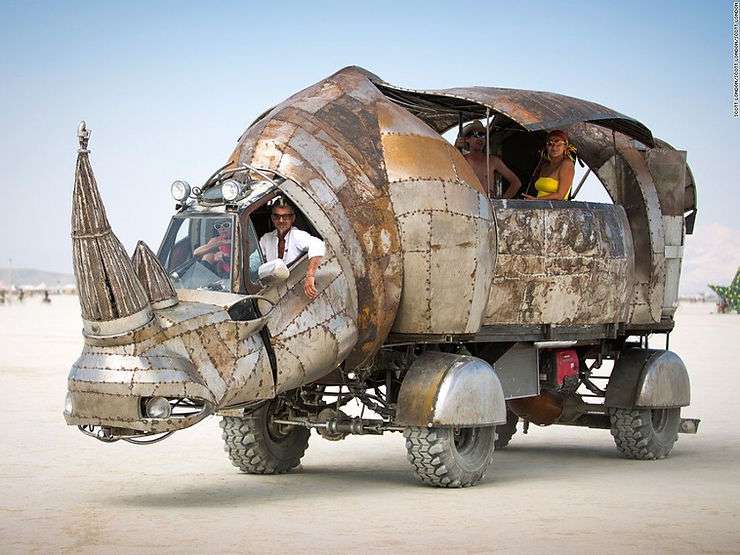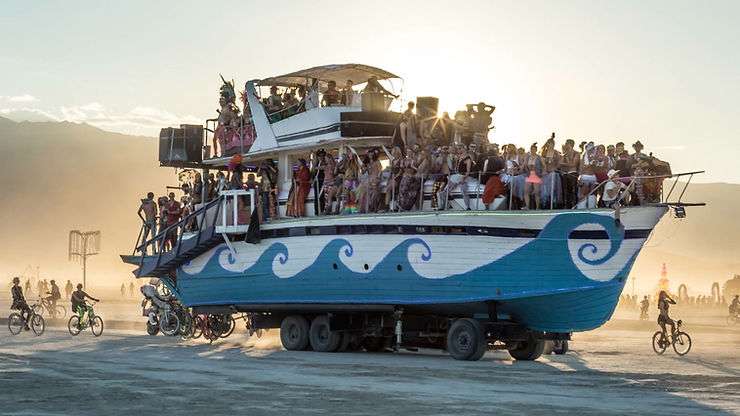 And it seems long stretches of roads weren't enough – in 1986, a temporary city was erected in the Black Rock Desert of Nevada, where this growing class of hippie-culture came for a nine-day festivity of artistic activities, performances, and art cars. A new class of art cars emerged in this space, called mutant cars – the novelty being that they were heavily modified. Just last year, more than 79,000 people visited the spectacle, and if 'car-art festival at Black Rock Desert' doesn't sound snappy, there's another common name for it: Burning Man.
Need for speed – and art
Shifting into final gear, there is one more story to these cars. In 1975, a French racing driver, Herve Poulain was weighing his odds of entering the legendary endurance race, the Le Mans 24 hours. He was passionate about two things, art and speed, and asked his constructors if he could drive a car that was decorated by an eminent contemporary. He found his answer with Alexander Calder.
Poulain bought a toy model of the car he would drive and took it to the cafe where Calder used to have lunch. At the end of the lunch, Calder took a blank piece of paper and wrote out his commitment, "OK to paint the car of Poulain… regards to everyone."
One of the final works of Calder, the car became an instant hit – for the spectators, and for the brand image of the company – and thus was born a legacy of art cars from BMW. BMW began with motor racing cars meant solely for the track and later shifted to road-legal cars, signifying its presence in the art scene. To date, nineteen BMW Art Cars have been made, with artists such as Hockney, Holzer, Lichtenstein, Rauschenberg, Stella, and Warhol painting them.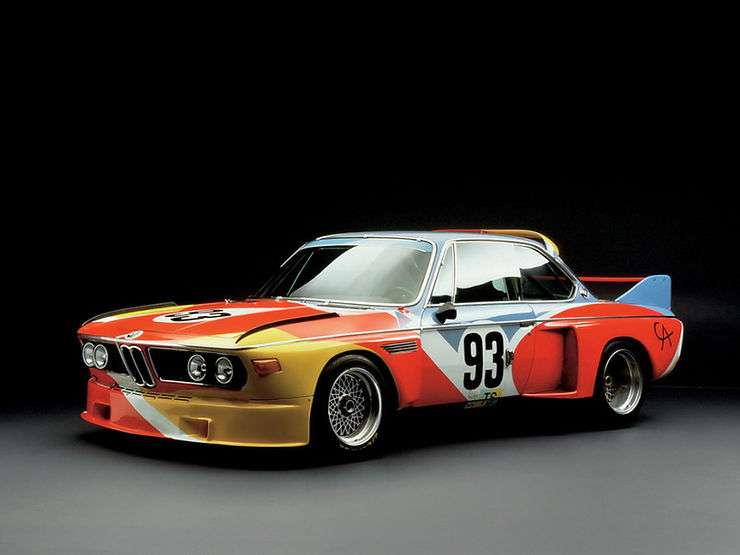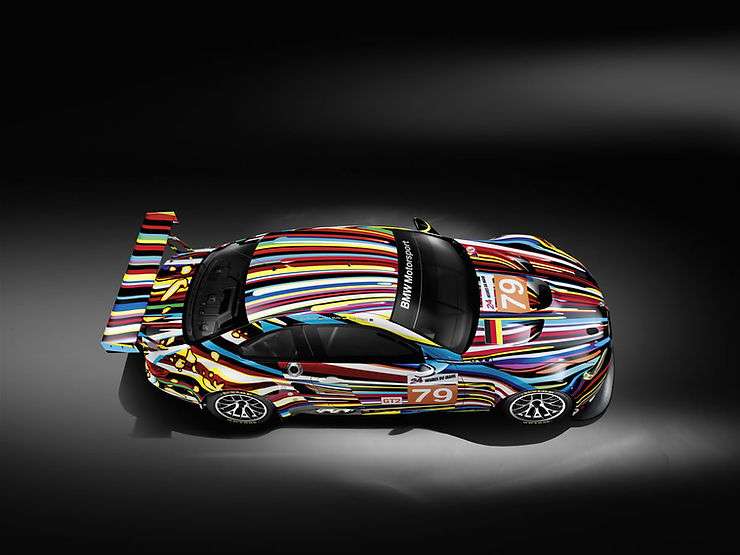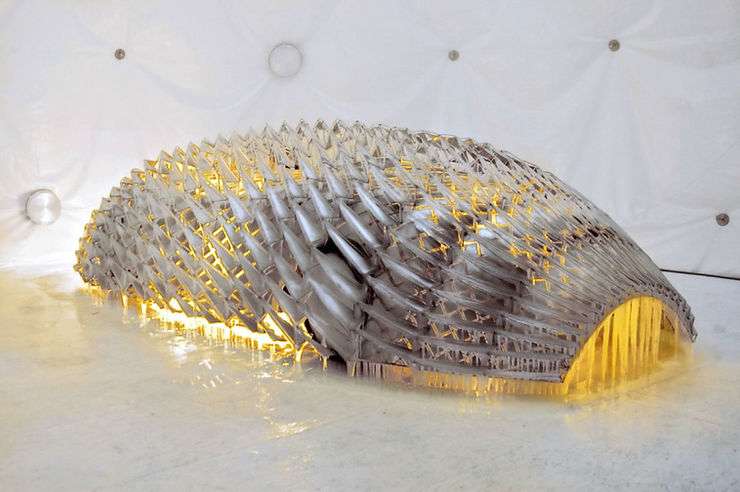 And while it may be both a marketing stroke of genius and a genuine cause, with Olafur Eliasson's transformation of a BMW in 2007, a new direction for the art cars emerged, that of vehicles raising awareness of alternative and renewable energy sources.
It's tricky to define today what can be characterized as art. It can be a painting or even a chair – so what's a car, then? Cars have had a legacy of a hundred years now, quite simply changing the face of the industrial world. As with any art that has been a reflection of its society, art cars then are probably just another cylinder in the well-oiled machinery of our society and its values – of art, commodification, and consumer culture.
If finding art on body panels surprised you, make sure to check out our other feature of finding art where you'd least expect it, here!