A Collaborative Project in the Era of Remote Work
While the pandemic presented challenges, it also created opportunities for innovative and digital approaches to art projects. Taking up a project with Art India Education during the pandemic was our way of supporting the arts industry and engaging with a creative community.

By prioritizing communication and adaptability to ensure a successful venture, we explored new ways of programming and contributing to the cultural landscape during these difficult times.

Our Process
We immerse ourselves in the brand's environment and context
Art India Education's culture & conversation around art in India + Art Fervour's branding, strategy and communication in the art world = Opening up of the art world in India by discovering and engaging with Indian art alongside a vibrant online art community.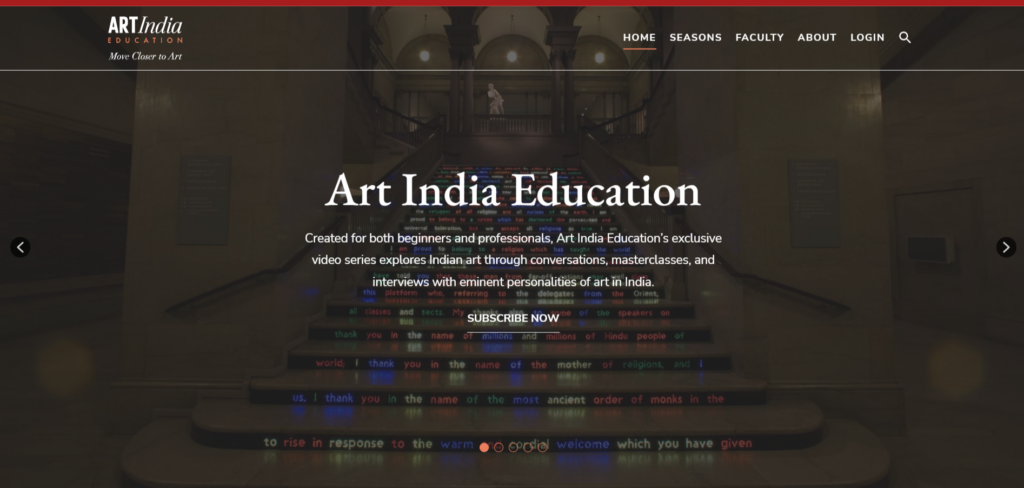 Common goals
The project aimed to provide a unique and immersive learning experience to art enthusiasts.
Art Fervour offered access to its dynamic young community
Art India Education provided expert guidance and engaging content to help learners deepen their understanding of Indian art history and culture.
The project aimed to promote art education and appreciation among a wider audience.
The goal was to make learning about art more accessible and enjoyable.
Our work
Identity: Assisted in developing the identity and brand strategy for Art India Education as India's first edutainment platform dedicated to exploring the rich and diverse history of Indian art.

Strategy: We played a crucial role in strategizing Art India Education as a product that appeals to a new and dynamic young audience.

Branding: We assisted in branding and packaging Art India Education as a platform that enables the exploration and comprehension of Indian art in depth.

Web Design: We assisted in developing the Art India Education website from scratch, creating an innovative and next-generation offering to effectively engage its young users.

Filming and Production: We played a key role in facilitating the filming and production of the Art India Education series, from the onset of the pandemic until now, to provide a fresh perspective on Indian art to younger audiences.

Art Fervour executed a strong and impactful social media campaign for Art India Education that garnered a fantastic response.

Our creative strategy included compelling visuals and engaging content that resonated with our target audience, resulting in increased brand awareness and user engagement.

We successfully built a strong and engaged community around the Art India Education project, through extensive outreach efforts.

Through our campaign, we were able to showcase Art India Education's unique edutainment platform, which provides a modern interpretation of Indian art history.

Our success is a testament to our team's expertise in creating effective social media campaigns that deliver tangible results.
Photo Gallery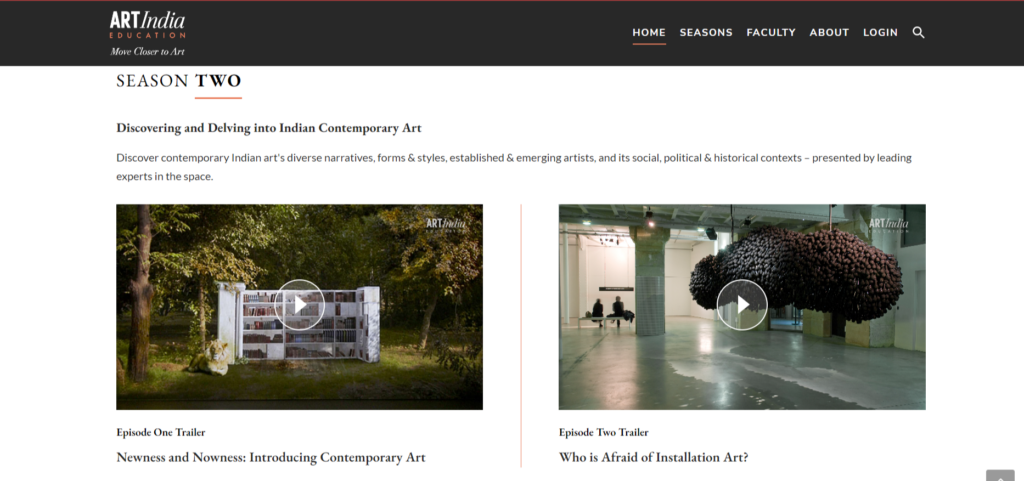 Hold on to your hats, because we're far from finished!

At Art Fervour, our core philosophy is to make the arts accessible to everyone, and we have big plans for the future and invite you to come along for the ride. Keep an eye out for what's next – we promise it'll be worth it!