Still recovering from our crazy weekend this Monday, we began wondering what kind of weekend vibe inspired some of our favourite artists to create the work they did. In anticipation of the upcoming weekend, we've decided to share our list of notable works of art heavily under the influence of alcohol. Whether you're feeling pop art and champagne, or experimental and absinthe, read on for inspiration on which poison to pick for this weekend.
Warhol Champions Champagne Andy Warhol loved his Dom Pérignon so much that in 1981 he and 19 of his friends decided to buy 2000 bottles of it and store it away until the year 2000. The bottles have never been found, and unfortunately Warhol never lived to see the new millennium. As a tribute to Warhol, in 2002 Dom Pérignon collaborated with Central Saint Martins College of Art & Design in London for a limited-edition collection of three Andy Warhol–inspired bottles, vintage 2002 with labels in red, yellow, and blue inspired by Warhol's work.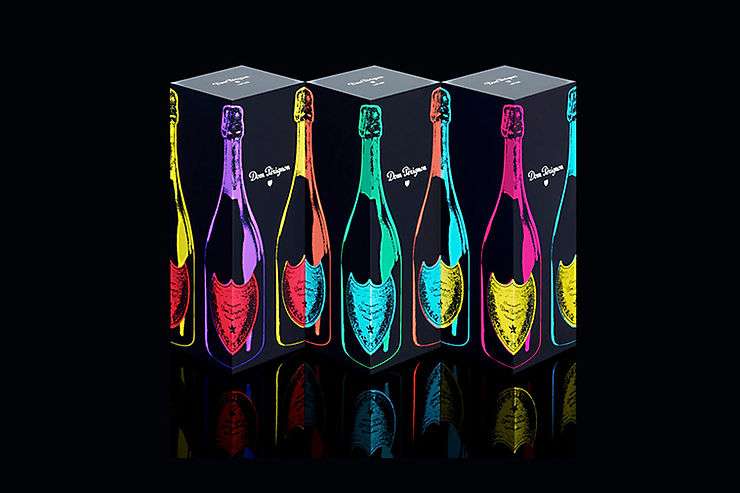 The Magic of Absinthe Invented as a medical elixir, absinthe gained popularity in the 1840s, when it was given to French troops as a preventive for malaria after which it found its way to bars, bistros, cafés, and cabarets. Picasso, Degas, and Manet all loved their absinthe so much that they each painted after it. One of Picasso's many Absinthe Drinker portraits, Portrait of Angel Fernández de Soto, completed in 1903 during his Blue Period, sold at auction for £34.7 million in 2010. Picasso even made a series of bronze casts Glass of Absinthe, from a wax original, decorating each in a unique style.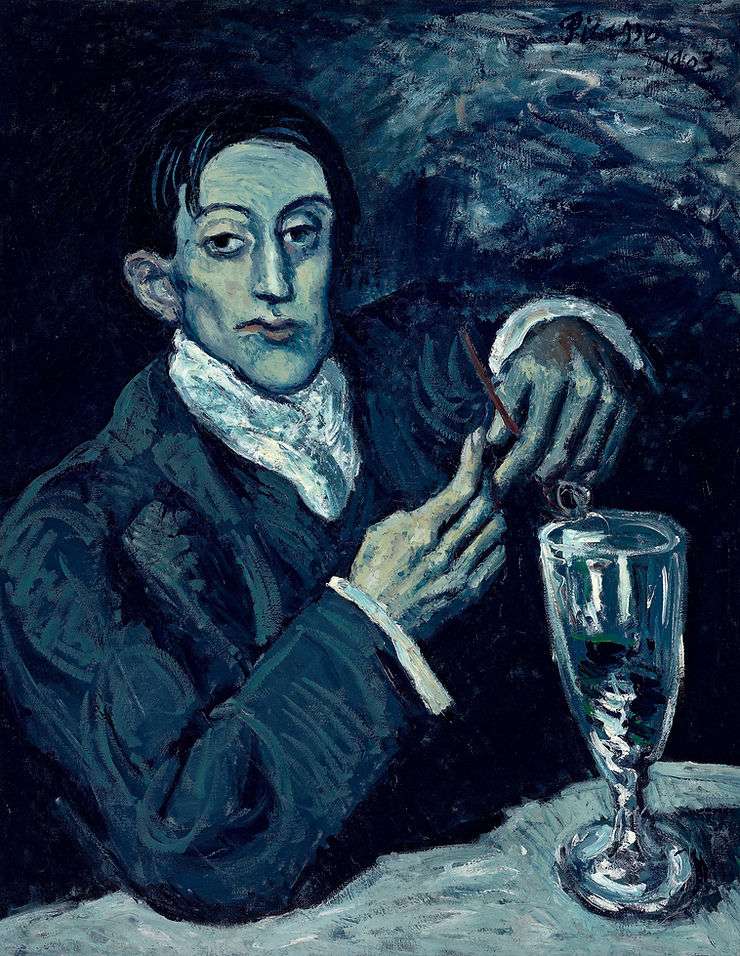 (Don't) Follow the Gin Lane Hogarth's Gin Lane is probably the most famous artwork related to gin. The two prints titled Beer Street and Gin Lane were made to be viewed beside each other, Gin Lane portrayed the 'gin craze' of the 18th century portraying the evils of gin consumption in support of the Gin Act that heavily limited the distribution of gin in England. Gin Lane presents a scene with half naked people in ragged clothes trying to pawn off their belongings, surrounded by corpses, while Beer Street, in contrast, presents a thriving scene with healthy people in a flourishing social and economic setting.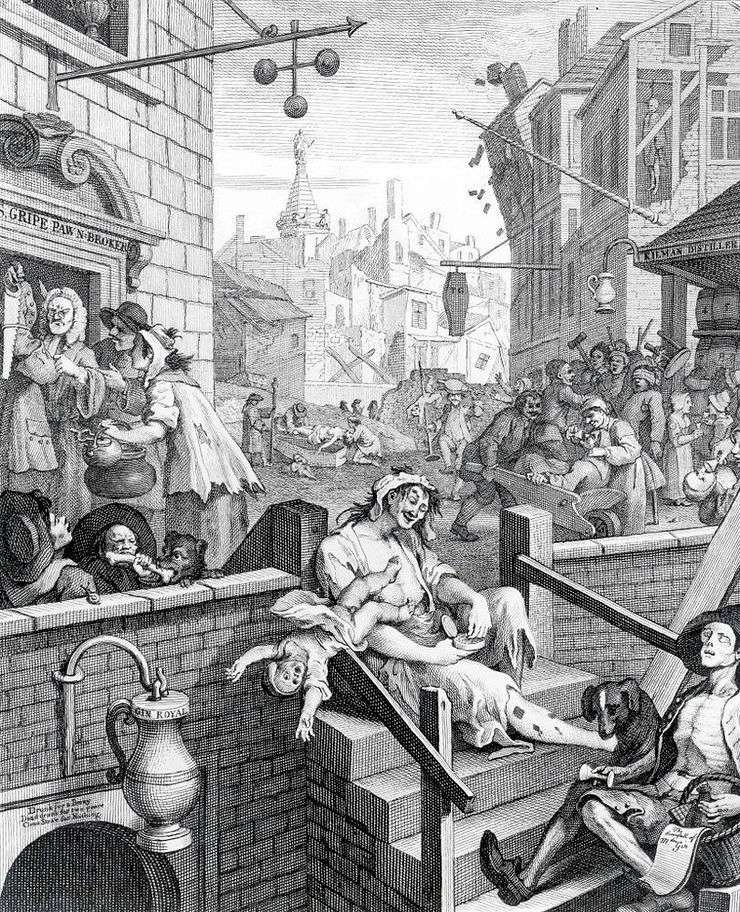 Gods of Wine Wine has always been a favourite subject in European art and renaissance painting, and Bacchus, the Greek god of wine, was often a focus of much of this work. One of the more notable pieces is Diego Velázquez's The Triumph of Bacchus or The Drinkers, 1628-1629, that combines naturalism and classicist styles, presenting Bacchus, surrounded by merry drinkers. In contrast, Michelangelo's sculpture Bacchus, 1496-1497, portrays a terrifying drunk Bacchus with hollow eyes. Another favourite, Titian's The Bacchanal of the Andrians 1523-1526 portrays a pastoral celebration of Bacchus and Venus, one that is widely appreciated and was even copied by Rubens.