In the face of a constantly changing world of art, what is it that stands out for you? Let us remind you of the time when Marcel Duchamp put a urinal in a gallery, called it 'Fountain', and signed it. Ever since he broke the rules, shattered the protocol, and crowned himself as the master of inventiveness, there has been no going back to the original pristineness of art that had existed for centuries. Artists since then have one thing that has set them apart from the crowd and that is their innovation. They have banked on the freedom to experiment with just about anything and everything in the name of creative expression.
From the avant-gardes of Dadaism to the radicalism of the 1970s, art has undergone ontological shifts over the years. Today it has almost become mongrelized in nature that resists being straitjacketed into genres or fixities.
To celebrate this rich variety in arts, we look at some of the most intriguing materials used by artists that transform mundane and familiar objects into something extraordinary.
Hassan Hajjaj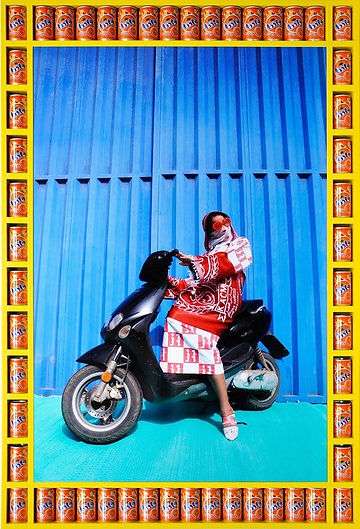 Moroccan photographer Hassan Hajjaj is known as the "Andy Warhol of Marrakech" for the experimental materials he uses in his work, for example, the food and drink cans he used in his series 'Kesh Angels' to make frames around the portraits he created. He uses the language of fashion photography to capture figures, donning colourful North African outfits, and depicts the street culture of young female bikers in Marrakesh. The sole purpose of his artworks is to interrogate and expose the complexities of cultural identity. Having grown up with consumer products, he first began using these cans in 1993.
Sheela Gowda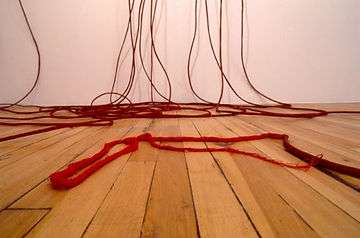 An Indian artist, Sheela Gowda is known for her large-scale installation art in which she transforms symbolic materials like human hair, incense, cow dung and red kumkum powder through various hand-worked processes. These commonplace objects that are mired in the everyday rituals of India are incorporated into her art to address the labour experiences of marginalized communities in India. In 'And Tell Him of My Pain' (1998) she binds together 360 foot long strings with red vermillion powder and passes them through bundles of needles which look like a labyrinth of blood-red lines symbolically denoting the foreheads of married Hindu women.
Hayv Kahraman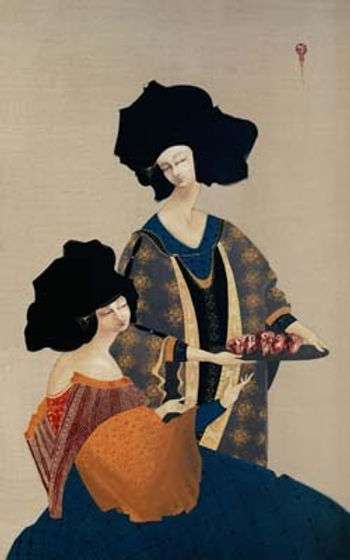 An artist from Iraq, Hayv Kahraman's art practice engages with the fraught experience surrounding female identity in her homeland. Through her work, she appropriates tales from sacred scriptures and reimagines them from a woman's perspective to assert her feminist voice. She does all of this by using linen as her material which she sources directly from the Belgian linen wholesaler Libeco. It also bears cultural significance as it harks back to the fact that linen was introduced in the 16th century in Venice as a better alternative to canvas. She sees it as a surface to debunk European notions of power, owing to its affinity with Western art. "So it becomes a material to decolonize…and speak about brown bodies and subjectivities."
Max Hooper Schneider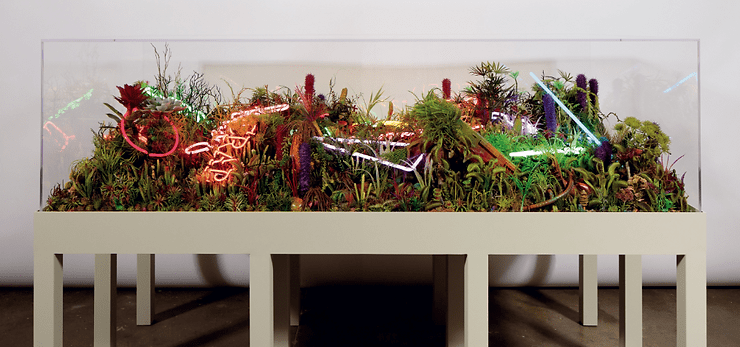 For artist Max Hooper Schneider, fusing the organic and the natural with the junk of the manmade world serves as his creative impetus. He is best known for his terrarium sculptures and vitrines filled with urban detritus, horse carcasses, a Raggedy Ann doll, clusters of flora and fauna and invertebrates such as crabs, spiders, jellyfish and others to create a labyrinth of complex ecosystems. His sculptures and installations offer a foreshadowing of a posthuman world realized into being by environmental collapse.
Gabriel de la Mora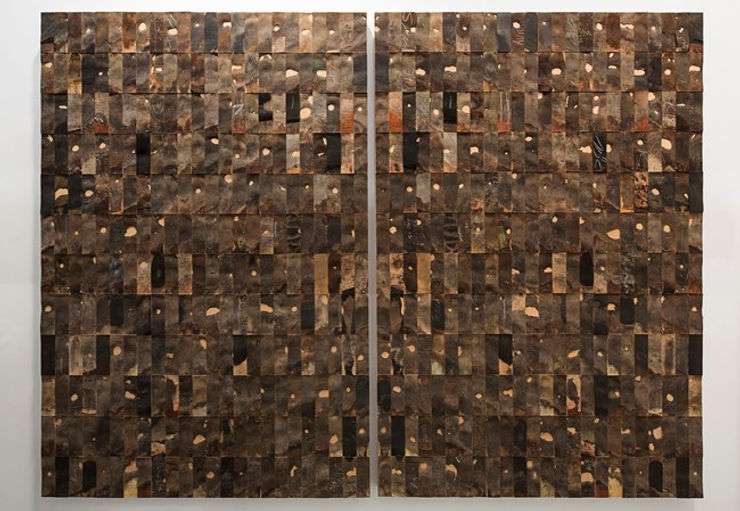 Gabriel de la Mora dabbles in alternative modes of creating visual works by using discarded and obsolete materials such as eggshells, microscope slides, and shoe soles. He has the shoe soles collected from downtown Mexico City and then classifies them into pairs before manipulating with their original form to make conceptual sculptures and assemblages. What strikes him as interesting about these secondhand and used objects is the new possibilities they're endowed with once they have served their actual purpose.
These artists are proof of the fact that art is an all-encompassing pursuit which can make the best use of the unlikeliest of things. There is nothing in this world which falls outside of the scope of art. By creating magnificent artworks with these unique materials, they show that everything can be considered to be a potential enabler of art. So if you feel inspired by this bizarreness and want to create something surreal yourself, don't let anything stop you. So go ahead and surprise yourself. And if you liked our article, let us know in the comments section below!