Rightly called the 'Olympics of the art world', every two years the Venice Art Biennale takes over the historic (and tourist clogged) city of Venice, Italy. This year, the International Art Exhibition titled May You Live In Interesting Times, will bring together artworks that question and reflect upon the current events in the world and, in curator Ralph Rugoff's words, the "precarious aspects of existence today". The exhibition will open to the public on Saturday May 11th and continue until Sunday November 24th. Of the 79 artists invited to be part of the exhibition, several of them are from India and Asia. To celebrate the diversity of work on display, we've delved into the work of some of the Asian artists showcased at the biennale and how their practices investigate current ways of living.
Shilpa Gupta
Essentially a multimedia artist, Shilpa Gupta uses found objects, video, computer-based installation and performance, to create provocative and often interactive pieces that explore the themes of perception, identity, and cross-cultural dialogue. According to curator Rugoff, May You Live In Interesting Times aims to include artwork which provokes critical thinking and dialogue, especially during these 'interesting' times of uncertainty, conflict and 'alternative' facts. Gupta's oeuvre is similarly motivated by her desire to question the impact of dominant forces acting on local and national communities, forcing her viewers to rethink definitions and classifications of social identity and self. Her work has been showcased internationally, including at Tate Modern, Centre Pompidou, Museum of Modern Art, Serpentine Gallery, Mori Museum, Solomon R. Guggenheim Museum, Kiran Nadar Museum, and Devi Art Foundation. She also participated in the Venice Biennale in 2015, where she presented a solo project at 'My East is Your West' a two person joint India Pakistan exhibition by the Gujral Foundation.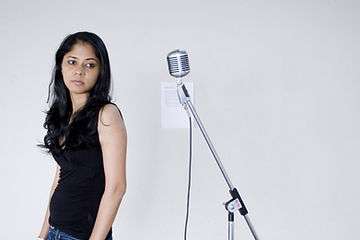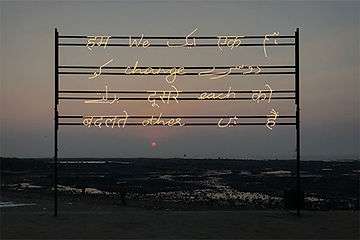 Soham Gupta
Soham Gupta is a photographer based in Calcutta, whose work constantly shifts between the realm of documentary photography, art and the written word. A major motivation behind his practice is to document and give voice to disadvantaged people, including disadvantaged children, mentally ill and homeless individuals, and workers. His latest series Angst is a collection of portraits entirely shot at night, of people who live at the margins of society in Kolkata. Gupta's work aligns well with the curatorial vision of the exhibition, as his grotesque and jarring portraits force the viewer to confront everyday realities with expanded viewpoints.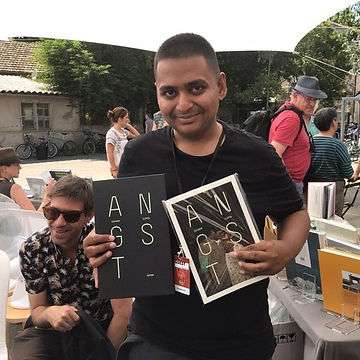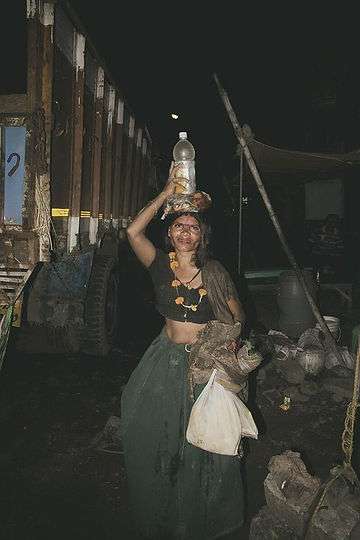 Gauri Gill
A photographer who focuses on marginalized, rural, and diasporic Indian communities, Gauri Gill travels across India and abroad, creating series she likens to family albums. These include Notes from the Dessert, an ongoing archive of her almost two-decade-long engagement with rural communities in Rajasthan, and The Americans (2000-2007), in which Gill documents the lives of Indian-Americans in various communities in America. Gill works in both black and white and colour, and her photographs have been exhibited in several leading institutions, including Whitechapel Gallery, London, Art Gallery of Ontario, Philadelphia Museum of Art, Yale Art Gallery, JNU School of Arts and Aesthetics, New Delhi, and the National Gallery of Art, Warsaw.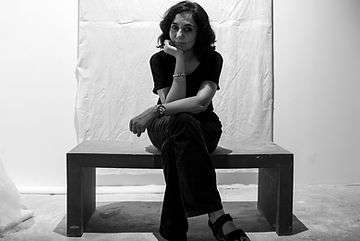 Lee Bul
Though Lee Bul's practice varies in material and content, what unites her work is her exploration of structural systems—from the individual body to larger architectural frameworks. In 1999, she was given an honourable mention at the 48th Venice Biennale for her contribution to both the Korean Pavilion and the international exhibition curated by Harald Szeemann. This year, Bul will contribute two works, one of which is Scale of Tongue (2017–2018), an installation that makes subtle reference to the Sewol Ferry Disaster of 2014. In her vision for the exhibition, Rugoff declares that although art cannot alleviate the tragic fate of people, or exercise its forces in the domain of politics, it can still be a guide on how to live and think in interesting times. By alluding to a disaster that left three hundred Korean students dead, Bul forces the viewer to think about 'interesting times' and possible and current dystopian realities that exist in the world today.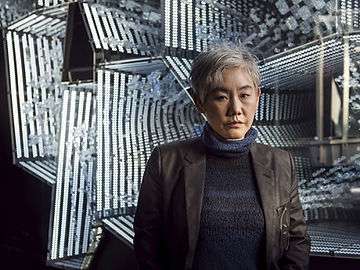 Liu Wei
Liu Wei is a contemporary Chinese artist, who lives and works in Beijing, China. He works in many types of media and his installations and sculptural works often use found materials that are re-contextualized to bring out new meaning. His works are held in the collections of several museums, and he has participated in many international biennales, including the 51st Venice Biennale. This year, he will contribute two works to the International Art Exhibition in Venice, including his piece Microworld (2018).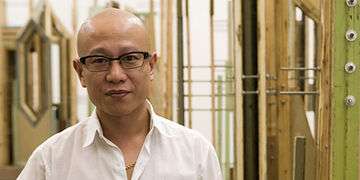 Yin Xiuzhen
A leading figure in Chinese contemporary art, Yin Xiuzhen is best known for her works that incorporate second-hand objects and commonplace materials, including found textiles. She uses her artwork to explore modern issues of globalization and homogenization, and is also drawn to themes of memory and urbanization. Yin has primarily worked in site-specific installation and sculpture since the early 1990s, and has exhibited in several museums worldwide. She has also participated in various group exhibitions, including the 52nd Venice Biennale (2007).