What in the world is experiential art anyway?
Have you ever walked into an art exhibit and felt like you were transported to another world? That's the magic of experiential art! It's not just about looking at a painting or sculpture from a distance – it's about diving right into the artwork and experiencing it with all your senses.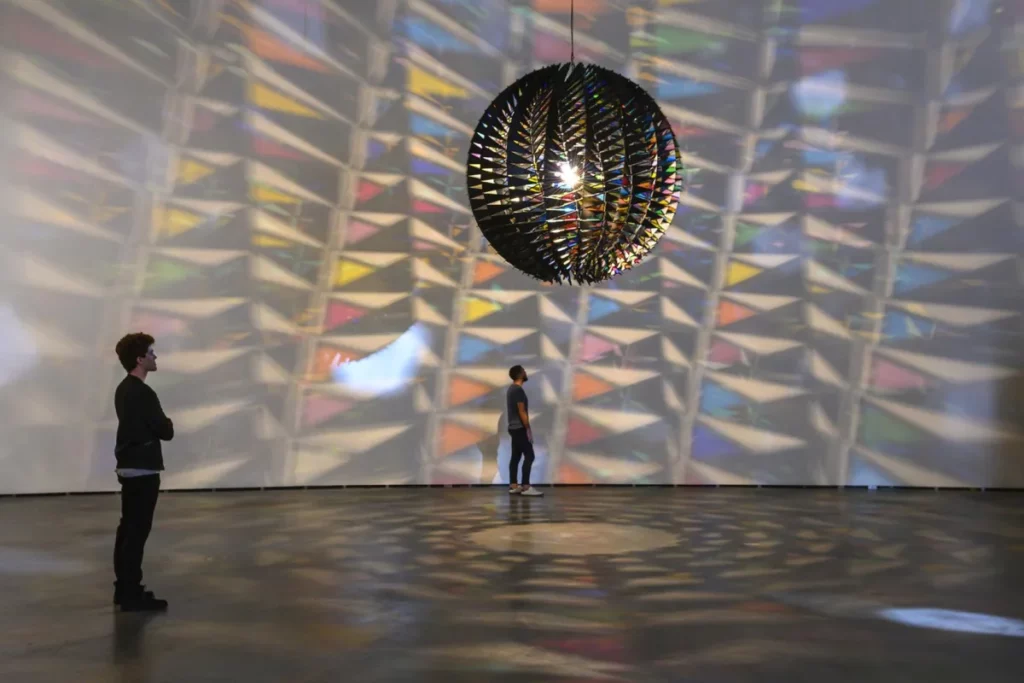 One of the best examples of this is the "New York, I Love You" episode from the Aziz Ansari comedy-drama series 'Master of None'. In that episode, you're taken on a wild ride through a variety of interactive and immersive art installations around the city. It's like stepping into a dreamscape, where every corner reveals something new and exciting.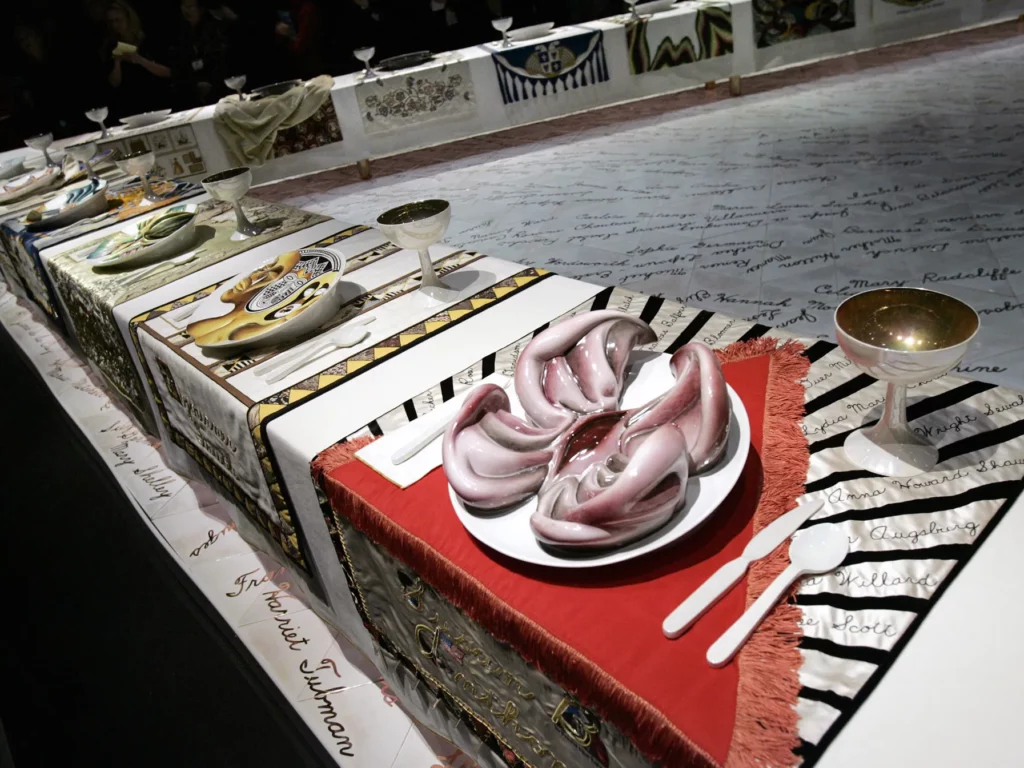 Television shows offer a fantastic way to delve into the realm of experiential art through the lens of popular culture. They remind us that art doesn't have to be restricted to a museum or gallery, and can be a part of our daily lives, leading us on thrilling voyages of exploration.
What's behind the increasing popularity of experiential art in contemporary culture?
Picture this: you're scrolling through social media, looking for something to break up the monotony of your screen-filled day. Suddenly, you come across a post about an incredible art installation that completely immerses you in its world. You can almost hear the sounds, feel the textures, and smell the scents of the artworks, even though you're just looking at a photo on your phone.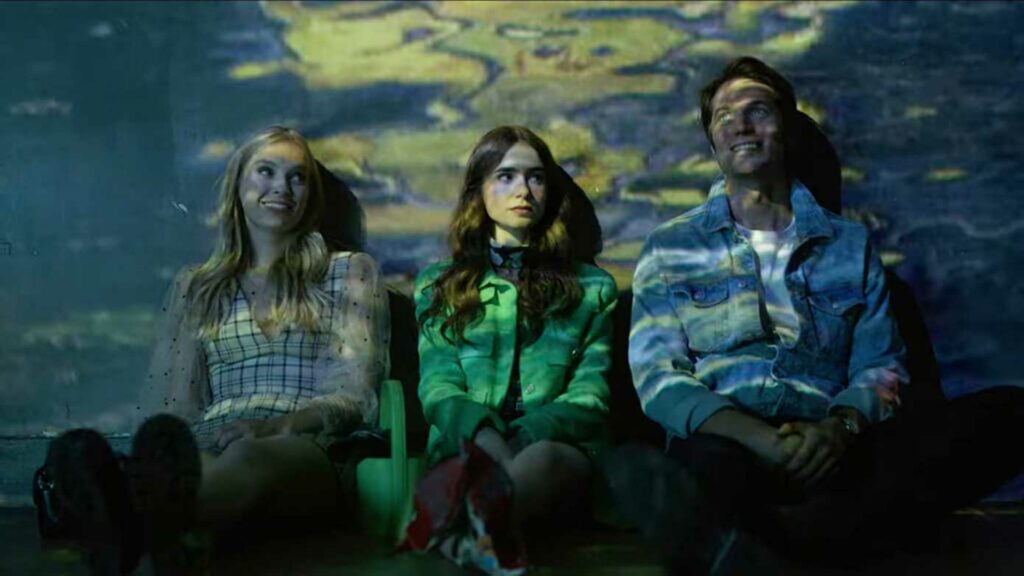 Immersive installations like the 'Van Gogh 360 Experience' offer a unique and interactive way to experience art, and are often shared widely on platforms like Instagram and TikTok. The appearance of the Van Gogh exhibit in the popular Netflix series "Emily in Paris" further boosted its popularity. With social media making it easier than ever to discover and share these experiences, anyone can participate in the latest trends in experiential art.
Experiential art may not be as new as you think.
Experiential art may seem like a new trend, but it actually has roots that go back decades. In the 1960s, a movement called "happenings" emerged as a way to push the boundaries of traditional art forms. Happenings were immersive, participatory events that blurred the lines between art and everyday life.
Image 1 credit: Allan Kaprow's Happening Towers, Fourth Avant Garde Festival, September 9, 1966. The artist instructed participants to roll tires down a hill and aim to knock over wooden posts draped with plastic, fabric, and tin foil. At the felling of each post, a horn blasted. Courtesy of the Gotham Center for New York City History.
Image 2 credit: Chalk Carpet of Color Content October 2, 1966. Whereas the Parks Department had historically created art projects for young children during the 1960s, many events were intended for teenagers or adults. Conceived for "sidewalk artists" 15-years or older, leaders of this event assigned participants to a designated area and instructed them to create a pattern inspired by a carpet. Prizes were awarded to 6 designers. Courtesy of the Gotham Center for New York City History.
Happenings paved the way for later forms of experiential art, which similarly seek to engage viewers in a more embodied, sensory way. Today, artists are using everything from virtual reality to interactive light installations to create immersive art experiences that build on the legacy of the happenings.
In India and South Asia,eExperiential art dates back to ancient times, with traditional forms like music, dance, and theater engaging the audience's senses. Today, contemporary artists have created immersive installations that offer a full engagement with the artwork which has led to a rich and diverse cultural landscape.
Some experiential artists you might already know
The experiential art movement owes much to Yayoi Kusama, who in the 1960s created immersive installations that invited viewers to be a part of the artwork, often using mirrors and lights to create a sense of infinity. Her work continues to inspire contemporary artists, and has been showcased in major museums and galleries worldwide.
Subodh Gupta is another notable experiential artist, whose work involves incorporating everyday objects and materials – such as stainless steel kitchenware – to explore themes of migration, globalization, and cultural identity. His installations aim to create a visceral experience, challenging preconceptions while evoking a sense of familiarity.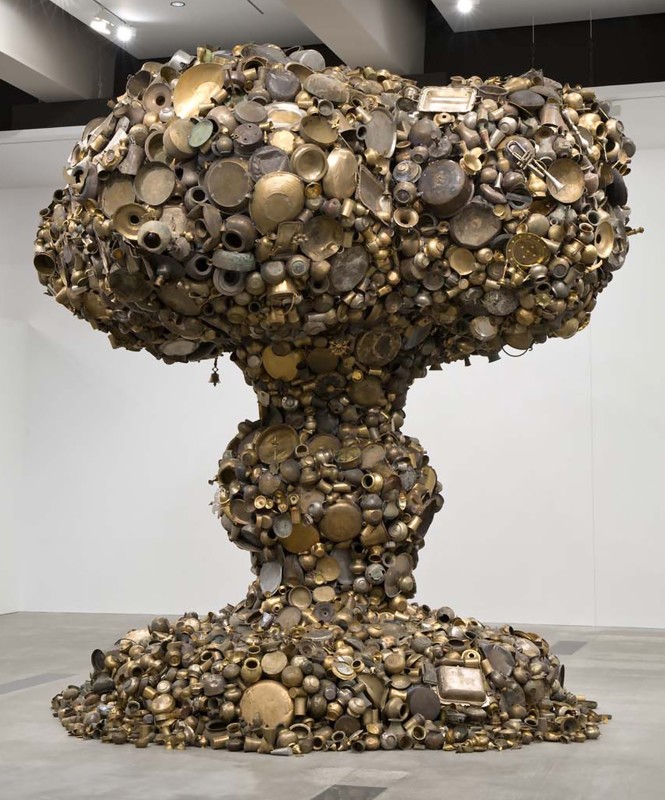 India and South Asia are home to many celebrated experiential artists, including Amar Kanwar, Shilpa Gupta, Jitish Kallat, and Atul Dodiya, who continue to push the boundaries of this art form.
The evolution of experiential art
Experiential art has come a long way since its inception, incorporating new technologies, materials, and cultural influences. From the participatory happenings of the 1960s to the interactive installations of the 1990s and the immersive virtual reality experiences of today, artists have consistently pushed the limits and explored new ways to engage audiences.
In modern and contemporary times, India and South Asia have witnessed a surge of experimentation and innovation in experiential art. Traditional art forms have been challenged, leading to the creation of immersive experiences that offer new and exciting ways to engage viewers. The combination of traditional themes and cultural heritage with modern techniques has resulted in a unique blend of the past and present.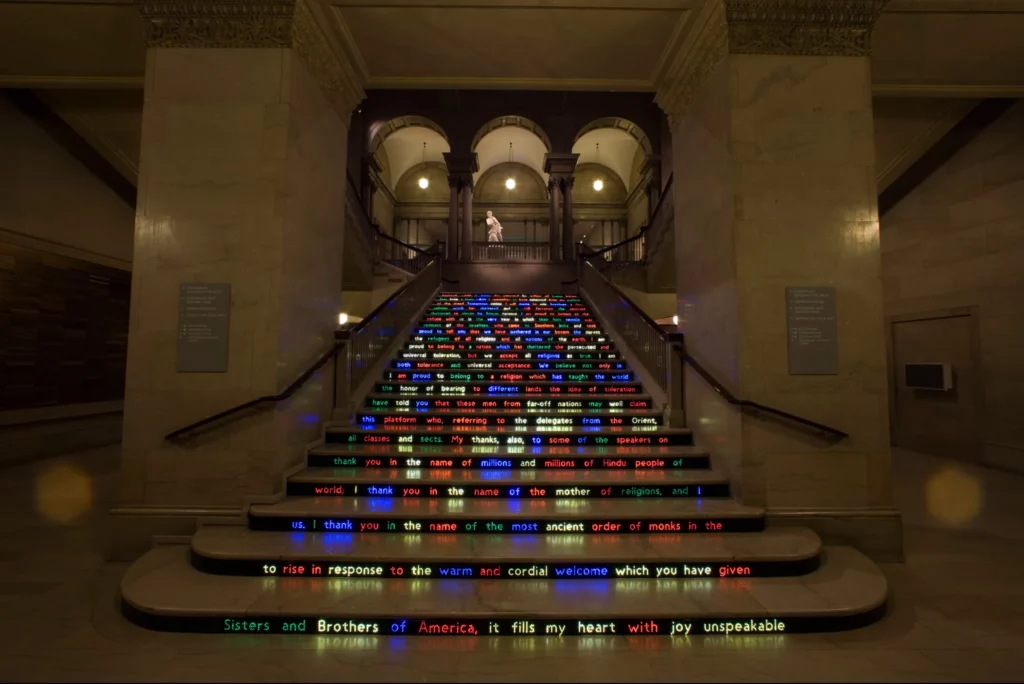 Whether wandering through a maze of neon lights, stepping inside a giant inflatable sculpture, or immersing yourself in a virtual reality wonderland, experiential art is all about breaking down barriers between the artwork and the viewer. It invites you to be a part of the experience, blurring the lines between the two.
Tatlin's Whisper #5 2008 by Tania Bruguera born 1968
Image 1 credit: Installation views from TeamLab's 'Borderless' and 'Planets' exhibitions. Courtesy of TeamLab's.
Image 2 credit: Installation view: Amar Kanwar: The Sovereign Forest, Documenta 13, Kassel, 2012 Photo: Henrik Stromberg. Courtesy of the NYUAD Art Gallery.
Image 3 credit Tania Bruguera's "Tatlin's Whisper #5". Courtesy of Tate Modern, London.

Is it all great?
Experiential art is like a rollercoaster ride – thrilling and exciting, but not everyone is a fan. Some critics argue that it prioritizes spectacle over substance and turns art into a marketable commodity. But let's be real, art has always been about stirring up emotions and feelings. The question is whether this trend towards immersive, participatory art represents a genuine break from tradition or just another evolution of the medium. So, if you're feeling adventurous, hop on the experiential art bandwagon and see where it takes you!