The last year has been eventful to say the least; 'lockdown', 'covid-19' and 'global pandemic' have unfortunately become terms that we are far too familiar with. Technology is also something we've been forced to get comfortable with, whether we like it or not. Technology has gone from being an asset or a luxury to a necessity for coping with these times. So it isn't a wonder that the art world coped in much the same way as we did.
What is Art Tech?
Art and technology are not as dissociated as we often think them to be: through the years, each has impacted the other. As they currently are, neither of these fields can exist in isolation. At its core, Art Tech is about the interaction between these two fields. Art has a way of adapting to and adopting the changes technology brings in, and it is this joining of hands between the two that has helped the art market sustain itself. From changing mediums and concepts to rewiring entire galleries, Art Tech aims to expand beyond the conventional boundaries of art. Although, as a concept, it holds more relevance right now, it is a collaboration that has been ongoing for years.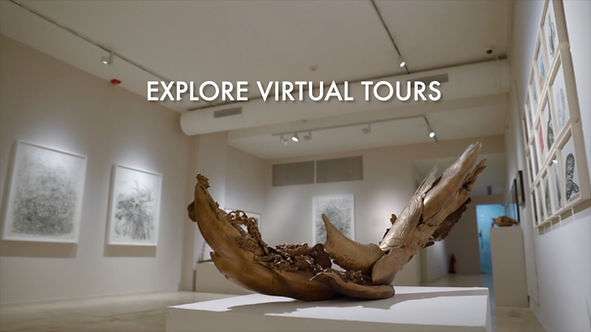 Art Tech in India?
Contrary to what one would expect, 2020 wasn't the year that introduced Art Tech to the Indian market. Whether it be India's first AI exhibition in the form of NatureMorte gallery's Gradient Descent back in 2018 or Indian museums turning to platforms like Google Arts and Culture to display their works and artefacts, players in the Indian art world have been dipping their toes in this field for some time now . But it is without a doubt the restrictions and challenges that came along with the pandemic that accelerated India's journey down the Art Tech route. The last couple of years have led to noticeable shifts in the Indian art scene, and the market is continuously adapting to what seems like perpetually sprouting challenges instead of sticking to baby steps.
One of the noticeable changes is in the way that auctions function. The shifting of auctions online was inevitable; but besides that, the past year also saw the emergence of platforms like Terrain.art. This is an Indian blockchain powered platform that seeks to increase the world's engagement with South Asian contemporary arts. The need for such platforms makes sense in view of the rising popularity of NFT artworks. NFTs are what some may call the future of the art world and Indian artists are not afraid to march into the future – in fact, artists like Harshit Agrawal, Sahej Rahal and Khyati Trehan have already made great strides in this direction.
But it is not just artists and auction houses that are moving forward; galleries, museums and other art organizations in the country have increasingly taken to Art Tech, and Art Fervour brings you a selection of some of the most interesting activities you can take part in.
Online Viewing Rooms and Virtual Tours
The most visible way that museums and galleries have adapted to the technological shift is in making their art accessible online.
"Art In Touch edition 6" at In Touch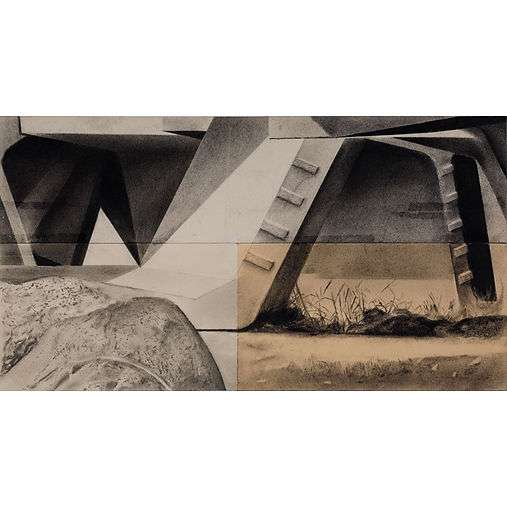 An online platform for digital exhibitions, In Touch is the result of partnerships between galleries across the country. It is a collaborative initiative that brings together a diverse range of programs, artists and curated exhibitions. Currently, as part of the sixth edition of Art In Touch, eleven galleries are exhibiting their works, out of which ten are homegrown.
"On Earth We're Briefly Gorgeous" by Jhaveri Contemporary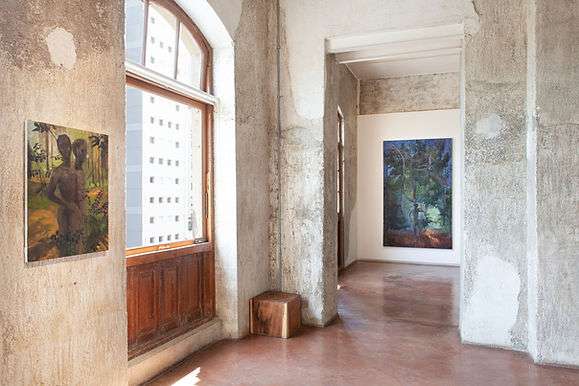 Jhaveri Contemporary represents artists whose work is informed by their South Asian ties, no matter the generation or nationality. They are known by their penchant for showcasing emerging artists as well as established ones. The gallery did not let the restrictions of the last year keep them from their ideals and made a smooth digital transition. Their latest online exhibition is example enough. Showcasing the works of three different artists, they try to situate the place of queerness within a range of aesthetic practices. The artists utilise multiple forms of media to express themselves. You can access the exhibition till 31 July 2021.
"Ramayana : Visualisation in Indian Miniature Paintings" at the National Museum, New Delhi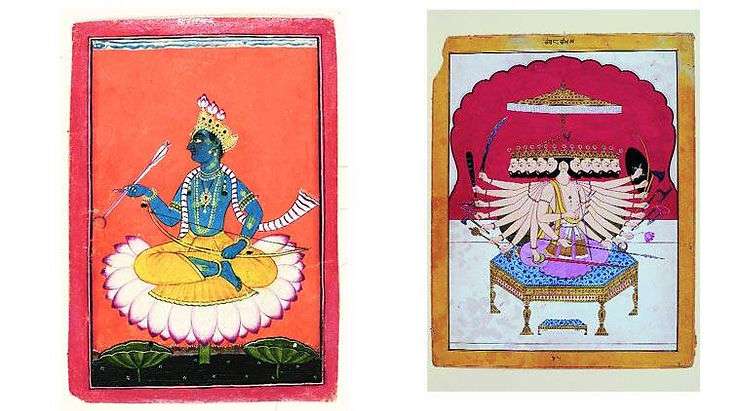 While the museum already had some of its collection online on the Google Arts and Culture platform, the institution focused on making its virtual exhibitions as pleasing and accessible as possible in the past year. The National Museum provides guided tours with their Museum at Home programme along with virtual viewing rooms for their exhibitions. This particular exhibition displays over forty miniature paintings belonging to different schools and time periods portraying significant events from the epic. The exhibition has travelled around the world and is now available online for us to enjoy from home.
"Unearthing Memories of Civilisation: Curation as Archaeology" at the Kiran Nadar Museum of Art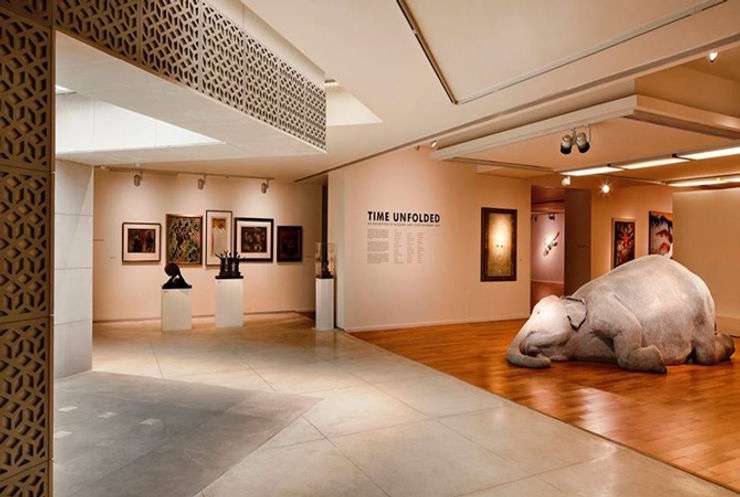 The Kiran Nadar Museum of Art has quite a few virtual exhibitions listed on their website. This one might be of especial interest to the archaeology enthusiast. The 3D exhibition, which was curated by Roobina Karode, was part of the Bihar Biennale 2021 and seeks to rethink the historic and the contemporary.
"Garland of Musical Melodies: Indian Miniatures of Musical Inspirations" at the Virtual Museum of Images and Sounds

This one is for the more musically inclined. The virtual museum seeks to create a platform for experiencing the museum objects digitally and in a curated manner. It aims at providing more than online presentations of the objects, and offers a detailed and dynamic digital experience. This exhibition is a perfect example of what VMIS aims to do. Displaying paintings from different museums around the country, it tries to enrich the experience of viewing the miniature paintings representing hindustani ragas by pairing them with their musical parallels. You can partake of this experience here.
"Painted Stitches, Woven Stories" at MAP Bangalore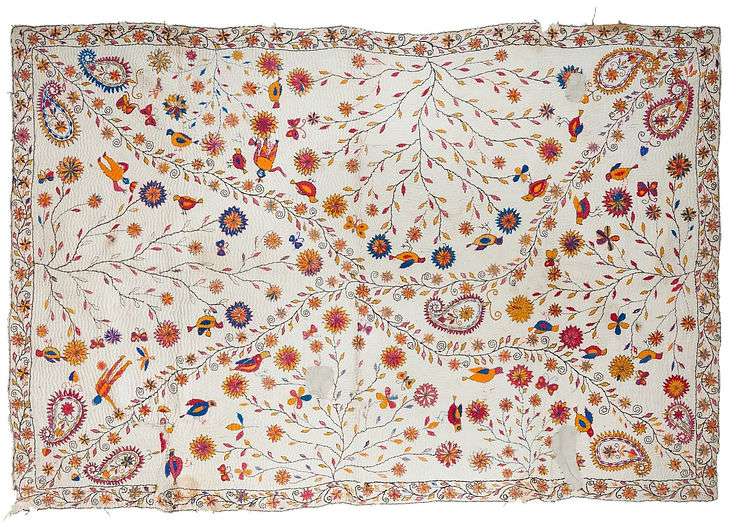 Caught in the middle of the pandemic even before it could open, MAP chose to open its gates to the public virtually! Since its digital launch last year, the museum has had a couple of online exhibitions. This one opened in April and traces the history of the subcontinent from the 19th century up till today by using Kantha textiles. It tries to present the connections between cloth, its makers and its keepers and the emotional as well as material relations involved in this process.
What else is out there?
For those of you who love the art world but need more than just online exhibitions (we get it! After all these spaces are more than just the objects they house!!), maybe you would like something fun and interactive like the games you saw on the MET app or on the Van Gogh Museum website. Don't worry, you have some fun, homegrown options for that too! The Indian art world is embracing Art Tech and exploring all that it has to offer.
Puzzles and Hunts at the Dr. Bhau Daji Lad Museum, Mumbai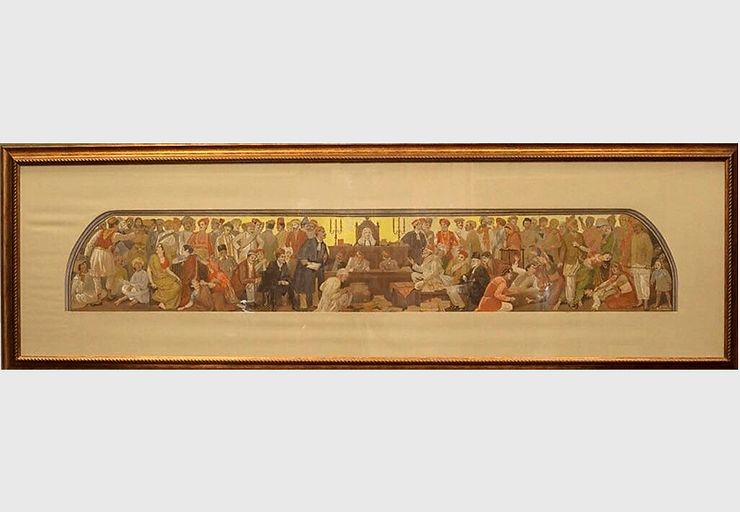 The museum has come up with interesting ways for the public to interact with their objects. Divided according to where you are at in your life, from jigsaw puzzles and virtual treasure hunts to lectures, there is something fun for everyone.
"Indian Art Memes" at The Heritage Lab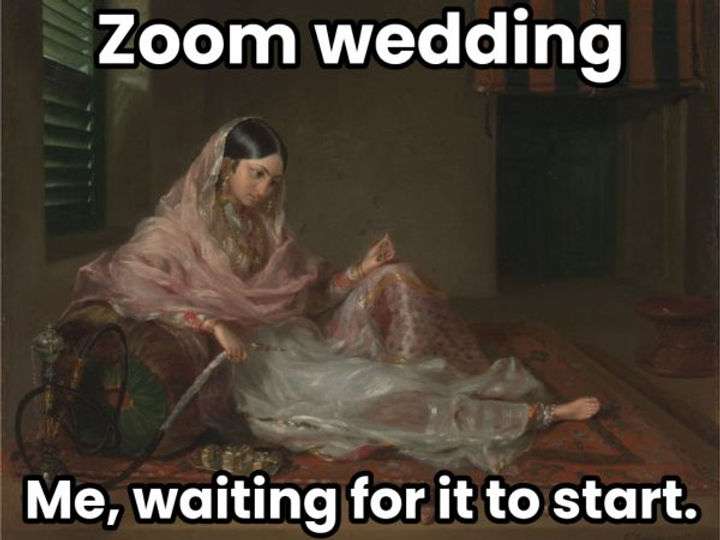 This digital media platform, which seeks to remove the barriers between cultural heritage and citizens, has an entire page dedicated to making Indian Art Memes. The page helps you turn open access artworks into memes of your liking.
If you would like to explore more fun ways to play with art, do check out AF's games page that features fun and nostalgic art themed games!
Chat with M F Hussain at MAP Bangalore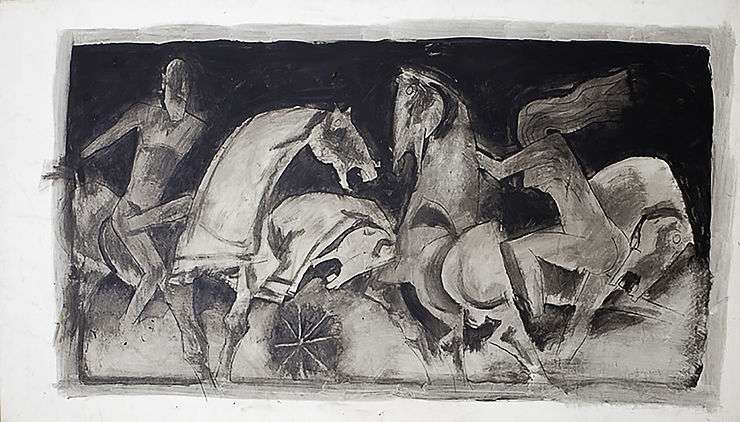 Games are not the only Art Tech experience you have at your disposal. This collaborative effort between MAP and Accenture Labs gives you India's first conversational digital persona in M F Hussain. You can ask AI Hussain questions about his art or his life, and hear him give you the answers! Experience it for yourself here.
This collaboration between art and technology is here to stay. No doubt, we have seen tremendous developments in the field of Art Tech in the past year, but we are still at the beginning and there is a long way to go. We can already see the potential this field holds in Ai-Da, the world's first ultra-realistic robot artist, whose works are on display at the Design Museum in London right now. So, while you sit back and observe all the developments technology is yet to bring to the arts, have a go at the experiences we have listed here or on our Digital Art Guide.