Winter is here, and so are the much-awaited art fairs, festivals, and biennales in and around India!
The winter months bring in a lot of joy, for art lovers around the globe, the calendar is filled with exciting art fairs, art festivals, biennales, and more. Most of us know that fairs, festivals, biennale, and triennale are about exploring art, acquainting ourselves with newer art practices, and experiencing art by both Masters and upcoming artists intimately. But what differentiates an art festival from a Biennale? What is a Triennale? Do these questions keep you awake at night? We hope not, but if they do, or if you've ever wondered what they mean, you've landed on JUST THE RIGHT EDITORIAL.
So sit back, grab your favourite snack and find out what are Fairs, Biennale, and Triennale and which ones you should visit at least once in your life!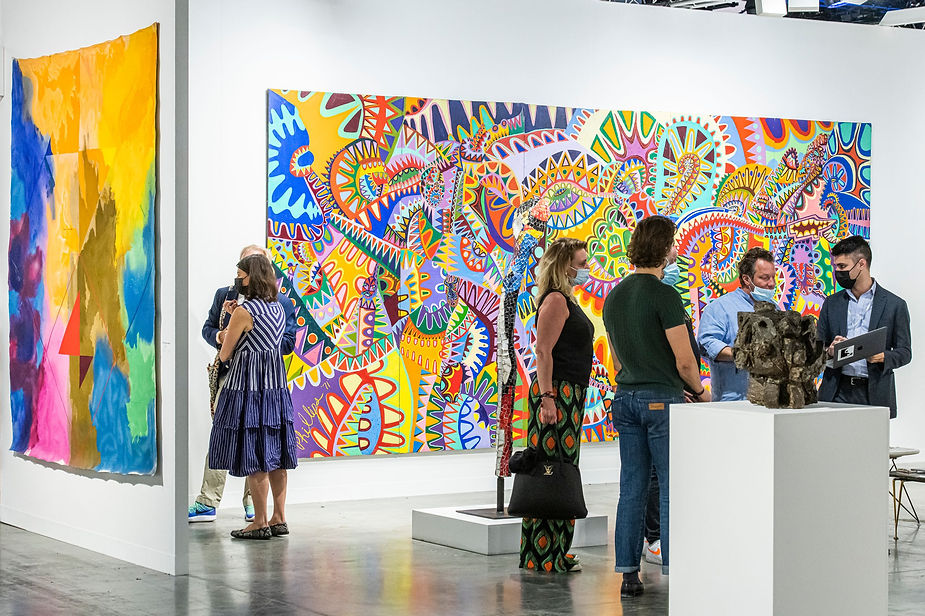 1. ART FAIRS
Think of gallery owners, art collectors, curators, directors, dealers, and the who's who of the art world under one roof. A place where professionals from across the board, primarily from the art world come together to connect, curate, display and most importantly sell art. Open to the public, art fairs grab attention and are no less than a celebration of art that goes on for days and weeks at a stretch.
Have you never been to an art fair before? Here is an art fair to add to your 2023 calendar:
An annual affair taking place at the center of India, in Delhi, India Art Fair is rising as a platform that celebrates modern-day South Asian art, and contemporary visual art, showcasing modern masters and traditional art forms of India. India Art Fair has been a pilgrimage for most art enthusiasts. The roaring success of IAF in April is leading to IAF 2023! We are hoping to witness a digital art takeover this time around. If you are looking to explore art and interact with artists, gallery managers, and curators from the Indian art industry, this is the place to be.
The dates for India Art Fair have been announced. Book your tickets to Delhi soon. The art fair starts from 9th – 12th February 2023.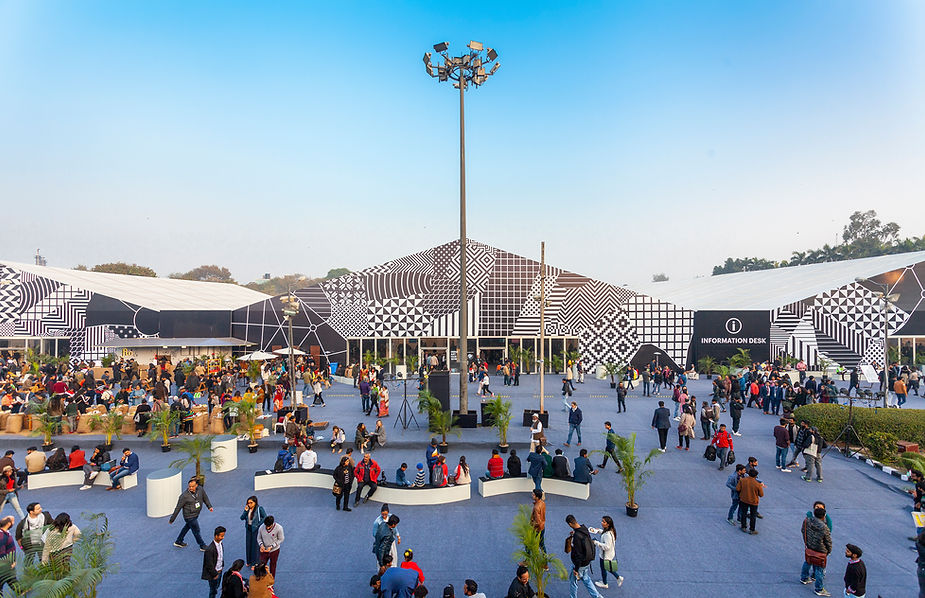 2. ART FESTIVALS
Are you someone who loves all forms of art? Do you lose track of time when you're surrounded by performances, visual art, immersive experiences, food, and handicrafts? Are you a proficient art collector? If your answer has been a consistent YES then art festivals are right up your alley, and for you, we've specially listed two must-visit art festivals.
Serendipity Arts Festival
Serendipity Arts Festival is one of the largest multi-disciplinary art initiatives in the South Asian region. It spans the visual, performing, and culinary arts, whilst exploring genres with film, live arts, literature, and fashion. The Festival has various layers of programming, in the form of educational initiatives, workshops, special projects, and institutional engagements which are conceptualized by an eminent curatorial panel. Sounds interesting?
The fifth edition of the Serendipity Arts Festival is taking place in Panaji, Goa from 15 to 23 December 2022. So if you're bringing in the Holidays in Goa, we highly recommend taking some time out and visiting SAF 2022.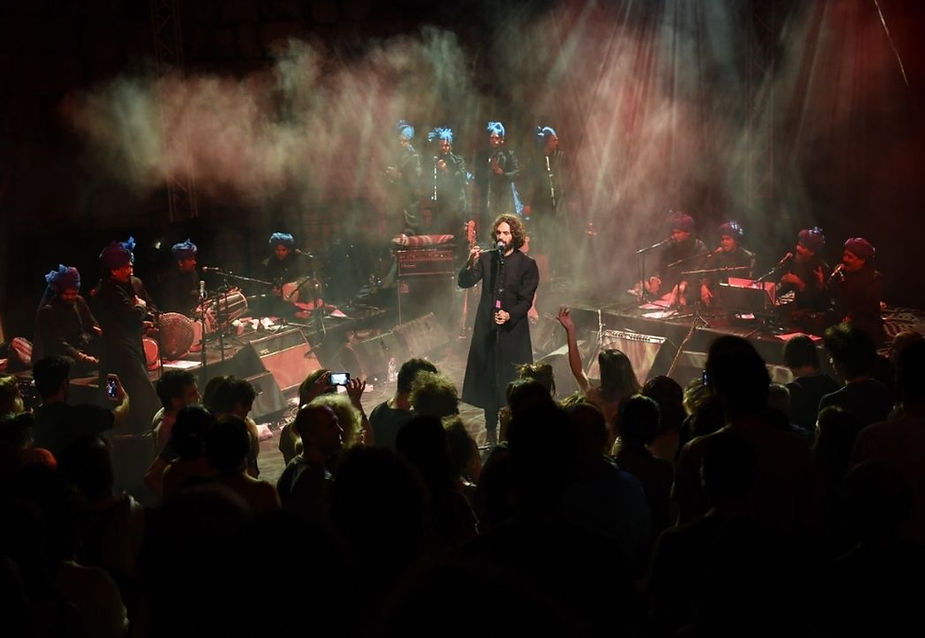 Mumbai Urban Art Festival
After painting the city with a whole lot of colours in 2017, the successful Sassoon Dock Art Project won the hearts of Mumbaikars. It was a celebration of the true essence of Bombay and its natives, its climate, and other burning topics which took the form of installations, murals, and street art– the Mumbai Urban Art Festival is coming back to the city after 5 long years! In this edition, MUAF brings to you an exciting mix of artists and new encounters, which include landmark murals, immersive installations, experiential exhibitions, and a fresh coat of paint, across multiple locations in Mumbai. Check out their Instagram for the latest updates on workshops, performances, food experiences, and much more.
Save the date, this is going to be a festival you don't want to miss! Starting 22nd December 2022 – 22nd February 2023.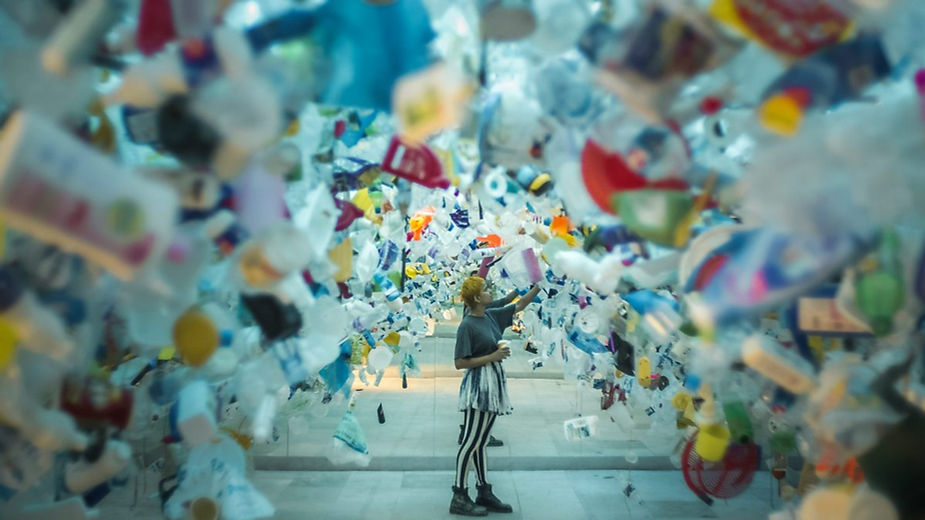 3. BIENNALE
India is gearing up for one of the biggest and most sought-after biennales. As you read this, people from all over the world have flown to Kochi. Why? Before we answer this, let's take a minute to understand what is a biennale and its importance in the art industry.
Biennales are large international exhibitions held every two years. Apart from being large-scale, they exhibit contemporary art, and are named for their host city, and are typically managed by a combination of public art museums, government agencies, and philanthropic supporters. The first was the Venice Biennale in 1895, which was situated in the Giardini, a public park, and now houses thirty permanent national pavilions and many smaller temporary structures. The love for art has given rise to many biennales world over such as The Whitney Biennial, Manifesta, Gwangju Biennale, etc. Wondering if India has a biennale? Continue reading!
Now that we know what a biennale is, let's tell you why everyone is flying to Kochi.
The Kochi-Muziris Biennale is India's first-ever biennial of international contemporary art aiming to showcase India's current reality—its political, social, and artistic landscape. It began as a government initiative when the Department of Cultural Affairs of the Government of Kerala approached two artists—Riyas Komu and Bose Krishnamachari—to help organize an international platform for art in India. Today the Kochi Biennale has become a pilgrimage destination! Opening to the public from the 23rd of December 2022, the biennale shall bring the curtain down on the 10th of April 2023.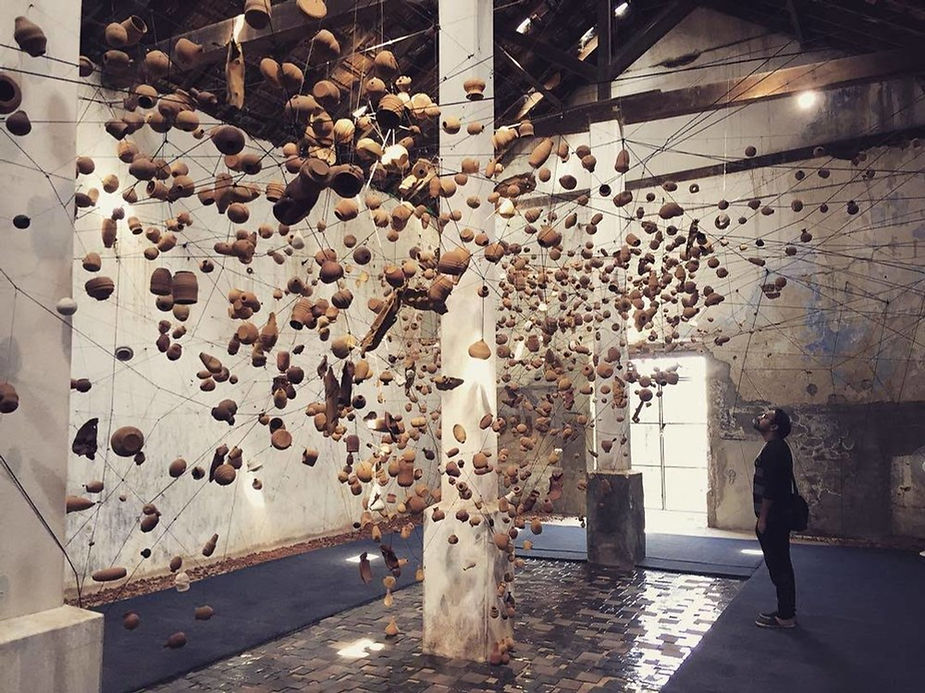 4. TRIENNALE
Now that you know what a biennale is, we are sure you guessed this one right. A Triennale is similar to a biennale, it showcases contemporary art, and newer practices and marries the culture and art together over the course of months. But the differentiating factor is the year. A biennale is organized every two years, whereas a Triennale takes place in its host city every three years.
We have listed art fairs, festivals, and biennales to explore in India, but with this recommendation, we urge you to fly 'international' because the much-awaited Yokohama Triennale is taking place in 2023. You've got a year to plan this trip!
Japan's most prominent recurring international exhibition pairs some of the biggest Asian artists of the moment—including a predictably strong Japanese contingent—with European and US artists. The Triennale is the centerpiece of the Creative City Yokohama initiative, launched in 2004, which aims to make art and culture a priority in the port city's development. Very recently the Organizing Committee for Yokohama Triennale appointed the team of Liu Ding and Carol Yinghua Lu as artistic directors of Yokohama Triennale 2023, the 8th edition of the tri-annual event. The Triennale will be the first major event held at the Yokohama Museum of Art after its extensive renovations. This edition of the Triennale will be held in the winter of 2023 starting from December 9, 2023, to March 10, 2024.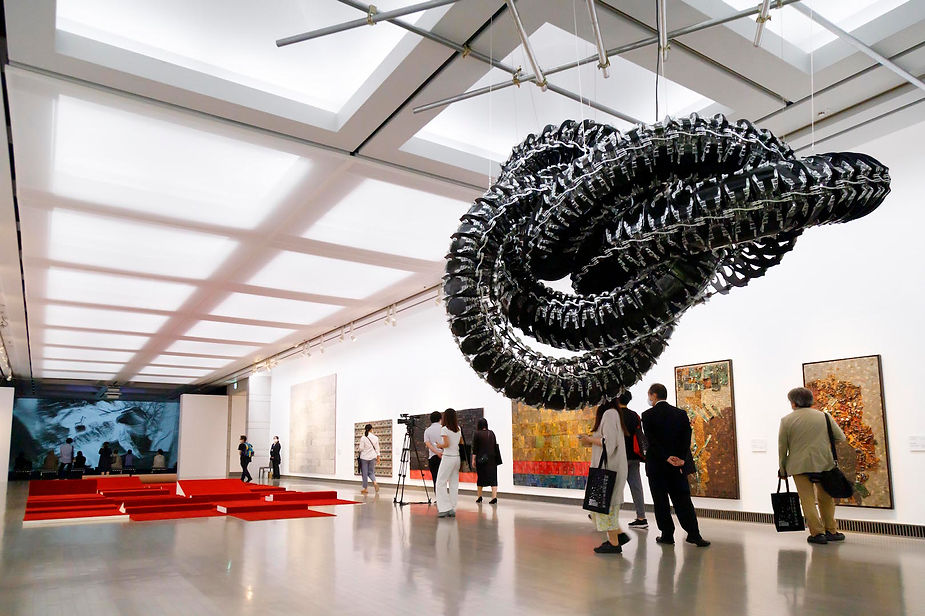 We hope you enjoy your holidays along with some art.
The above-listed art festivals, fairs, and biennale are not taking place in your city? Worry not, we have curated an exciting list of art exhibitions and events in your city, especially for you. To find out more head to our Current Events page.