The Dharti Arts Residency kicked off earlier this week after unveiling the four artists who were selected from a pool of hundred of applicants. They are joined by art critic, Samira Bose, whose antithetic views will help refine the creative quartet's ideas. For the next three months they will have access to valuable mentorship and resources as they focus without fetters on bringing their visions to life.
Here's looking at the formidable four whose innovative aesthetic and pulse on the zeitgeist captured the imagination of the jury. Spanning Kashmir, Assam, Bengaluru and Mumbai; the selection represents a diverse and eclectic portrait of India. From an architect using construction materials to probe the trans-culturalism of modern societies, a painter using the human body as a melding ground for interplay between space and language, a geologist using sound to elevate human perception and a passionate storyteller using a wide variety of tools to convey the beauty of his lands and the suffering of his people – here's a look at the minds hard at work to create their next thought provoking art.
Shazia Salam
Sometimes we don't know what we want until we know what we don't want. Bengaluru based artist Shazia Salam studied architecture at the Manipal Institute of Technology before realising that designing apartment buildings was not what she wanted to do with her life. A 360 degree about turn saw her graduate in Fine Art from Chelsea College of Art in London. But her architecture education imbued her with a profound curiosity in materials and design, one that she explores through sculptures, installations and paper works in her art.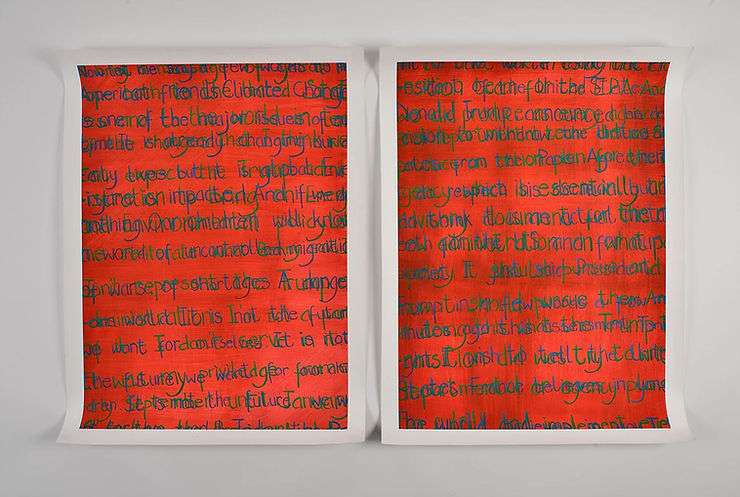 Shazia uses her art to grapple with a crucial concern sweeping through today's world. She investigates the rise of propaganda politics and the voluntary and forced displacement of people from their common identity. Having grown up in UAE, studied art in London and now living in Bengaluru – she's been a part of multiple cultures developing to accommodate plurality in their fold. It's this 'hybridity' that she experiments with through a post-colonial lens. Over time her art has evolved to become a critique of nationalism and a warning of the political consequences of ignoring inclusivity.
We recently had a tête-à-tête with Shazia, check out the entire conversation here!
Khursheed Ahmad
Khursheed Ahmad received his bachelors in Fine Arts from Kashmir University, Srinagar and is pursuing masters in Visual Arts from the School of Culture and Creative Expressions, Ambedkar University Delhi. His art lies at the intersection of space, body and language.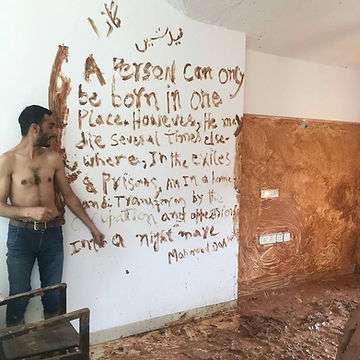 Khursheed's practice draws on a variety of mediums ranging from performance, text, sounds, drawing, found objects and photography. When asked about his thoughts on Dharti, he says "I am working on a visual essay 'Neo Bhand Kashmir'. Neo bhand is a performance set with multiple characters and elements of traditional folk theatre of Kashmir of which I am a member. In this residency, I am to develop an artistic language to contest contemporary art practice in Kashmir and outside, and merge the traditional outlook and contemporary art practices to make a relevant intervention as a bhand artist."
Find out what inspires Khursheed Ahmad's art pratice as we take a look into the mind of a Bhand artist.
Farah Mulla
Mumbai based Farah Mulla trained as a geologist before going on to get her MFA from Anglia Ruskin University's Cambridge School of Art. Her art revolves around sound and its effect on human neurology and subjectivity. Her research takes form of sound installations, sound therapy workshops, body percussion workshops and creative collaborations with scientists and artists around the world.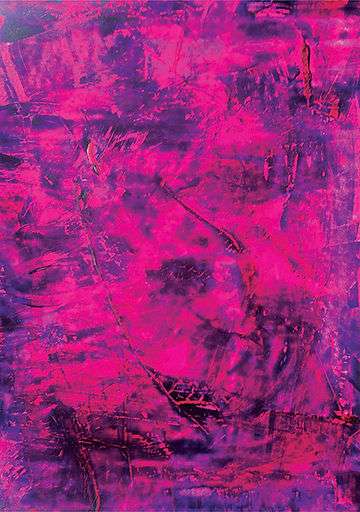 Excited to probe the effects aural experiences have on the human body, she uses singing bowls, Nada Yoga, binaural beats, isochronic tones, verbal enunciations and various other modes to immerse her subjects in the wonders of deep sound. Ranging from the playful – getting people to make sounds with their mouths that is not language – to the transcendental – Sound Yoga, her art is an experiential blend of science and imagination.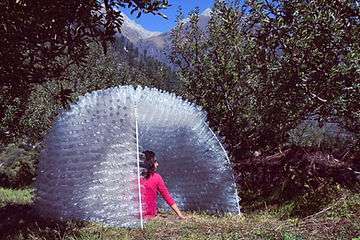 Learn more about Farah Mulla's work as we have in-depth conversation about her artistic practice.
Dharmendra Prasad
After graduating from the University of Hyderabad's S.N. School of Arts and Communication, Dharmendra Prasad went to live with tribal communities in Assam. His art is a deep dive into the people and places populating rural and hinterlands of India.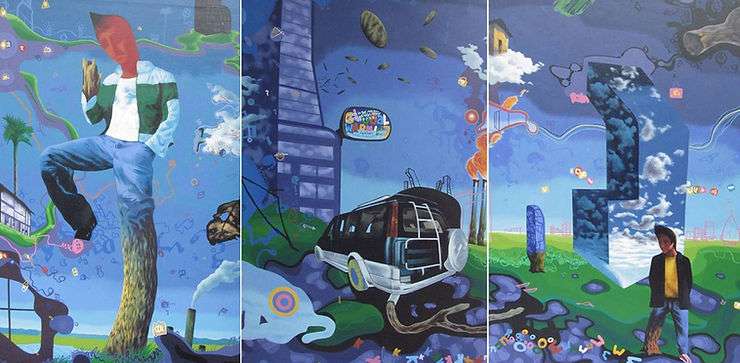 The natural and cultural landscapes of his chosen subject encompass ecology, history, material culture, occupational narratives, agrarian spaces and the post-colonial conflicts they encounter. He creates drawings, paintings, sculptures, installations, photo performances, and videos using hay, mud, water, human body, bamboo, attire, pigments and cow dung. He says, "I practice to go back and forth with narratives and memoirs. I practice because I left the village, I practice because I am empty. I practice because I want to aestheticize my narratives and memoirs. Thus, archaeology and aesthetic help me to juxtapose my landscape, studio, gallery space, viewers, collaborators and audiences."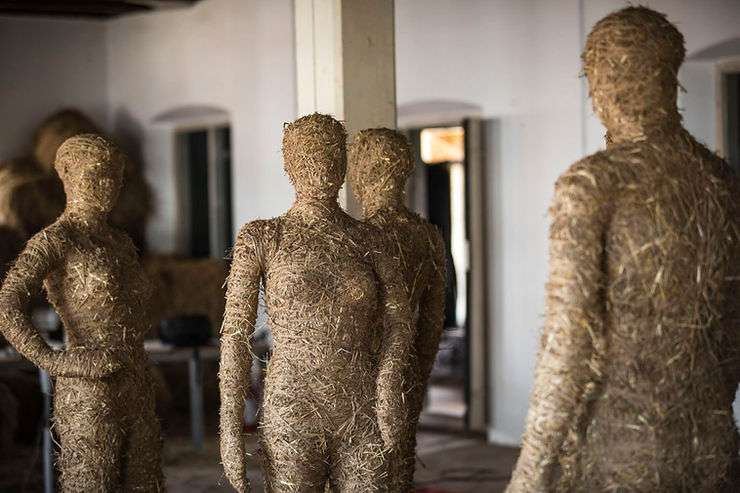 As these four dynamic minds spend the next three months steeped in this stimulating and collaborative environment, we can't wait to see how this translates to the vibrancy in their art. By inhabiting a creativity drenched democratic space that encourages constructive criticism and widening of viewpoints, we expect their perspectives will bloom brighter and their intellect will stretch deeply the boundaries of imagination.