Hello readers!
Have you been hearing a lot about the AF Weekender, 2022 but still find yourself asking – what on earth does one do at a gigantic nationwide art weekender? Fret not, we're here to tell you everything you need to know about the AF Weekender. And this time around and hope that by the end of it you and your friend will be ready to meet us there!
First things first, this is the second edition of the AF Weekender which was first held during the pandemic in 2021.
So, what's different about it this time around? First of all, it is happening physically ON-GROUND at an art gallery, museum or organisation near you! Last year, the AF Weekender was conducted digitally as everything else was, but it was our first ever digital multidisciplinary art weekender and its roaring success has led us to bring you a second edition.
This time Art Fervour presents AF Weekender 2.0 with 80+ participants, hosting 80+ events across 18 cities over one fantastic weekend in a city near you. You heard that right, this time the art weekender is happening SIMULTANEOUSLY across the subcontinent in your city.
Where?
The AF Weekender 2022 will have events in Delhi, Mumbai, Kolkata, Santiniketan, Bengaluru, Jaipur, Chennai, Ahmedabad, Coimbatore, Varanasi, Pune, Surat, Vadodara, Leh, Chandigarh, Thiruvananthapuram, Hyderabad & Goa.
That's right, we were NOT kidding when we said we are coming to your city.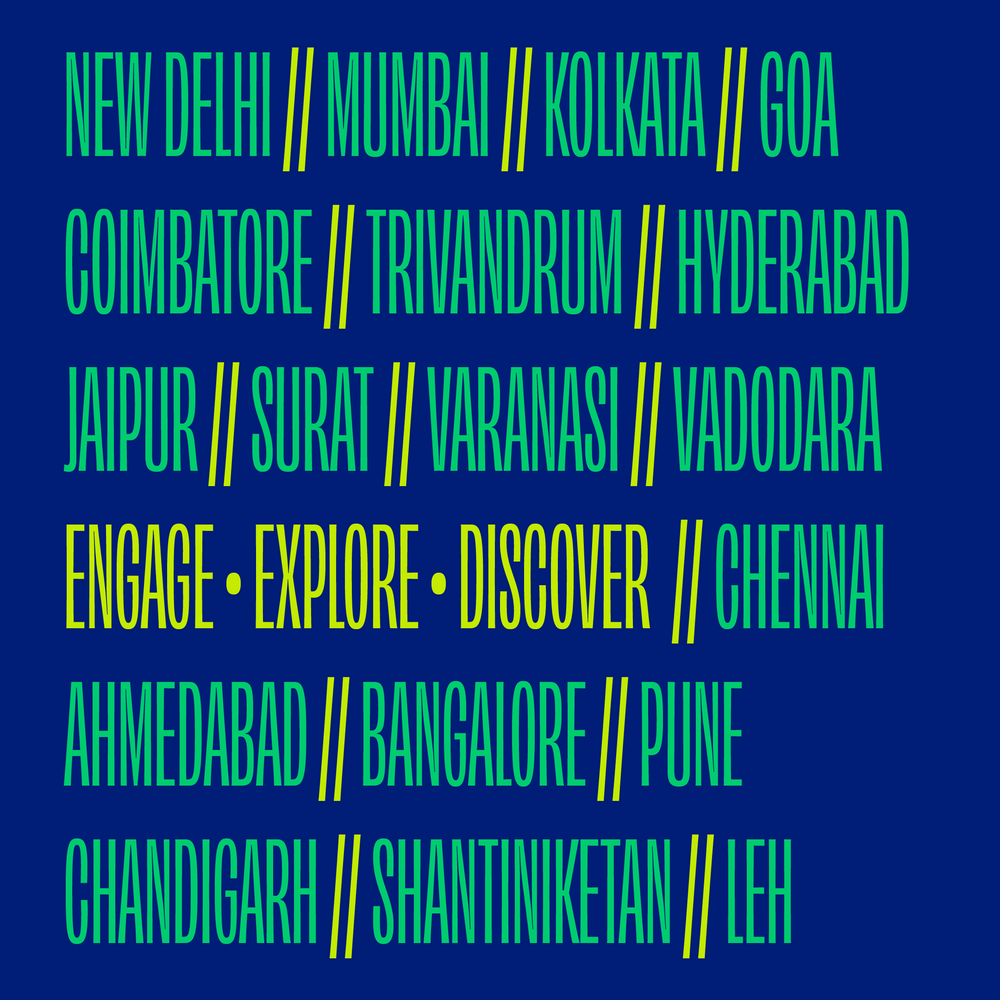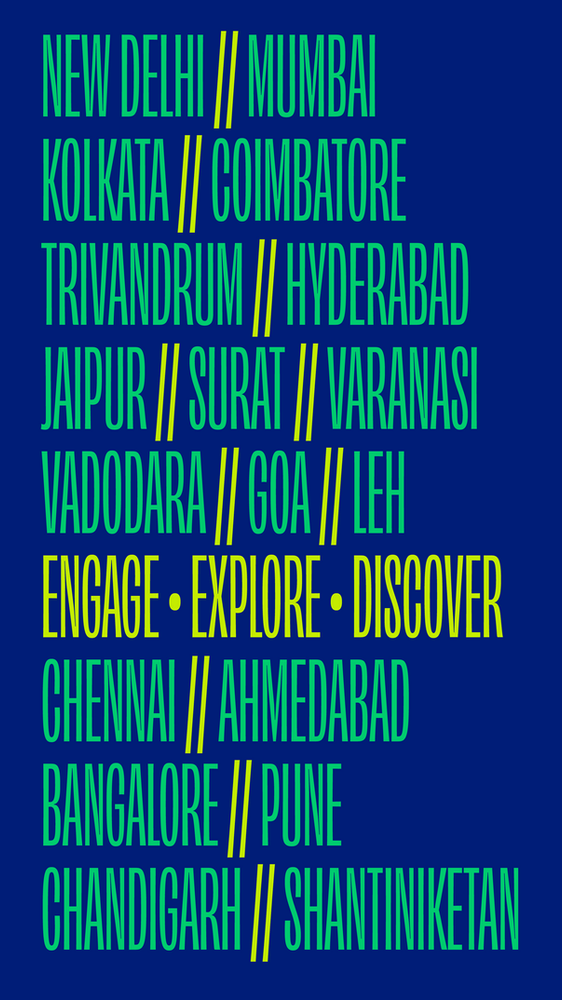 When?
We've picked out the perfect weekend for you, mark your calendars for the 23rd to 25th of September, 2022.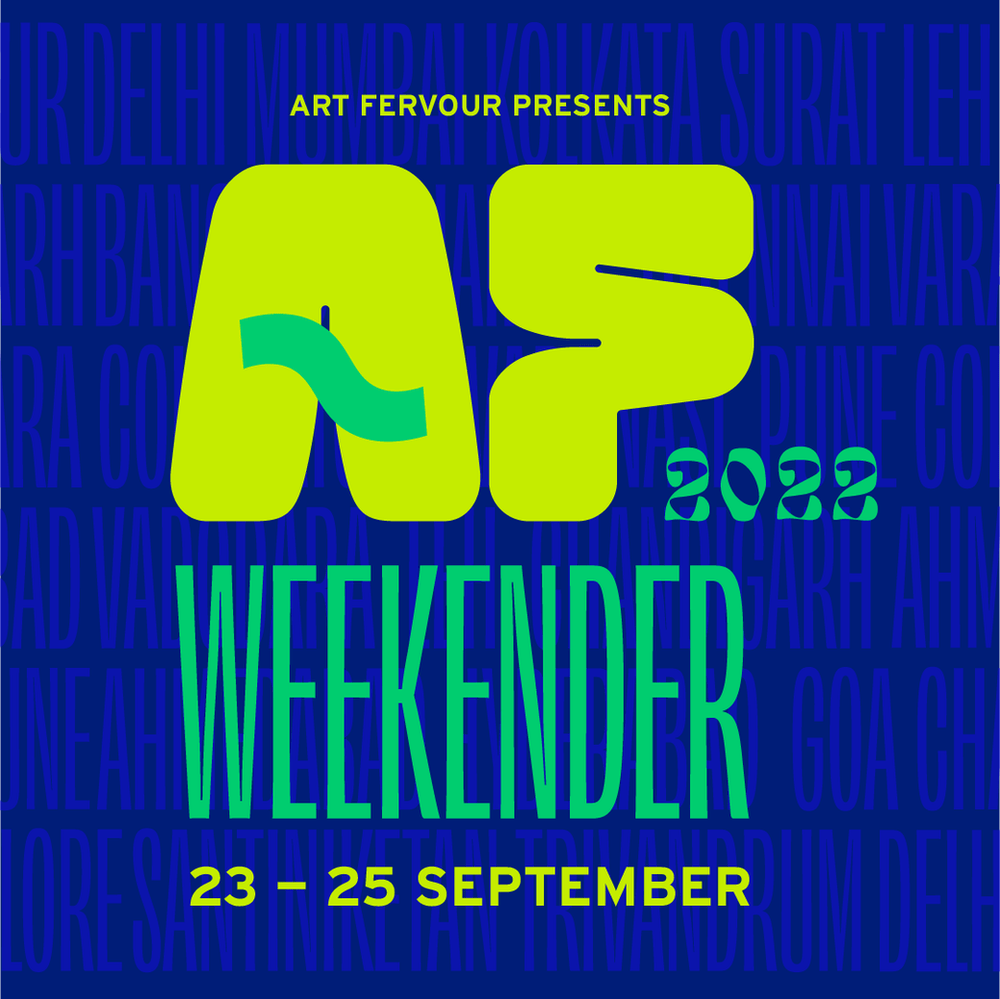 How?
Register ,here and get our city-wise schedule that's packed with events curated especially based on your interests. Films, previews, art, heritage & photo walks, the latest exhibitions, artist & curator-led walkthroughs, art-themed treasure hunts and a whole lot more.
All you need to do then is step out and attend the event nearest to you.
What's in it for me?
As India's first visual discovery platform, we strive to make art accessible to everyone. The AF Weekender, 2022 is simply an extension of that idea. And this year we bring art almost to your door! That's a first isn't it? We want our growing community i.e. you, to experience art effortlessly everyday and this is our attempt to do just that.
And if that isn't enough, participating in events can win you exciting prizes and merchandise!
Who's participating?
This is special, we've tried to reach out to your favourite artists, art galleries, museums, institutions and organisations and are incredibly psyched to have 80+ participants to create an engaging, dynamic and hands-on experience for you.
Check out the citywise schedule ,here to see if your favourites are hosting an AF Weekender event.
3 DAYS | 18 CITIES | 80+ EVENTS
As our tagline says 'Engage. Explore. Discover' art at AF Weekender, 2022.
Coming very soon to a city near you.