A Kashmiri folk theatre form on the brink of extinction is the inspiration behind Khursheed Ahmad's art
For most people becoming an artist is an unconventional career choice. For Kashmiri artist Khursheed Ahmad, it was a natural one. Born into a family of Bhand artists, a folk theatre indigenous to Kashmir, he grew up surrounded by stories and performance.
Bhand Pather once enjoyed immense popularity among audiences. It thrived by being passed down not just through families but entire villages. But the community-centric art form is on the brink of extinction, thanks to dwindling patronages and the region's ongoing volatile political situation.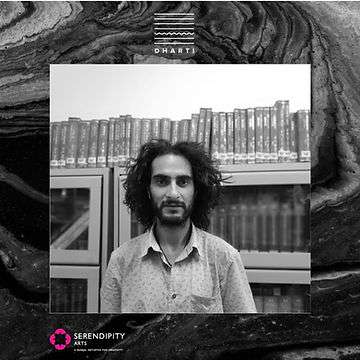 Khursheed is a visual artist whose Bhand upbringing forms the core of his art. He draws on performance, text, photography, sound, and drawings to merge the traditional outlook and contemporary art practices to make a relevant intervention as a Bhand artist.
Earlier this year Khursheed was selected as one of the four artists for the Dharti Arts Residency. He chats with Art Fervour about his unique childhood, leaving Kashmir for Delhi, the beauty of artist residencies, and the project he is developing while at Dharti.
Congratulations on getting selected for the Dharti Arts Residency 2019. How are you feeling? How's the program going?
Getting selected for Dharti 2019 has been a sheer pleasure. It'll help me tone my practice as a Bhand artist. One of my tasks in the residency is to develop a visual essay on Neo-Bhand Kashmir. Bhand artists are folk performers who, over centuries, have performed in different public spaces with different notions of time. It is an art form into which I was born. While at Dharti, I aim to develop an artistic expression that is relevant to the contemporary Bhand scenario.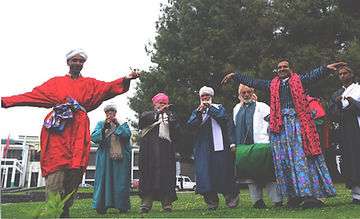 How do you think residencies like Dharti help emerging artists?
Residencies and grants are invaluable in helping artists across disciplines tone their practice and enhance their sense of concept. They help deliver an artist's creations to a wider audience all the while shaping and guiding that art to a higher form.
You said that you were born into the Bhand art form. What was your upbringing like? How were you introduced to the visual arts and what made you pursue it as a career?
Bhand artists are involved in the folklore of Kashmir – the stories, characters, costumes and their own indigenous language called Pather. The work of the Bhand artists is called Bhand Pather as a whole.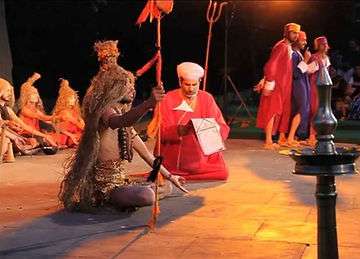 Over time Bhand Pather has been tempered by politics and the community has been reduced to playing occupational characters. I was born and grew up in this community and sometimes participated in their plays. I was educated in a government school. Post this, I joined an institute of music and fine arts and studied painting. I completed my master's degree in visual arts from Ambedkar University.
This access to knowledge widened and enriched my vision immeasurably. My parents and community advised and supported me every step of the way.
What inspired you to become an artist?
My Bhand family did. Their artistic sensibilities and theatricality are embedded within me. In my practice and performances, I incorporate elements of Bhand Pather.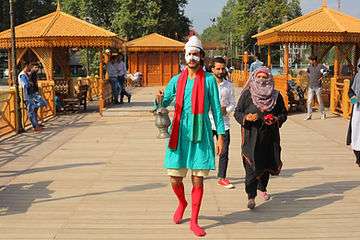 Why did you move to Delhi? How did leaving your Kashmiri hometown for the bustling metropolis of Delhi help you grow as an artist?
I moved to Delhi in 2016 after gaining admission in Ambedkar University. It's here that I got exposed to critical theory, cultural studies and the explorations of concept and ideas. The city connected me to contemporary art circuits. I got to participate in the art scene, in events around the city and the country.
How many hours a day do you dedicate to practicing your art? What is your specialisation and what medium do you prefer?
My specialisation is visual arts. My practice is a free flow of thoughts and images that come and go throughout the day. Some remain with me while others are more transient. I try to hold on to and utilise this process through different means and for different purposes.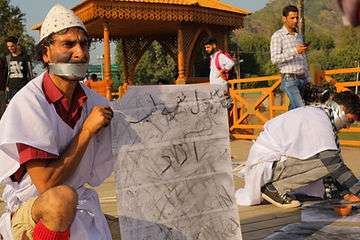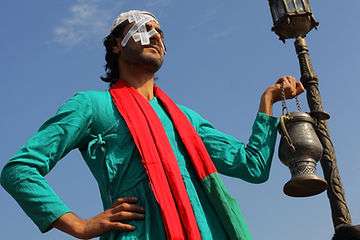 Do you have another job or are you a full-time artist? In this day and age, is it possible to sustain oneself by being an artist alone?
I don't have another job besides my artistic practice. It's difficult to sustain oneself through an art career alone but it's equally hard to work another job while being an artist. I'm already on the stage playing different characters. I don't have the bandwidth to take on yet another role.
All images courtesy of the Serendipity Arts Foundation.