As India's first discovery platform for the arts, Art Fervour hopes to expand the pool of visibility for young artists via our social media platforms and our website. We're proud to take Fresh AF forward in 2020 and are keen to explore the storehouse of creative brilliance in the country!
We're asking you to send us your work spanning the vast variety of mediums that best expresses your studio practice!
What is Fresh AF?
Fresh AF wants to bring more visibility to the upcoming generations of artists in our country. As India's first discovery platform for the visual arts, we believe that art needs to be experienced outside the white walled cubes of galleries and the expanse of art museums in the country.
We want to bring you a collection of artists and their practices, covering the myriad mediums available. View their current works, get a glimpse into their art practice and learn how they breathe life into their artworks. If this sounds like you, then visit our website and send in your submissions at https://www.artfervour.com/fresh-af.
We're looking to feature YOU or artists that you know, as our Fresh AF artist of the month. Art Fervour is accepting submissions that best showcase the body of work that you would like the world to see. We want to explore the ever vibrant and growing creative repository of our country.
We would love to have you over, talk to you about your journey and the intricacies of your creative process.
Over the months we have featured many artists such as Sangita Maity, Namrata Kumar, Indu Anthony, Diptej Vernekar, Bharat Dodiya , Swastik Pal, Rewati Shahani, Sanket Jadia, Chetnaa & Pruthiraj Sahoo. Their works span mediums such as photography, installations, videos, ceramics and painting.
Our Fresh AF artists have traveled all over the world exhibiting their works at art fairs and have participated in various residencies both in and outside the country. We recently spoke to artists that completed the Dharti Arts Residency organised by the Serendipity Arts Foundation in 2019 such as Shazia Salam, Farah Mulla, Dharmendar Prasad and Khursheed Ahma. Speaking to artists about their creative process not only opens up a crucial conversation that can guide and help the future generation of artists that share or seek similar kinds of processes in their work.
Here's a brief introduction on the artists that we featured through 2019
Namrata Kumar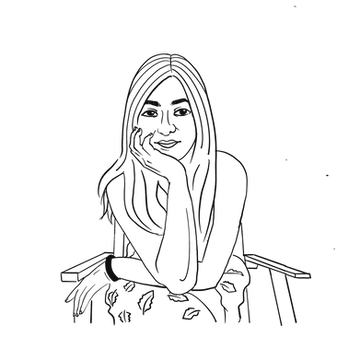 Namrata's colourful illustrations are a reflection of locations, places, and spirits. Her works are often inspired by her travels, and she paints women in vibrant colours that illustrate a playful feminine style. Namrata has a meticulous work process that she divides into her artistic practice – from deciding the subject of her work, moving onto the medium that she chooses to use. One can see the diversity of her selections through the silhouettes of her subjects each such as her series 'Women of Ceylon' that was exhibited at The India Story. Kumar's works are a mix of illustrated street style and points to her careful understanding of culture and women. Her paintings present you with a certain kind of authenticity, communicating to you through their body language and facial expressions of her subjects. Her series 'The Seascapes of Kutch' presents a muted colour palette and minimal compositions that contain very few elements to portray stillness. Her illustrations have been featured by popular magazines in the country and her work has been commissioned by fresh brands like Nicobar, Shop Cult and many more.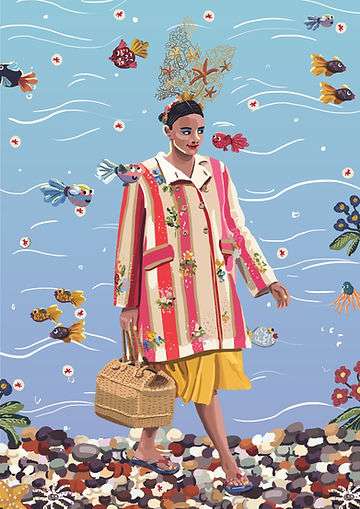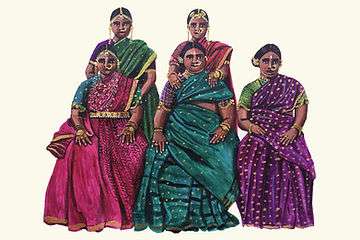 Sangita Maity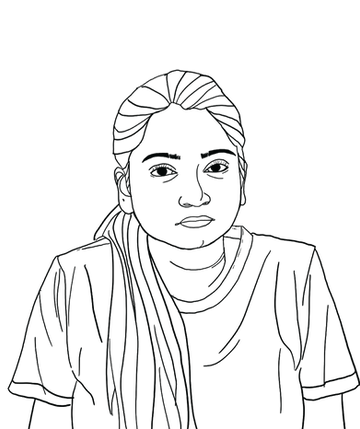 Photographs, photo-etchings and various other mediums combined with ample research are what characterises Sangita's works. She will be exhibiting her artwork at Shrine Empire Art Gallery's booth for this year's India Art Fair. Her recent projects are based on socio-cultural, geographical, political and environmental issues of the Barbil Iron Ore Mines area, one of India's largest iron ore mines located in Orissa. Interacting with the land and its inhabitants, Maity tries to understand the landscapes and its politics through research that has in turn helped her develop her art. Sangita has used screen-printing and soil mixed with iron ore to create a simulation of the landscape that has led to the close-accuracy in her work. Sangita currently lives and works in Kolkata, and previously graduated in Print Making from the Faculty of Visual Arts, Rabindra Bharati University in 2012 and pursued her M.F.A in Print Making from the same university.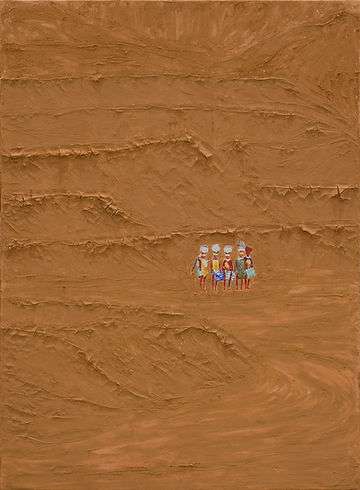 Indu Antony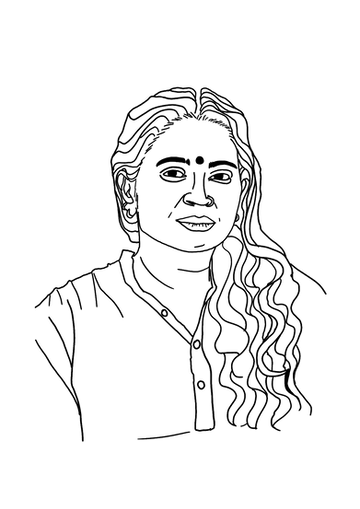 With over 26 group shows, several selected residencies and ample acclaim to her craft, Indu Antony have broken away from many conventions in terms of her choice of expression. Her works are the best examples of her candor. Working primarily with individuals that come from the fringes of society, Indu's works are reflective and significantly political. She uses her camera to tell stories that often go unheard. Her work spans many pertinent themes and dives deep into her projects spending years to capture the honest experiences of those she photographs.
Many of her works surround central themes of femininity with 'Hairbooth' in which she herself is the performer, she explores the concepts of non-binary gender with her work 'Bitch, Please!' and touches on more personal themes such as the framing of our unconscious mind with 'Vincent Uncle'. Her most ambitious work has remained 'Cecelia'ed', which began in 2019 with the support of the Public Art Grant given by the Foundation for Indian Contemporary Art (FICA). 'Cecilia'ed looks at disrupting normative notions of gender in public spaces by working with neighbourhoods that are marked 'unsafe' for women. The project has taken on multiple dimensions with safety workshops, research material, open bar meets, sonic cartography and even lithographic prints.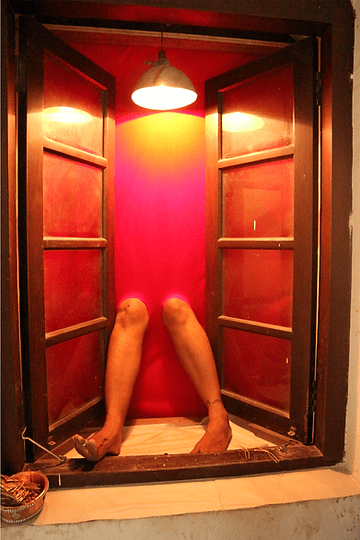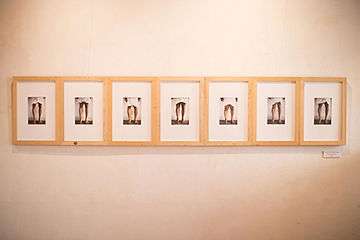 Diptej Vernekar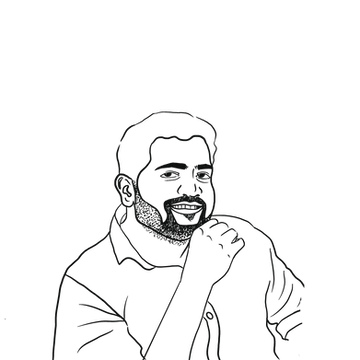 Diptej's work can best be described as visual poems, exploring how objects, spaces and nature that are constantly in flux become such an essential part of one's identity. With a sharp focus on how all these elements impact our memory formation, he stitches the fragments of memory by playing around with fleeting moments through myriad mediums such as sculpture, photography, paintings and installations. Vernekar completed his bachelor's degree from the Goa College of Art and his Master's degree from Sarojini Naidu School of Arts and Communication. Diptej spends a considerable amount of time working in Goa incorporating his knowledge of local technique and invention seamlessly into his artworks, a skill he learned while working as an automotive technician for popular art forms as a 14-year-old in Goa to finance his education. All his artistic efforts have led him to be featured in India' Forbes' 30 under 30 and was awarded the Kala Sakshi award by the Kala Sakshi Memorial Trust in New Delhi.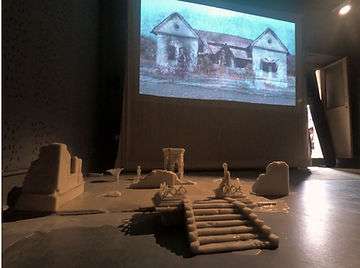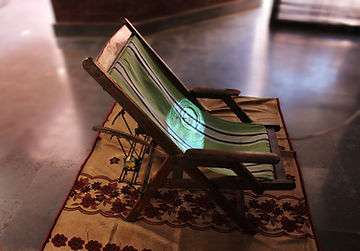 Bharat Dodiya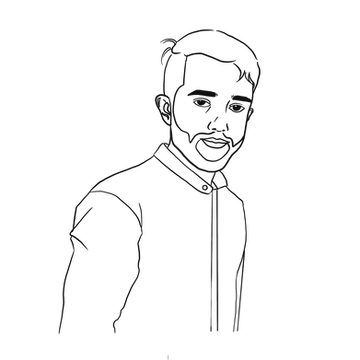 Bharat Dodiya was born into a family of farmers in Saurashtra, Gujrat. Currently working out of his studio space in Ahmedabad he attributes the uniqueness of his work to his personal journey that was brought about by the migration experienced on moving to the city. His artworks There is a distinctive narration in his artwork and his use of rice paper is a recognisable influence in his artistic practice. Dodiya has been the recipient of the Kanoria Fellowship and has completed his Bachelors in painting and a subsequent Masters in printmaking. Bharat has also received the Best Graphics Award in 2016 from the State Lalit Kala Lucknow, UP and has been part of various artist collectives in India. His work has also been acquired in the permanent collection of China Printmaking Museum, Shenzhen China, 2016.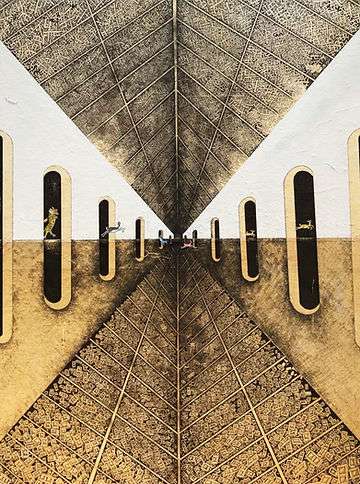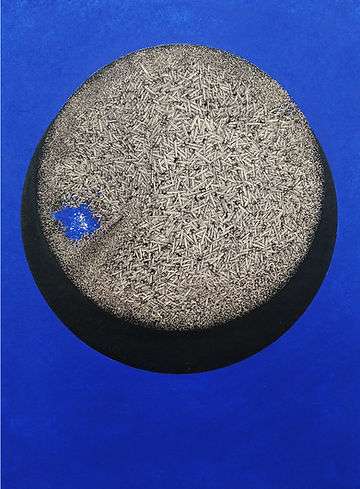 Swastik Pal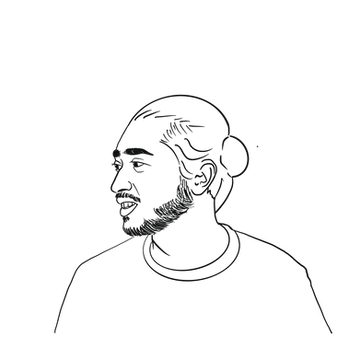 2019 saw many natural disasters that were caused by climate change. These disasters have been estimated to have occurred every week around the globe. Swastik Pal's celebrated series 'The Tide Country' presents an extensive collection of photographs from West Bengal that documents the effects of global warming and the resulting rise of water levels that have several parts of the island affecting the surrounding families. By documenting the changing surroundings of its inhabitants, Pal has provided a geo-anthropological visual account of the changing tidal ecosystem. His works span the very urgent themes of displacement, resilience and endurance of the islanders. Swastik Pal completed his post-graduation in Film Studies from Jadavpur University and received a full scholarship to pursue a Diploma in Photojournalism at the Asian Centre for Journalism at the Ateneo de Manila University in the Philippines.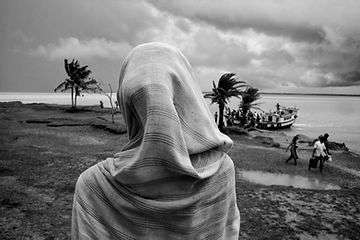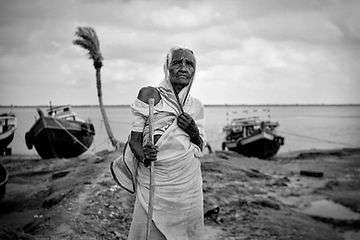 Pruthiraj Sahoo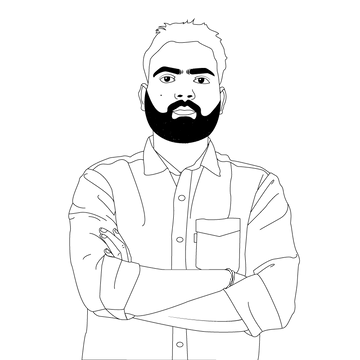 Pruthiraj Sahoo hails from a village in Orissa, having spent most of his childhood collecting and hoarding up things from around him. It is this intrinsic interest in found objects that has led him to visualize and subsequently realize them into fascinating works of art. His practice is informed by the revelations he has upon interacting and playing with form, choosing cement and metal dust as his preferred medium. His artworks take the shape of delicate shells that fuses the naturalism of landscape with modernity. He is hugely influenced by artists such as Marcel Duchamp and Roger Fry. Sahoo also has an affinity towards experimenting with new textures and materials and he loves to travel to places that challenge his perspectives.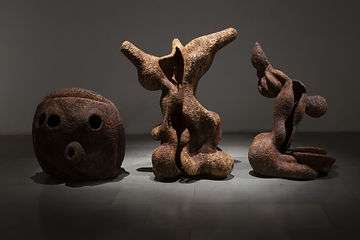 We're fortunate to have such a diverse set of artists that we got to feature through this year for you to see. Each of our artists presents an extensive body of work that spans several mediums each communicating themes that best reflect their artistic disposition. These artist's work has recognisable themes that remain so pertinent to discussion from the visual accounts of the changing ecosystems in West Bengal that was poignantly captured by Swastik Pal, to bringing lost narratives of the communities that live in the fringes of exploitation through Sangita Maity's work. Art is not bound to the rendering of a single idea but when you collectively present myriad views they can be enjoyed through the mediums that these artists chose to work with, which is why Fresh AF hopes to bring these disparate voices together into one place for you to enjoy. As Indu Anthony breaks ideas of gender binaries through her projects, her work allows us to view an alternate reality to the one we have readily accepted, Namrata Kumar paints the beauty and vibrancy that she sees around her, giving us a moment to reflect on the diversity of regional identity. With renowned publications recognising the talent in our artists, we see Diptej Vernekar being a force to reckon with as he featured in Forbes 30 under 30 gaining national recognition. We realise that these chances are limited and have decided to lend our hand in helping artists gain visibility.
As young and creative artists grow in numbers in the country, this can be a space where artists can be found as an outlet to reach wider audiences. By facilitating discussions on the creative processes, the inspirations, and works of these artists we hope to give artists a platform to speak about their work without hesitation and help build and nurture one another.
As we situate ourselves at the beginning of a new decade, Fresh AF wants to be a fresh voice for the voices of artists to showcase and put forth all the talent that we discover.
If you want to submit your artworks to us or know artists that are seeking a platform for their work, all you have to do is visit our website, and tell us what inspires you, what drives you and we'll make sure that your passion for the arts is spread far and wide.
All images courtesy of the artists themselves.