Whether by collaborating with renowned fashion houses, by selling bespoke wearable art at boutiques, or by creating their own independent fashion labels, here is a look at 5 artists, from Damien Hirst to Sonia Delaunay, who have joint forces with the world of fashion.
Scooter LaForge
Scooter LaForge is a New York-based artist whose painting style is influenced by both Pop Art and Abstract Expressionism. Fluffy animals, iconic cartoon characters and queer imagery – these are the motifs that make up his work, which has been exhibited in galleries worldwide including in New York, Vienna, and Sweden. In 2006, the renowned stylist Patricia Fields commissioned LaForge to paint on hats, dresses and coats for her East Village boutique, beginning a fruitful collaboration between the two that continues to this day (although now, her store exists only online). LaForge's painted fashions have been worn by the likes of Madonna and Beyoncé. For him, creating wearable art pieces is his way of becoming part of art history. "I consider the garments to be fine art and often get asked by curators to place them in shows."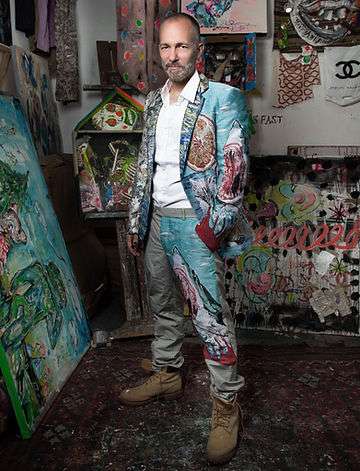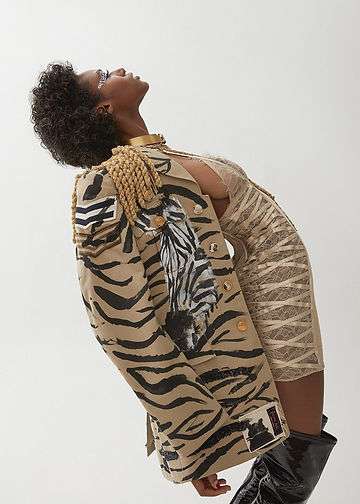 Sonia Delaunay
Sonia Delaunay (1885-1979) was a multi-disciplinary abstract artist based in Paris, and the first living female artist to have a retrospective exhibition at the Louvre in 1964. Delaunay developed an abstract style of painting called 'Simultanism', an offshoot of Cubism in which she dispensed with form and aimed to create rhythm, motion and depth through overlapping patches of vibrant colours. Her philosophies of colour study extended beyond painting to include other outlets such as textiles and fashion. In 1919, she set up Casa Sonia, an interiors and fashion boutique, and for more than forty years, she designed and produced textiles that were commercially successful and enormously influential. According to Delaunay, colour was "the skin of the world," and through no other medium could she prove this idea better than textiles.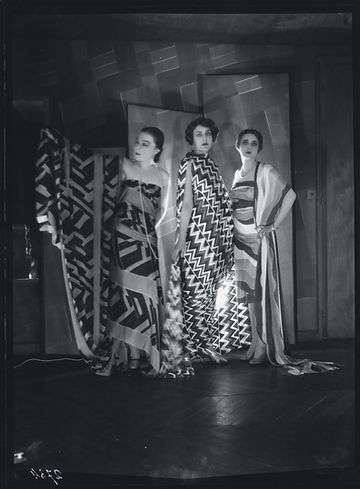 Sterling Ruby
Sterling Ruby is a contemporary American artist based in Los Angeles. He works in a variety of media, including ceramic, painting, collage, urethane sculpture, and video. His works, which are heavily influenced by the punk movement, gang graffiti, and urban vandalism, have been featured in esteemed museums including at the MoMA, New York, Centre Pompidou, Paris, and Tate, London. Ruby has always been interested in designing clothes and in 2014, he collaborated with fashion designer Raf Simons to co-design the Autumn/Winter collection for Simons' label. "For years I have been privately exploring garments as a medium, as something that impacts the way one can think, feel, and move." Just last month, the artist also announced that he will be launching his own ready-to-wear collection, entitled S.R. STUDIO. LA. CA. The collection which is set to debut in June will be an evolution of his artwork, which often includes fabric elements, from quilts and bleach-sprayed fabrics to soft sculpture.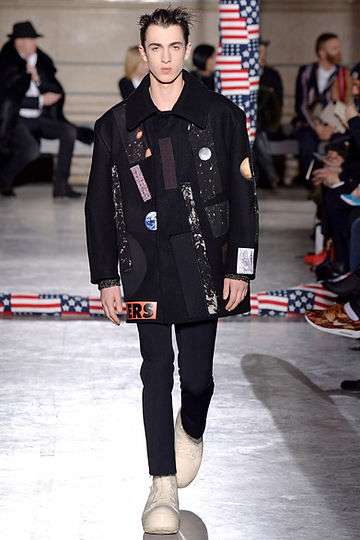 Yayoi Kusama
Japanese contemporary artist Yayoi Kusama is no stranger to fashion. Back in the 1960s when she was living in New York and was an influential part of the post-war avant-garde art scene, Kusama had set up her own clothing line called the Yayoi Kusama Fashion Company. Her clothes ranged from more conservative styles that were popular in department stores, to "radical vanguard items" that she "poured her energy into" but did not sell so well (some of which featured strategically-placed cut-outs to expose the wearer's breasts or buttocks!) Although she discontinued her label after moving back to Japan, Kusama still designs her own clothes, using symbols from her paintings on bespoke fabric. In 2012, she even collaborated with luxury fashion brand Louis Vuitton for their summer collection, lending her signature polka dot style to an entire range of clothing and accessories.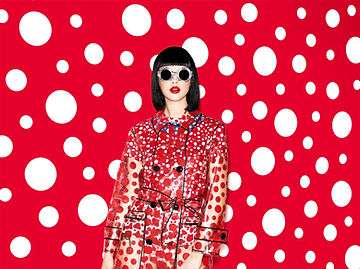 Damien Hirst – Alexander McQueen and Levis
Since emerging onto the international art scene in the late 1980s, Damien Hirst has used a varied practice of installation, sculpture, painting and drawing to explore the complex relationship between art and beauty, religion and science, and life and death. In 2008, the artist collaborated with clothing label Levis to co-design a unique collection of jeans and t-shirts revolving around three key themes of his work – the skull, spots, and tropical butterflies. "I love the idea of art you can wear", Hirst said. The iconic British artist's interest in fashion design did not end there; in 2013 he also collaborated with fashion house Alexander McQueen, designing a series of 30 limited edition scarfs that play on the shared aesthetic between McQueen and him. The scarves, which feature McQueen's signature skull motif are each adapted from Hirst's 'Entomology' series, including symmetrical designs and strong references to the natural world.