Jean Giraud's Influence on Science Fiction Films
Gir, Giraud, and Moebius – the three different names represent the multiple personas of an artist who caused an upheaval in the Bande Dessinèes (BD) tradition of comic illustration. Even before his collaboration with Chilean director Alejandro Jodorowsky in the project 'Dune' based on Frank Herbert's sci-fi novel, Giraud was established in Europe as one of the most celebrated comic artists of his time. With the reintroduction of 'Dune' in the current cinematic conversation with Denis Villeneauve's 2021 version, one can't help but look back at Giraud's connection with cinema throughout his formative years, and his contribution to the sci-fi genre as a whole.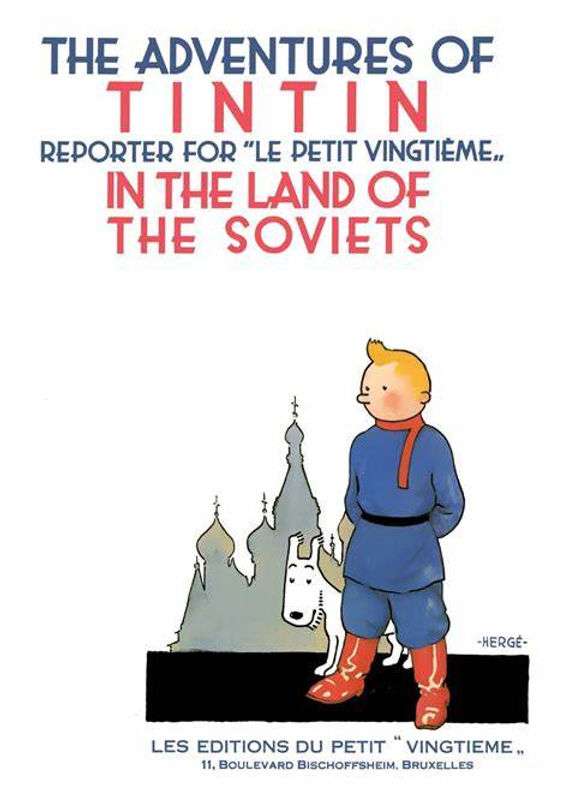 The Bande Dessinèes or the popular Franco-Belgian comic strip had been through quite a fluctuating history, in sync with the political and social conditions of France since the 19th century. When Giraud was growing up in the post-war French suburbs, the conservative tilt of Belgian comics such as 'Tintin' and 'Spirou' was all encompassing. While immensely popular on a global scale and technically innovative, these comic magazines represented the political and social fibre of post-war Reconstructionist France where moralistic and Leftist desires to eradicate free capitalist influence was characterised by the introduction of strict censor laws. Giraud grew up on these illustrations, practised as an apprentice in the same language and eventually rejected them in the future.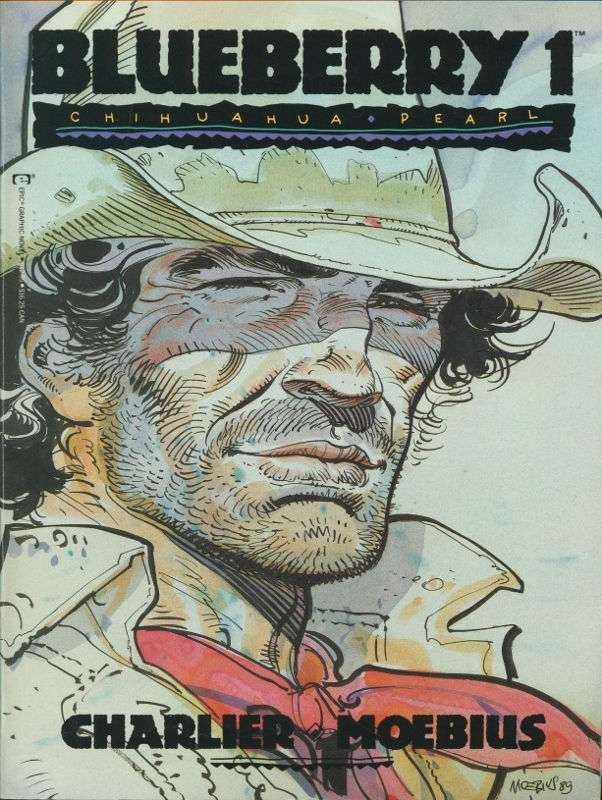 When Giraud was studying as an art student in Paris in the 1950s, the French New Wave became a beacon of change as it broke from, and subverted, the traditional language of film making. The gritty realism coupled with experimental cinematography had a lasting impression on Giraud who eventually would adapt its essence in his work. Yet what directly inspired his narratives and visual vocabulary was, ironically, a traditional form of expression – the American western genre of film that he found solace in since he was a boy. A trip to Mexico during his student days exalted his fascination with the vast emptiness of desert landscapes in which his imagination allowed characters to be engulfed by the environs yet simultaneously feed off of its primal, untamed power –We see this fascination come to life in the 'Dune' storyboard as well.
His comic series 'Blueberry' published in the magazine 'Pilote' was a revelation, with its protagonist modelled after the actor Jean Paul Belmondo. Lieutenant Mike Blueberry – unshaven and with a broken nose – was an American Civil War period character who was neither a traditional hero nor an antithesis of it, but a nonconformist to his core. Begun with a comparatively traditional linear style, Giraud soon developed his own stylistic identity through contrasts of textured and hatched surfaces with clean swaths of colour.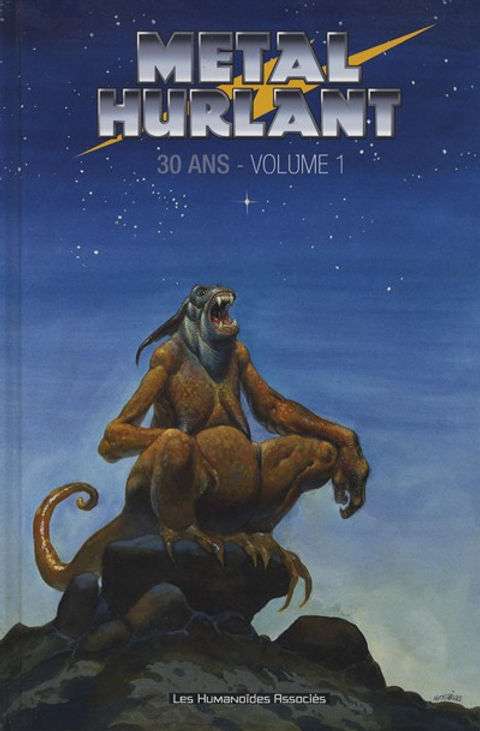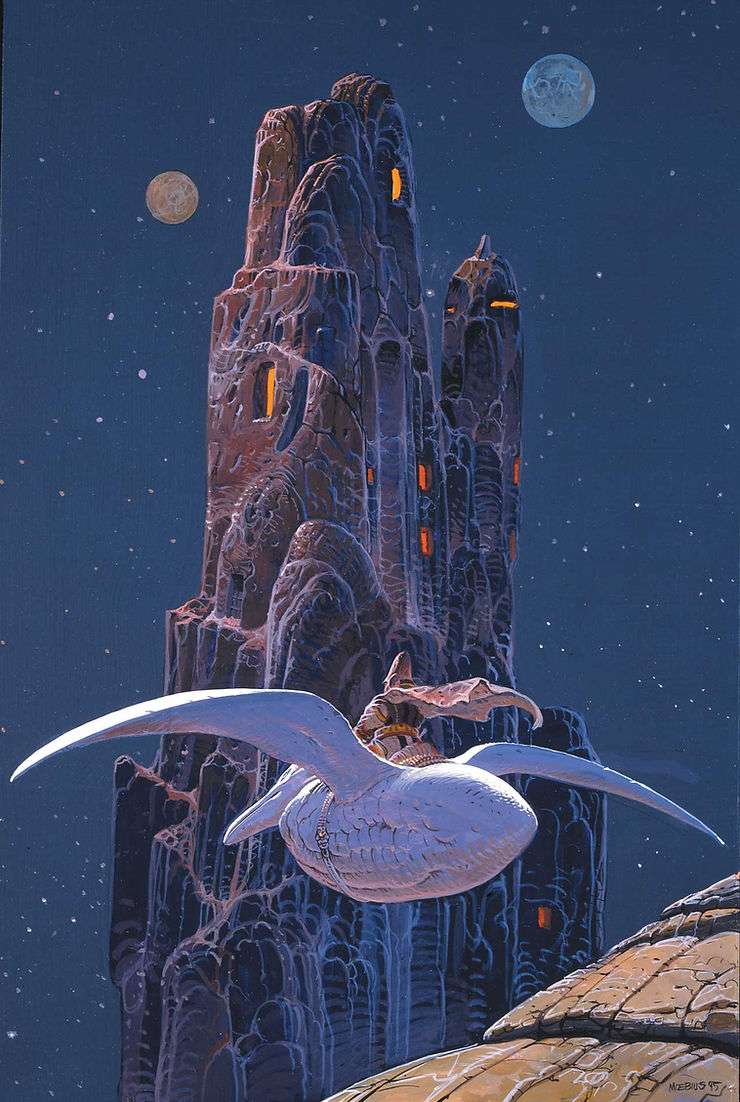 During 'Blueberry', Giraud was already breaking off the constraints of earthly imagery and leaping into fantastical and magical possibilities. He adopted the pseudonym Moebius, an alter ego as if to serve his spiritual and artistic desires through transgressive narratives. To realise such ideas, Giraud, accompanied by other artists associated with 'Pilote' such as Phillippe Druillot, broke off to create his own independent magazine – 'Metal Hurlant' (trans: Screaming Metal). This magazine devoted itself to adult science-fictional narratives and was pivotal in revolutionizing the small comic book industry all over the world. Giraud, signing as Moebius for the science fiction narratives, began publishing 'Arzach', a wordless series, from the very first 1975 issue of the magazine. A purely experimental take on the form of comics, Moebius eradicated speech balloons, drew directly with colour, and explored the darker sexually charged depths of his subconscious. Yet what is dominant in the entire series is the realism of space, motion, and expression without losing an ounce of its dream-like quality.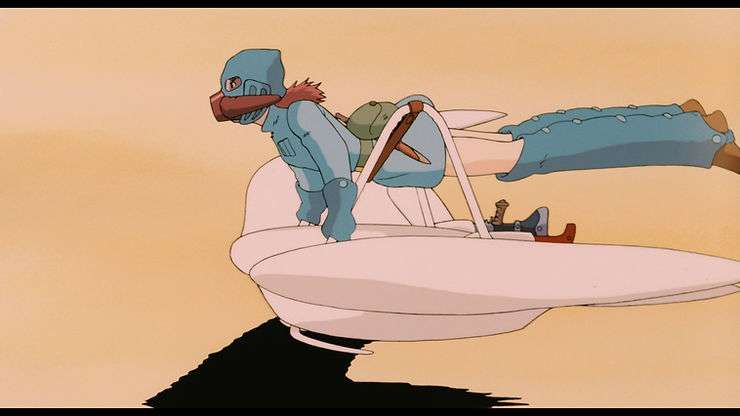 So far reaching was its influence that the celebrated Japanese animation director Hayao Miyazaki took inspiration from its spatial sense and design while his directorial debut 'Nausicaa of the Valley of the Wind'* was under production. The cinematic quality of 'Arzach' could be seen as a parallel to the storyboarding process for Jodorowsky's 'Dune'.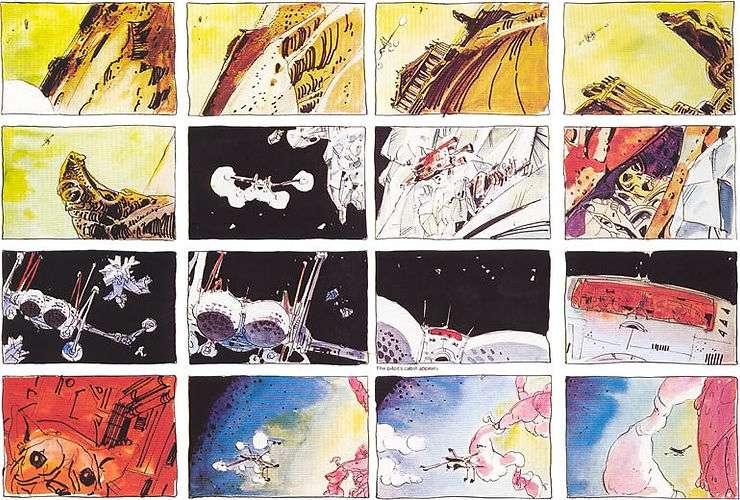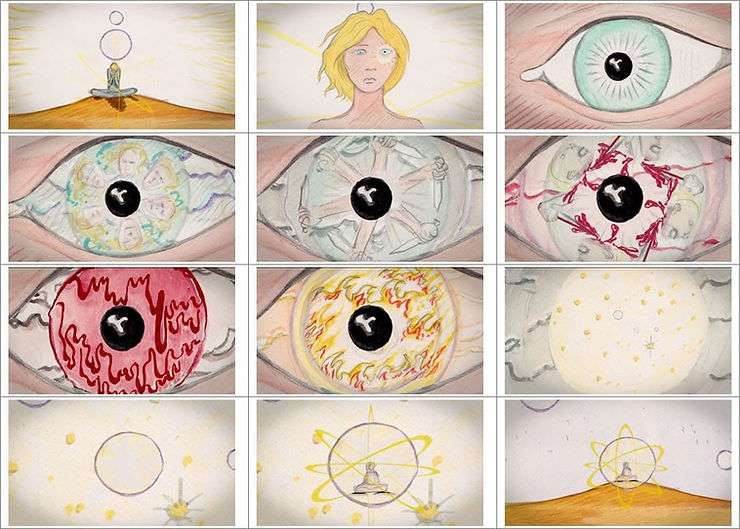 The success of 'Blueberry' led the eccentric art house director Alejandro Jodorowsky to Moebius, who wished not just to adapt the said novel into film, but to create a vision similar to a psychedelic-philosophical experience. According to him Frank Herbert's novel is almost a 'Proustian' science-fiction, purely literary in its structure. Thus the optical re-imagination warranted a direct and graphical layout following the structure of the script. Currently most science-fiction film makers begin production in this way, but Jodorowsky's storyboarding with Moebius and the emphasis on graphical visualisation created precedence for this practice.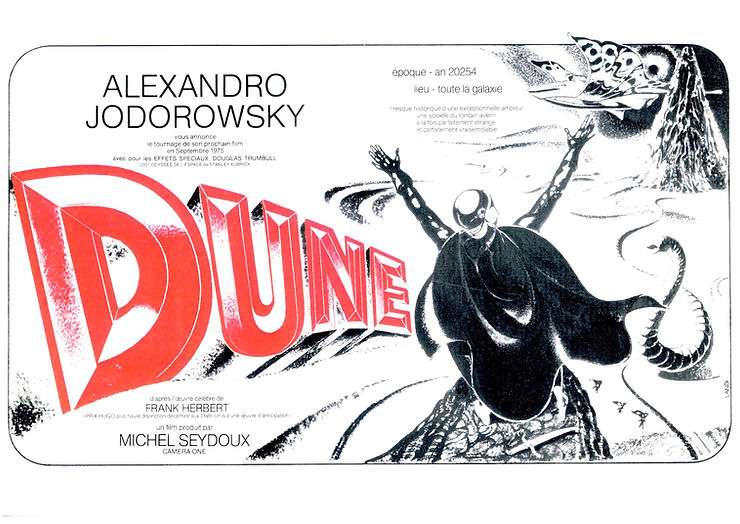 Beginning with an extreme long shot of the Imperium galaxy unfolding itself, the storyboards venture on to explore images that are a culmination of the quintessential Moebius elements – the starkness of blue skies against the desert landscape, the dynamism of spatial arrangements, and the fantastical yet realistic figuration. Apart from Moebius two more artists worked on the set and concept design for the film namely Chris Foss and H.R. Giger, both of whom contributed greatly in the world building process. Despite being cut short before shooting could begin, this 'Dune' project was the first filmographic collaboration in Giraud's experience, and was eventually followed by a number of collaborations in the capacity of art and/or costume designer for other films including Hollywood productions.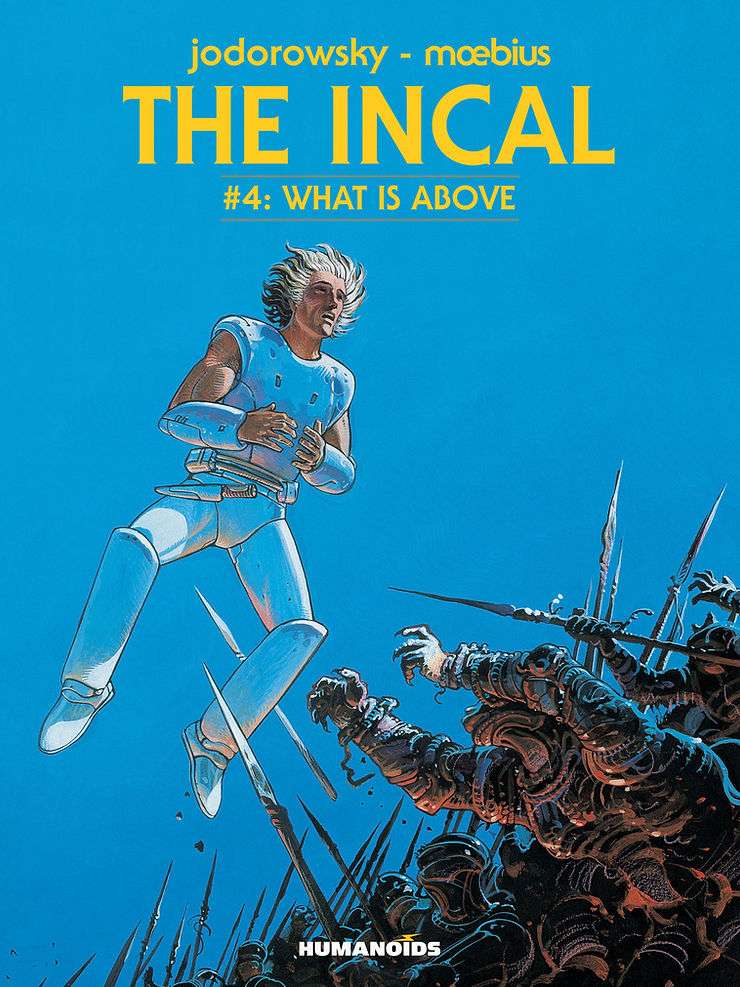 Jodorowsky continued to collaborate with Giraud after the 'Dune' project ended, but this time it was for a graphic novel series 'The Incal'* published in 'Metal Hurlant'. Following the narrative of detective John Difool, it explores the realm of "Jodoverse" or Jodorowsky's universe of spiritual sci-fi narratives. 'The Incal' represents the exploration of an introspective theme that was left unrealised in the 'Dune' project. It centres on a spiritual journey of the protagonist while seeking to reflect much of the class conflict, consumption of vacuous technologies, gender politics, and corrupt political systems existing in reality, but on a cosmic scale. Despite the graveness of the theme, Moebius's work at this stage drew on a wider range of colours for its palette, inspired in part from De Stijl, and presented a richer and more superfluous beauty than his previous works.
Jean 'Moebius' Giraud continued to work on his earlier western themes and reprised styles he had already explored under his different names until his death in 2012. The sheer versatility and technical superiority of his draftsmanship enabled him to execute styles as far ranging as Marvel Comics projects and Jodorowsky's cosmic spiritual sagas. The connection with film and artistic movements persisted since his formative years and matured through his career, with a breakthrough in the failed 'Dune' project.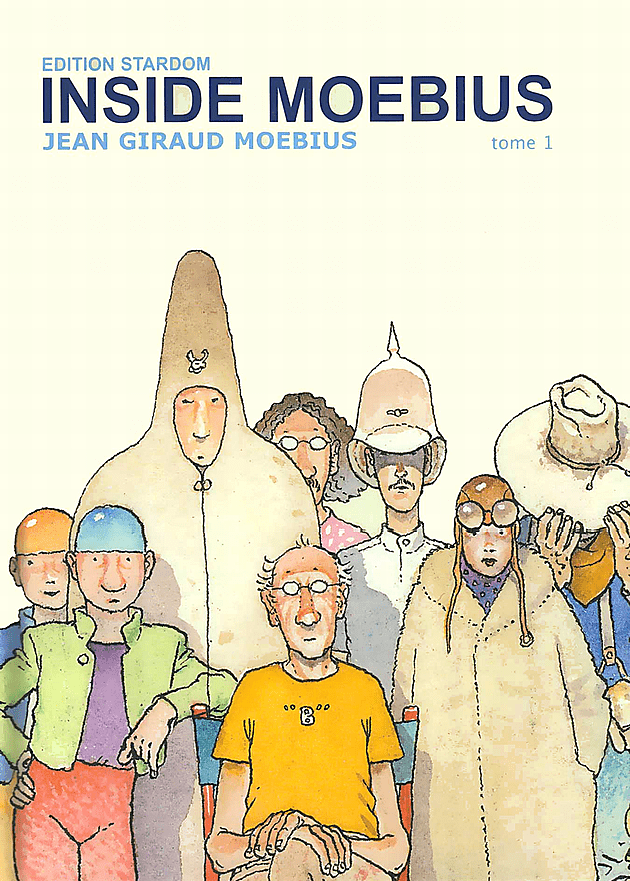 The specific storyboard and concept art for the film, and Moebius' later works, left a lasting impact in the sci-fi genre of both cinema and illustration. The Hollywood film industry, apprehensive of granting Jodorowsky the chance to materialise the project, picked apart their concept art and visualizations and dissipated them amongst a number of future sci-fi films such as Star Wars, Blade Runner, Tron, etc. Perhaps this failure has shaped how science fiction films have been conceptualised since, setting a path ultimately for the 2021 'Dune'. Do you think the new 'Dune' movie retains any semblance to the original visualizations of Jodorowsky and Moebius?