Are you barraged with worries surrounding the uncertainty ahead of us? Is the bane of the pandemic pulling you down? We've summed up our favourite Netflix Art Films here which you can binge-watch to perk up your mood. Perhaps this is also a good time to reconnect with your habit of reading. Now is the time to turn to books and get as much inspiration as possible. As we know books have the immense power to broaden your horizon and enrich your mind by conjuring up worlds that throb with possibilities.
We have curated some of the most fascinating reads that are sure to elicit some degree of intrigue from you. Below are our top picks of what to read while under lockdown.
'Figur I, Figure II' by Andrzej Steinback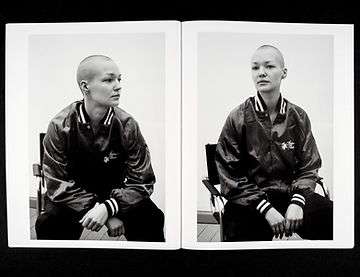 The book is about two women, Figure I and Figure II who are photographed against neutral backgrounds in a way that their poses and sartorial choices make it difficult to affix a role or identity to them. The artist deliberately leaves it to be ambiguous in order to resist watertight distinctions and stereotypes. His black and white portrait series uses the language of fashion through gestures, to upend what is deemed as normal and our notions of social norms.
You can order the book at http://spectorbooks.com/figur-i-figur-ii
'Goodbye to 10th Street: A Novel' by Irving Sandler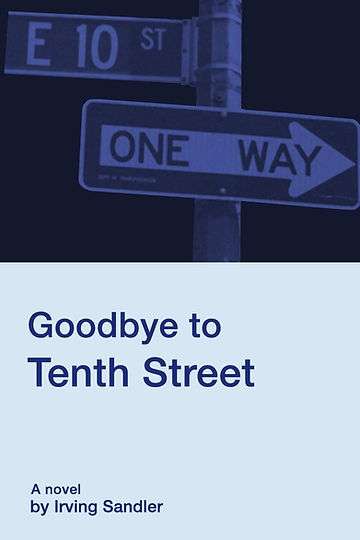 It's a roman a clef about the Abstract Expressionist scene that thrived in downtown New York from the late '50s to the early '60s. Having lived through the time, gaining experiences that are as tactile, the author imbues the narrative with conversations, rumours, and gossips that are too real to pass off as factual history. The book has a certain frankness to it which makes the stories even more palpable.
Preview at
Goodbye to 10th Street: A Novel
'Carolee Schneemann: Kinetic Painting' edited by Sabine Breitwieser (Museum der Moderne Salzburg/ Prestel)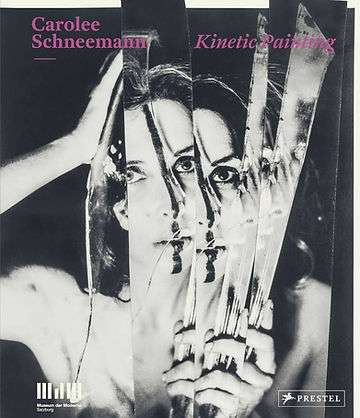 Carolee Schneemann's museum retrospective at MoMA PS1 is an illustrated monograph that sheds light on her six-decade long career comprising her counter-discursive work. Co-opting her body into her artworks, Schneemann emerged as one of the pioneers of the feminist art movement of the 1970s. She was a woman of multiple traits who dabbled in paintings, performances, assemblages, experimental films, and video installations. While looking at her wide-ranging oeuvre, the book provides the artist's own commentary and addresses the radicality that she channelized in her art, insisting the personal to be political.
Preview at Carolee Schneemann Kinetic Painting
'Gary Indiana: Vile Days: The Village Voice Art Columns 1985-1988' by Gary Indiana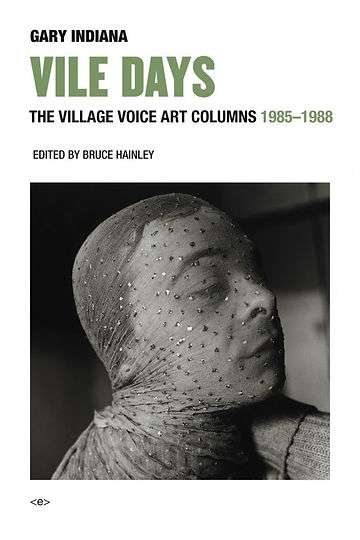 A novelist and playwright, Gary Indiana had a short stint as a senior art critic in The Village Voice in the mid-1980s. The book is a compilation of his collected columns of art criticism during his time at the magazine, documenting the pulse of the contemporary New York art scene. A time rife with the concussion of the AIDS epidemic and other things such as the art market and Reaganism, Indiana's observations takes the form of the heated ramblings of Baudelaire's flaneur figure.
Preview at
Gary Indiana: Vile Days: The Village Voice Art Columns 1985-1988
'South of Pico: African American Artists in Los Angeles in the 1960s and 1970s' by Kellie Jones (Duke University Press)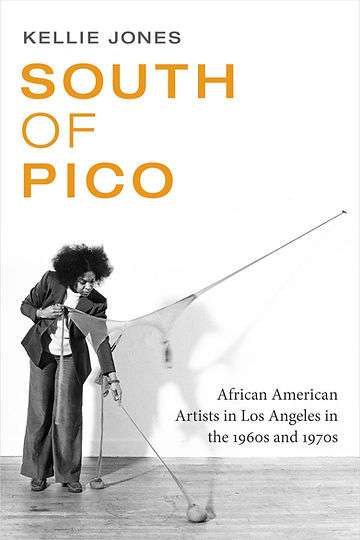 Kellie Jones reclaims history from the stranglehold of white guys by exploring the art scene facilitated by the artists in Los Angeles's black communities in the 1960s and 1970s. The author dissects the rampant racism that permeated contemporary society and focuses on the African American identity crisis that stemmed from their dislocation due to migration and restriction on mobility. The book delves into the narratives of black Angeleno artists, past and present, such as Senga Nengudi, Noah Purifoy, David Hammons, Betye Saar, Houston Conwill and many others.
Preview at
South of Pico: African American Artists in Los Angeles in the 1960s and 1970s
Books are a portal leading to diverse realities that become a glimmer of hope when stifled by angsty times. But those who are not in a mood to pick up a book, you can head to our website and check out the Quarantine Art Guide to explore tons of interesting things curated by us including online exhibitions, virtual tours and podcasts!