If you followed our previous newsletter we told you about the unprecedented shutting down of museums and art fairs all over the world. The cancellation of Art Basel, Hong Kong began the domino effect of fairs and shows around the world closing their doors due to the outbreak of COVID-19 commonly known as Coronavirus. Our Instagram posts showed you the power of art as a form of protest and dissent, but instead of dwelling on the fairs that didn't happen, we decided to recap the fair that went off successfully in none other than in the capital of the country, New Delhi.
The India Art Fair
Initiated in 2008, the India Art Fair celebrates South Asian modern and contemporary art. It has retained its exciting schedule and list of events, and has grown to encourage art institutions, artists and organisations such as cultural embassies and trusts to put up shows exhibiting their body of work simultaneously. With numerous artists showcasing prominent social, political and environmental topics through their work, renowned galleries from around India curate their booths to express the gallery's own growing style of artists and artworks.The fair adds some spunk with international galleries punctuating its venue with their larger than life artworks, sculptors and installations.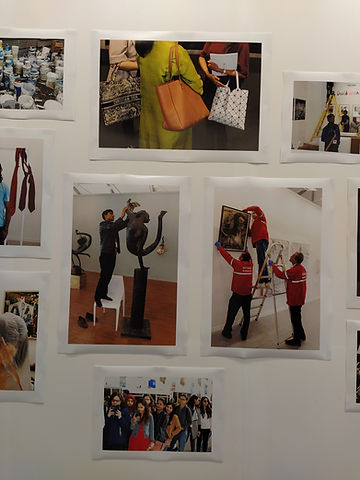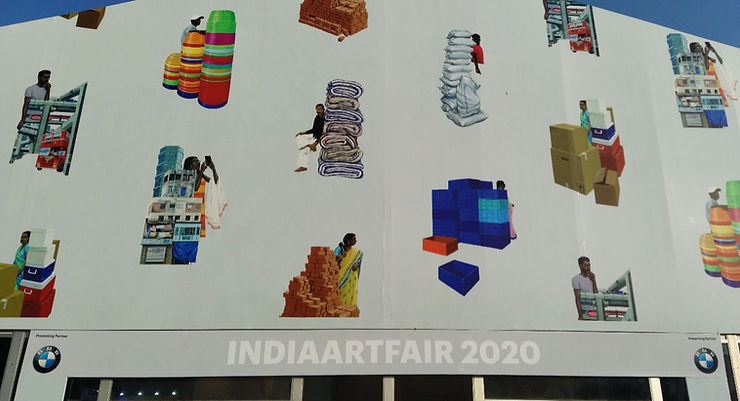 The India Art Fair boasts a loyal follower count with fair-goers revisiting the fair every year. Apart from the obvious array of galleries touting their favorite represented artists, the fair does one important thing, as suggested by Jagdip Jagpal, "The fair has showcased five hundred artists, each addressing a range of social, political and ecological topics in their individual ways and opening dialogues and perspectives of those visiting from across India and the wider globe". The IAF throws you into the artistic vein of the nation presenting a wide range of narratives and how they are being captured by the talented pool of artists. These artists have gone on to represent the country in exhibitions and shows all over the globe putting India on the map of talent to be recognised and appreciated.
We're telling you our favorite things at IAF 2020 –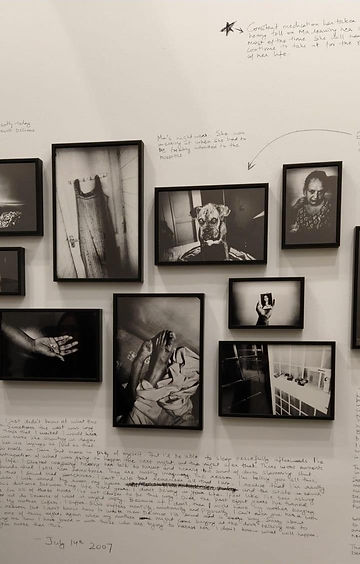 GALLERIES! GALLERIES! AND MORE GALLERIES!
If you're wondering why we're screaming, it's because we felt like a child in a candy store! Walking into the fair is as enjoyable every new year as it is during the previous. The galleries never hold back in selecting and exhibiting the artists they represent. The booths are filled with larger than life installations, photographs, prints, sculptures, and many more.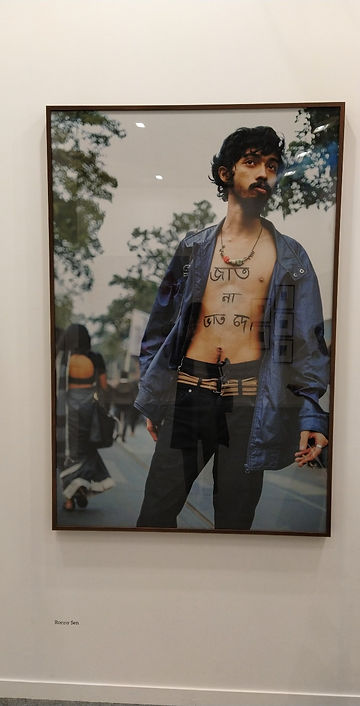 We do realise it is near impossible to list down every single gallery that was exhibiting at the fair, so we're giving you the low down on our favorites.
The India Art Fair extended its fair grounds to a number of international galleries that showcased Art Fervour's many favorites such as David Zwirner, Aicon Art, 1×1 Art Gallery and Grosvenor Gallery. With international galleries showcasing art from their own local artists and communities, fair goers interacted with the art from Gallery Tableau from Seoul, Marc Straus, PSM, and Saskia Fernando Gallery from Sri Lanka.
While the India Art Fair focuses on art, its parameters move beyond the expected artists to feature collectives with specific practices from South Asia such as Britto Arts Trust (Dhaka), Delhi Crafts Council (Delhi), Metta Contemporary (Navi Mumbai) and the Nepal Picture Library (Kathmandu).

We loved the Nepal Picture library's booth at the fair that was dedicated to bringing to life 'The Public Life of Women', showcasing real narratives from Nepal by allowing us to peer at archived memories and lives of women that pushed the boundaries of believed domesticity. The Nepal Picture Library believes that the visibility of women's lives will eventually lead to their liberation through memory and conversation, and we couldn't agree more. The pictures were beautifully placed through their booth that allowed you to be both the observer, yet moved leaving you empathetic to lives other than our own.
Special mention goes to first time participant Gallery White from Vadodara along with Kalakriti Art Gallery from Hyderabad, and representing Chennai was Art Houz.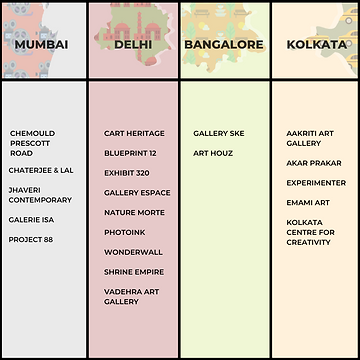 IAF Parallel Don't want to spend your day at the fair? No problem, spend it outside instead.
IAF Parallel was planned to make sure that the party didn't stop, wherever you walked in. Designed to create parallel events that opened simultaneously during the fair, we felt like they needed special mention for the ingenious conception, curation and selection of venues.
If you follow our current exhibitions page on our website, we listed our top 10 alternate events to visit at the India Art Fair Parallel Program, but since we're still getting over our IAF fever, we'll list down some more
'Imprint, After', Pulp Society
Pulp Society opened its gate with it's first group exhibition titled 'Imprint, After'. Pulp Society is an art gallery and workshop space that has set out to define itself by reclaiming printmaking from the peripheries and exploring its potential alongside experimental works on paper. Sitara Chowfla curated the show that included a wonderful flower meal by Elena Perira that we absolutely loved. Other artists that were exhibited during the show that goes on till the 28th of February saw Rajayshri Goody, Chetnaa and Bhasha Chakrabarti.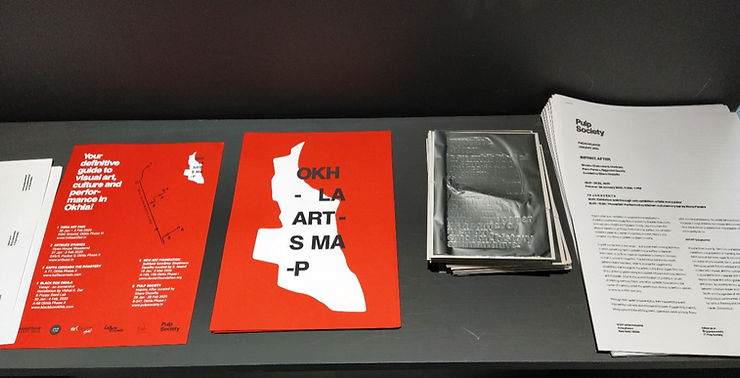 'India Unfiltered : Tik Tok and the Emerging face of Indian Visual Culture', Space 10, Akshat Nauriyal and Marc Lee
The frivolity of Tik Tok was challenged as new media artist Akshat Nauriyal of St+art India and Marc Lee collaborated with Space 10 to bring to light the emerging platform that has, on deeper inspection, come to represent the visual culture of young India. Space 10 was transformed into a space that immersed you with high projected screens of Tik Tok inviting you to recognise its larger than life impact on users today. India Unfiltered did exactly what it intended by bringing you the influence of digital accessibility and made you reflect on the consequences a social media platform has on the minds of the public – of those that use Tik Tok and those that refrain from its usage.
The discussion touched on many points that explore users preferences towards the platform and the trajectory of its popularity, explaining how the culmination of Tik Tok has brought to light recognisable patterns of expression and community.
'Materology 2.0', Stir World
Stir world was founded on the principles of innovation in the fields of design, architecture and interactive art in India. The gallery hopes to promote, propagate and foster this vision through its space and design driven journal titled mondo*arc India. As we walked into Stir World, the venue was an amusement park of beauty, with its carefully pebbled walkways, punctuated pool, low hanging neon lights, lines of delicious food amazed us at every step. Each corner was a mix of carefully curated spatial design, entertainment, art installations and bright lights.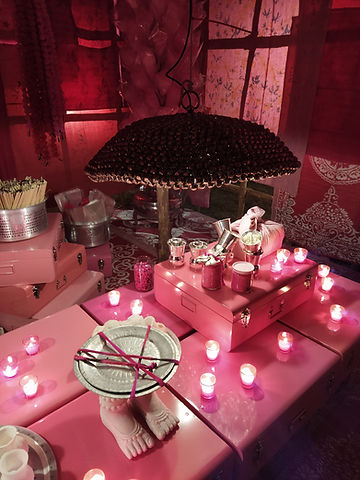 As the name suggests, the show made us relook at the nature of material that is familiar to us while incorporating modern designs and sustainable methods and procedures to create installations, booths and immersive spaces that invite you to relive with nostalgia a time when material only had utilitarian requirements.
We thoroughly enjoyed Materology hosted at Stir World, curated by Amit Gupta and Pramiti Madhavji. If you didn't catch the show, you shouldn't forget to check them out as they host numerous events with artists, musicians, architects and designers alike.
'নীল. Nil. Nargis. Blue. Bring in the Tide With Your Moon' by Raisa Kabir
A performance that made you wonder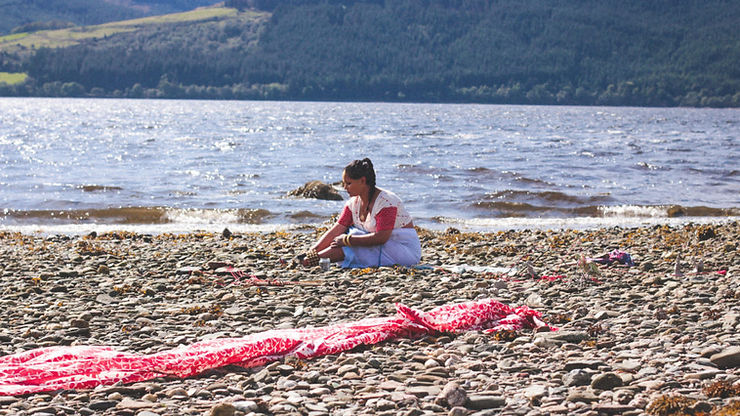 Nustled strategically between the different sections of the fair Raisa Kabir was one of the artists that performed 'নীল. Nil. Nargis. Blue. Bring in the Tide With Your Moon', a durational performance that saw her dye linen and jute in natural indigo, a colour that is native to India.
The aim of the performances seemed to be a relief from the 20,000+ steps taken at the fair, if one wanted to catch all that they could. The performance art was visited by people of all ages, and saw many young fair go-ers participate with much excitement. All tying together the notions that art remains inclusionary in its reception. We met with Raisa during her performance, we loved her openness to engage with viewers, explaining the references to historical connections between India and Scotland, a place where the artist currently lives.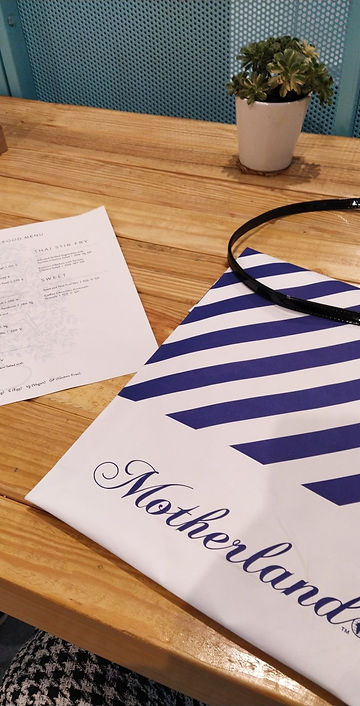 Coffee in hand, magazine to read, zines to make and books to buy!
Walking around the fair builds up quite an appetite – for more art, and some food.
The Bookstore & Cafe, a new addition to the fair, was where we spent most of our time resting our feet.
Organic and locally supplied beauty and lifestyle products like Pahadi local, ethnographic and culturally visual Motherland magazine were amongst many other publications and lifestyle brands that were present. With Foodhall providing us with some delicious spreads of cheese, this section was quite the favorite.
Besides Zines, artworks, art supplies and, chocolates, the bookshop housed The Learning Space that hosted daily programs packed with screenings, signings that were aimed at educating and opening conversations about contemporary and South Asian modern art in a way that was fun and engaging.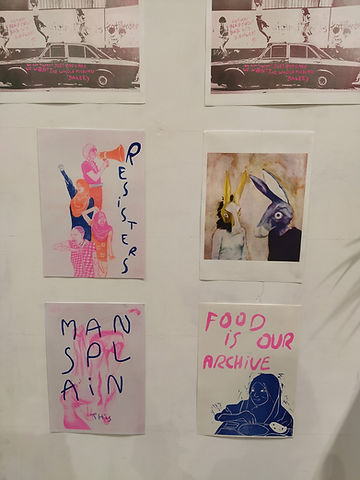 Special mention to Bombay Duck Designs and Bombay Underground Zines for their tongue in cheek zines, modern take on popular Indian culture and designs and the overall enthusiasm they brought to the fair.
It would be unfair to situate the India Art Fair as an event that is limited only to the interest of art lovers. There are many alternate brands that visit the fair every year with pop-ups of numerous kinds that will peak your interest such as Motherland, Pahadi Local, Verve, Platform Magazine, CMYK Books and Delhi's own favorite brand of coffee roasters – Blue Tokai Coffee Roasters crowding the Bookshop and Cafe section of the fair.
We love an art fair filled with some food!
IAF saw as many people walking through the booths as they did sitting down munching on some treats. If you tried to walk inside the fair's tents with a coffee cup and croissant in your hand, you were met with the obvious look of disdain, having to walk a few steps away to throw your delicious cuppa joe into the bin. Later only to realise that there are other booths that ensure you're getting your daily fix of coffee – several times over. (Thanks Elma and L'Opera, you saved us!)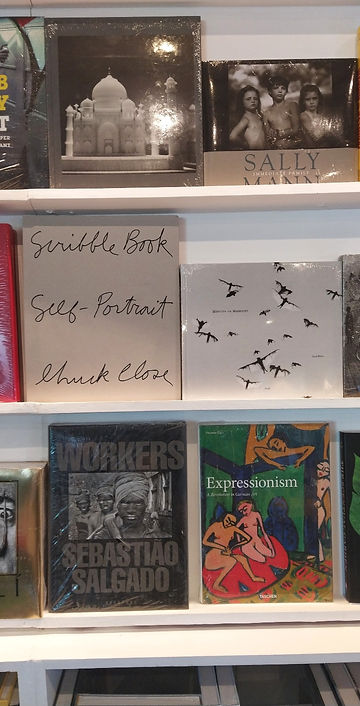 For all those venturing into the grounds with their toddlers and co, food was a necessity at the grounds, because there is nothing worse than a hangry fellow fair go-er.
The fair had a designated bar sponsored by Bira beers with their sweet, nutty and wheaty flavours. Whether it was desert, sushi, or cold pressed juice you wanted, the India Art Fair could have been hosting a parallel food fair from the sights of the seating at the venue. But we're not complaining. Tired feet need lots of fuel, and there was ample around.
If we could fast forward and get to the next year's fair, we would already, but alas, we're giving you this blog post instead.
Now that we've given you a low down on the happenings of the India Art Fair 2020, don't feel dejected because the art world never sleeps!
In preparation for the next year, there are many things that you can do, such as visit the museums around you and rekindle your love for the arts. Galleries have monthly shows that you can visit, and artists are ever so kind to explain their works to you. The best way to engage with the arts isn't as difficult as you think. From your local pop-ups to supporting homegrown artists, all you need is a quick search on our website to know of the art happening in your city!
With our blog posts breaking down the arts while mixing them with engaging popular culture, just click that follow button and wear your Art Aficionado badge because Art Fervour is here to make the Arts more accessible to you!
All you have to do is visit our website and we'll tell you where to go and what to do! For more from us, send us your details and we'll shoot you our weekly newsletters.
So hit us up, and say hi to us at the India Art Fair next year!