Committed to showcasing the latest from the art world in Asia, Art Basel Hong Kong features some of the best artworks from all over the world with over half its participating galleries coming from Asia and Asia Pacific. To celebrate the depth and diversity of the work on display, we reached out to the galleries from India that will be showcasing at Basel to know more about the artists and work on display.
One of India's oldest commercial art spaces, Chemould Prescott Road from Mumbai has worked with many of India's leading artists in the past five decades. The gallery has showcased first solo exhibitions of eminent artists including Bhupen Khakhar, Nalini Malani, Tyeb Mehta, Anju Dodiya, Atul Dodiya, and Jitish Kallat. This year, Chemould brings to Hong Kong seven leading Indian contemporary artists – Aditi Singh, Anju Dodiya, Desmond Lazaro, Jitish Kallat, Reena Kallat, Ritesh Meshram, and Shilpa Gupta. The work showcased ranges a variety of mediums including sculpture, print, acrylic, mixed media, and ink. Anju Dodiya's practice is involved with the emotional mind, and the particular work on display explores the connection between two people whose heads appear to be gazing, listening, and dreaming. Desmond Lazaro's latest work on display at Art Basel inspired by a historical Chinese star atlas explores and imagines what lies beyond representations on maps, and considers the distortions that often accompany an act of representing. Reena Kallat, Ritesh Meshram, and Shilpa Gupta all explore concepts of identity, place, and territory through various contexts, each employing mediums ranging mixed media, sculpture, and photography.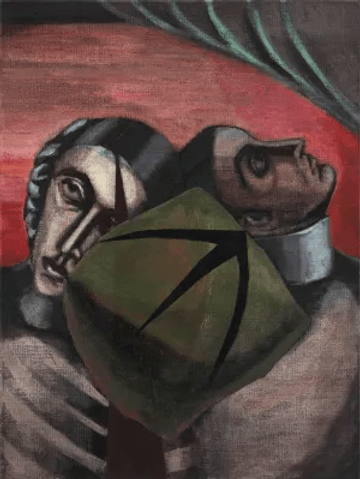 Gallery Espace works in a multidisciplinary approach, which is evident in the diversity of artists they work with and the exhibitions they host. Founded in 1989 in New Delhi, the gallery opened with an exhibition of autobiographical work by M F Husain. Since then, Gallery Espace has worked with a range of artists including Nilima Sheikh, Amit Ambalal, Manjunath Kamath, G R Iranna, Chitra Ganesh, Chintan Upadhyay, Waswo X Waswo with R. Vijay, Manisha Gera Baswani, Samit Das, Arunkumar HG, Dilip Chobisa and Nandini Chirimar. This year Gallery Espace brings to Art Basel the work of Zarina, whose work is influenced by her transnational roots, and often deals with ideas of home, borders, migration, and exile. Zarina's work is heavily influenced by her time in Japan and the minimalist movement, and involves abstract and geometric forms.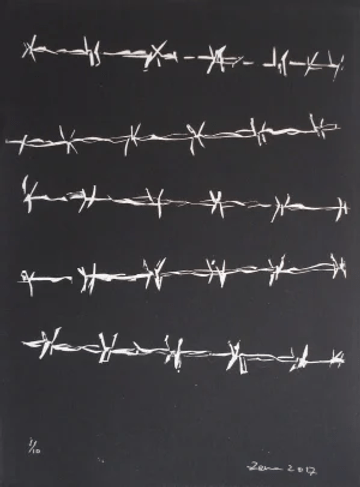 An incubator for challenging and experimental contemporary art practice, Experimenter was founded in 2009 in Kolkata and is considered to be a 'pace setter' for the region. Working with some of the most significant contemporary artists in the world, Experimenter runs multiple programmes, performances, workshops, including its curatorial programme Experimenter Curators' Hub. At Art Basel, Experimenter is showcasing the works of Praneet Soi, Samson Young, Krishna Reddy, Bani Abidi, and Julien Segard. Praneet Soi's work is influenced by identity and place, and by his own experiences having lived in Kolkata and Amsterdam. Samson Young's practice is multidisciplinary and experiments with sound and music as a way of exploring identity, military, and politics.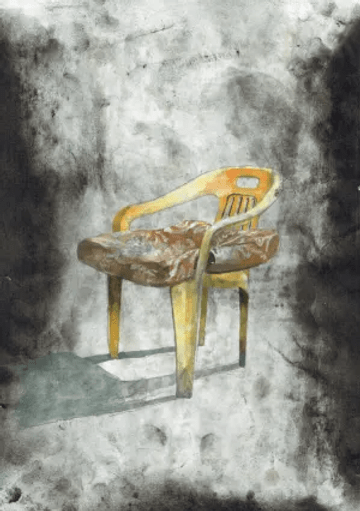 Mumbai based Jhaveri Contemporary is dedicated to the promotion of original and unique work, and promotes emerging artists whose work is influenced by South Asian traditions and connections. This year, Jhaveri Contemporary brings to Hong Kong the work of Lubna Chowdhury for the first time. Lubna Chowdhury is presenting a new body of work titled Certain Times 'inspired by the architectural diversity of a sprawling Asian metropolis', including a site specific installation. Chowdhury works with clay to explore multiplicity in the built environment, creating a utopian vision that celebrates cross cultural confluence through the building, composing, and ordering of objects.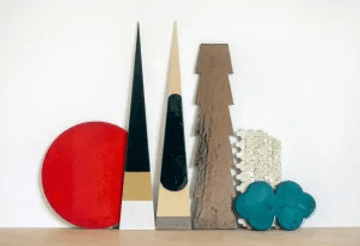 TARQ, like the Sanksrit word meaning 'discussion, abstract reasoning, logic and cause', dedicates itself to the development of dialogue around art through diverse paradigms and contexts. Housed in a historic art deco building in Mumbai, the gallery hosts a variety of exhibitions and focuses on building educational programmes promoting discussion and action through community. At Art Basel TARQ is showcasing the work of Savia Mahajan, whose project Resurgo explores ideas of life, death, and rebirth through sculpture and drawing. Each sculpture is a reflection and investigation of impermanence, growth, and rebirth, and consists of a green palette created through experimentation with a variety of materials.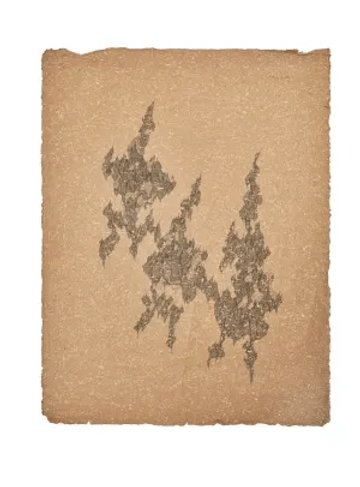 Vadehra Art Gallery Representing a vast range of artists that span four generations, Vadehra Art Gallery works with both modern and contemporary practices, and has showcased the work of modern artists. The gallery is known to collaborate with institutions across India and the world including the National Gallery of Modern Art (NGMA) in India, and Guggenheim Museum, New York, Serpentine Gallery, London, and Mori Art Museum, Japan, bringing to India significant international artists including Yoko Ono, Wolfgang Laib, Bernd and Hilla Becher, Francis Bacon, and Lucian Freud. At Art Basel, Vadehra Art Gallery hopes to provide an international exposure to their artists while understanding and build taste of the collectors. The gallery is showcasing the work of Shilpa Gupta, N.S.Harsha, Atul Bhalla, Anju Dodiya, KM Madhusudhanan, Jagannath Panda, Ranbir Kaleka, and Sachin George Sebastaian. Anju Dodiya's practice deals with female characters and the underlying narratives and conflicts behind their identities. Working with mixed media, Anju Dodiya explores the unsaid through a process of introspection, compelling viewers to unravel the hidden narratives beneath her work.