While one may remember and recognize Mumbai as the city of dreams; promising and bright, there are other faces to the very city that works as a balm to the weary soul. It's true that a drive along the Bandra-Worli Sea Link at night, looking at the dazzling city stretching to the horizon puts people in a dreamy state. A walk along marine drive, which is also popularly known as the queen's necklace, is sure to calm your nerves after a tiring day.
However, there's more to the city if you have a keen eye and a curious inclination towards the arts. Over the years, the art community in the city has challenged the conventional notion of art-making and art viewing. Next time you visit the city's favorite Café Mondegar in Colaba after a satisfying round of street shopping in the Causeway, make sure to spot veteran cartoonist and illustrator Mario Miranda's creativity sprawling on the 'Great Wall of Mondy's'. For the city that never sleeps, you can imagine the amount of culture and creativity it produces every day and night. This city, still called Bombay by many of the locals, celebrates its diverse communities and histories through an array of museums, art festivals, galleries, artsy cafes and bookstores.
The Must-Visit Art Galleries and Museums
Chatterjee and Lal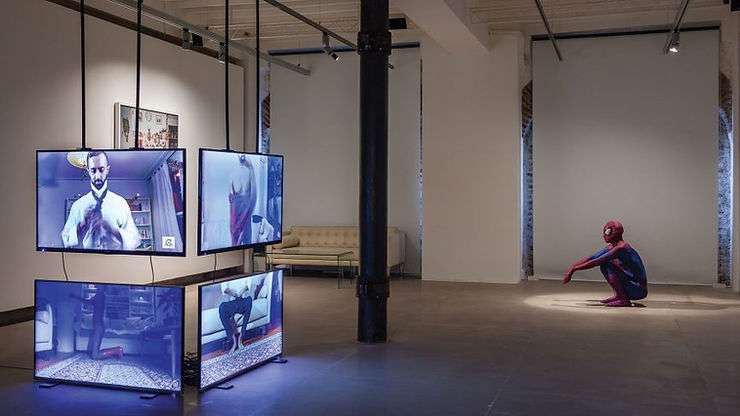 We know it's easy to lose track of time at Colaba Causeway checking out trinkets and sipping on chilled beer at Leopold. While you are there, make sure to also satiate your love for the arts at Chatterjee and Lal located in the Colaba art district. Tara Lal and Mortimer Chatterjee, who first met in 2001 while working for a British auction house, collectively run this gallery. Their interest and passion overlapped and they both felt a need to create a platform for young and emerging artists to display their contemporary and experimental creations.
Set in a Victorian-era warehouse, this gallery is welcoming to new talents and newness in perspectives. If you are interested in performance arts, this gallery should top your list! They were one of the first galleries in India to feature Nikhil Chopra's performance art installation for three nights in a row. Moving beyond the traditional art space, they also operate in the streets of Mumbai, putting on performances, and creating installations in non-traditional spaces.
Timings: 11 AM- 7 PM (Tue – Sat)
Address: Apollo Bandar, Colaba, Mumbai, Maharashtra 400005
Jhaveri Contemporary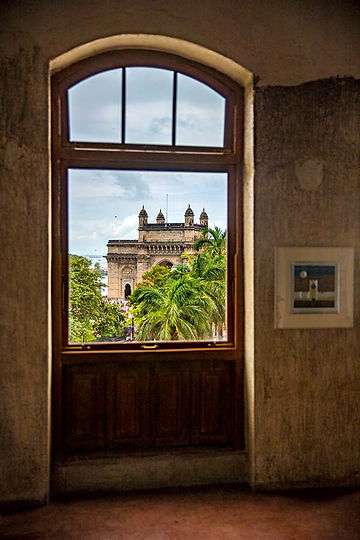 During the day this gallery is awash with light flooding through the large windows. Located near Mumbai's most recognizable landmarks, the Gateway of India and the Taj Mahal Palace and Hotel, this gallery successfully taps into the energy and the history of this city. Moving into its new home in the 130-year-old Devidas Mansion, Jhaveri continues to make its mark in the current art scene of the country.
The gallery has housed many artists such as Rana Begum, Manisha Parekh and Mrinalini Mukherjee that have prominent South Asian influences. In 2011 they hosted Anish Kapoor's first-ever public exhibition in India. Passing through the arcade shops selling attar and Kashmiri shawls, the stairs lead up to the third floor of Devidas Mansion right up to the inconspicuous doorway through which you enter a space that is filled with palpable energy the second you step in. The dusky red floor adds to the mystery of the place and the exposed steel pipes running along the walls holds an old bombay charm . This space, with its display of contemporary artwork and thoughtful interiors will be a treat to your soul and senses.
Timings: 11 AM- 7 PM (Tue – Sat)
Address: 3rd Floor, Devidas Mansion, B K Boman Behram Marg, Apollo Bandar, Colaba, Mumbai, Maharashtra 400001
Bhau Daji Lad Museum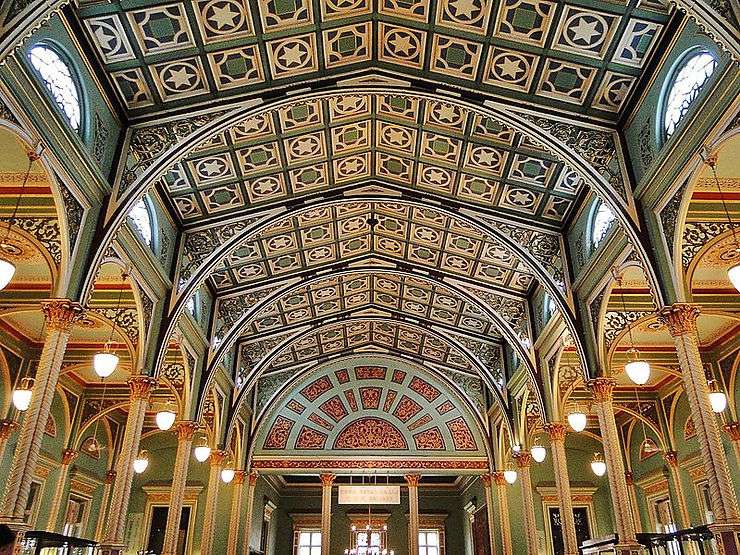 This is the oldest museum in Mumbai, but what is lesser known to many is that it is the first public institution built in honor of Queen Victoria. Remaining inactive for many years, the gallery went under extensive renovation work for five years before re-opening its doors in 2008. With its spacious halls and Minton-tiled floors and old-world shutter windows, this museum proudly houses more than 3500 objects centering on Mumbai's history – photography, maps, textiles, books, manuscripts, bidriware (Bidar's metalwork), weaponry and exquisite pottery.
The Museum has introduced a dynamic cultural hub that keeps exhibiting works of new and old artists. They have successfully restored and re-appropriated abandoned spaces to accommodate a Special Project Space. For those interested in learning more about art history, the education centre in the museum is your place, where you can sign yourself up for art based programs.
Timings: 10AM – 6PM ( Thu-Tue)
Address: 91 A, Rani Baug, Veer Mata Jijbai Bhonsle Udyan, Dr Baba Saheb Ambedkar Rd, Byculla East, Mumbai, Maharashtra 400027
It's not always in museums and galleries, art also resides in shadowy lanes of the Sun Mill compound, in the heart of Fort area and hides in nooks and corners of many rustic lanes of Mumbai. Let us take you through some of the cities alternative historical and artistic wonders that only localities would tell you about.
When You Need to Take a Break From all the Art
Kahani Tree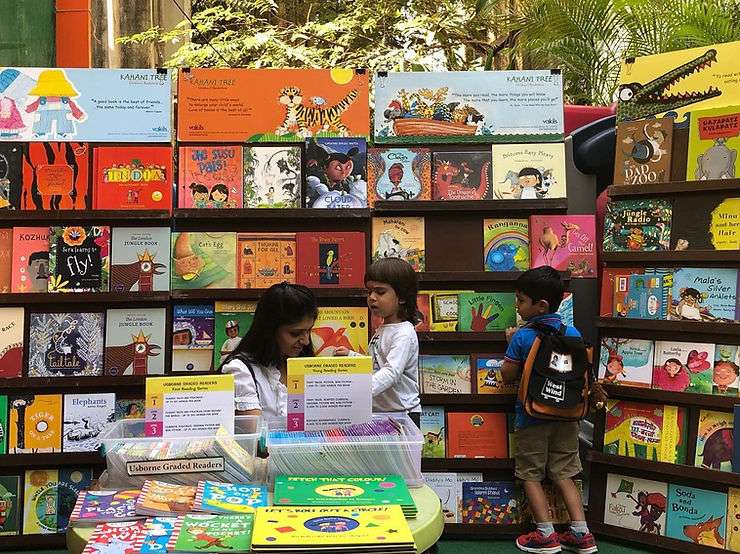 'Creativity takes courage' and that's what Kahani tree is all about; a small but quintessential bookstore that decided to make a change. The founders curated a list of books in English as well in Indian vernacular languages that delves into India's diverse culture. They present stories through visual as well as textual mediums, provide a forum for the unusual, and also shelve books, which don't find their space at your ordinary bookstore.
Dive into a world of imagination through books with magical tales woven together with fantastic graphics. Help your kids build a lifelong love for art while you indulge them with diverse multicultural tales hand-picked from around the country. Creativity needs to be fed with interesting inspiration and here at Kahani Tree, you will find epic creations for you as well as your little ones.
They organize storytelling sessions and artist interactions too, which they believe builds the imaginative power of kids. They promote books in regional languages that are slowly losing their place in today's world.
Address: Industry Manor, Second Floor, A, Appasaheb Marathe Marg, above J. K. Banquet Hall, Prabhadevi, Mumbai, Maharashtra 400025
BARO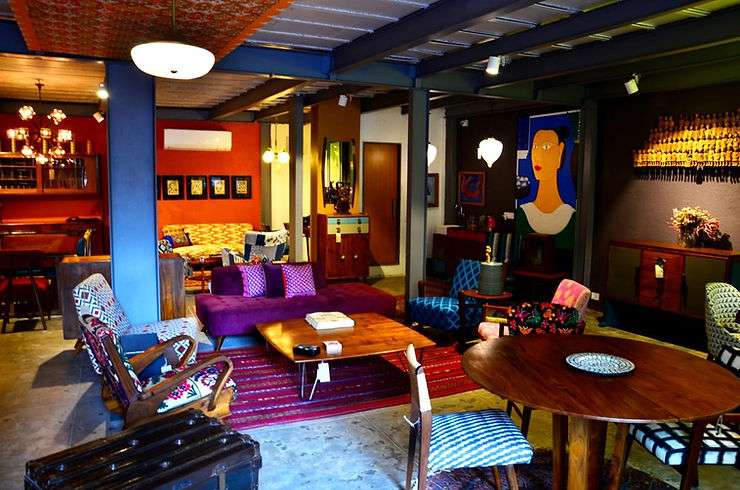 Sun mill compound in Lower Parel houses one of the most aesthetic markets of Bombay. BARO, an artistic haven intricately designed from out of your dreams, houses captivating art, handicraft furniture, designer lights and screen printed cotton fabrics.
Address:12, Sun Mill Compound, Tulsi Pipe Road, Lower Parel, Near manyavar, Mumbai, Maharashtra 400013
Janata Book Centre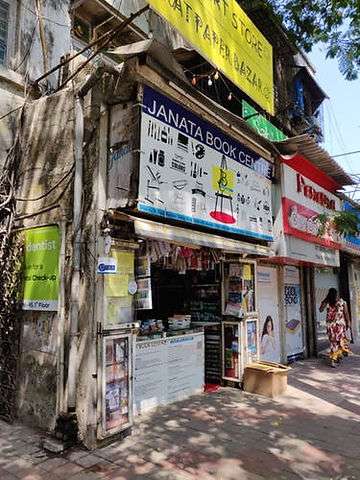 An art store for the crazy art lover, Janata Book Centre houses everything an artist might seek. From fine art, jewellery, architecture, canvases, interior and tons of other art-related stationary, this store will bring the inner artist in you to jump in glee. While the store looks pretty simple, it stores artistic treasures that you just cannot miss.
Address: Shop 14, Ground Floor, Gopal Mansion, Gurunanak Marg, Station Road, near D'decor showroom, Bandra West, Mumbai, Maharashtra 400050
Britannia and co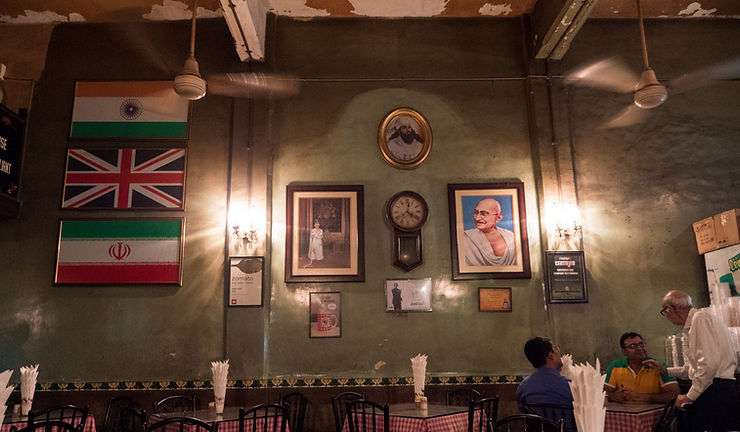 Nestled in a part of town heavily dotted by old government offices and lush drooping green trees, this iconic restaurant Britannia & Co restaurant is famous for serving delectable Parsi dishes. But, anyone who has visited or remembers this restaurant in Mumbai can't help but also remember the man who coaxed every customer into a second helping and something sweet at the end of their meal, Mr Boman Kohinoor. Last year in September, his demise at the age of 97 has left a dent in the hearts of all Mumbaikars who were familiar with this cosy food joint and his forever warm welcome.
His presence can be felt in his absence too, in the delectable Parsi food, the old style architecture and furniture, and ever-smiling severs. It opened its doors initially to the British Officers stationed in the Fort area. Not much, the Kohinoor's say, has changed; including the Bentwood furniture imported from Poland during the eatery's early years. Try their Berry Pulao and Brittania-style Sali Chicken and thank us later for suggesting!
Address: Wakefield House, 16, 11, Sport Rd, opp. New Custom House, Ballard Estate, Fort, Mumbai, Maharashtra 400038
Doesn't matter if you are a night owl or an early riser, this city has plenty of cultural and artistic outlets to keep you happy and occupied! Let us know your favorites in the comment section below.