What if I told you that you're living in a world where technology, art, and music constantly collide? As the world transforms, so does the way we consume material, and the art industry is no exception. One type of art that's turning heads and taking names is installation art. It's like a superhero that swoops in to change our entire perception of space, and it's making waves for its ability to immerse us in entirely new experiences. We're talking about a genre of art that has the power to make you question time, space, and even reality itself!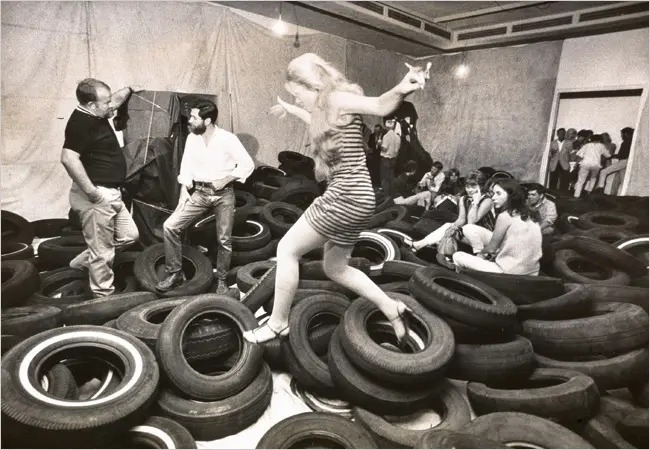 Installation art is like a modern art chameleon that's all about immersing its audience in a specific experience that's tailored to the space it's in. It can take on all sorts of shapes and sizes, from sculptures to videos, sounds, and performances, and it's always site-specific, meaning it's designed to fit a particular location like a glove. But here's the kicker: it doesn't just exist in the space, it incorporates elements of the environment into the artwork itself! So, in a way, it's like art and space are working together to create something that's more than the sum of its parts. It pushes the limits of what art can be, giving artists the freedom to flex their creative muscles and interact with the physical world in new and imaginative ways. And as for the viewer? Well, let's just say that the experience is downright transformative. You'll find yourself forming a bond with the piece that's deeper than any other art form could achieve. Cool, right?
But the question that needs to be asked is how did we get here? The history of installation art is a fascinating journey that began with the merging of creativity and technology. In the 1960s, artists started experimenting with creating immersive environments that blurred the boundaries between art and reality. This movement was born out of a desire to break away from traditional art forms such as painting and sculpture and create something more dynamic and interactive. Artists like Claes Oldenburg, Allan Kaprow, and Robert Rauschenberg were among the pioneers of this movement.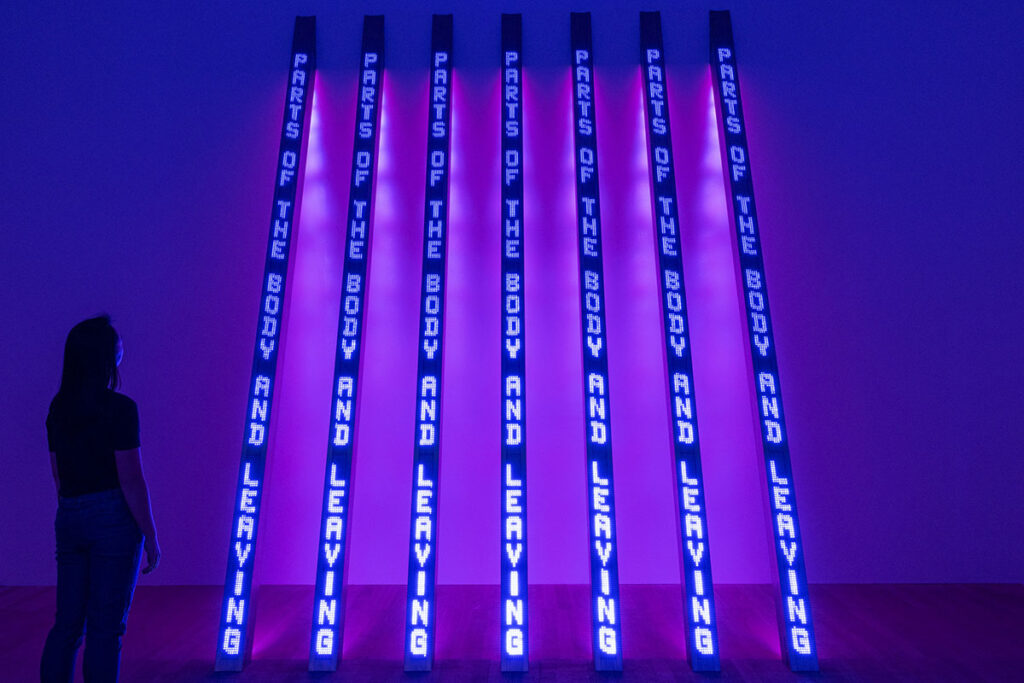 However, when did India accustom itself to the world of installation art? Installation art in India has its roots in conceptual art, which became popular in the 1970s. In conceptual art, the most important element is the idea or concept behind the work of art, rather than the physical execution of the artwork itself. With installation art, the artist plans and designs the installation in advance, and the actual creation of the artwork is more of a necessary step in the process. In other words, installation art is an art form that emphasizes the importance of the concept or idea behind the work, and the physical realization of the artwork is secondary to this concept.
Installation art in India was a part of the broader art movement that aimed to break away from traditional art forms and move towards more experimental and avant-garde forms of expression. During the 1970s and 1980s, installation art in India was heavily influenced by political and social issues. Many artists used this form to address issues such as gender, caste, and religious identity. The same is relevant even today. For example, artist Nalini Malani's installation "In Search of Vanished Blood" (2012) tackled the issue of communal violence in India.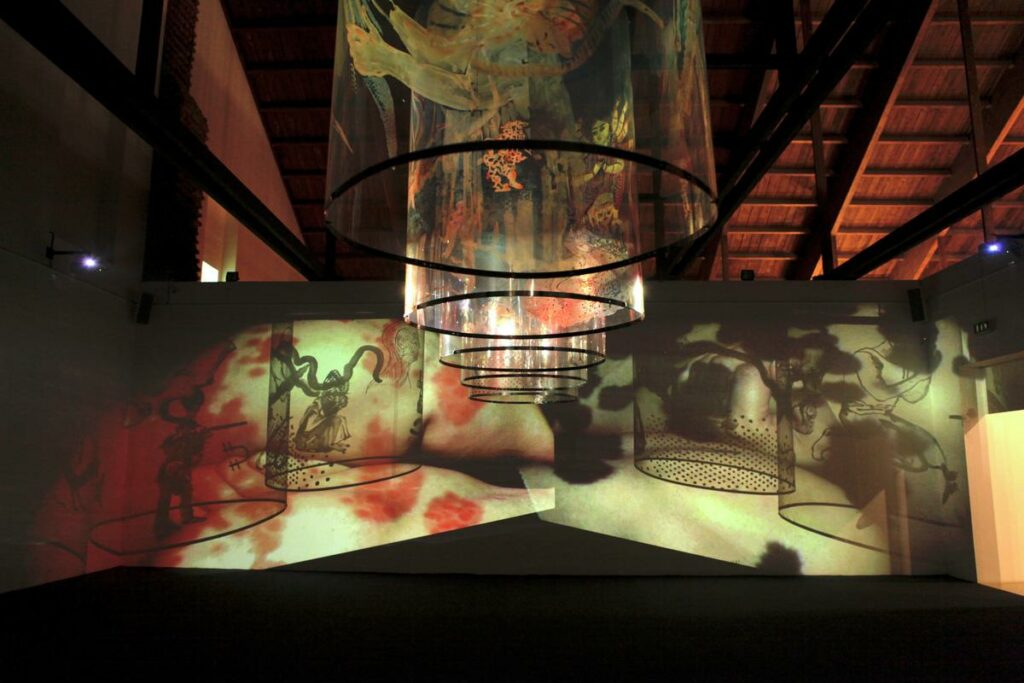 As the years go by, installation art continues to evolve, and new technologies are incorporated to create more complex and interactive installations. Since the 1990s and 2000s, installation art in India has become more diverse in terms of style and themes. The rise of globalization and the impact of new media technologies has had a significant impact on Indian installation art, as artists begin to experiment with new materials, techniques, and concepts.
Today, installation art remains an important form of artistic expression in India. Many contemporary Indian artists continue to use installation art as a way to engage with issues of identity, environment, and social justice. Some notable Indian installation artists include Subodh Gupta, Shilpa Gupta, and Sheela Gowda.
To conclude, in the status quo, installation art is more popular than ever, with artists across the globe continuing to push the boundaries of what is possible. One such immersive art experience that I attended was the Frameless experience in London. Like any other immersive experience, Frameless is a multi-sensory digital art extravaganza. It can be found in a purpose-built 30,000-square-foot venue. I found myself immersed in the works of legendary artists like Van Gogh, Klimt, and Monet. The whole experience was set to an epic soundtrack of classical and contemporary music, making it a feast for my ears as well as my eyes. The profound impact of this immersive experience has revealed the enduring significance of such artistic endeavors. Furthermore, the impending launch of Van Gogh's immersive exhibition in New Delhi and Mumbai highlights the global evolution of art and its revolutionary impact.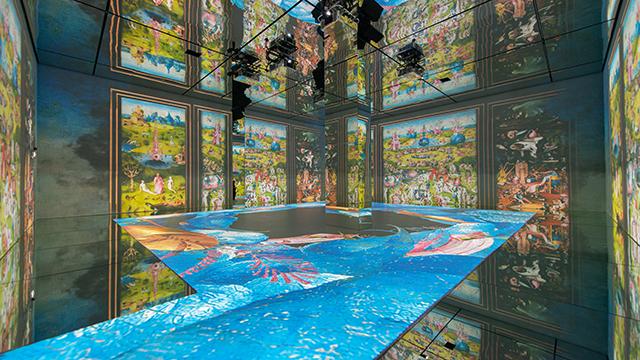 Whether it's Yayoi Kusama's infinity rooms or Olafur Eliasson's immersive installations at Tate Modern, artists are creating works that invite the viewer to step inside and become a part of the artwork itself. With the continued advancement of technology, who knows where installation art will take us next? From the use of digital technologies to the incorporation of sound and interactive elements, installation art continues to push the boundaries of what is possible.