Mumbai's heritage art and culture destinations are iconic. Whether your favorites include Kala Ghoda, Prithvi Theatre or a string of premiere galleries like Bhau Daji Lad Museum and Jehangir Gallery, there's no dearth of odes to these magnificent places. However, a city seething with an exciting art scene has so much more to offer.
In this article, we look at some of Mumbai's hidden art gems. Some are citizen initiatives, others are artist-driven, while one is a historic heritage village in the heart of the city. They all spring from a pure love of art and stand as a testament to its power of community and transformation.
Café Mondegar
We start our list off with Colaba's Café Mondegar which is not really 'hidden' but is a priceless art gem nonetheless. Started in 1871 by Parsi immigrants, the café is firmly etched in the cityscape's history because it was the first one in Mumbai to have a jukebox.
Mondy's, as it is affectionately known among the locals, is not just famous for serving beer and finger food to generations of Mumbaikars but also for its walls which are adorned by the works of legendary cartoonist Mario Miranda. In the 1990s, the then owner Rusi Yazdegardi asked the Padma Vibhushan awarded artist to draw murals on the two opposite walls of Mondegar. Thus Miranda, along with a team of art students from the Sir J.J. Institute of Applied Art, set to work. Cartoons on one wall reflect the theme Life in Mumbai and the other Atmosphere in the Café. Since the artist passed away in 2011, the café stands out as a poignant tribute to Miranda's irascible humor and talent.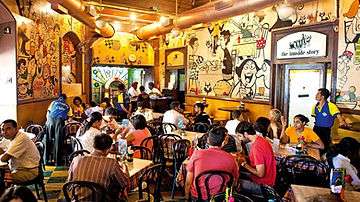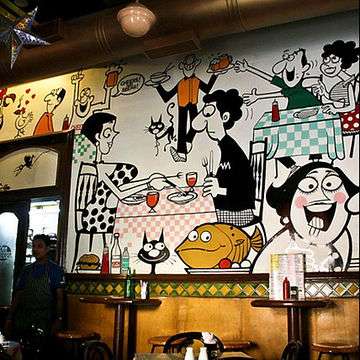 Khotachiwadi
A 200-year-old heritage neighborhood in south Mumbai that will make you forget that you are in Mumbai is next on our list of Mumbai's hidden art treasures. Come to gape at the architecture and design and stay for its history and stories.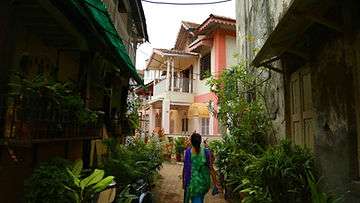 Khotachiwadi was founded in the late 18th century when a local businessman began selling plots of land to Indian Catholic families, mostly hailing from Goa, who wanted to move to the then-burgeoning Bombay. The traditional wooden low-rise bungalows with large open balconies are interspersed on narrow cobbled lanes.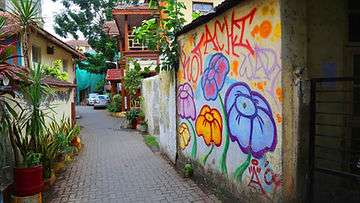 These architectural gems are a fast-dying breed. Originally there were 65 of them. Even a few years ago about 28 of them stood tall. Now barely 15 remain, rapidly giving way to skyscrapers. Make sure to take in all its historical beauty and design gems while they still stand. There's a 100-year-old chapel, a memory museum, an open free library and a shop for rare vintage clothes tucked away within the walls of Khotachiwadi.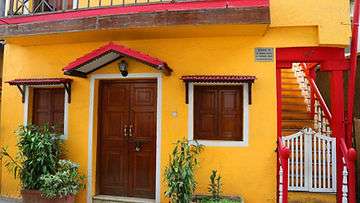 Rastaa Chaap
Raasta Chaap is a nature art project lovingly run by a group of volunteers who are alarmed by the city's rapidly vanishing green cover. Dead trees in the neighborhoods of Juhu, Bandra, Versova, and Khar are de-barked, cleaned and sandpapered. Artists living in the city are invited to use them as a canvas for their imaginations. "If the dead trees are razed to the ground, very soon we will forget that a tree ever existed there," say the people behind Rastaa Chaap.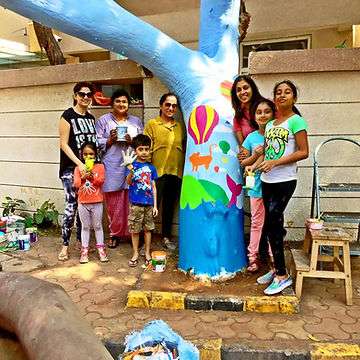 All this is done to raise awareness about the 'axe-happy' attitude of the government and developers. The next time you're out on a walk around these neighborhoods keep an eye out for a dead tree turned into an art project. You can also get in touch with the good folks at Rastaa Chaap if you and your paintbrush are itching for an unusual canvas to create some magic on.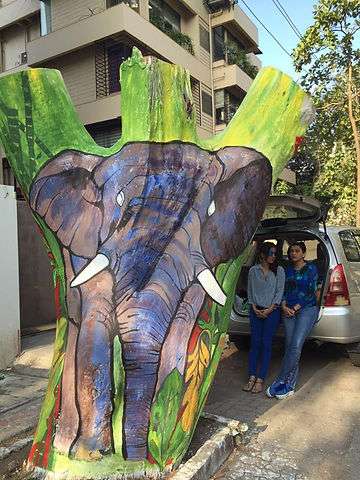 Art Walks Mumbai
Art Walks Mumbai takes you on a tour of Mumbai's premier galleries and engages participants in demystifying the modern and contemporary works on display. It's a journey of discovery that helps the group artists, their works, its many interpretations and the ways of seeing and making one's own meaning.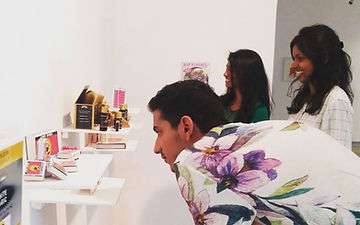 Art Walks Mumbai was started by Alisha Sadikot and Nishita Zachariah, two friends who identify as museum enthusiast and have the academic chops to prove it. They say that by providing the necessary context and clues to deciphering modern and contemporary art, and space for conversations, they hope to foster dialogue around works on display – because, with art, there truly are many ways of seeing.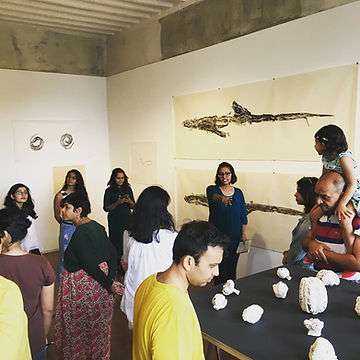 Art Village
A creative community of artists, artisans, writers, filmmakers, architects, and nature-buffs congregate in the Art Village, Karjat, which is a ninety-minute drive from Mumbai's International Airport. The Art Village also doubles as a farm stay for art lovers where they offer immersive experiences like pottery, paper-making, printmaking, farming and a host of other activities.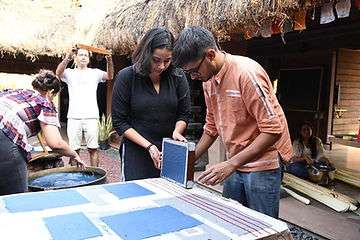 The Art Village was founded by artist Ganga Kadakia who dropped out of Sir J.J. School of Art to find her 'voice'. She realized there was a lack of a true artist's community in and around Mumbai. Built to be a mutually co-existing ecosystem with nature, the Art Village spans across 15 acres and boasts of earth ships constructed using vernacular methods.
With art as the driving force of the project, the Art Village hosts workshops, artist collaborations, and residencies. It's a haven for bringing like-minded creative people together, whether they are artists or not, to help them collaborate and to add more color both in their lives and in those of the people around the village.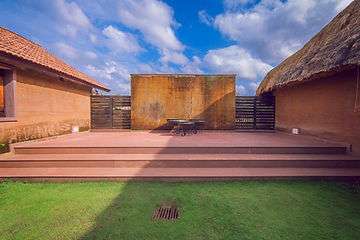 Sassoon Dock Art Project
Once upon a time, Mumbai's oldest dock was a driver of its economy, helping establish the city's cotton trade and becoming a key player in its maritime history. But since then it had been largely forgotten by its residents except for the thriving fisherfolk who work there. All that changed when art foundation St+art India made the 142-year-old dock the venue for its 2017 street art festival.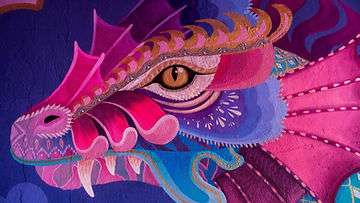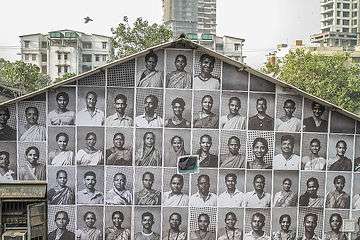 The once lost spaces of the dock were transformed by life-sized murals decking them. 30 artists from across the globe descended on the busy fish market to revive the heritage locality. While the installations were dismantled after the festival was over, the murals have stayed on. From street artist, Curiot's folklore infused art replete with dragons and monsters to Guido Van Helten's gigantic wall portraits of local women and globally renowned French artist JR's Mumbai branch of his Inside Out project – these unforgettable etchings now ensure that Sassoon dock will never be forgotten again.