Streetwear is a fashion movement that started in the 90s, based around surfing, skating and hip-hop. Streetwear has grown from incorporating sportswear and Japanese street art, to featuring high end brands such as Louis Vuitton, and even visual artists such as KAWS. Streetwear is no longer just a style. It is an integral part of hip-hop and the root of the modern day hype culture. It is the bread of the youth and the sustenance of hypebeasts. (If you know, you know.)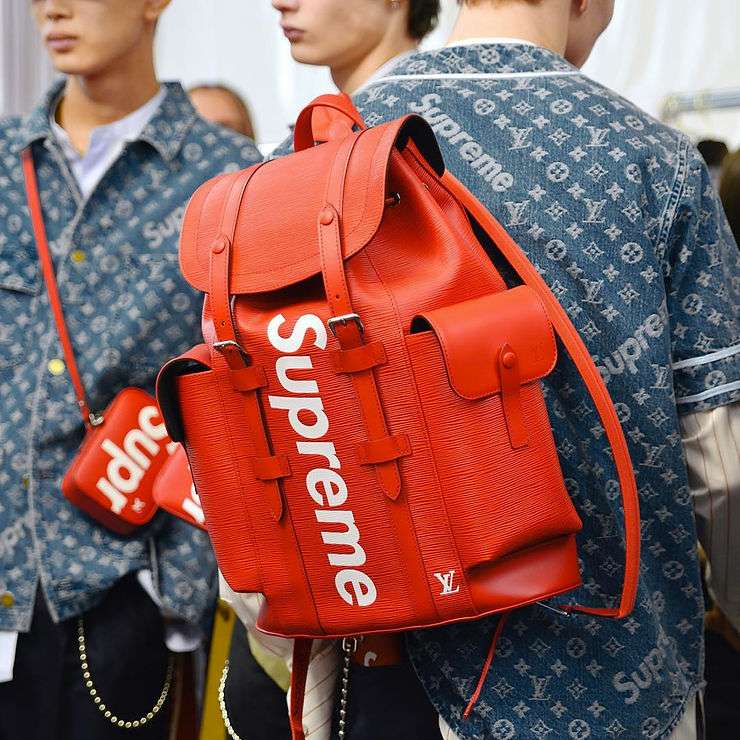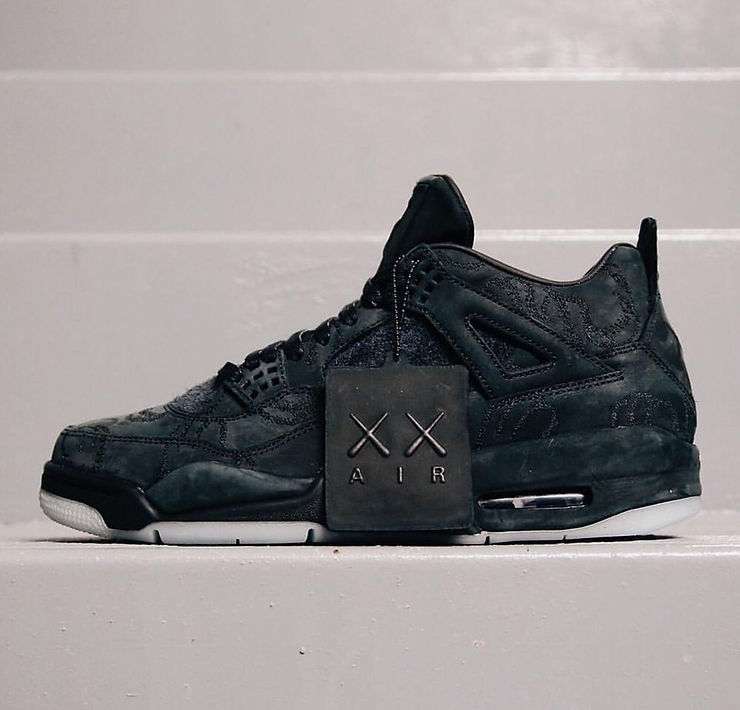 If you're wondering why Art Fervour is talking about streetwear, hold on to your hats (or snapbacks), because this is where the story gets interesting.
Streetwear brands are everywhere. They've even taken over high-fashion. But there's one brand which has been creating tsunamis in the ocean of streetwear: Supreme. Founded in 1994 by British émigré James Jebbia, Supreme has grown from a skate shop in New York City to the most recognized and renowned streetwear brand in the world. Supreme is one of the hottest brands in the world at this moment and is worth over a billion dollars. Supreme runs on hype, and this hype is created due to their 'drop' culture. The brand releases a limited number of product online and in stores, and once it's gone, it's gone. This drives the resell value of Supreme products through the roof, often having a 300% or greater increase from the original retail value.
Supreme has collaborated with a number of leading visual artists including KAWS, Roy Lichtenstein and Damien Hirst. Supreme, as a brand, and appropriation go hand in hand. Take a look at the supreme box logo featuring paintings by Van Gogh and Pollock, and you'll know what we mean.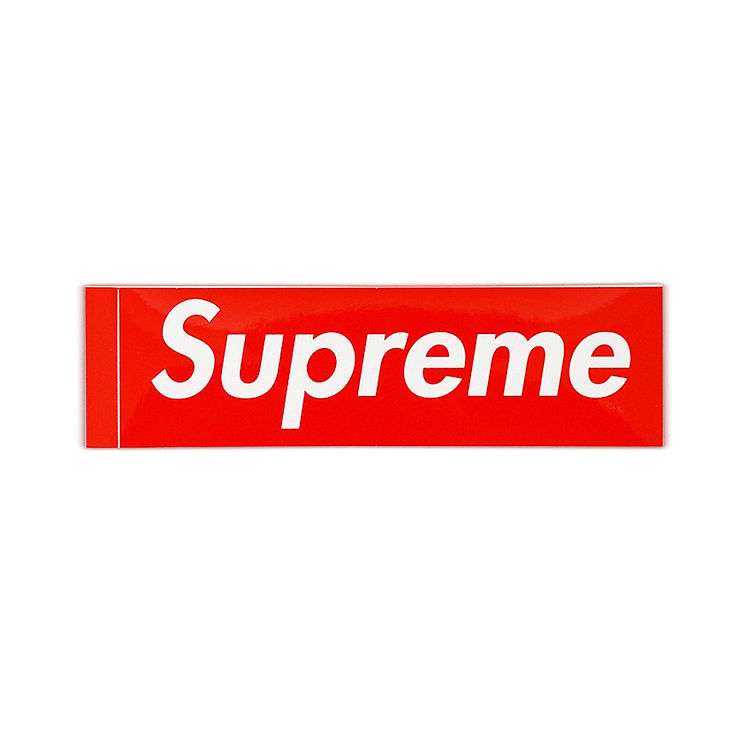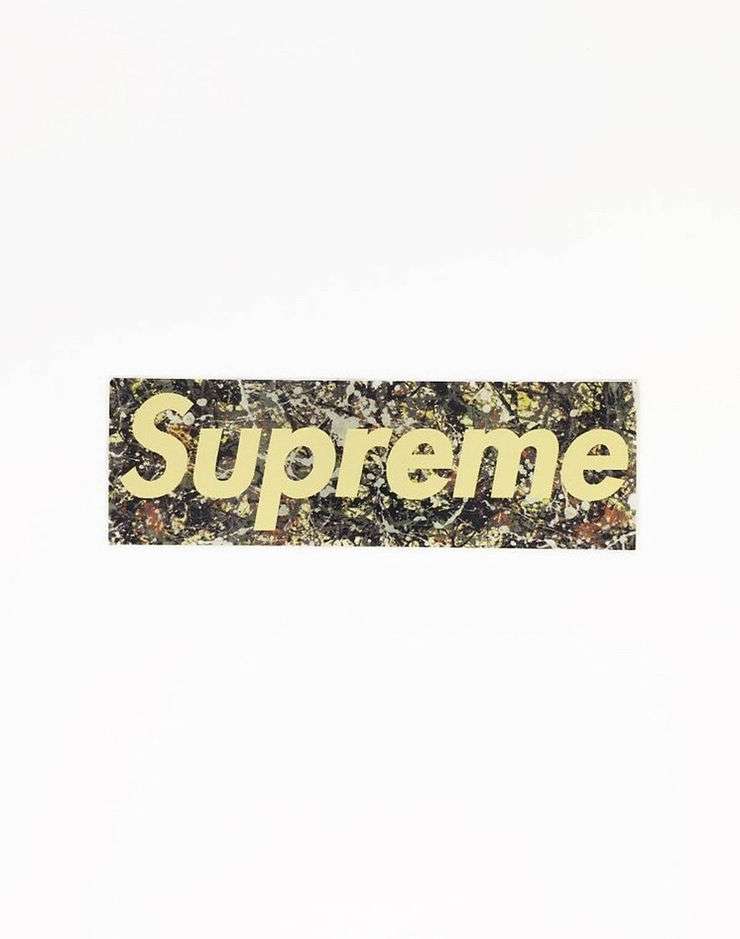 Supreme is at the pinnacle of our consumer culture and it all boils down to the Supreme box logo. But even this box logo is "appropriated" from American contemporary artist, Barbara Kruger. Don't believe us? If you take a look at Kruger's famous, 'I Shop Therefore I Am' created in 1987 and Supreme's Logo, you will. It isn't difficult to figure out that the work references Descartes' famous declaration, 'I think therefore I am'. But on closer inspection, one might say that the red and white bold font references Coca-Cola, in an almost sarcastic and ironic way, mocking consumerism.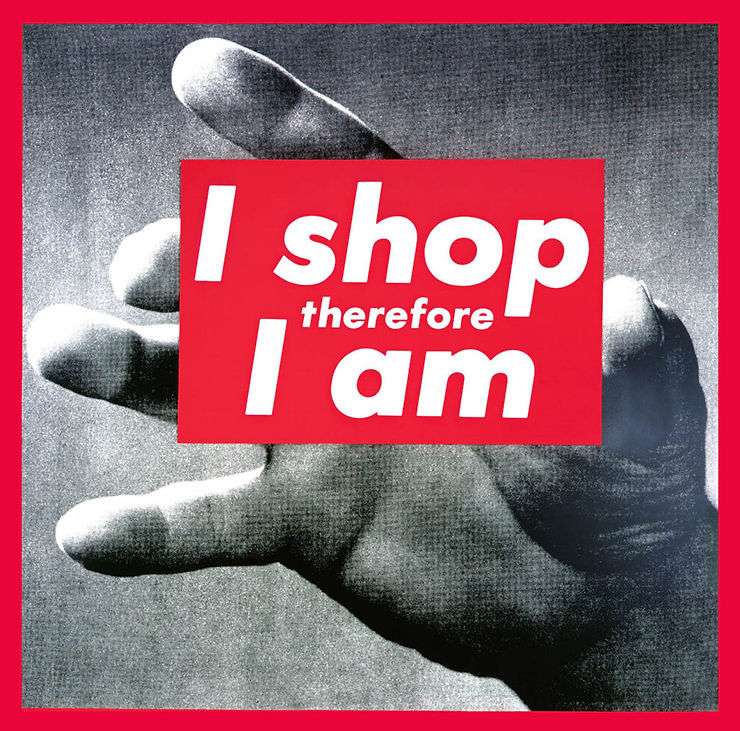 Barbara Kruger uses her artistic practice to critique capitalism and consumer culture, to put it diplomatically. Her work is best known for their direct, aggressive and hard-hitting slogans with found images in the backdrop. As a growing artist in the male dominated 60s and 70s, Kruger drew inspiration from second-wave feminism, and artists such as Magdalena Abakanowicz and Hannah Hoch. Her signature style is influenced by her early work as a graphic designer for various magazines. Photomontages, Russian Constructivism, Conceptual art and poetry. To put it more directly, her art is anti-consumerist in nature. Ironically, Supreme uses anti-consumerist art to fuel consumerism. Supreme even admitted in a lawsuit that their logo was "influenced" by Barbara Kruger's art. In other words, Supreme blatantly copied Kruger's signature style without even adjusting the margins or changing the fonts.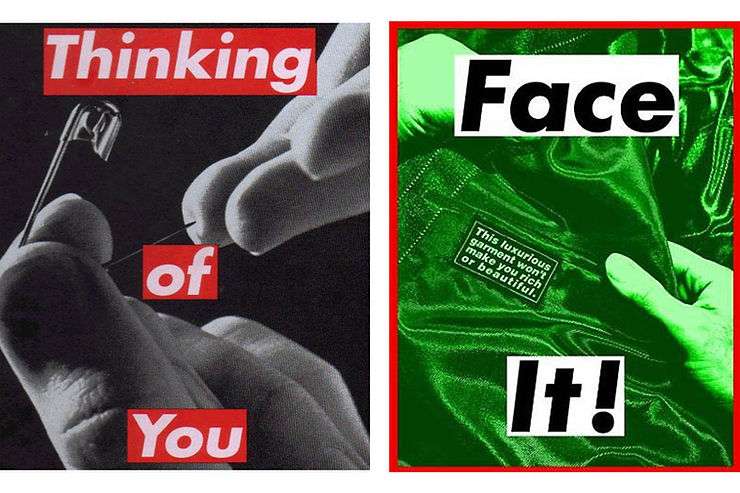 With the immense hype that Supreme has created with their products and especially their box logo (copied from Barbara Kruger), it has become the most counterfeited brand in the world. The kings of appropriation are now suing companies for appropriating and counterfeiting their products. Even if you don't see the irony in this situation, Barbara Kruger definitely does. When she was asked to comment on a Supreme lawsuit, she replied with a single paragraph saying,
"What a ridiculous clusterfuck of uncool jokers.
I make my work about this kind of sadly foolish farce.
I'm waiting for all of them to sue me for copyright infringement."