With more than a third of the planet's population put under some or the other form of restriction because of COVID-19, major art fairs, exhibitions and shows stand delayed indefinitely. However, more and more people are finding solace in arts in this current state of lockdown. Some are discovering new visual artists, some finding a cozy corner to read their favorite art book, and some are dipping their fingers and brushes in paint to explore the creative aspect of their minds.
While the lockdown has got art lovers around the world worried, there are art galleries and museums that have worked relentlessly to make it possible for people to view art virtually. Art Fervour brings you a list of our favorite ongoing art exhibitions happening around the world that you can virtually visit. Head to our website and check out our Digital Art Guide to also explore virtual tours of world museums, get engrossing art-based podcast suggestions and even try your hands (stylus) on coloring some of the most iconic works of art.
So, take a break from the news, enter full-screen mode, and start your digital art adventure with Art Fervour.
Biennale of Sydney
The 22nd Biennale of Sydney decided to go entirely online owing to the current global crisis. Bringing together curated artworks, a selected list of artist podcasts, behind the scenes with artists and even artists and community leaders sharing their favorite culinary recipes, NIRIN is a boon for art lovers. The Biennale of Sydney thus becomes the First Major International Art Show to Go Virtual and becomes accessible for people around the world to view. Experience the multi-faceted art, become a part of their story, sitting in front of your computer screens. It will be on view until 8th June.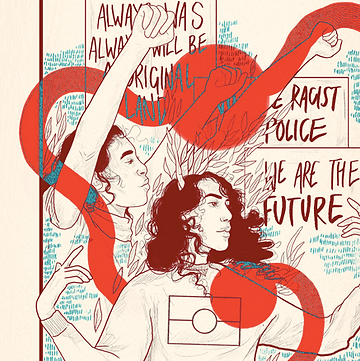 Art Dubai: On(line) Healing
With a special focus on 'healing' Art Basel 2020's Performance Programme was to be conducted in two parts: the onsite (the venue of Art Dubai) and the online section as a curatorial experiment on understanding and exploring how contemporary art performance can overcome physical restrictions. In the light of the current global condition, Art Basel decided to open On(line) Healing to their digital audience to see if art can become a medicine in collective therapy.
Artists like Angelo Plessas, Bahar Noorizadeh, Imaad Majeed, Tabita Rezaire, and Tiago Sant'Ana will be engaging their bodies and minds, as well as diverse communities and viewers and help us in rethinking society in such extraordinary times.
Pace Gallery: Imagined Interiors| A Swiftly Tilting Planet
Pace Gallery's online viewing room is showing 'A Swiftly Tilting Planet,' a group show. Our prevailing condition of existence has been chaotic lately, and this group exhibition ' A Swiftly Tilting Planet' looks into the promise of a future world. In the current scenario that we are in, we are excited to see how these seminal artists imagined our future world before the Covid-19 outbreak. It will be on view until April 14.
On view until April 6 is 'Imagined Interiors' by Saul Steinberg. His artworks on view provides a different perspective to what we understand as 'every day', and challenges our notion of the profane, thereby questioning and critiquing it. As our 'everyday' is undergoing immense transformation, these artworks make us ponder on our reality.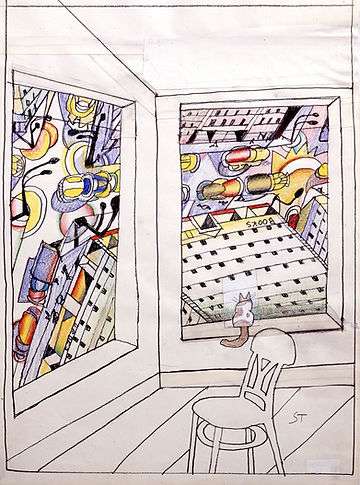 Hauser and Wirth: Louise Bourgeois Drawings 1947-2007
This time of social isolation is making a lot of us make journal entries, document our lives, and pay attention to smaller things. One such person was French-American artist Louise Bourgeois, for whom drawing was a daily ritual throughout her seven-decade career. She used it as a necessary tool to record and exercise her memories and emotions. Bourgeois once said, "I know that when I finish a drawing, my anxiety level decreases…when I draw, it means that something bothers me, but I don't know what it is. So it is the treatment of anxiety.
For its inaugural online exhibition opening digitally on March 25, 2020, Hauser & Wirth brings a selection of drawings by Louise Bourgeois, directly to your screen.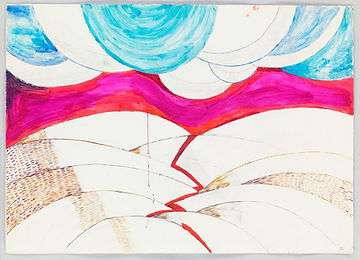 Centre d'Art Contemporain Genève: The 5th Floor
The Centre d'Art Contemporain Genève's digital platform, the 5th floor, has effectively brought together visual arts, an aural art-based collection, and a unique radio feature. They are providing their audience with three kinds of content, namely: Works, Words, and Radio. In the Work section, you can view visual arts that are specially commissioned for the platform and series of works that explore the digital possibilities of art. On the other hand, Words will offer you recordings of performances, documentation, and interviews with the artists. The unique section is its Radio that provides an exclusive musical line-up. They feature new and exclusive art content every Thursday.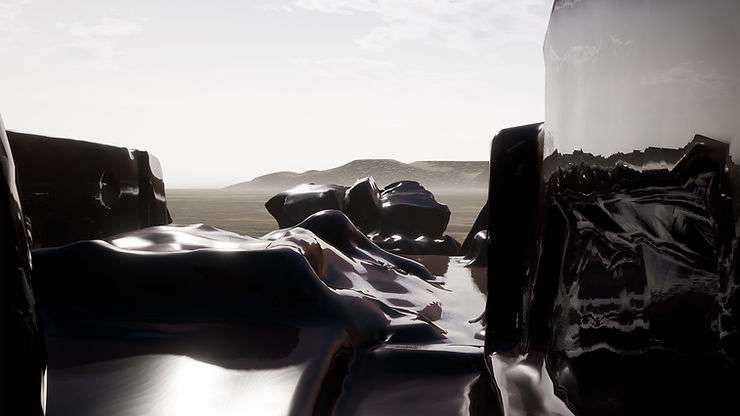 Well, these were just a few. We have launched our Digital Art Guide, which offers you with a vast collection of such cool art exhibitions that you can now virtually visit from the comfort of your room. Our team updates the collection every week, so there are always new exhibitions for you to check out and not to miss out on a thing. While you are there, go ahead and also engage other fun art activities and podcast suggestions that we have curated for you, and we promise we won't let you get bored. If you like to connect to us, please drop in a message in the comments box below or reach out to us at info@artfervour.com.