What's intriguing about art collections is the fact that they bring together eminent personalities from all walks of life: athletes, movie stars, musicians and even reality TV stars. Celebrities from all industries understand the importance of art as an investment and as a symbol of status. So here's a list (in no particular order) of our favourite art collections owned by some of the most recognizable faces from all over the world.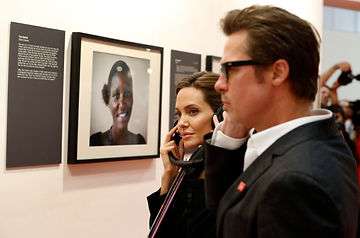 Ellen DeGeneres and Portia De Rossi
As you walk in to Ellen DeGeneres and Portia De Rossi's Beverly Hills home, Rirkrit Tiravanija's glass ping pong table in the entrance hall is unmissable and really sets the tone for the rest of her property which houses artworks by some of the most sought after contemporary artists.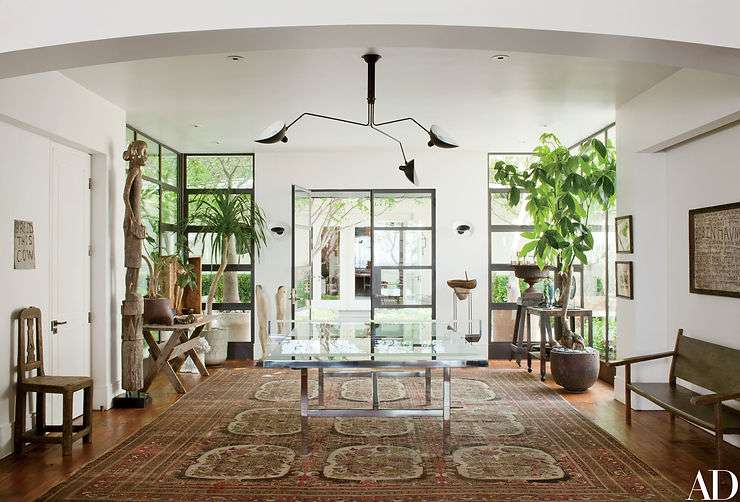 Adorned with designer furniture, high-end home accessories, artworks by Mark Grotjahn and Ed Ruscha and Ruth Asawa's signature hanging sculpture, the couple's living room is as boujee as it gets.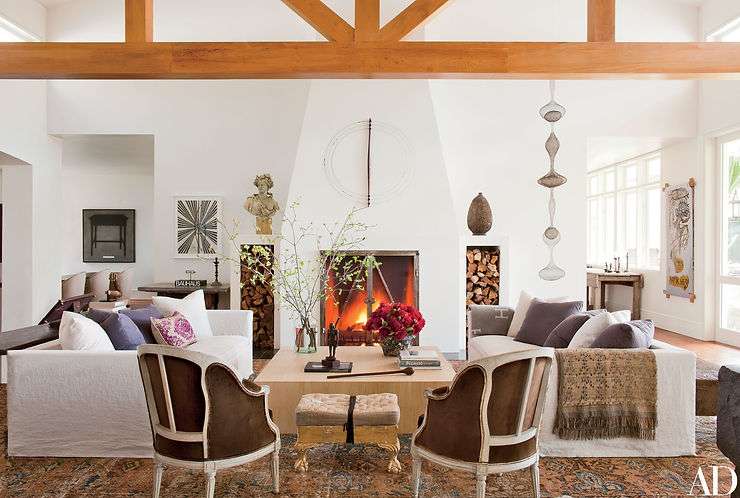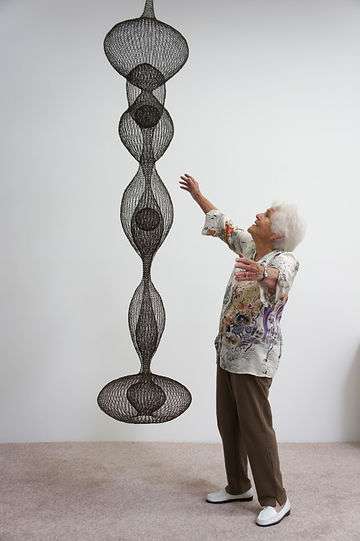 But that's not where the artistic journey ends. Arguably their most expensive and prized possession, Andy Warhol's Puma Invader (Positive), 1986, hung on the wall of their dining room.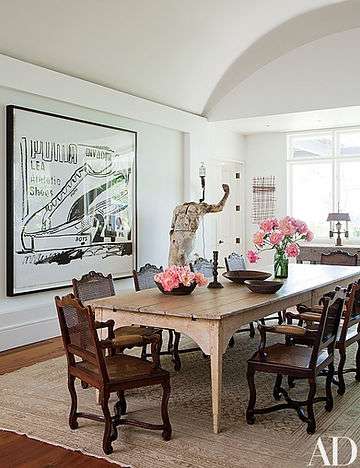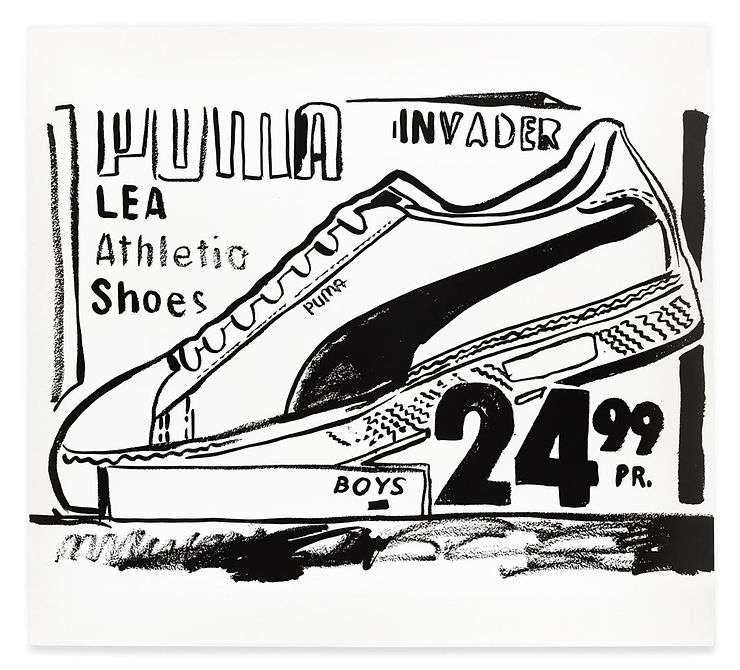 Leonardo Di Caprio
Championing environmental conservation, Leonardo DiCaprio might never have played the Dark Knight but he is definitely the hero we need right now. When he's not saving the environment or making blockbuster films, DiCaprio is busy buying art at Christie's, Sotheby's and charity auctions. Back in December 2014, he acquired Frank Stella's Double Gray Scramble, 1973, from Marianne Boesky Gallery at Art Basel Miami Beach.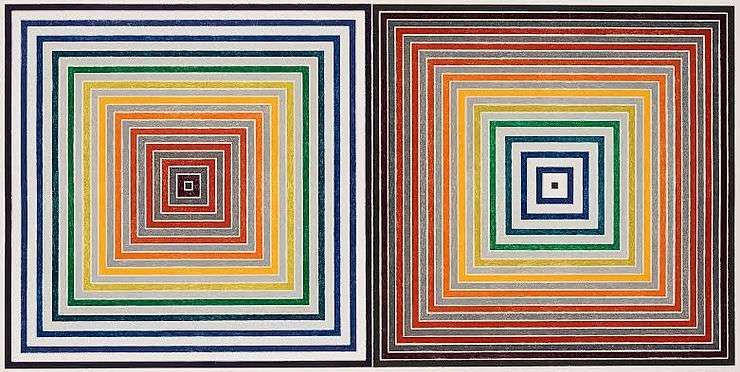 Christie's and Leonardo Dicaprio foundation partnered to organize the 11th Hour auction back in 2013, to raise money for environmental issues. The auction totaled $38,827,000 and saw DiCaprio himself bidding on Takashi Murakami's Monoke, 2013, which he eventually bought for $735, 000.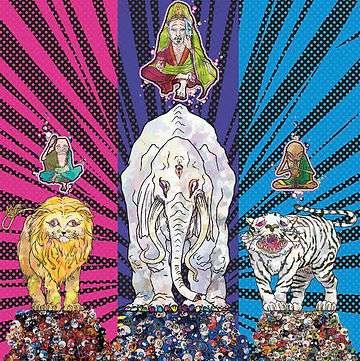 The actor is also said to own a number of Basquait's and prints by Ruscha, including one of his first important purchases. Unfortunately the exact works by Jean-Michel Basquiat and Ed Ruscha owned by DiCaprio have never been publicly disclosed. But when they are finally disclosed, there's going to make some big waves in the art market, that's for sure.
Madonna
An icon for many a generation, Madonna has made her impact on the music industry in a number of ways. From being a Pop icon to her eye-popping live performances, Madonna has raised eyebrows for years. But today we're taking a look at her influence on the world of art. It's no secret that Madonna hung out with some of the biggest artists in the 80s including Keith Haring, Andy Warhol and her old flame Jean-Michel Basquiat. Their relationship is not only a story for Cosmopolitan but actually affected the art world. Basquiat had created a number of works for Madonna during their relationship but actually took them back from her after they split. What's worse, those paintings will never be found because Basquiat painted over them with black paint. Basquiat died at the young age of 28 meaning he already had a very limited body of work which was further diminished after he destroyed those paintings. That was back in the 80s but her role as a major player in the art market has just evolved over time. Her current art collection is estimated at $100 million featuring works by Pablo Picasso, Fernand Leger, Frida Kahlo and Damien Hirst to name a few. Her most prized possession though is one of Frida Kahlo's most important and amazing works, My Birth, painted in 1932. Madonna once told Vanity Fair, "If somebody doesn't like this painting, then I know they can't be my friend." Same Madonna, same.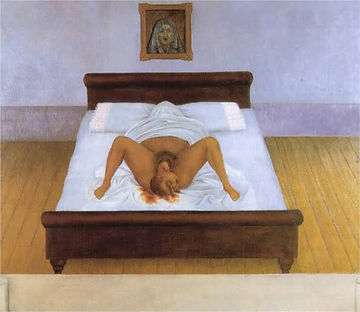 Madonna gravitated towards modern masters and dealt with truly blue-chip pieces by Picasso, Leger, Man Ray, Diego Rivera and Tamara De Limpicka. She began seriously collecting in 1987, when she purchased Fernand Legér's Les Deux Bicyclettes (1944) for just $1 million—a steal given today's prices for a similar work.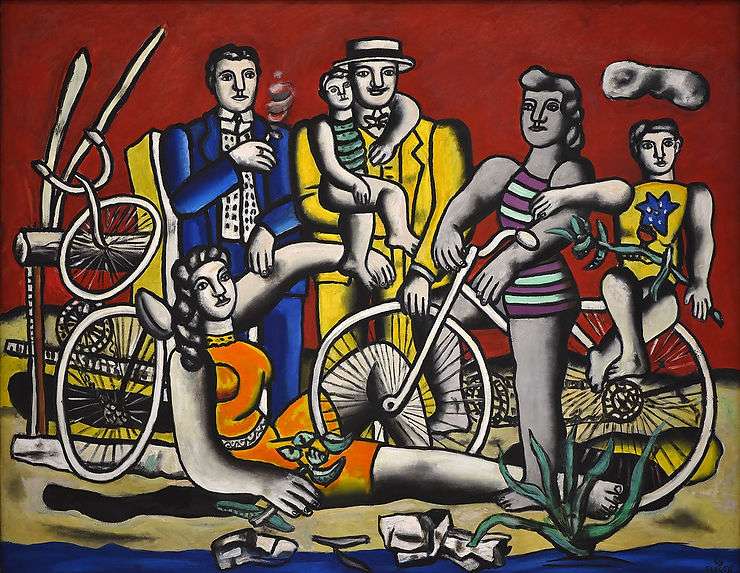 David and Victoria Beckham While the Beckham household is worth upwards of $1 billion, it's interesting to see the kind of art they collect. David in particular, is reportedly a major patron of British provocative art and also encourages emerging artists. The Beckham collection is said to include works by Banksy, Damien Hirst and their favourite, Tracey Emin. For her 2nd birthday, Harper Beckham was gifted Damien Hirst's 7 foot painting, Daddy's Girl estimated at $985,200.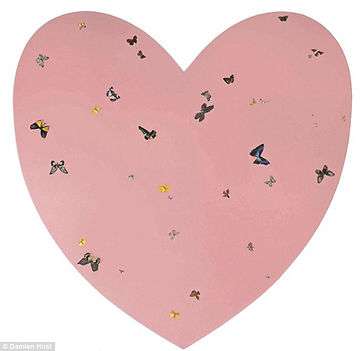 Come birthday or anniversary, the couple loves to splurge on and exchange Tracey Emin's artworks as love notes. Here's an Instagram post from a few years ago, celebrating Posh Spice's 42nd birthday.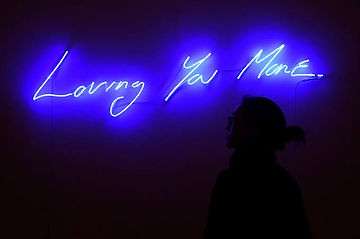 So here are some of our favourite celebrity art collections. There were a number of notable mentions such as Kanye West, Brangelina, William Louis Dreyfus and of course Beyonce and JayZ who we've spoken about a number of times on our Social Media.
Tell us some of your favourite celebrity art collections in the comments section and who knows, maybe we'll have a part 2!