We're nine months into the lockdown and tensions are running high. Anxieties, uncertainties, loneliness, boredom, and cabin fever. It's getting to all of us.
This deep into the lockdown, it can be hard to imagine even the most introverted of people enjoying this global pandemic induced affliction. But, while a few months of quarantining has most of us struggling to stay inspired, and itching to be reunited with civilization, we can't help but wonder about some notable artists who spent their lives chasing isolation.
Playing into the trope of the 'reclusive artist', a look at their lives is enough to make you think, perhaps they would have been more than at ease with this prolonged confinement.
Art Fervour brings to you five artists who not only worked best in isolation, but spent their lives seeking it out. Their affinity with solitude, often the driving force behind their unique voice and free flowing creativity.
If lockdown blues have been bogging you down, these artists could inspire you, and teach you a thing or two about what they have found —Something that takes most of us a lifetime to figure out — the joy and contentment of one's own company.
Tehching Hsieh:
For this Taiwanese performance artist, isolation was not just a source of inspiration, but in itself a work of art. Hsieh is perhaps best known for one year performance, a five part series of endurance pieces that explored time and life, wherein he isolated himself in different situations —sometimes outdoors, sometimes in confined spaces—for spans of a year at a time, as part of his performance art pieces.
'Isolation, and being solitary is very important to me.' -Tehching Hsieh
From 1978-79, Hsieh performed the cage piece, confining himself to a small cell-like room for a whole year with nothing and no one for company. For one whole year he cut off all communications, refused to read, write, listen to music, or watch tv.
This exercise of extreme boredom was recorded with one photograph a day meant to capture the changes in his physical appearance over the course of the year.
About his motivation behind doing the piece, he said, 'I was thinking about wasting time. Before I had a studio, but I didn't know what to create. I was just wasting time, thinking, for years. Then I turned wasting time into art. I'm working hard but I'm doing almost nothing. That's the way I like it.'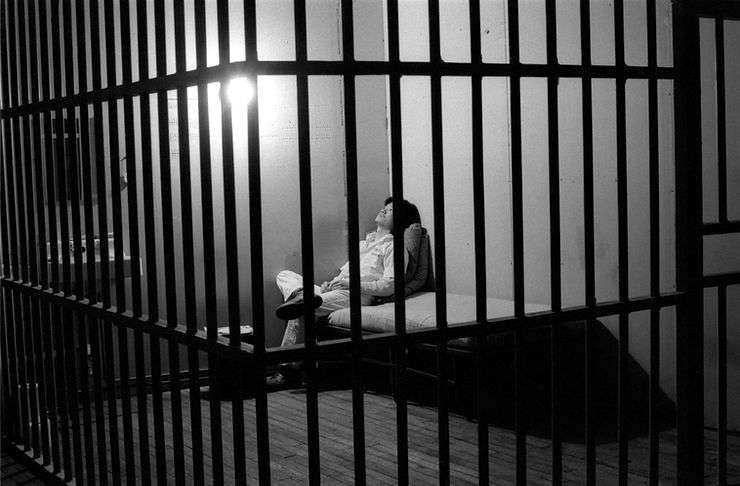 Alec Soth
Another artist likely to feel, quite literally, and figuratively, at home in the past months of lockdown, is photographer Alec Soth, who has, for most of his career, worked in isolation.
'The reason I wanted to become a photographer was to spend time alone,' – Alec Soth.
One of Soth's most acclaimed bodies of works is a series of photographs he took while travelling across Silicon Valley, for months, by himself. 'The psychological elements of working alone are so profound,' he once said.
In 2018, an already well established photographer, Soth left his life in the city as well as photography, and moved to a rundown farmhouse in his hometown of Minneapolis. Here he spent his time meditating, doing menial tasks, and making art other than photography. He describes this time spent alone as radical to his psyche.
'I think the tinge of madness that comes from spending too much time alone can be a good thing —you can access something real.'
At the end of the one year stint, Soth is said to have emerged back into social life, and to photography with a drastically altered approach. Keeping himself busy through the lockdown, Social distance and isolation continue to be a central motifs in Soth's work.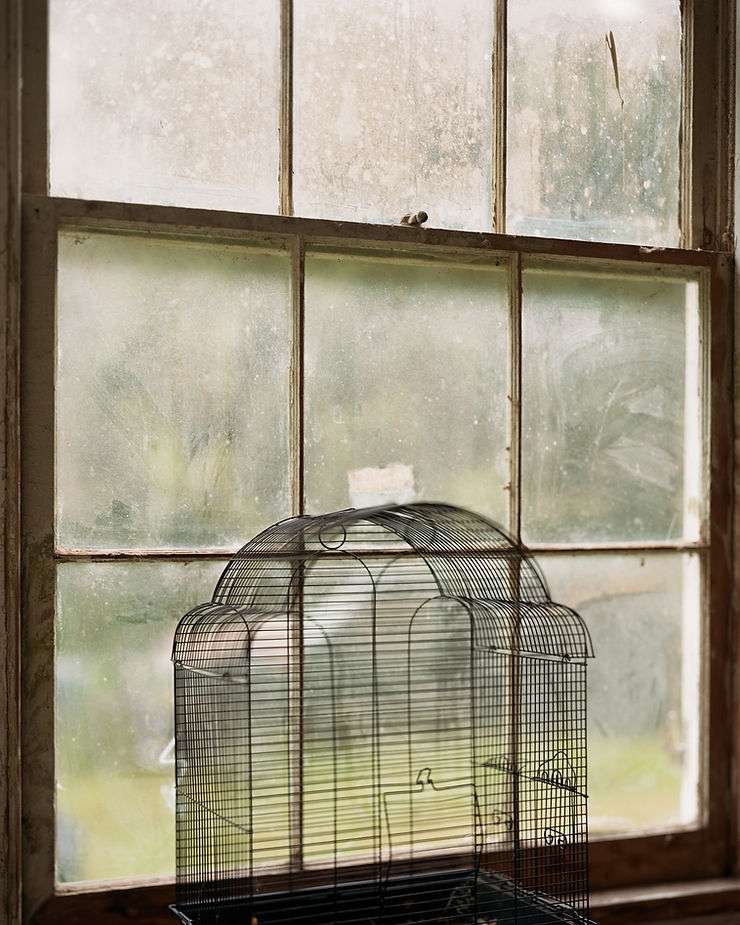 Ellsworth Kelly:
The American painter and sculptor was a self-proclaimed 'loner'. Growing up with illness and acute shyness, much of Kelly's childhood was spent alone, often in the company of nature. Birdwatching became an avid interest of his, which he carried well into his adulthood.
This love of his, for solitude and the quiet it brought, finds its way onto his canvases years later.
In post World War II France, Kelly was a young American who could neither speak French, nor made an effort to learn how to. He did not mind that it distanced him from the people around him, in fact, he embraced it. 'I liked being alone. I liked being a stranger,' he told the New York Times in an interview in 1996, 'I liked the silence.'
Although he maintained a healthy social life on his return to New York, his years in Paris, spent actively social distancing, came to shape and define Kelly's artistic expression. Withdrawing from people made him more attuned to himself and his surroundings. "I felt like I've got to find something personal to me," he said, when asked about why he did it.
His minimal art, devoid of any social commentary, is largely inward-looking, and reflects his contentment with solitude.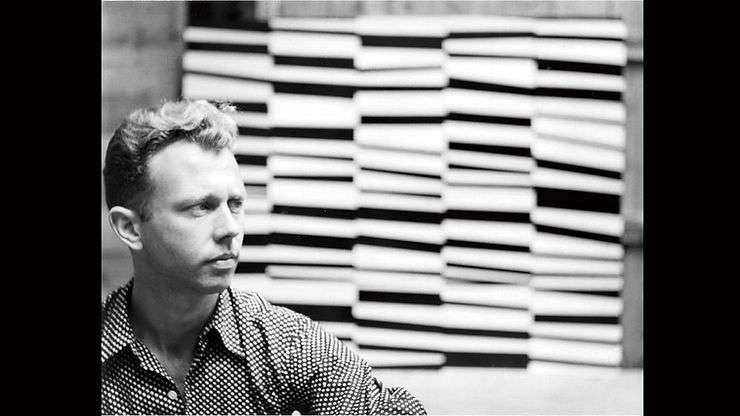 Georgia O'Keeffe:
Often called the 'mother of American modernism', Georgia O'Keeffe embodies the spirit of solitude like no other.
O'Keeffe, also famous for her whirlwind romance with photographer Alfred Stieglitz, found herself restless in the city life of New York, craving to escape the crowds. While Stieglitz was a social butterfly, O'Keeffe preferred being alone. 'There is a kind of freedom in being alone,' she said.
Finally, in 1929, after much deliberation, she left for New Mexico for the very first time. This became the first of her many extended trips in the desert, where she spent months wandering alone, living in tents, with nothing but her art supplies for company.
In 1934 O'Keeffe bought a piece of land on a ghost ranch, and permanently moved to the desert. Here she spent four years restoring the ranch and setting up her solitary abode. Her minimalist house with a view of the Cerro Paranal mountains became her haven, where she lived up to almost a hundred years 'deliciously alone', in blissful solitude, making art till her body allowed her.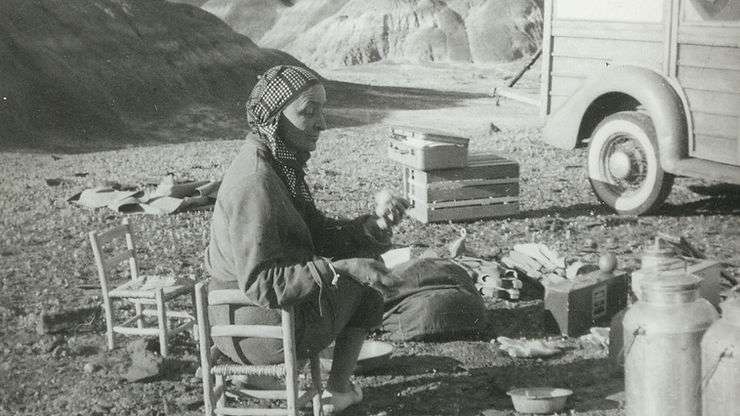 V S Gaitonde
In spite of being one of the most acclaimed— as well as the highest selling— modern artists in India, very little is known about V S Gaitonde.
Gaitonde famously lived the life of a recluse, doing very few interviews, almost never talking about his art, and keeping his personal life fiercely under wraps. He is said to have cut off all ties with his close family, as well as isolated himself from everything that was irrelevant to his painting, early on in life.
The peace and quiet that solitude might have brought him is reflected in his mostly monochromatic, minimal artwork. They convey the calm and stillness— that accompany the state of rest— that made up the qualities of the man himself.
'Everything starts from silence. The painter starts by absorbing all these silences.' – V S Gaitonde

If being cooped up at home still has you feeling unnerved, here's how you can find comfort through art.