Art fairs are at a crossroads in 2020. While some like India Art Fair have decided to postpone the fair, others like Art Basel and Frieze are pivoting to the digital medium to conduct their yearly events. Art Fairs are social and cultural spaces of viewing, buying and selling art. Through the years they've come to be a converging point for various art practitioners like dealers, collectors, curators, gallerists among many others. Today, they provide a crucial infrastructure for local and international art markets to intertwine. Some of the most prestigious art fairs today include Art Basel, The Armory Show and Art Dubai among others.
Art fairs are central to the art market. In 2019, they made an aggregate sale of $16.6 billion. But how did they come to be the key players in the art world? Have they always had a hold over the ecosystem as they do now?
Art Fairs began as religious festivals, mixing religion and commerce, in all dominant ancient empires. These festivals linked different lands and people which resulted in a large number of items to be accumulated in the fair. With the attendance of people from different places, fascinating artefacts started to be showcased at the fairs. This tradition of art gradually became a more significant part of the fairs.
Art Fervour takes a look at how art fairs evolved into the luxurious, grand affairs of today.
Fairs in the Antiquity
Artisanal fairs were an extension of the religious fairs that empires once used to organise. However, the former was less frequent making them an annual affair. The main networking was done through word of mouth and the increasing spotlight on commerce gave people a chance to display their best artefacts and artworks for their audience in the artisanal fairs. As commerce became more organised, the structure of the fairs did too.
The popularity and success of artisanal fairs led to the creation of the 12th century Great Fairs of Champagne. These fairs were located in cities near major caravan route intersections so that people travelling from far and wide could attend them. Two significant network-like features were worked up for these fairs – 'conduct of fairs' that protected merchants coming from different geographical locations and the 'ward of fairs' principle made sure that all trade contracts at the fair were followed through by the all parties present. This set a foundational system for all the fairs that followed. The international nature of the merchants visiting from Europe, Palestine, Syria, Asia Minor, Russia and China, made the fairs install a financial system of credit and money clearing.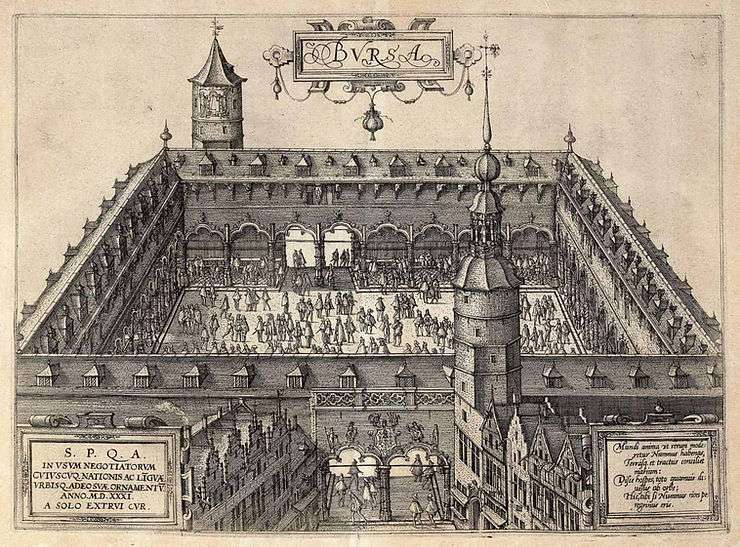 In the 16th century, the city of Antwerp established itself as an international trade centre with several international merchants living in the city to export goods to their respective countries. Art professionals took advantage of this audience in a well-developed market. This gave rise to art dealers. Dealers could link buyers and sellers of art, filling in communication gaps, and creating a large network of people that would propel the art market. The art fairs conducted in Antwerp are closest to the art fairs we experience now, in terms of structure and trade.
The Beginning of Contemporary Art Fairs
Switzerland. Cities like Paris, London and New York had a high density of art dealers – the art scene was already concentrated there. However, Germany and Switzerland didn't have these networks. The world's first fair for contemporary art was Art Cologne (earlier known as the Kunstmarkt Köln), held in 1967 in Germany. Cologne already had an informal network of art dealers in the region that didn't have access to the international art market. The Art Cologne fair was, thus, a success in terms of creating a new set of connections in the German art market. However, the fair limited the geographical locations (German galleries only) and the number of attendees.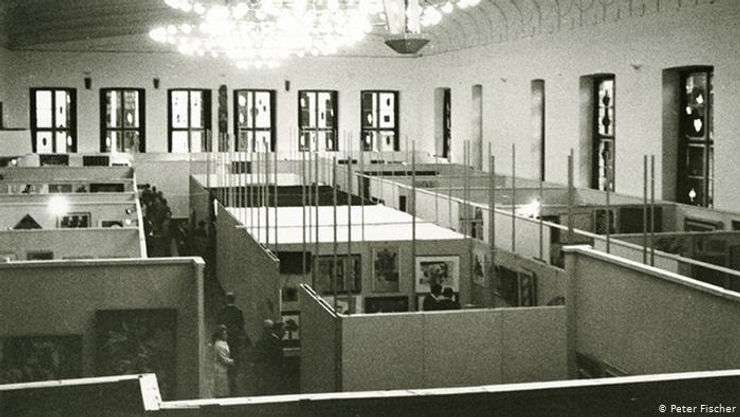 Soon after, Art Basel launched in 1970. Although its art dealers and collectors were local, the attending dealers were interested in finding collectors from abroad. In these fairs, only art dealers could participate, not auction houses or single artists. A jury selected the artworks that were put up in fairs. The processes followed in contemporary art fairs are similar to the ones set decades ago. Art Basel took advantage of informal local networks and well-connected international networks that allowed them to reach a larger audience. This established them as a significant player in the art market.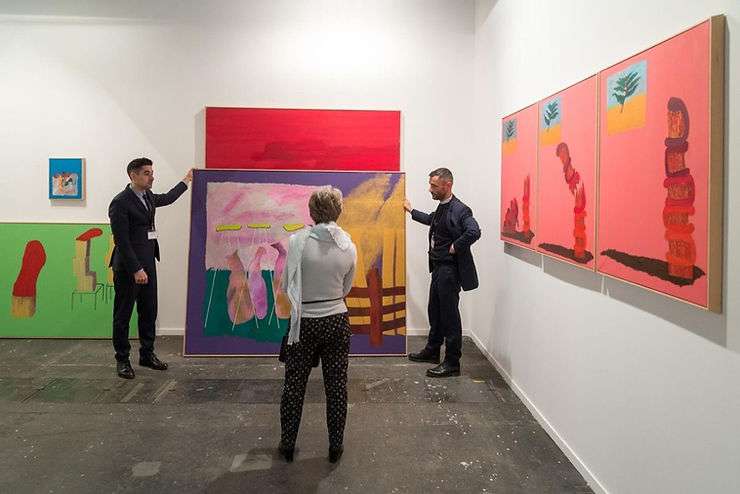 Economic historian Stefano Baia Curioni mapped the number of art fairs to indicate their explosion in the 21st century. According to his statistics, by 1970, there were three major contemporary art fairs. From then on, the growth accelerated rapidly – 14 fairs in 1990, 68 in 2005 and, by 2011, when Baia Curioni's statistics end, 189. This growth is one of the results of the globalisation of the art market.
Georgina Adam in her book "Big Bucks: The Explosion of the Art Market in the 21st Century" detailed, "Fairs have been mushrooming around the world, and the financial crisis of 2008–9 had virtually no impact on this. Art Dubai and ShContemporary (postponed in 2013) were started in 2007; ArtHK in Hong Kong in 2008; the Indian Art Summit (now India Art Fair) and Art Rio in 2009. Istanbul got a new fair in 2013, Sydney and Moscow in 2014; two new ones were created in Silicon Valley in the same year."
This proliferation was because of art fairs becoming the dealer's playground. Auctions, with their now-or-never faced-paced thrill of buying artworks, attract several collectors. However, dealers could not fabricate the same at galleries or with clients. The art fair had a format of a limited number of days open to the public (the first two of which were usually reserved for VIPs). This was considered a response to auctions by dealers. Additionally, art fairs allowed dealers to internationalise. Fairs like Art Basel and Frieze became markers of legitimacy for smaller galleries allowing them to get credentials for more people to be interested in buying art from them.
Art Fairs become Synonymous with Luxury
Art fairs are now destination events, transforming the cultural landscape of the locations they're held in. The fairs not only organise stands for various galleries to showcase artwork but also hold programmes that include talks by prominent art practitioners, gallery walk-throughs and networking parties. Luxury-goods brands like Ferrari, BMW and Cartier have become a part of art fairs like Art Basel by collaborating with artists to sell custom luxury goods. The rise of a billionaire class has increased the number of collectors who have a high spending capacity, attracting a larger audience at art fairs. Thomas Seydoux, an art dealer, described art fairs in Georgina Adam's book as "social events" and "lifestyle choices" that overshadow the business of the artworks exhibited in the fairs.
The increasing format of five-day art fairs has packaged itself as a mini art vacation. While we may not be able to attend it in person during the pandemic, you can check out this blog to find recommendations for biographical films on controversial artists and their muses!