When thinking about India from the perspective of a tourist, our thoughts naturally move towards top-rated restaurants and more popular architectural marvels. But beyond the Taj Mahals, Chowki Dhanis, and the Fatehpur Sikhris, what are some of the lesser-known Indian treasures that you could visit if you had the chance to?
If all you had was one day to experience India from morning till night, where would you go? Here's what our itinerary would look like:
Sunrise at Matanga Hill above the ruins of Hampi
Nothing comes close to witnessing a sunrise that you've truly earned. The hill starts just a short walk from the famous Virupakshya Temple and is a good thirty-minute climb up to the top. On the walk up, you'll be sure to come across prickly pushes, steep steps, the occasional monkey and these absolutely monstrous centipedes. But it's all worth it, so push that insect-phobia aside and keep climbing.
Back when I visited Hampi in 2017, we ended up climbing Matanga Hill is just in time to catch the sun rising over the valley. It's not a bustling spot, so you're only going to find one or two people up there, making it a serene spot to sit down, take a breath, and marvel at the view. On one side, you have the Tungabhadra river making its way surrounded by a tightly-knit cover of green trees; on the other, you have the age-old ruins of Hampi, dating all the way back through several civilizations such as the Vijayanagar Empire (14th Century CE) right up to the Mauryan Empire (3rd Century BC) and is what makes Hampi a current UNESCO World Heritage Site. Sounds like a pretty epic start to the day, right?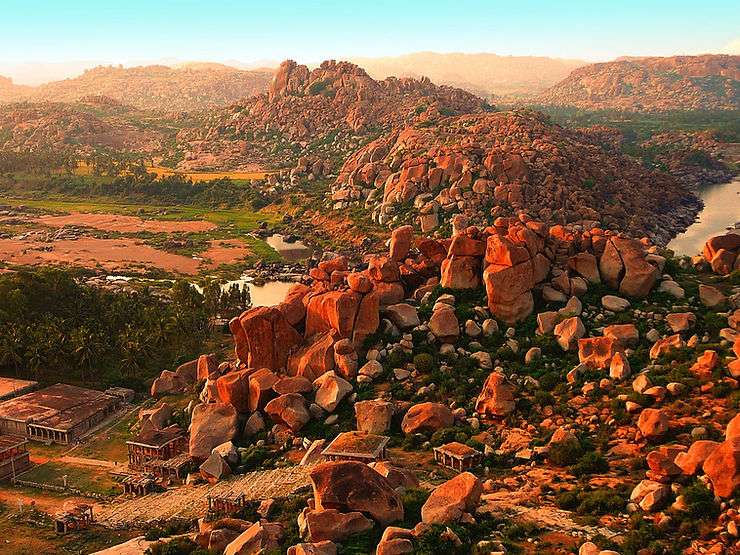 Exploring Old Delhi Through A Delhi Food Walk
There is something so unique about the sights and smells one witnesses while walking through the streets of puraani dilli, that's hard to match. As a well known Urdu poet Mir Taqi Mir described Old Delhi as "alam me Intikhab" (unique in the universe), the bustling streets huddled with age-old shops that have been passed down several generations make you wonder what is as well as what has been here. The Delhi Food Walk takes you through these streets sampling delicious food while giving you insights into the history and cultural nuances of the neighborhood.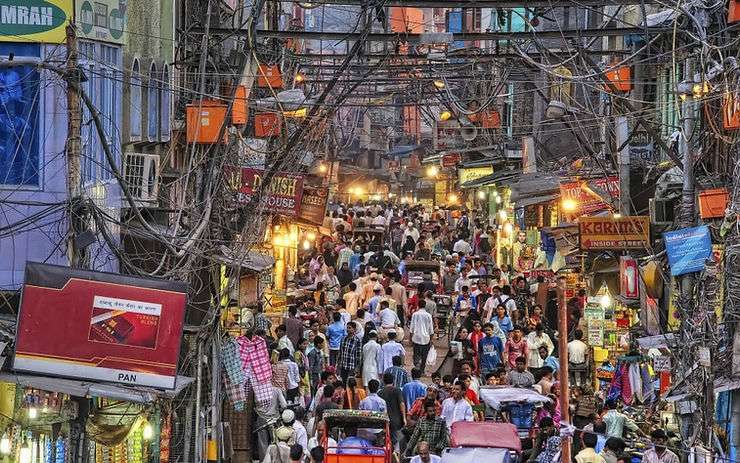 Some of the stops include piping hot kachori-subzi and then of course much-revered paraanthe vaali gully (street of parathas), where you'll mostly find tiny establishments that have been serving the same recipes since the 1800s. The locals of old delhi seem to have their own favorite picks which they vouch for with utmost sincerity, but honestly, each place here does justice to your palette. Food soaked with culture and history just tastes so much better, and that's why I know I'd recommend no other spot in the entire country if you had just one breakfast to eat.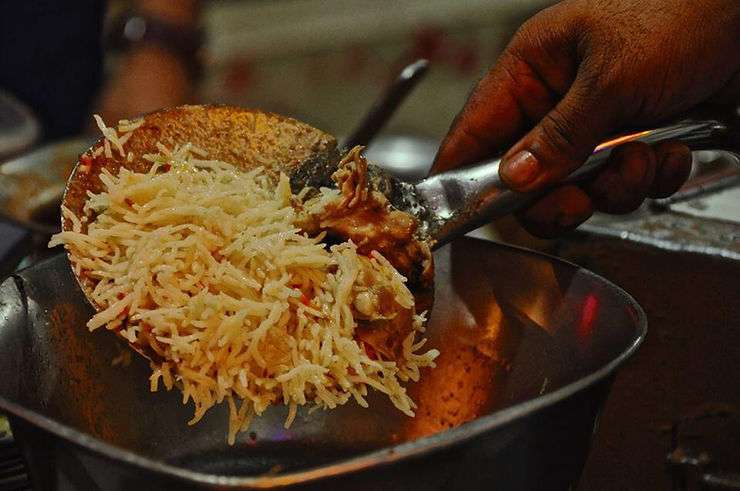 Re-experience Wonder At Golconda Fort in Hyderabad
Built-in 1143, the fort was the principal capital of the Qutub Shahi kings and is the second World Heritage Site on my list today. A complex of mosques, palaces, and pavilions, Golconda Fort is truly what a dream looks like for both hide-and-seek as well as counter-strike enthusiasts. Apart from these, the fort also boasts of mounted cannons, drawbridges, gateways, ornate halls, and majestic stables. The Fateh Darwaza, or Victory Gate, is the most astounding wonder of the fort. Considered to be an engineering marvel, the gate is best known for its acoustic effects. If you clap your hands at a certain point near the dome, the entire entrance-way reverberates. Seriously, try it- the sound of the clapping can be heard clearly at the hilltop pavilion, which is almost a kilometer away!
Though I visited in the morning when I was in Hyderabad last year, Golconda Fort springs to life with the light and sound show that starts around 6:30 pm. The show was started to showcase snippets from the fort's regal past. You get to witness a ton of cultural history – the grandeur, the rise, and the fall of the fort and its rulers. Make sure to grab a cup of Irani chai and a couple of Osmania biscuits from the iconic Cafe Niloufer on your way there!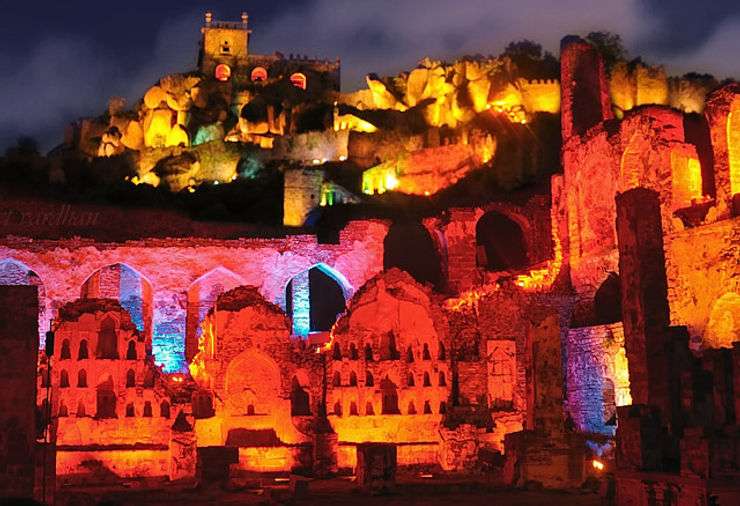 Some things just can't be missed: The Jantar Mantar In New Delhi
Aaaand, we're back in the nation's capital to explore the much-loved Jantar Mantar, that lives up to the hype. The construction of the observatory was completed in 1724 and it was built with the purpose of providing accurate astronomical data. Maharaja Jai Singh II took special interest in astronomy and built several such observatories in his kingdom.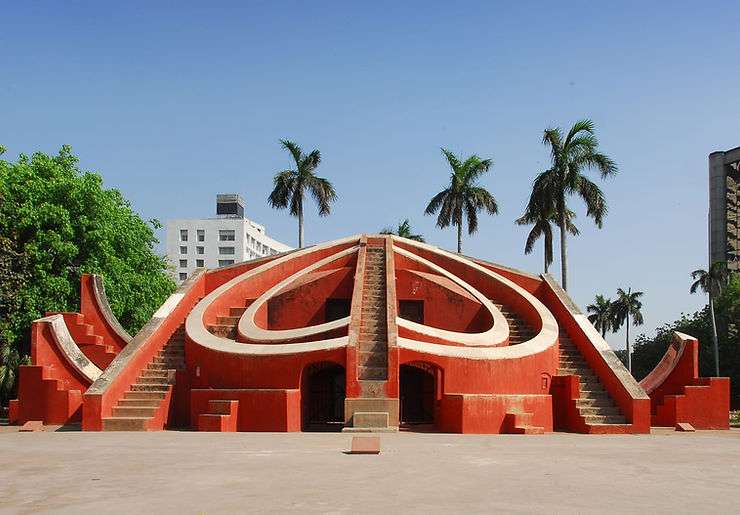 The most impressive structure at the observatory is Samrat Yantra, the sundial. Mishra Yantra, another instrument of interest, was used to measure the longest and the shortest day of the year. The other instruments at the Jantar Mantar observatory were also employed to calculate various phenomena of planets, stars, and the universe, each one so interesting that I got lost in awe for a couple of hours here. There are also similar observatories in Ujjain, Varanasi, and Jaipur that still remain functional.
A Parsi Feast at Britannia Restaurant & Co.
Often, In a quest for the best butter chicken, a crisp dosa, or a spicy Konkani curry, we tend to miss out on the lesser-known cuisines that this beautiful country has to offer. Mumbai hosts India's most dense population of Parsis, a Zoroastrian community that migrated to the country from Persia back in the 7th century to prevent persecution by the Muslim rulers of the time. And this age-old restaurant serves the most authentic Parsi delicacies in the city.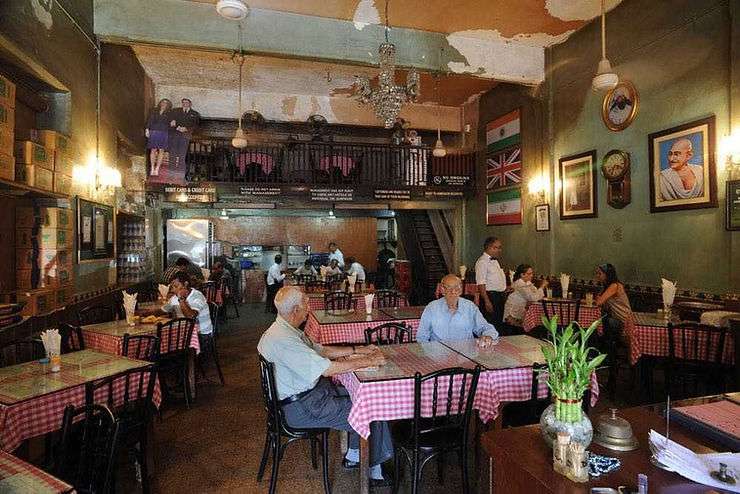 Founded in 1923, Britannia is one of those places that instantly give you a sense of warmth and homeliness that's hard to describe in words. You walk in to witness high ceilings and the simplest decor one could imagine – no extravagant menu, no fancy cutlery; only a simple one-page menu which hasn't changed a wink since I've known the place. For me personally, two things defined this iconic restaurant – their mouth-watering berry pulao, and the warmest smile of the late owner Mr. Boman Kohinoor (who sadly passed away just two days ago), who would sit by the entrance and greet every person who walked in. He truly made it a place worth visiting and will be sorely missed by everyone who has been here.
An afternoon nap on A Field Full of Flowers in Kaas Plateau
The Kaas Plateau is a must-visit for all nature lovers, especially at this time of the year, when the flowers are in full bloom. The thriving ecosystem of the plateau makes it a biodiversity hotspot with thousands of varieties of endemic flowers and butterflies. Rightfully called the Valley of Flowers, Kaas is a delightful sight to behold and definitely worth visiting despite the popularity and crowds that tend to flock their post the monsoons.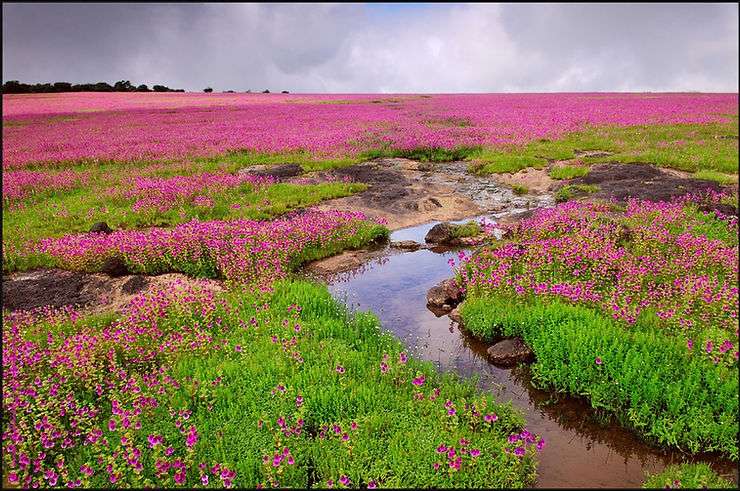 My suggestion: drive a kilometer or two further down from where you'll see most of the crowd and you'll reach a part just before Kaas Lake that's slightly less populated but still extremely beautiful as it comes with the solace you need in a place like this. Lay down a blanket and just doze off under the warm sun, surrounded by some of the most beautiful flora in the country. I was lucky to find a less crowded spot when I traveled there and it was the best nap I've ever taken. I seriously got them Joey-Ross feels minus the cuddling.
Touring the BDL Museum in Mumbai
The Bhau Daji Lad Museum was the very first museum I happened to visit back when I moved to Mumbai. Erstwhile known as the Victoria and Albert Museum, the museum was renamed, some hundred years later, in 1975, and welcomes hundreds of history and art lovers, students, and tourists every single day. An impressive structure of Victorian architecture, today the museum is synonymous with the story of Bombay coming to life over the centuries – you can learn everything about the city from when it was just a group of islands known as Heptanasia to how it emerged into Mumbai, The City of Dreams.

The museum showcases its impressive collection of artifacts, architecture, and manuscripts in its six galleries. Apart from the galleries, you can also spend some leisurely time at the museum cafe, take a stroll in the garden and pop into an ongoing exhibition. The main attractions of the museum are the original Kala Ghoda sculpture and the 17th century manuscript of Hatim Tai, so make sure not to miss them.

Don't miss M.F. Hussain's Masterpiece at the Azad Hind Dhaba in Kolkata
Azad Hind Dhaba's piping hot tandoori rotis and famous chicken bharta are rather hard to match, even in a city full of restaurants that serve some of the best food in the country. Only few people know though, that this tiny dhaba at the heart of Kolkata is home to M.F. Hussain's famous 'Gaja Gamini'.
Back in the 1970s, Hussain would often be seen at the dhaba and was friendly with the owners and their family. He would always talk to them about how he wanted to paint one of the walls in the dhaba, which he finally did, but much later in 1996. He just walked in one day with his brushes and paints and sat there till the mural was complete. Today, this tiny dhaba's wall is probably the most expensive wall in the entire city, and as one of Kolkata's hidden art treasures – it is most definitely worth checking out.
Stargazing at the goat village in Raithal, Uttarakhand
In a country with such a high population density and increasing levels of pollution, there aren't a lot of places I've been to where I have actually seen a sky full of stars. Raithal is a tiny, remote village in Uttarakhand, that's approximately a five-hour drive from Dehra Dun. The people there form a tightly knit community that live sustainably, practice organic farming, and believe in hard work and simple living. And that's why this is the spot we recommend you end your day with.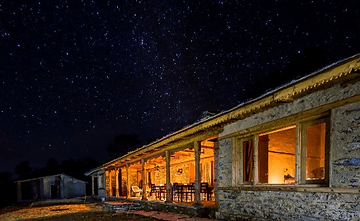 Make sure to pack ample woolens (we seriously learned this the hard way) and some old monk, sit by a wooden porch in goat village, and witness hundreds of stars in the night sky so surreal, it looks like it had to be photoshopped or digitally altered in some way. But it's not – what it is, is real, beautiful, and leaves you wondering how many more such spots you need to visit in your lifetime.