The AF Weekender is just around the corner and the Indian art world is buzzing with excitement. With over 80+ participating galleries, museums and organisations – the AF Weekender is spread across 17 cities. Yes, you read that right. We are coming to a city near you!
Did we tell you when it's kicking off? 23rd – 25th September 2022.
So, just in case you haven't checked out what AF Weekender is all about, we suggest you do it right now. Because it's not just about looking at art! AF Weekender brings to you a unique opportunity to BUY your first artwork, engage with your tribe, take part in fun and exciting games, rediscover your city through guided walkthroughs, and much more over FREE snacks and beverages.
https://www.artfervour.com/af-weekender-2022
Or read ,Everything You Need To Know About AF Weekender 2022
Now that you know everything about the BIGGEST art weekender, here are 5 Indian artists you should look out for at the AF Weekender 2022.
Aditya Raj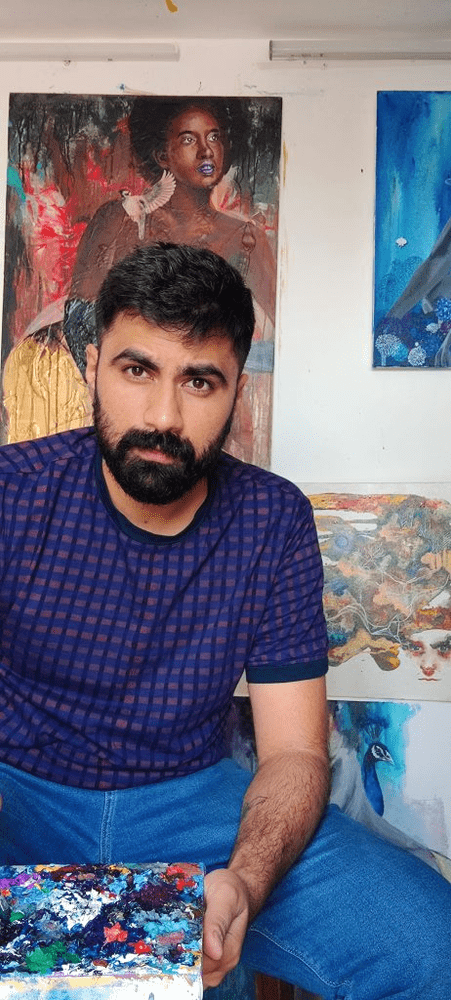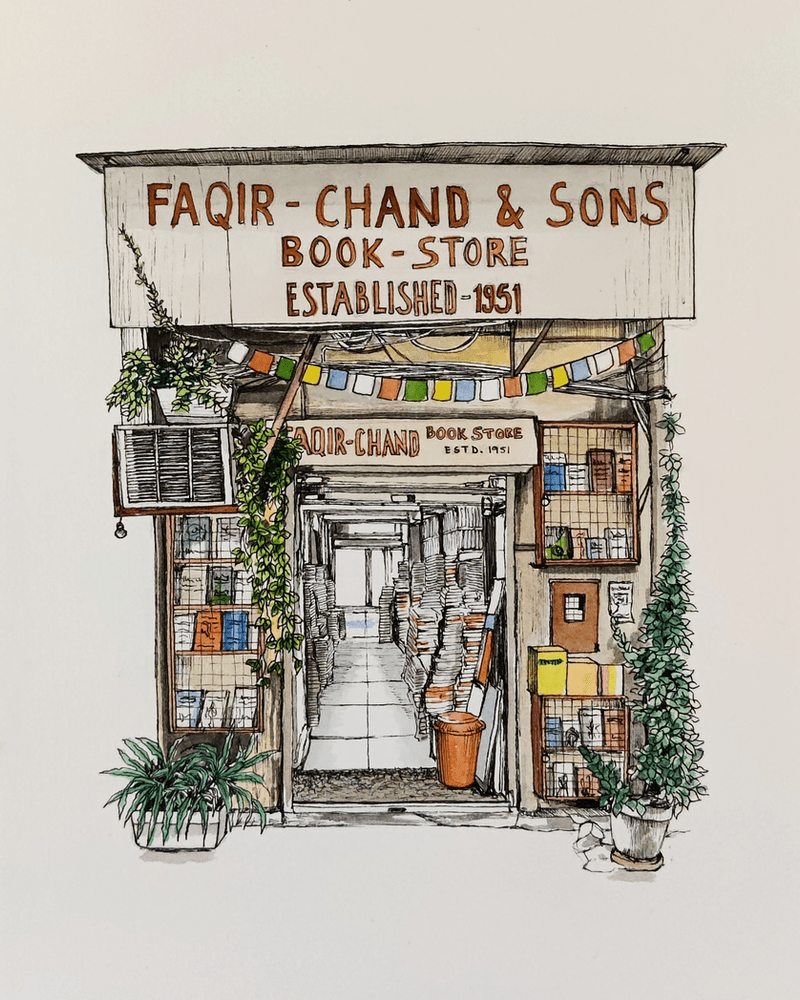 "For those who are lost, there will always be cities that feel
like home." said Simon Van Booy in Everything Beautiful Began After. Delhi-based artist Aditya Raj's watercolor paintings define the very emotion. Having spent a significant time in Delhi, Raj was prompted by his love for the city for him to take it as a muse and archive it. He has skillfully captured the essence and characteristics of Delhi on his canvas and you can witness it all at his solo exhibition 'Sheher' at Pulp Society, New Delhi.
Delhi, we shall see you on 23rd September 2022 at Pulp Society for the first solo exhibition of Aditya Raj that showcases his watercolour paintings of Delhi, created during the lockdown as part of the Inktober, a series where the artist created an artwork every day through the month of October, and uploaded it on his Instagram (@adirajart). The event will be accompanied by light drinks and snacks.
2. Ketaki Sheth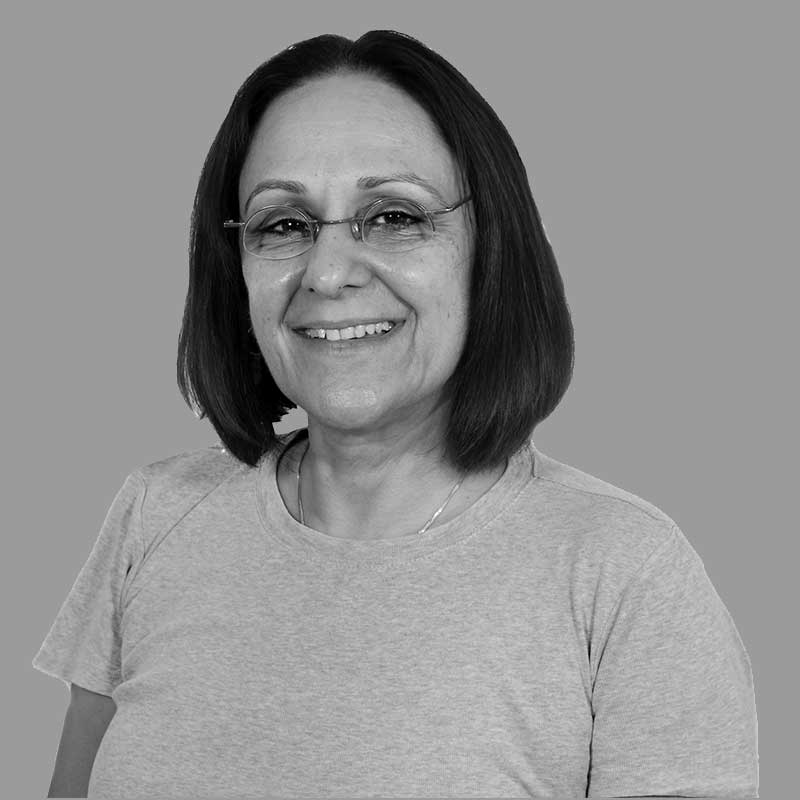 Mumbai-based renowned photographer, Ketaki Sheth began taking pictures of Bombay in the late 1980s, under the guidance of well-known photographer Raghubir Singh. Through her pictures, Sheth captures the very essence of the subject and portrays the undercurrents, instances and expressions which often go unseen. Sheth encourages the viewers to rethink what meets their eye. Now you get to view her art at the AF Weekender!
On view at Chemould Prescott Road, Mumbai is a solo exhibition by Ketaki Sheth of colour photographs and the accompanying publication, Photo Studio. Photo Studio marks her extraordinary transition to photographing in colour using the digital medium.
Between 2015-2018, Sheth travelled across India and visited over 65 photo studios, most of which were in a shabby state of decline. Photo studios in India have been explored by many photographers and written about extensively. Sheth's approach to the photo studios is anything but conventional as she often ignored the strict conventions of making formal, mannered portraits of people with inscrutable expressions. Instead, she used ageing studio lights when available, one handheld camera and lens to exhume tales of past glory and draw one's attention to objects and a cast of characters that surrender gracefully to her gaze. The event will be accompanied by light drinks and snacks.
Mumbai, this is the perfect place to be on a Friday night! See you there on the 23rd of September.
3. Kanishka Raja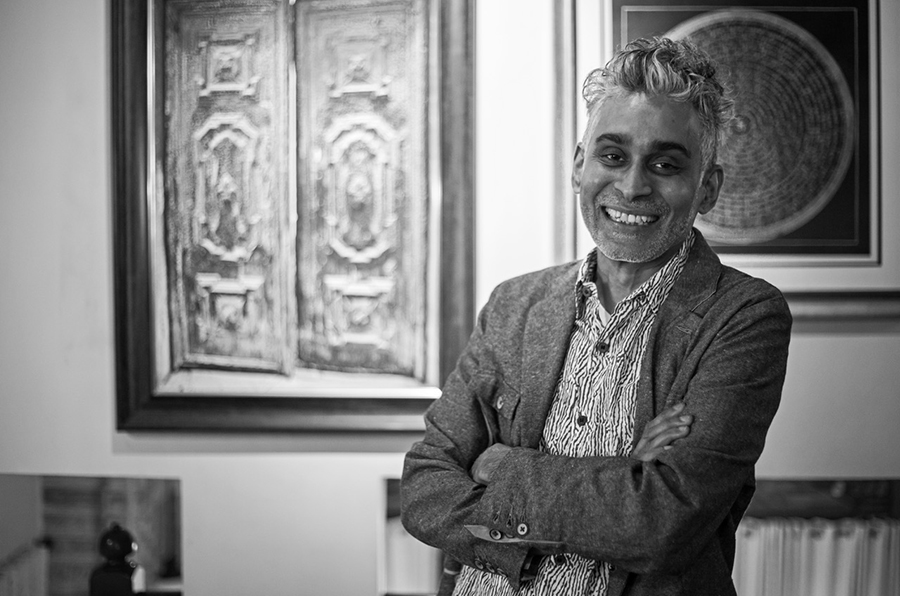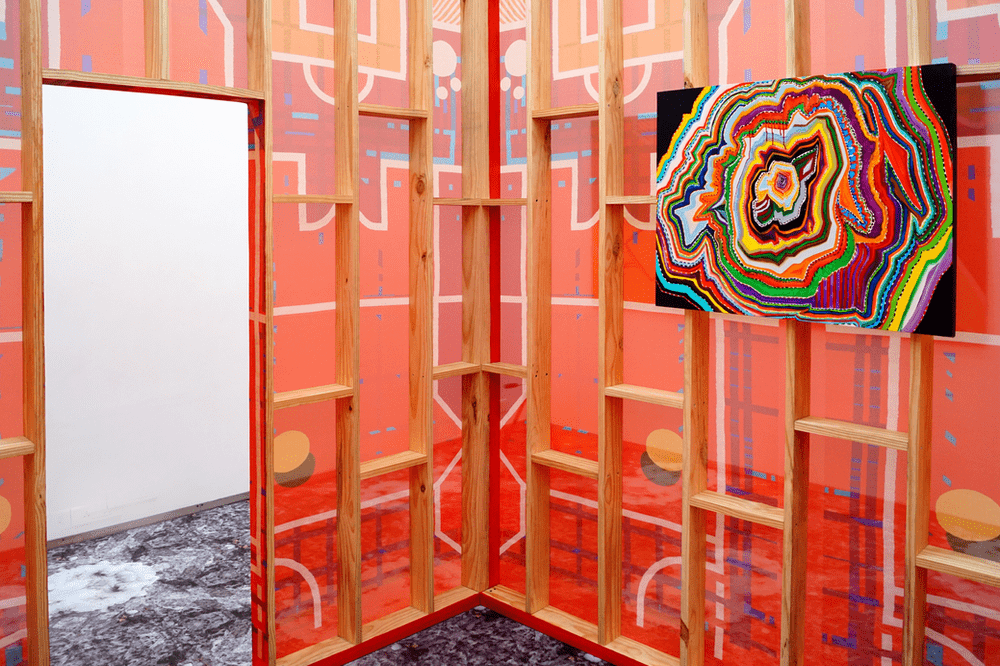 Artist Kanishka Raja was born in Calcutta, and lived and worked in New York and Kolkata. The circuitry of his work is grounded in the particular contingencies of this apposition. 'Ground Control' Raja's solo show at Experimenter – Ballygunge Place, Kolkata sheds light on his multiform practice, underscoring a constant pursuit of a plurality of thought, materials, and processes that held influential positions in his life and work.
At the core of the exhibition is one of Raja's series of pavilions, which he envisioned in drawings, notes, sketches and digital renditions; and is influenced by Durga Puja pandals that appear every year in the city, bringing together art, craft, public and private space, music, installation and interactivity. He was also immersed in a wide range of music, that was as much about control to him, as it was about improvisation. With the musician Mike Ladd, a long-standing collaborator, he created soundscapes for these pandals from deeply layered sonic sources. 'Ground Control' attempts to converge several strands of enquiry running concurrently through Raja's multi-dimensional practice. Kolkata, come and experience Kanishka Raja's art coming to life on 24th September, 4 PM onwards only on this guided walkthrough at Experimenter – Ballygunge Place. See you there!
4. Kakoli Sen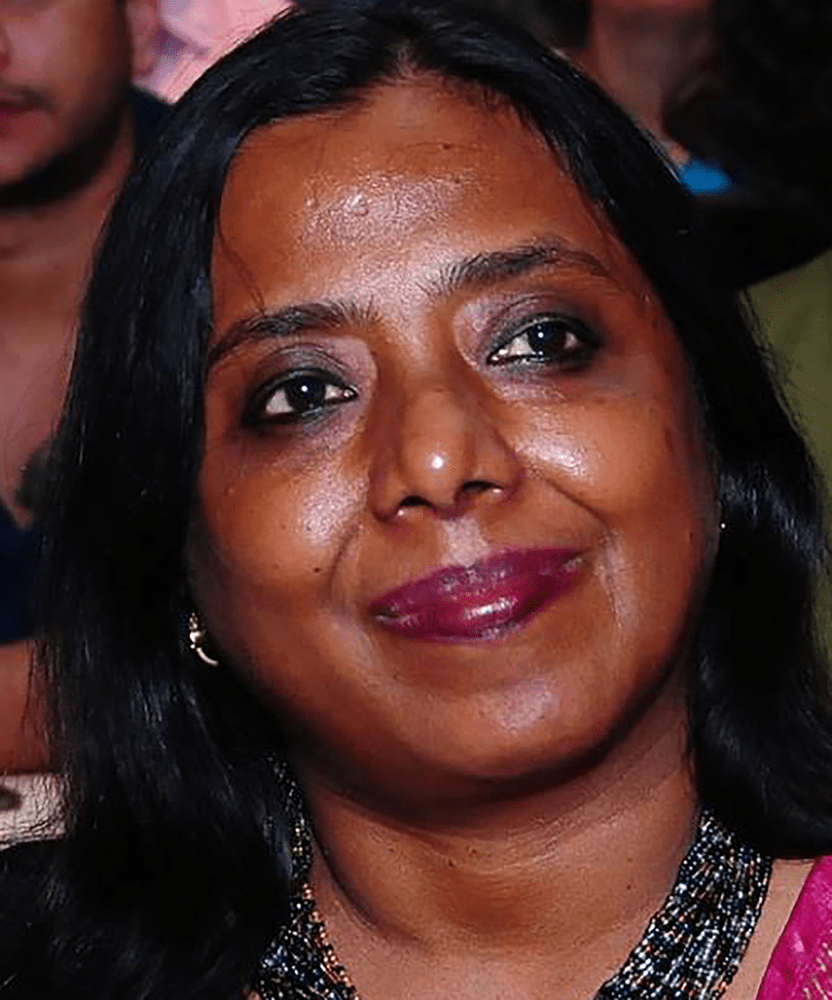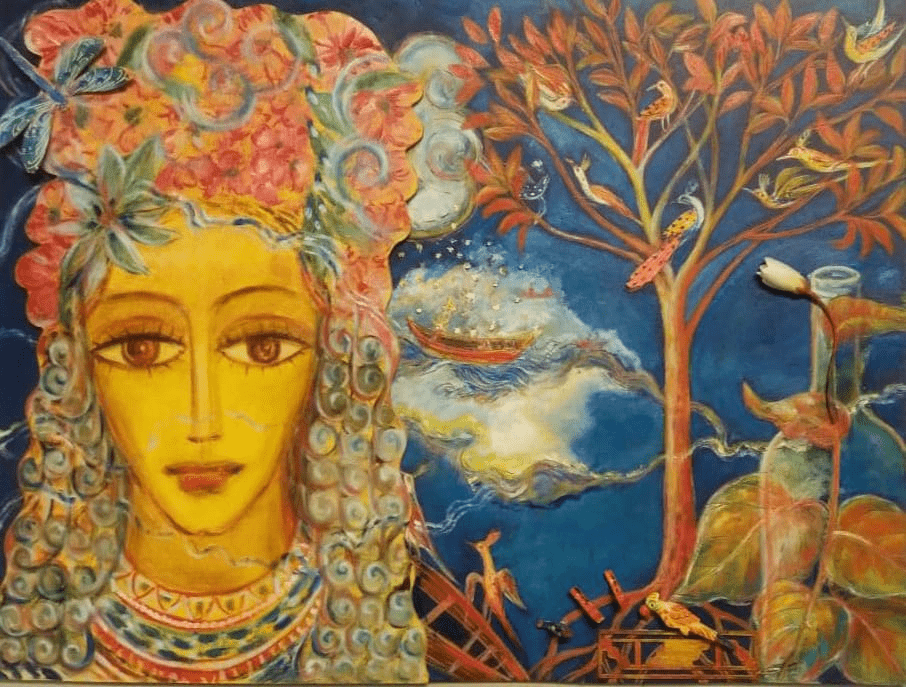 Bengal-born Kakoli Sen followed a career in the arts after earning her degree from Delhi University. She has held solo exhibitions in Delhi, Bombay, and Baroda, where she currently resides and works.
Sen contends that art is about making a strong statement in a beautiful and audible way. Sen started with realistic paintings but is currently leaning more and more towards abstract expressionism.
Most of Kakoli Sen's paintings are of women and have a surreal quality. They appear to be a part of the artist's memories despite not being restricted to the real world.
Traverse in the world of Kakoli Sen's art in Ahmedabad through 079 Stories's exhibition 'The Journey Within' curated by Nayna Soparkar.
5. Rahul Popaniya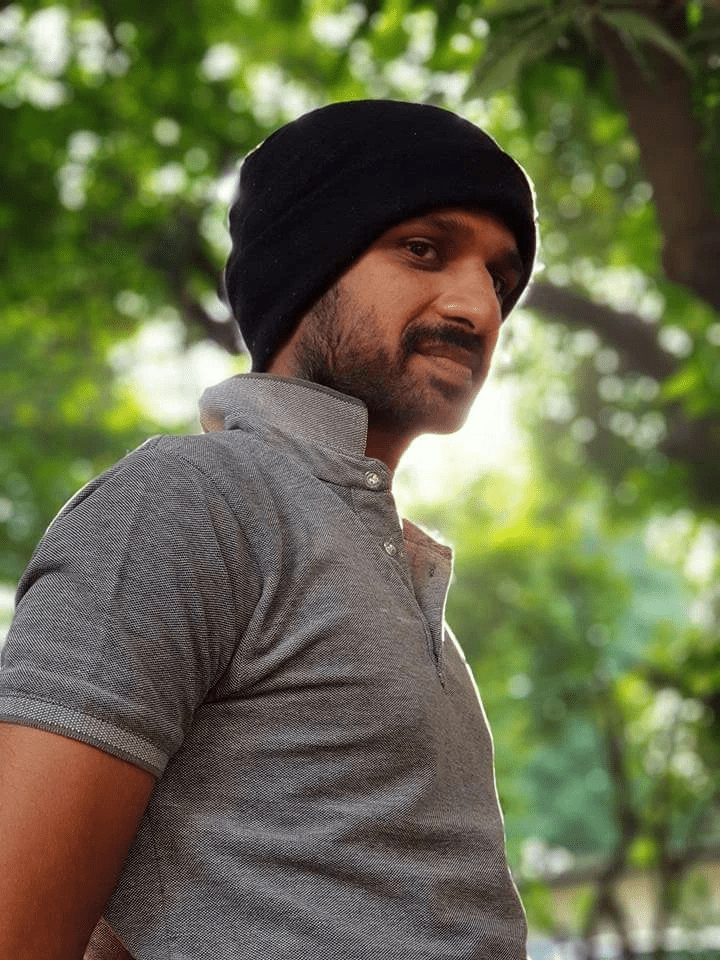 If you were thinking of ways in which you could interact with the artist and visit their studio to understand how they work and create art, then we have just the thing for you! At AF Weekender artist's have opened up their place of worship, their studio for you to come and visit. One such studio visit is being conducted by Surat-based contemporary artist Rahul Popaniya. Rahul anchors his practice based on the belief of a Gujarati saying which translates to 'good thoughts are part of one's morning'. It has been a constant effort for him to spend more time with clay. This process becomes a thriving means to a stream of consciousness that emphasizes the correlation of thoughts, ideas, and the form that is taking shape in the doing of clay. These becoming (happening) of ideas and forms in the process are then registered through various correlations and associations.
Couldn't spot an artist exhibiting in your city? Worry not, AF Weekender has something interesting in all the 17 cities! Check out our city-wise schedule here to find out What? When? Where?
To register for your favourite events, click on this link
REMINDER: Don't forget to register– MUBI is giving away free 30-day subscription to every individual registration. Hurry now and see you at the AF Weekender soon!