"Nature gets into our souls and opens doors to hidden parts of ourselves."
~ Pamela Heyda
Nature has always been a source of inspiration for art. The urbanisation and development in recent times have disconnected us from the wonders of mother nature. But the artists have always returned to it time and again, to tap into this vast resource that nature is. These artists remind us of the crucial yet very sensitive symbiotic relationship we have with nature.
Hop on a nature ride with these amazing contemporary artists and unravel their distinct approaches to it!
Jayashree Chakravarty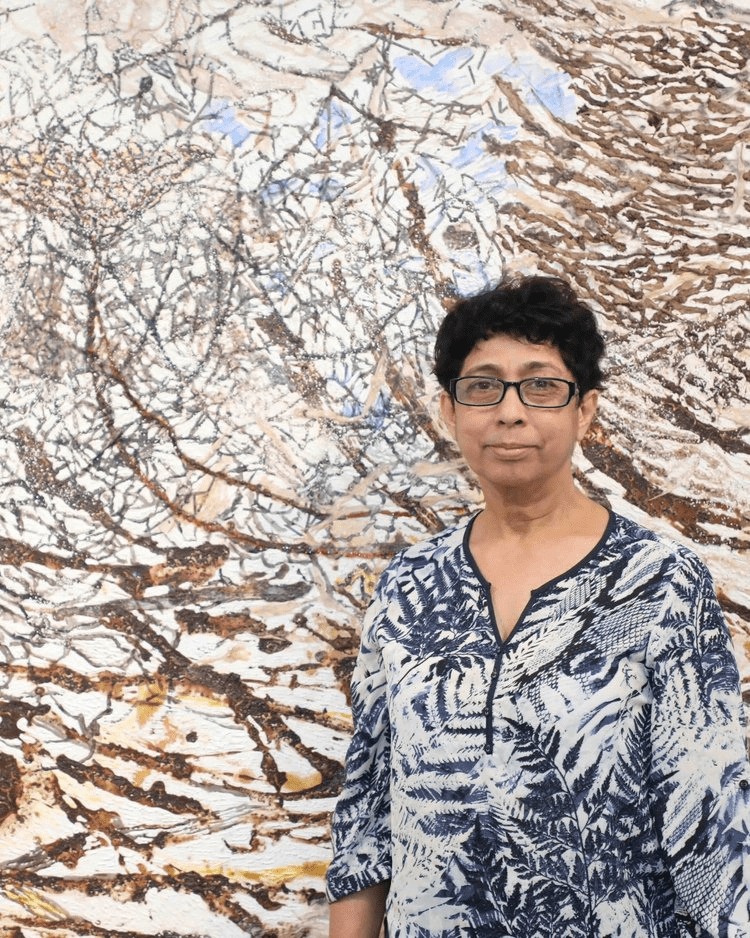 One of the most prominent Indian contemporary artists, Jayashree Chakravarty is a recipient of several awards. Her works capture the loss of lush vegetation to rapid urban development in the suburbs of Kolkata. Her works are also reminiscent of her childhood which was spent in the dense jungles of northeast India with her father, a doctor and a naturalist. She also works with organic materials such as dry leaves, dry flowers, roots, seeds, and so on; where nature goes beyond being a mere muse for the artist and takes on the role of the medium itself.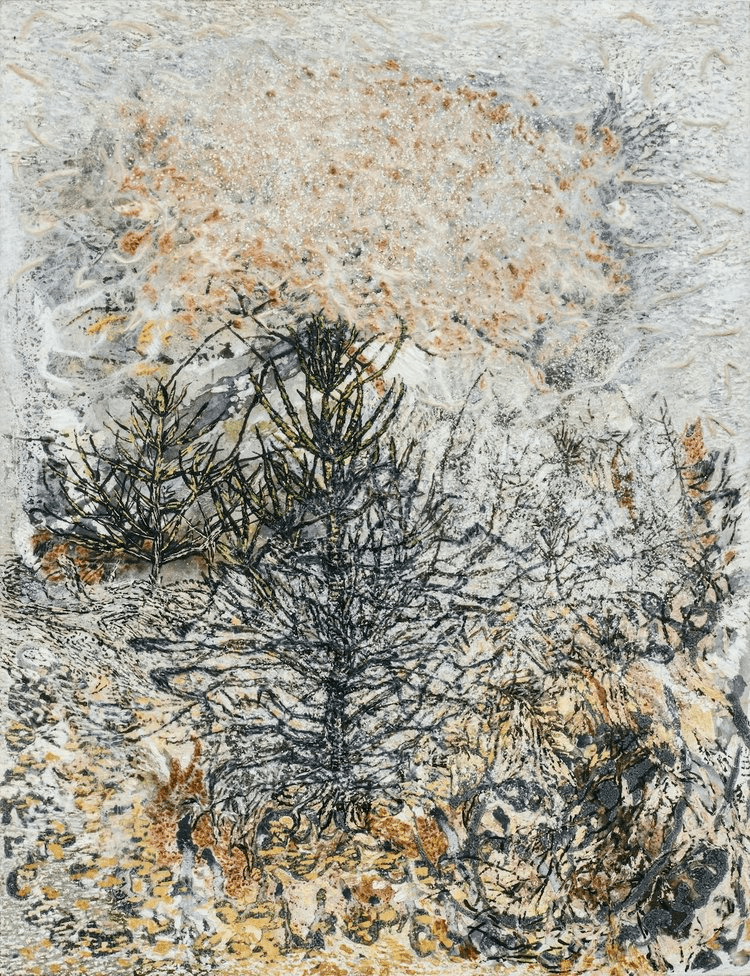 Senaka Senanayake
A child prodigy, Senaka is one of the most famous contemporary artists from Sri Lanka. He is best known for his flat style and the beauty he evokes from the natural world. His paintings instill a sense of awe in the viewer. Senaka primarily focuses on portraying flora and fauna from rainforests, which he wishes to preserve through the artwork he creates. "I could have shown the negative aspects of destruction, such as people and animals dying, but I try to do happy, positive paintings", says the artist. His romance with nature deepened when he visited a rainforest in Sri Lanka in 2005 and it became a muse for several of his artworks.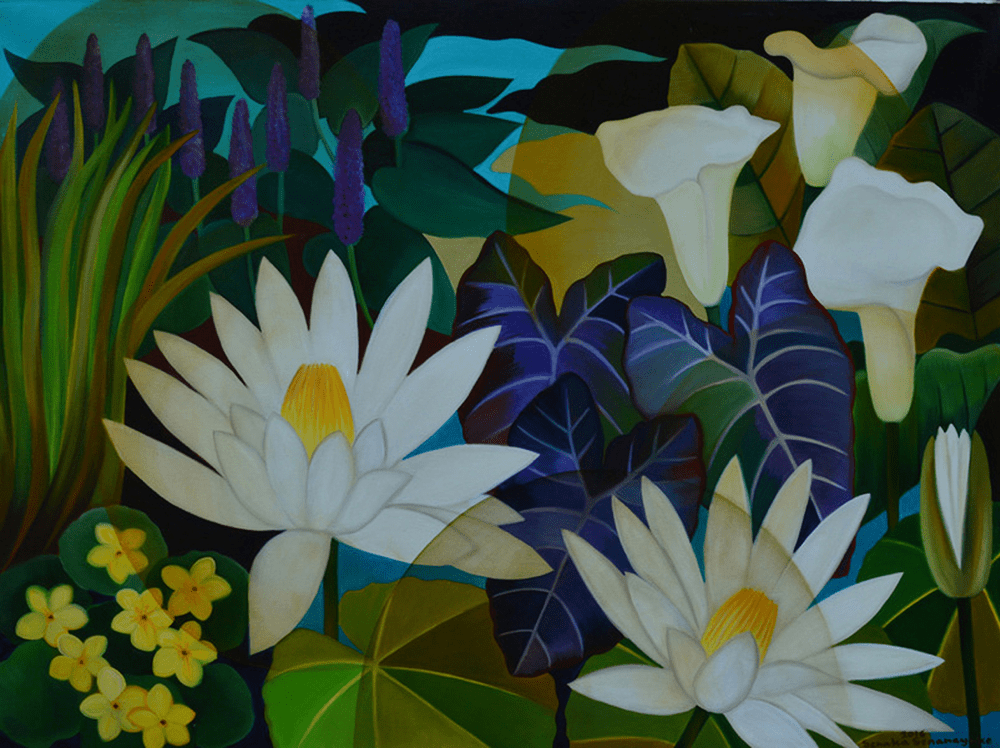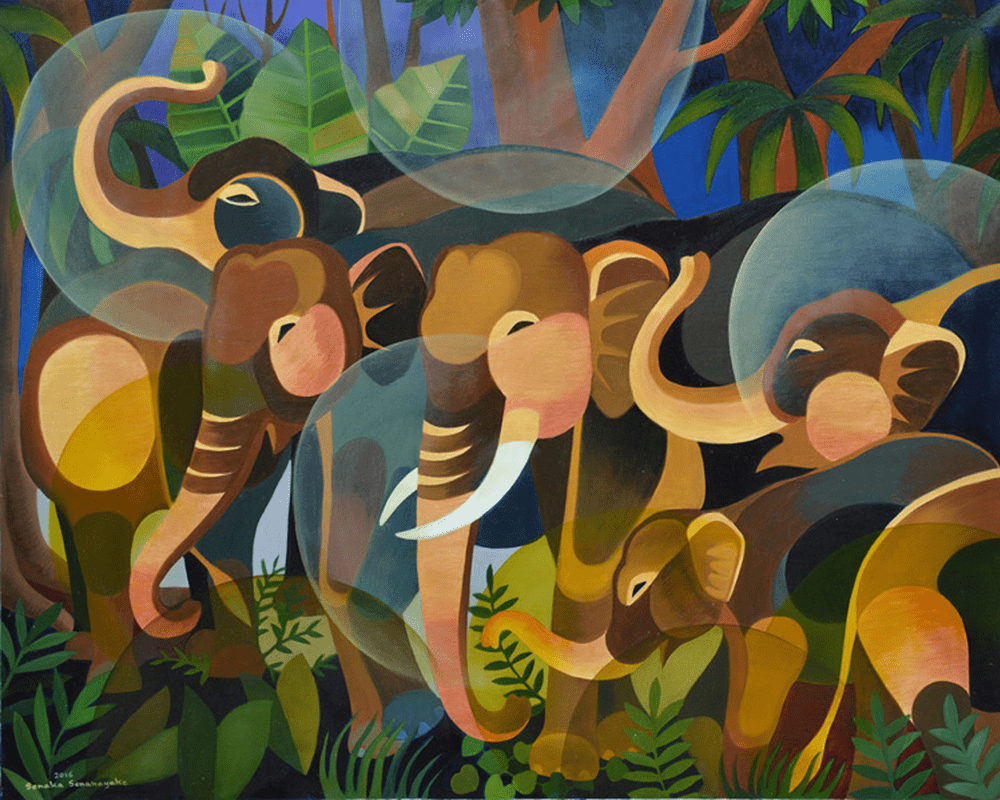 Rashmimala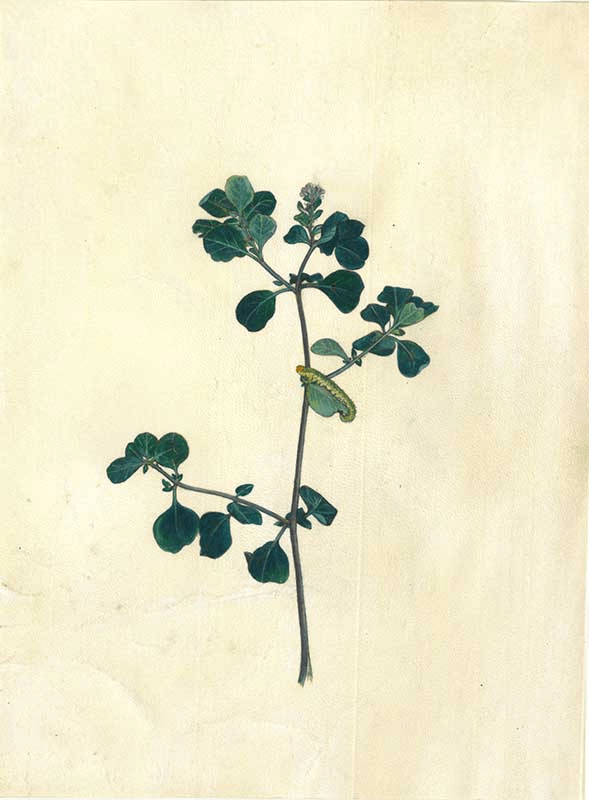 A contemporary artist from Vadodara, India; Rashmimala works within the genre of botanical illustration. Her artworks draw attention to the shifts in agricultural practices due to colonisation. She seeks to highlight plants that are part of the undergrowth such as weeds that are often ignored and sometimes not even considered plants. In some of her series, she also brings forward a new ecology of urban botany. At a cursory glance, it might appear that her works hang in the air with no shadows or context; however, they represent the botanical world intertwined with human intervention and carry the weight of both historical representation of plants and contemporary politics associated with it.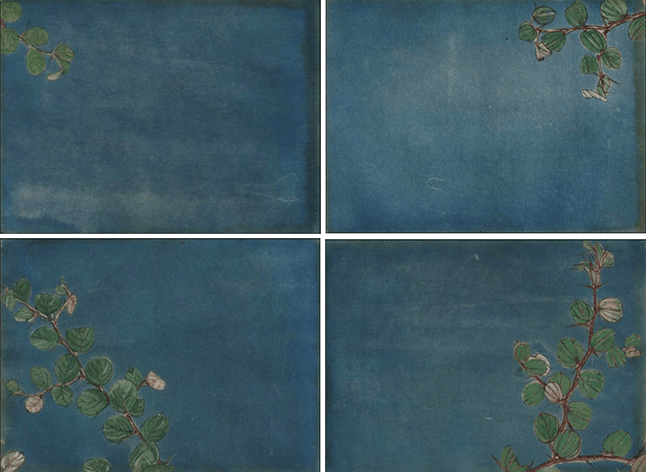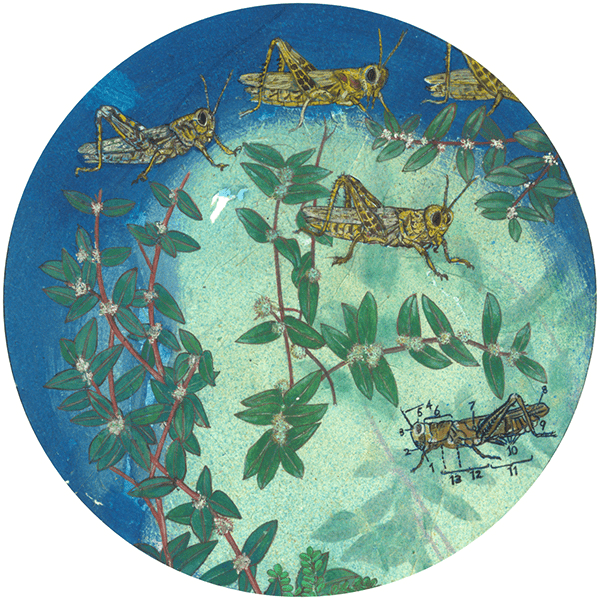 Manjot Kaur
Manjot Kaur is an Indian contemporary artist who taps into the archaic cultural symbols of fertility in an attempt to free nature and women's bodies from the shackles of colonisation, and ponders upon the contemporary reproduction rights of various plant and animal species, apart from agricultural plants. Her artworks try to examine the symbiotic relationship shared between human beings and nature, and draw attention to ecological concerns.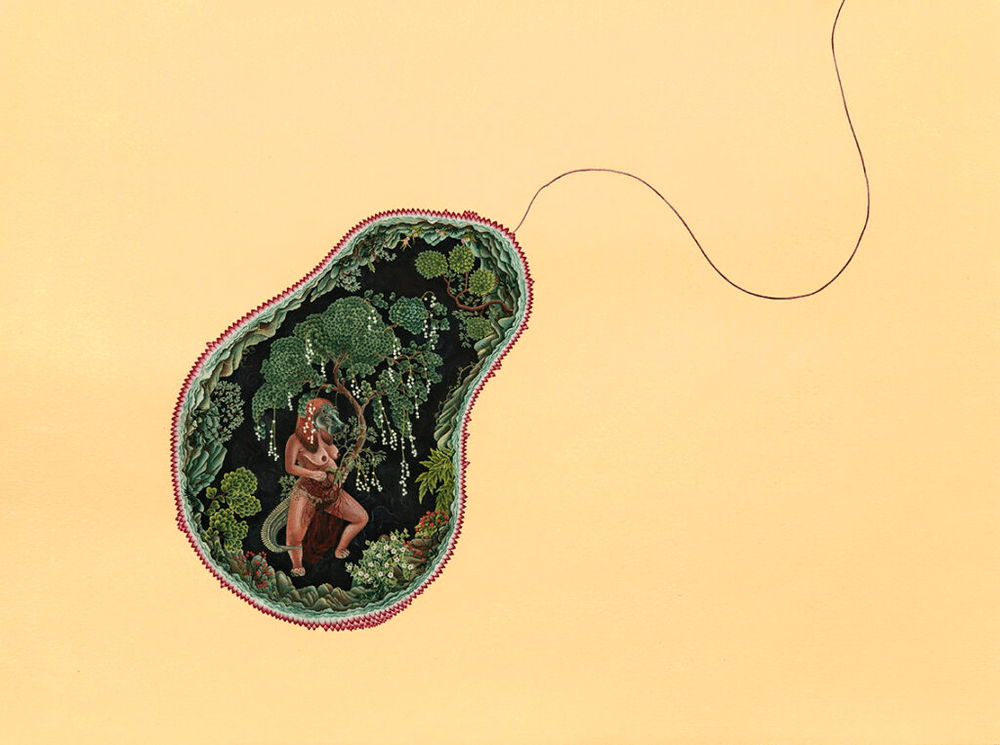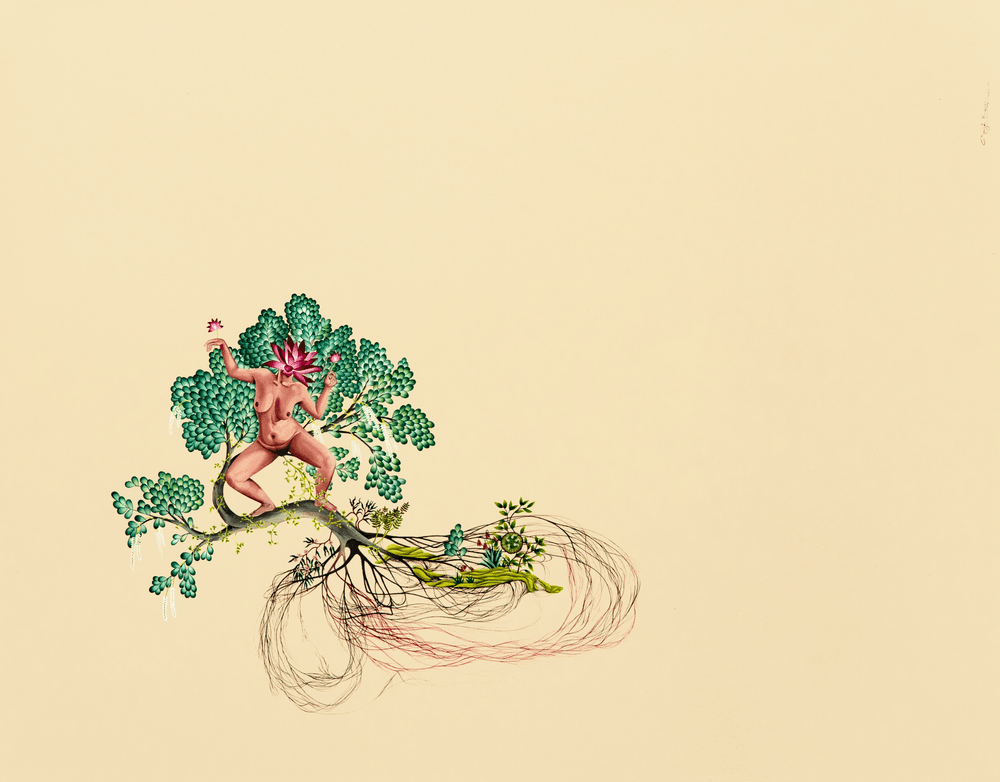 Abid Khan
Abid Khan is a contemporary artist from Pakistan who paints classical landscapes. Drawing inspiration from artists such as Monet and Van Gogh, he is best known for painting soft and delicate brushstrokes. "It gives me immense pleasure to capture the romance of Mother Nature," says the artist. The city gardens of Lahore are his muse.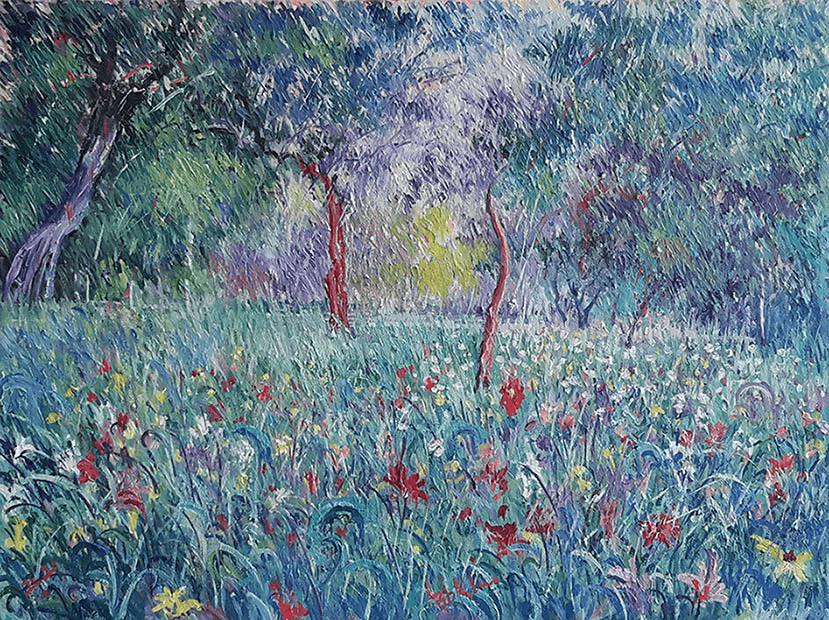 This is not an exhaustive list of artists who have romanced nature. Nature has been the subject of art since time immemorial and will always continue to be.
If you want to read more about South Asian artists, check out our blog ,5 Artists That Define South Asian Art and explore our ,Editorial section for more!