We asked 2 young curators a few existential questions about their purpose in the art world – from origin of their job profile to roles in their daily lives to their final destination.
If you missed our fun IG Live last week, here are a few things you must know that clear out all things ambiguous about what makes a curator a great one, including some questions that were left unanswered from our IG Live.
We got on a lG Live with Sitara Chowfla who is an independent curator, writer and arts consultant. She has previously worked with Art Night UK, India Art Fair, KHOJ, Goa Open Arts Festival and most recently Pulp Society and is now playing the role of Head of Content at Good Earth. The second young curator who brought her own unique perspective to the idea of curation was Phalguni Guliani. She is also an independent curator and has made a place for herself in the art world working in a number of roles ranging from editorial to administrative, covering the whole spectrum of the art world.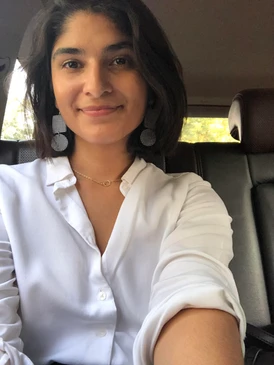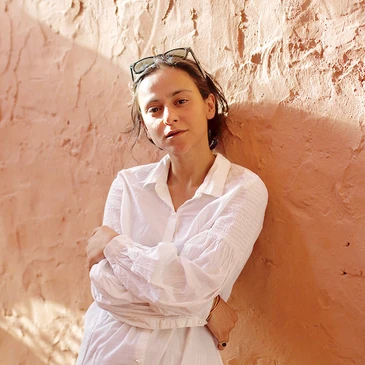 When asked how the two young curators would describe their job to a 10 year-old, Sitara Chowfla promptly said that she would tell them that her job is to work with people who create beautiful experiences for people and to communicate this to a larger audience – much like a megaphone while Phalguni draws the metaphor of a circus master – taking care of many strings at once that will lead to a great show.

The question of what it truly means to be a curator in the art world has been age-old. Sitara and Phalguni break it down for us by summing up the definition of the Latin word curare, which means to care. They have trained their eye to carefully look at artworks and carefully put them together for the viewer.
While they dabble into the age-old idea of caring for art, of valuable objects, they tell us a little about the confluence of activism in curation and what it really means to curate in an egalitarian way in the art world.

The responsibility lies heavy on the shoulders of someone who cares in the curatorial world. Sitara points out two main responsibilities that a curator has – one, to be true to where you're getting your material from. It can be an artist – living or dead, a video or literary archive or a series of objects found in public spaces. Two, the responsibility towards the audience. Curators act like a conduit between the material and the viewer. This is not to say that everything is done to cater to the audience, but it isn't advisable to alienate who your audience is, which includes collectors as well. When discussing the role of a curator, Phalguni mentions that some curators are artists, an ally to the artists or a collector even. You can be all of these roles in the art world as all of them feed back to each other, and not exclusive of each other.

Do have more fire in your belly!
Don't have too much text – this goes for all curators as well as artists. As a viewer, we wouldn't want to go to a show and be told exactly what to feel from an artwork or exhibition. We want the work to surprise us! The room, the space, the exhibition can be so much more exciting when the art speaks for itself.
Do what makes you happy. If climate change, NFTs or anything else is trending that week, it doesn't mean your art has to jump onto that bandwagon to be "cool". If you're not interested in the stories you're telling, it's quite apparent. So be authentic. It's okay to be obscure, it's okay to be a niche and it's okay to even be popular. Just stay true to who you are.
Don't be swayed by the gloss of big galleries, big artists, and big parties. Find your interest and that can be things that are more intimate and interesting.
To end the extremely insightful view into the world of curation through the lens of two young curators, they comment on shattering the fringe vs mainstream methods of displaying art due to the ongoing COVID-19 pandemic. They hope the art world continues to experiment on new ways in which they can communicate through whatever medium is available to them.
Here's hoping they can build and reimagine alternative ways to showcase art whilst retaining the feeling – a form unto itself!
Watch the entire IG conversation between Sitara Chowfla, Phalguni Guliani and Nivedita Poddar here: