While we're busy curating our list of art spaces and events in Jaipur, we reached out to some of our favourite Instagrammers for their favorite picks of the pink city. Here are some places to check out when you need a break from all the art hopping.
Sheesh Mahal recommended by digitalsumit
Adorned in colored glass, mirror, precious stones, and mosaic from floor to ceiling, Sheesh Mahal was built by King Man Singh in the 16th century. A pavilion part of the Amer Fort, Sheesh Mahal also features intricate paintings and carvings using gold.
Sumit says he is "mesmerized by the beautiful architecture. It is an epitome of the rich heritage of India. The wall and ceilings are covered with a striking arrangement of mirrors in such a way that a single streak of light can illuminate the entire hall."
Bar Palladio recommended by Jaipurthrumylens
Featuring luxurious interiors inspired by classic Rajasthani and Mughal designs, Bar Palladio is located in a restored garden in the historic Narain Niwas Palace Hotel. Serving Italian and European cuisine, the bar lounge exudes a romantic mood with intimate salons, tented canopies, and wandering peacoks.
Jaipurthrumylens describes Bar Palladio as " a fusion of design and play of colors where the lighting creates its own magic."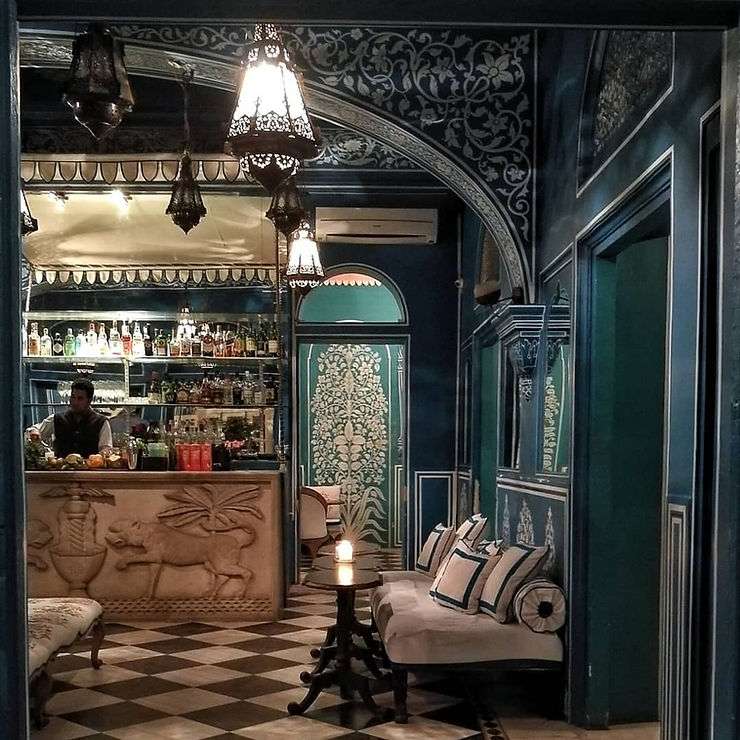 Amer Fort recommended by taleof2backpackers
Nestled atop the hilly terrain of Jaipur and overlooking the Moata Lake, Amer Fort spans four square kilometers laid out along a series of four levels, each with its own courtyard. A UNESCO World Heritage Site, the fort features lush Mughal style gardens, palaces, a temple, and private and public courtyards.
Taleof2backpackers describe their experience of Amer Fort- " The sheer opulence of the place along with the royal palaces, huge courtyards, bastions, ornamented gates and the beautiful gardens make Amer Fort a special place for the visitors. Apart from being an architectural wonder, Amer Fort had an advanced water storage system. The Amer Fort Water Heritage Walk is a great way to gain an insight into the complex water storage and water harvesting system at the fort."
Jaipur Wholesale Flower Market recommended by thesilkroad
Phool mandi or the Jaipur Wholesale Flower Market is a bustling market and a treat to the senses. Overflowing with the fragrance and colours of marigold and roses, the flower market is one of Jaipur's lesser known spaces.
Rachel Glasby describes her favourite activity in Jaipur. "To realign my visual senses, I wake at 5 am and head to the Jaipur Wholesale Flower Market. The Phool Mandi. It is here that the blurred chaos of Rajasthan fades away and the colours emerge in sharp focus.
Mountains of flowers line the market place, bundled beautifully in old saris of every colour imaginable! It is hands down my number one favourite thing to do in Jaipur. It's not a tourist spot, and if you are there at sunrise you'll likely be swept into the swirling colours alongside the flower merchants and witness the daily rhythm of the flower market without a single traveller to be seen."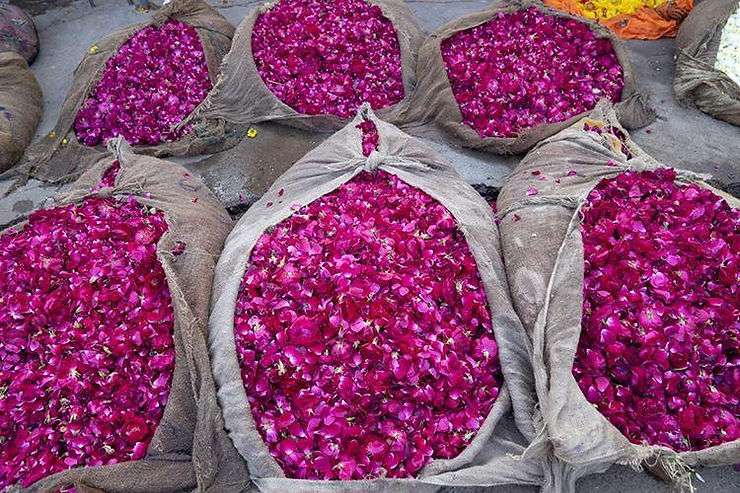 AF Recommends – Jantar Mantar
Featuring the world's largest sundial amongst a collection of nineteen astronomical instruments of monumental scale, Jantar Mantar was built by Rajput king Maharajah Sawaii Jai Singh II. Each observatory is striking in geometry and form, embodying several architectural and instrumental inventions and is a UNESCO World Heritage Site.