They say it is difficult to date an artist, but when you do, you have to know that they are going to sing about you. February is here, and as a celebration of the much loved and also abhorred Valentines' Day, we are bringing to you stories of art world's power couples, who fought, lost, loved and then loved a little more.
It is said that life imitates art, but for these couples, it was love that imitated art and vice-versa. These couples' stories are filled with a whirlwind of passion, devoted intimacy, and even platonic love. Art Fervour takes a look at some of the most romantic artist couples from the 20th century, whose love is only going to make you understand why it is true that all is fair in love!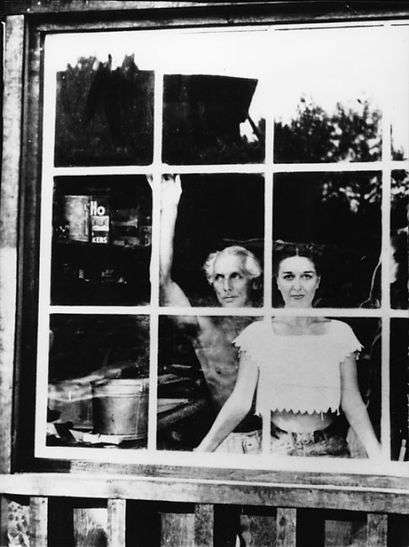 Dorothea Tanning and Max Ernst's love over a game of chess
It was at a party that Ernst met Tanning, and was bemused by her over a game of chess. Winning hearts with intellect, we can say. Following that party, Ernst requested Tanning to display at his wife's gallery, and Tanning agreed. The surrealist self-portraits that she displayed, completely conquered his heart. Ending his relationship with art patron Peggy Guggenheim, Ernst went forward to marry Dorothea Tanning in 1946. The couple moved to Arizona, where they started an 'artist' colony'. However, Dorothy often felt her works to be overshadowed by her husband's fame and continued her own artistic style. Eventually, they had to emigrate to France because Ernst was refused American citizenship. Hopping between Surrealism, Dadaism and everything in between, the pair continued their separate artistic practices and maintained a healthy marriage until Ernst's death in 1976.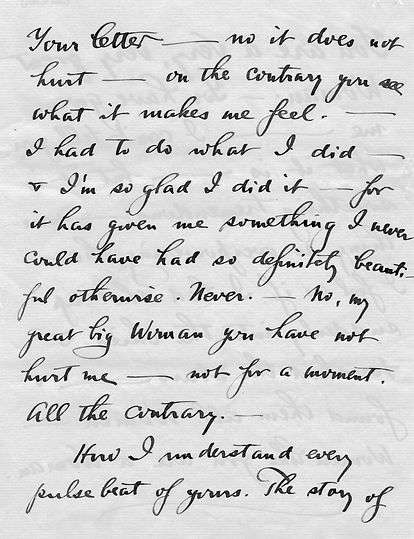 Alfred Stieglitz and Georgia O'Keeffe's 20,000 letters
People in long distance relationships understand the difficulties in communication. Though social media has made it comparatively easy in our time, one cannot stop gushing over receiving a letter from a loved one. Now think of 20,000 such letters! From 1915 until 1946, almost 20,000 letters were exchanged between painter Georgia O'Keeffe and photographer Alfred Stieglitz, some of them being almost 40 pages long. When Stieglitz invited O'Keefee to exhibit at his gallery he was twenty years older to her and married. O'Keefee turned into his muse and appeared in over 300 nude photos taken by Stieglitz that stirred a controversy in the New York art community of that time. They got married and O'Keefee's talent led her to New Mexico, making it a long distance relationship shared between the couple. This is when they started exchanging letters. Each of these letters was collected and to be published in the book 'My Faraway One: Selected Letters of Georgia O'Keefe and Alfred Stieglitz' in 2010.
However, this marriage hit a rock bottom with the affairs that both of them had with their new partners. People with woes over long-distance relations, you are not the only one!
Alfred Stieglitz attached this photograph to a letter for Georgia O'Keeffe, dated July 10, 1929. Below the photograph he wrote, "I have destroyed 300 prints to-day. And much more literature. I haven't the heart to destroy this…"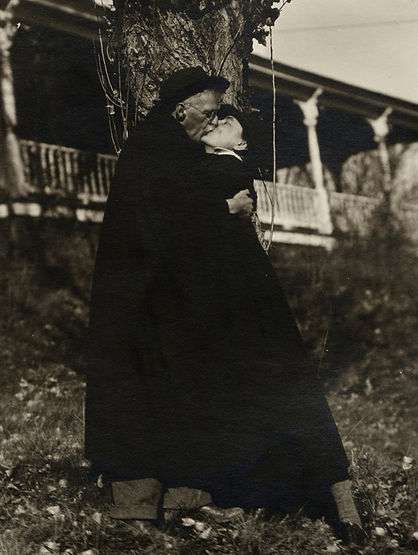 The tragic story of Frida Kahlo and Diego Rivera
Arguably the most well known and documented in art history's love story, is Mexico's two most important artists of the 20th century, Diego Rivera and Frida Kahlo. Rivera was a painter and an activist who made use of his art to throw light on the politics of his time and also on workers' rights in Mexico. Rivera and Kahlo began their relationship as teacher and apprentice, who were drawn close to each other because of their shared interest in communist politics, their love for painting and a mutual respect for each other's works. They were married in 1929 and since then, Kahlo made many iconic paintings featuring her and her husband. However, their love saw a tornado of emotions, filled with fights, extramarital affairs and tragedies. They got divorced in 1940 after it was revealed that Diego was having an affair with Kahlo's sister Cristina, only to rekindle their marriage within a year. Love seemed to have found its way back for these two artistic spirits. In 1949, Kahlo made a surrealist self-portrait ' Diego and I' where she is seen shedding a tear, with an image of Rivera sitting on her forehead as a third eye. Their turbulent and tragic love inspired many of Kahlo's iconic works.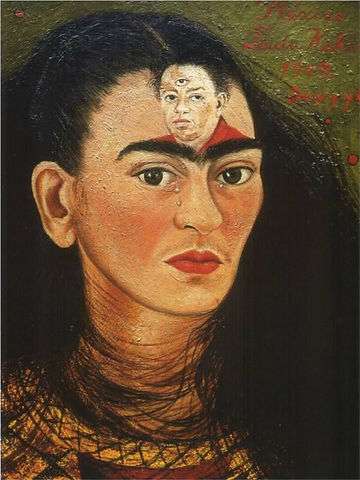 Man Ray and Lee Miller
Lee Miller was almost run over by a truck in New York and saved by publisher Conde Nast who felt that she would become a great fashion model, and before anybody knew it, she was featured on the cover of Vogue. Her beauty was intoxicating, but she was smitten by Man Ray when she spotted him at a bar on Paris' Left Bank, the Bateau Ivre. "If he took your hand or touched you," said Miller, "you felt an almost magnetic heat." Miller was persistent that Ray takes her as his apprentice, his photographic assistant. From there, Miller turned into his muse and later, his lover. What happened thereafter can only be described as creative kismet. Together, the duo discovered the solarisation technique that is used to give a ghostly glowing look to photos. However, their relationship hit a hard road when Ray found Miller repurposing some of his discarded photographic negatives. They fought and Miller left, leaving Ray in complete despair. In his depression of losing his love, Ray worked on painting his love's lost lips floating over the Paris observatory against the morning sky. Miller went on to become a remarkable WWII photojournalist and Ray kept creating art in her honour. The two met eventually after years at a party and since then, their relationship grew into a sincere friendship.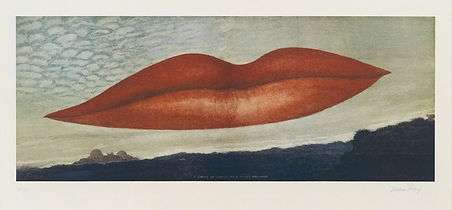 Love is passionate, enduring, jealous, and also persistent, and the stories of these creative souls stand proof to that. As Charles Bukowski would say, ' it has been a beautiful fight. Still is.' Their creative passion gave birth to some of the most incredible art of the 20th Century. On this Valentine's Day, a day when we celebrate love, we are remembering them to celebrate the times that are lost and the times that we look forward to.