The city of bustling tech innovators is often remembered as the Silicon Valley of the country, but a well-kept secret known to the younger generation of culture lovers is that apart from the lush lawns of Cubbon Park, enthusiastic music lovers, benne masala dosas and street shopping destinations of Commercial Street, Bangalore is filled with some of the best art galleries and theatres in Southern India.
On a short visit to the city, you are thrust into a bustling environment of young creators and an energy that is hard to miss. This is probably why Bangalore remains one of young India's favorite cities on the map. From quaint cafes to large theatre spaces, there are events that satisfy even the most restless holiday goers. Whether it's a museum you crave or a contemporary performance show, Bangalore has grown to be a dear patron of the arts.
In case you're wondering what we're talking about, you can plan your visit to the Bangalore that we are so fond of!
The must-visit art galleries and museums:
Kempegowda Museum
As soon as you enter the museum, you will be surprised to see people walking with their heads glued to the floor. Take few more steps, and you will be left in awe of the vast heritage map of the Bangalore city, dating back to the 19th century, spread out across the wooden floor, laminated with a glass slab. The museum draws its name from the Yelahanka chieftain Kempegowda, who is considered to be the founder of the city of Bangalore and houses photographs of the city dating back to the 16th century amongst many other artifacts.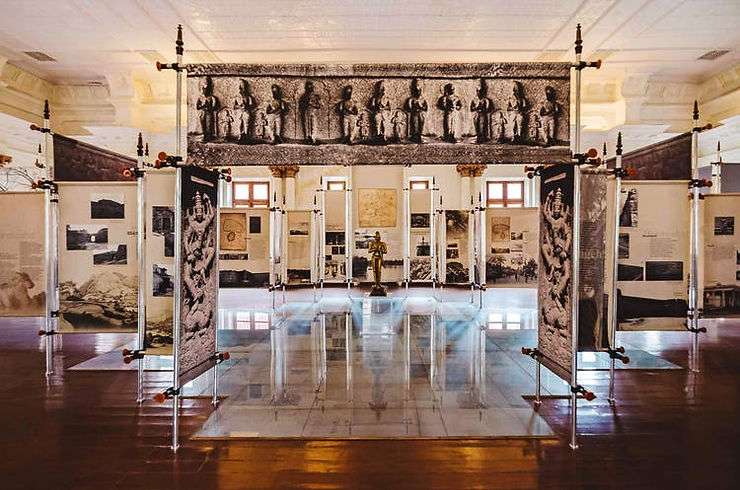 Timings: 9 AM to 5 Pm (Mon-Sat)
Address: Field Marshal Cariappa Rd, Shanthala Nagar, Ashok Nagar, Bengaluru, Karnataka 560001
GALLERYSKE
Founded in 2003, this gallery has been a key player in bringing contemporary art to the public in the city. One glance at the building and its architecture and surrounding greeneries would remind you of taking a walk in the Portuguese localities of Pondicherry. If you like works of contemporary and emerging artists, this gallery should be on your 'must visit' list. GallerySke is known for hosting a wide range of film screenings with avant-garde filmmakers from around the world, opening up artistic discourse to those it may interest. If you want to spend your time glossing through books on contemporary art or want to indulge in a graphic novel, GallerySke should be on your radar.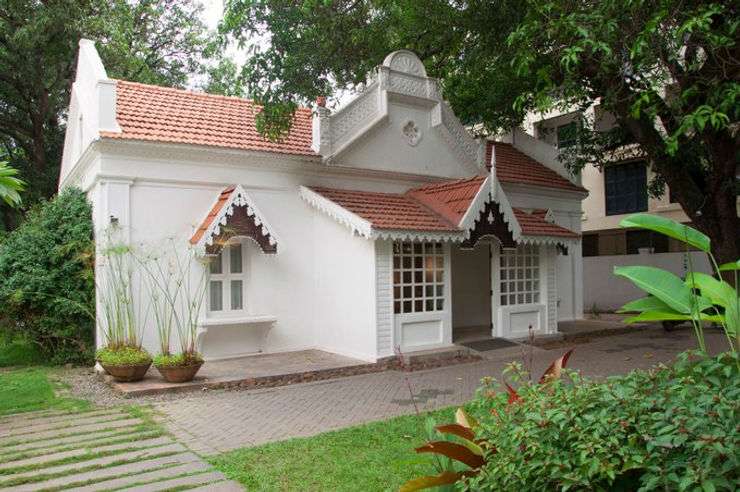 Timings: 11 AM-7 PM( Mon-Sat)
Address: 2, Berlie Street, Langford Town, Bengaluru, Karnataka 560025
HAL Heritage Centre & Aerospace Museum
As kids we all have wanted to visit the cockpit at least once. HAL Heritage Centre & Aerospace Museum allows visitors to fulfill their dreams of flying a defense aircraft. A favorite of adrenaline addicts, this virtual wonderland is constructed for history buffs and aviation enthusiasts. Sprawling over four acres of lush green land, this museum provides a thorough insight into the giant leaps that Indian aviation has taken, both commercially and in terms of defense. You can immerse yourself into a complete aerospace experience with true-motion simulators that allows you to sit in the pilot's seat and enjoy a thrilling ride.
Timings: 9AM-4:30 PM( Mon-Sat)
Address: Near HAL Police Station, HAL Old Airport Rd, Marathahalli, Bengaluru, Karnataka 560037
As much as the arts thrive in the city, so does the people's love for lip-smacking food and theatre. Oftentimes, they are fused together. Let's take a dive into the places that you can go to grab a bite, watch theatre, explore new and old books, and revel in the cultural essence of Bangalore.
Atta Galatta
Unwinding at home with your newest book purchase is a choice you can always fall back on, but Atta Galatta makes this decision that much tougher. This brick-walled cafe is home to Bangalore's poetry enthusiasts and hosts frequent poetry slams, film screenings, theatre performances and book readings. This cozy space is loved by a wide range of people from your next-door neighbour to your friendly traveling bohemian. What makes this space so inclusive is that Atta Galatta has several children's workshops and a theatre space for your little ones too.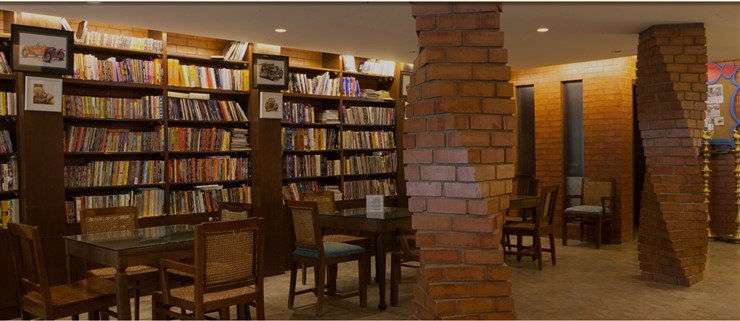 Address :134, Jyoti Nivas College Rd, KHB Block Koramangala, 5th Block, Koramangala, Bengaluru, Karnataka 560034
Champaca
Located in the beautiful neighbourhood of Edward road, this cafe is a paradise for book lovers. With its high ceiling made out of glass and bamboo, this space is ideal for winter reading sessions as the afternoon sun seeps through the ceilings and floods the space. It was constructed with the aim of creating a community space for books. The natural lighting, the majestic avocado tree right by the cafe, adds to the serenity that this space offers. They also host book launches, zine-making workshops, film screenings and art pop-ups.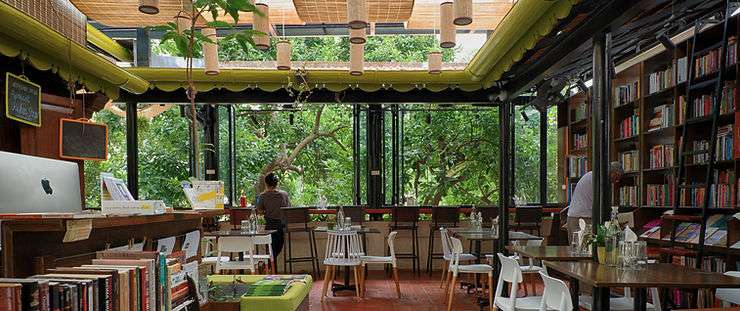 Address: 7/1, Edward Road, Off, Queens Rd, Vasanth Nagar, Bengaluru, Karnataka 560052
Rangashankara
It is a world-class theatre facility in the city and is the most-loved space for theatre lovers. Their monthly calendar is filled with theatre shows that cater to the likings of every audience. One can try out the local and international favorites at their cozy cafe while checking out the artworks displayed in their little art gallery 'Kitaki'.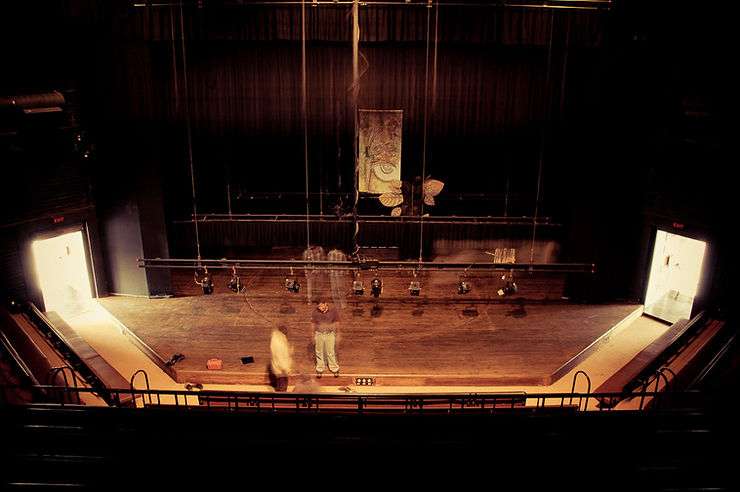 Address: 36/2, 8th Cross Rd, R. K. Colony, 2nd Phase, J. P. Nagar, Bengaluru, Karnataka 560078
Street Art
Well, there's more. Every city's essence is reflected through the public art that adorns its walls and Bangalore is no exception.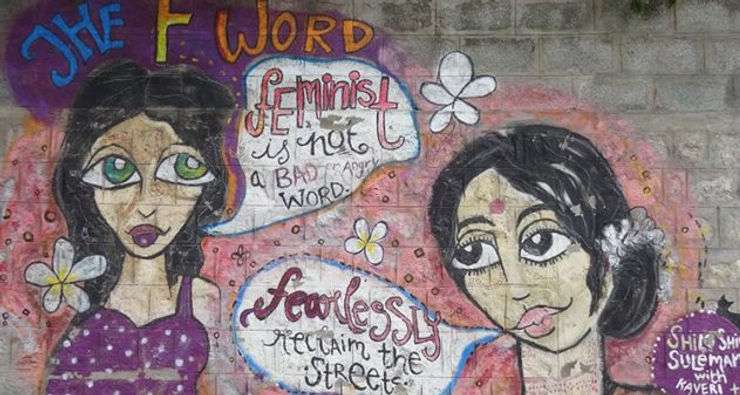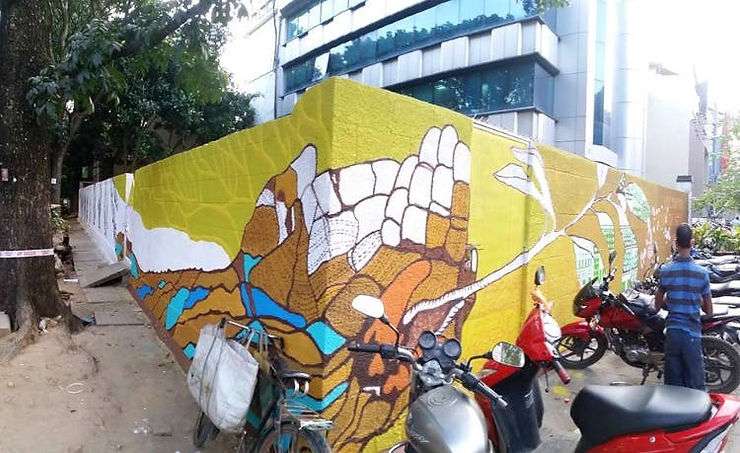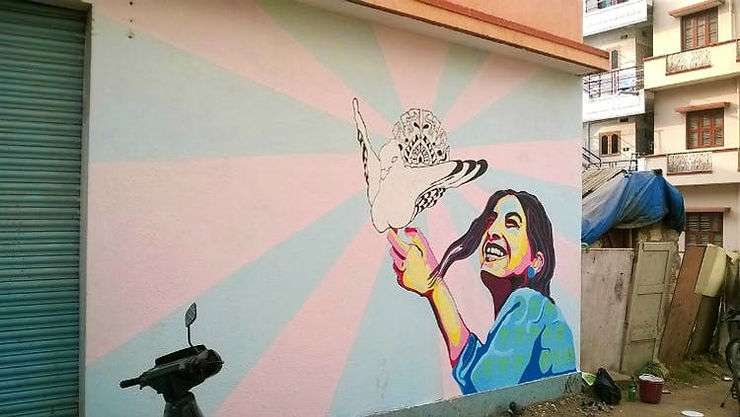 Drop by Indiranagar and Yelahanka to spot colourful wall-illustrations made by teachers and students of the Srishti Institute of Art, Design and Technology.
The list is never exhaustive for a city as warm, busy and ever-growing like Bangalore. Let us know your favorites in the comment box below.
Disclaimer: This a list of Art Fervour's favorite spaces in Bangalore, and is not a sponsored post.