If your art persona is as mixed as your interests, here are some artists for you to check out. Their practices are radical and traditional, and each of them intrigue our varied interests. Whether you're interested in their philosophy or looking for something extraordinary to see, be sure to explore these artists and their work. Head over to our quiz to uncover your art persona!
Krishna Reddy
A master printmaker and sculptor, Krishna Reddy's practice drew from his experiences and his work resonates with a dynamic energy and movement through the various mediums he implemented. Influenced by modern artists and specifically sculptors he came in contact with while living in Paris and studying in England, Reddy's printmaking is known for its sculptural gestures. Reddy experimented with techniques, and even discovered the principle of colour viscosity achieving extraordinary detail and colour in his work.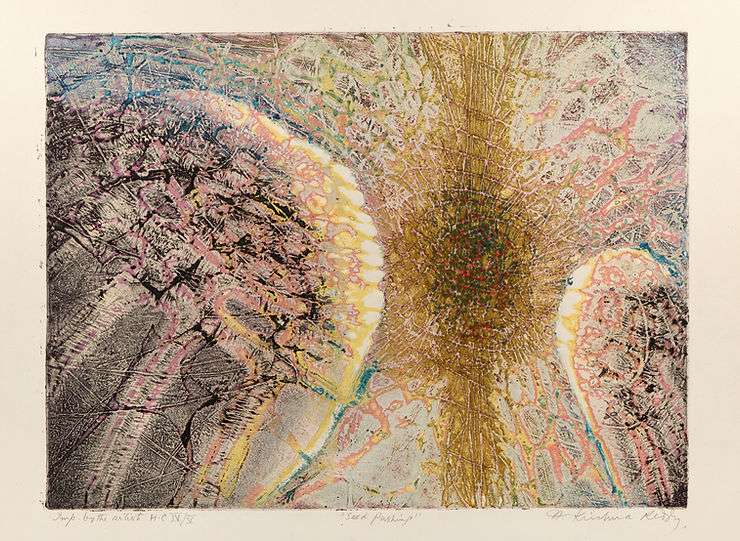 Rithika Merchant
Drawing from Indian mythology and the confluence of different cultures, Ritika Merchant's practice transcends cultural boundaries to encompass many mythologies, ideas, and beliefs. Working with a combination of watercolour and collage, Merchant incorporates elements of early botanical drawings and folk art. Her recent collaboration with the French luxury fashion house Chloé is testament to the timelessness of her work.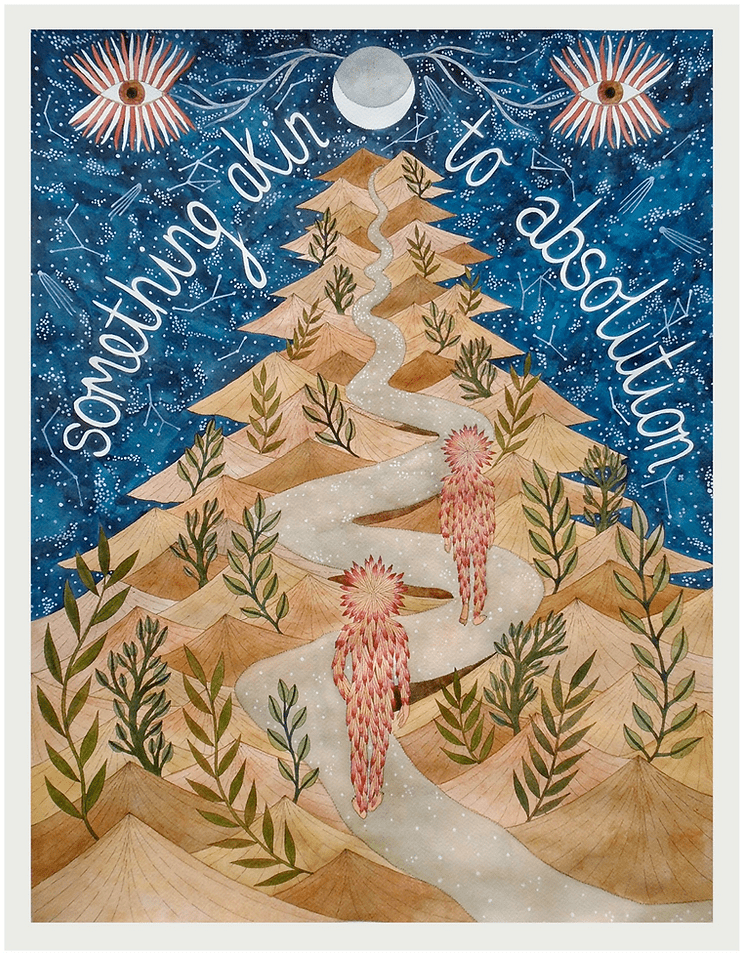 Atul Dodiya
Atul Dodiya creates painting and assemblages that draw from popular culture, art history, and politics to make insightful connections between public and private experiences and memory. Dodiya combines images from popular culture and Bollywood that range calendars, posters, newspapers, photographs, and from the work of Modern artists as a way of engaging with and re enacting the significance of each.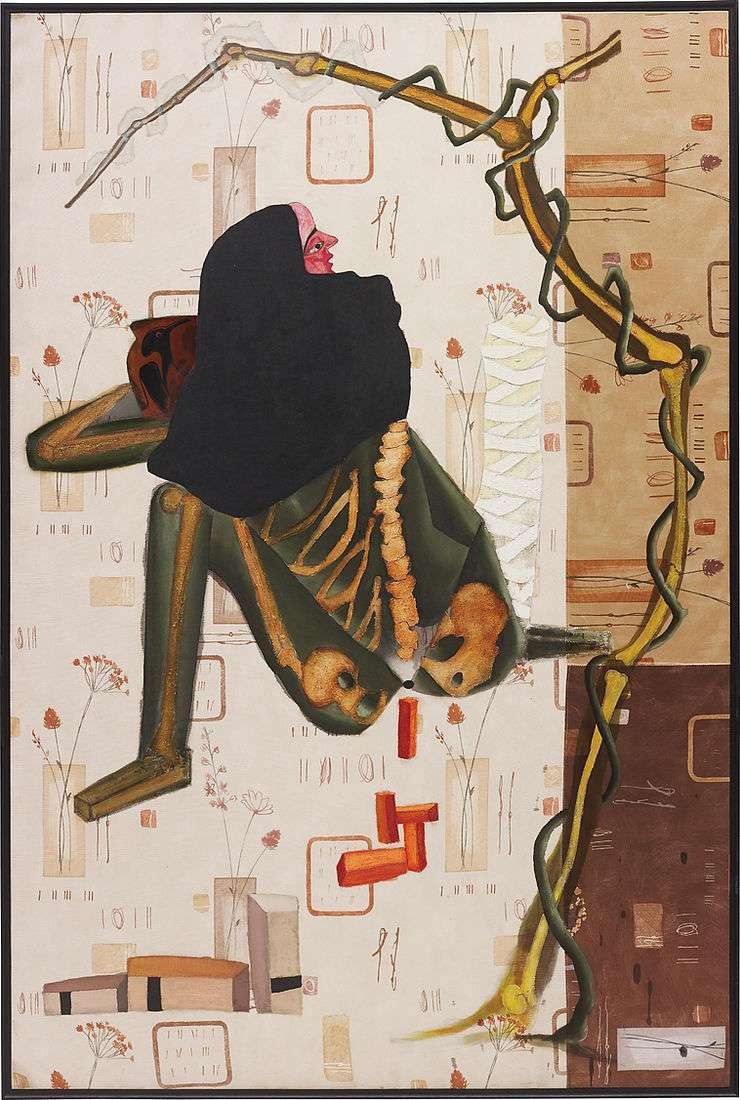 Jayashree Chakravarty
Jayashree Chakravarty's practice addresses concerns of species extinction and shrinking natural habitats and water bodies due to expanding cities. Chakravarty works with a variety of materials ranging paper scrolls, canvas, dry leaves, twigs, branches, roots, seeds, eggshells, fabric, and tissue paper, and her work, like nature, is immersive and layered in texture and form.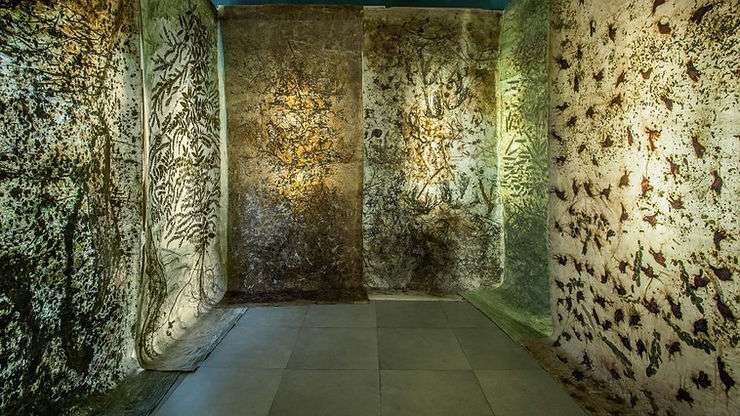 Bhupen Khakhar
Bhupen Khakhar combined traditional and folk art elements with contemporary themes, addressing problems of everyday life and homosexuality through his work. Khakhar used mediums ranging oil, gouache, and watercolour, creating bright vibrant landscapes and intimate portraits that are deeply provocative in their honesty.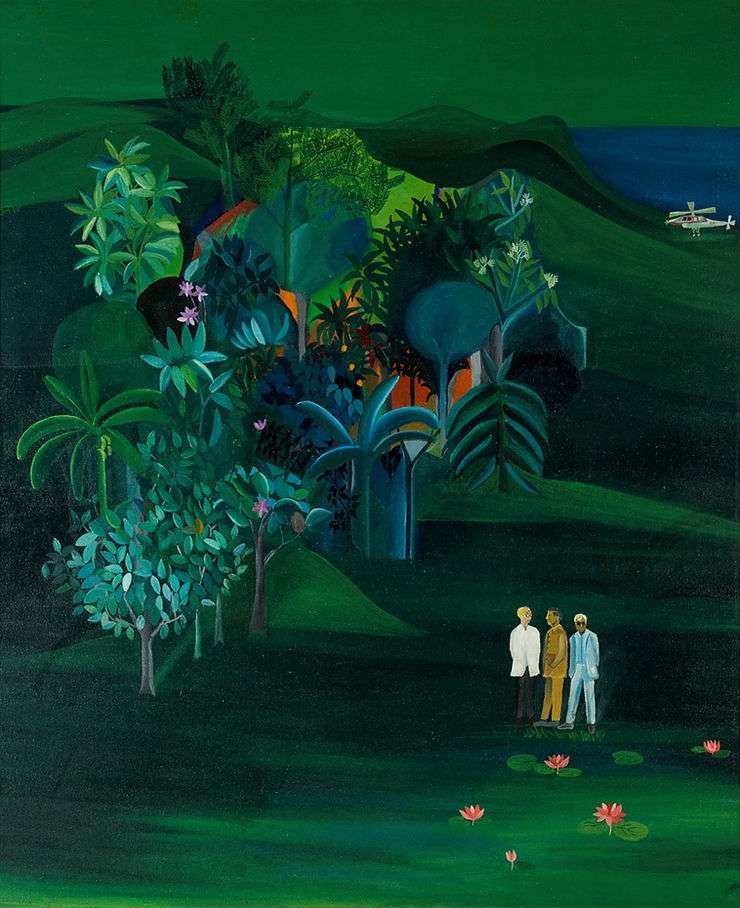 Image courtesy: the artist.