We're making this a weekly affair and this week we're picking 5 exhibitions happening in New Delhi, both online and offline. The top picks for this week range from colonial nature paintings to introspective lockdown art (something we all know a little bit about) to multi-medium photographs. Happy scrolling!

1. Birds of India
September 4th – October 6th, 2021
DAG, New Delhi
As the name suggests, Birds of India is a pioneering exhibition of Company Paintings dedicated to Indian birds. At the core of this exhibition, curated by GIles Tillotson, is an album of 99 paintings of birds painted by unknown artists in Bengal around 1800.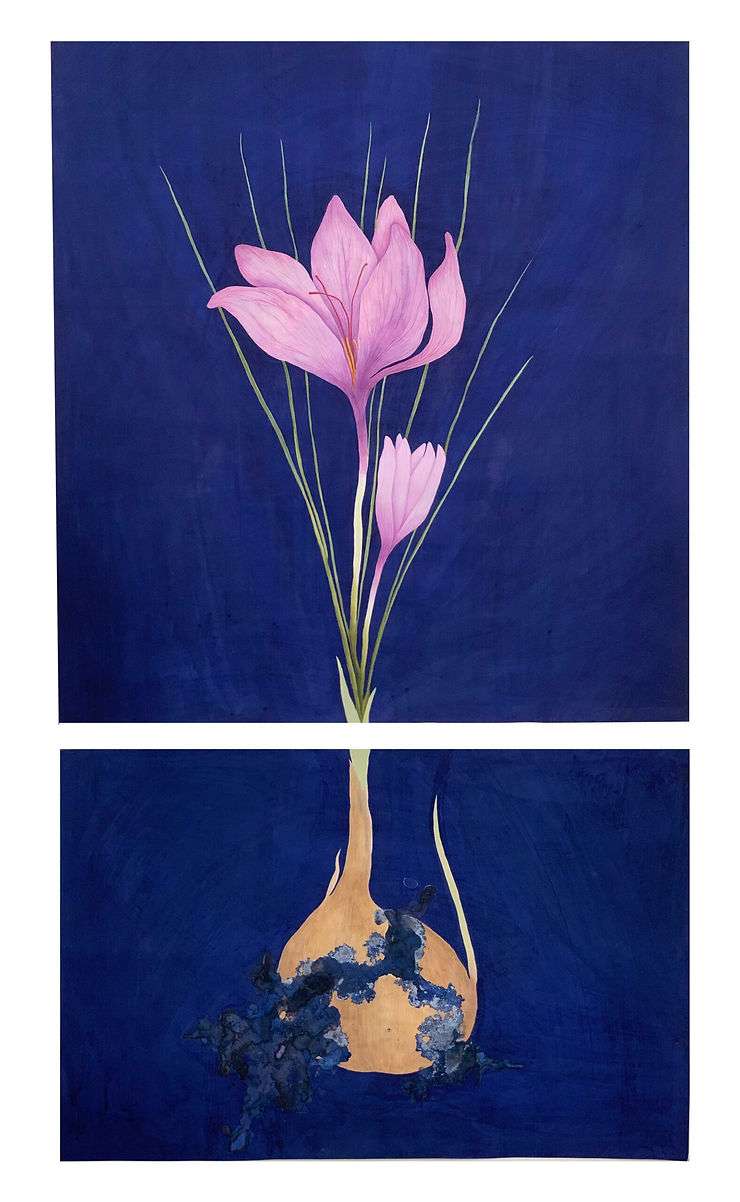 2. Playhouse of Her Mind
September 15th – October 10th, 2021
Latitude 28, Delhi
Bringing together 6 strong female voices of Bakula Nayak, Gopa Trivedi, Pranati Panda, Revati Sharma Singh, Shalina Vichitra & Shalini Dam, Playhouse of Her Mind leaves you lingering with memories, metaphors, and dreamscapes in order to question the notions of appropriation of present realities and future possibilities.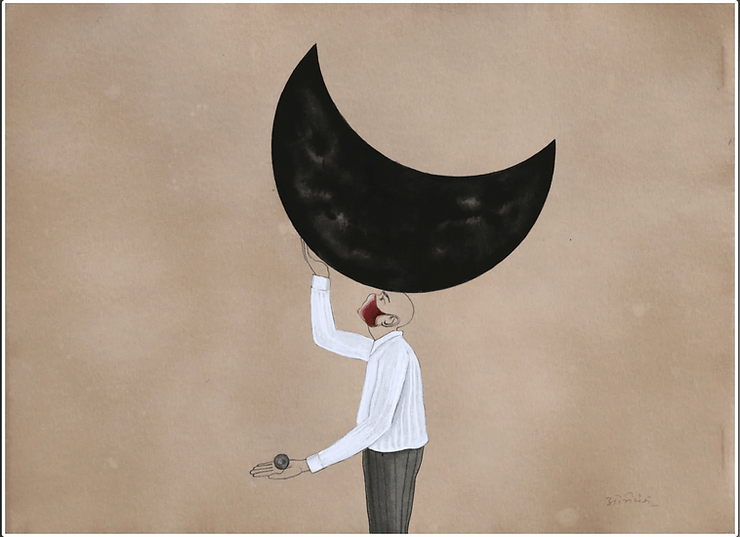 3. The Moon Bearer: A New Saga
September 16th – October 16th, 2021
Anant Art Gallery, Virtual viewing
Artist Abhishek Narayan Verma draws attention to the existential concerns that he experienced during the initial lockdown of 2020 where the moon was his only ally. Narayan's isolated monologue is a combination of his childhood fantasies and mythologies of Chanda Mama along with his own mood swings depicted by the moon that has led to this satirical depiction of mismatched objects.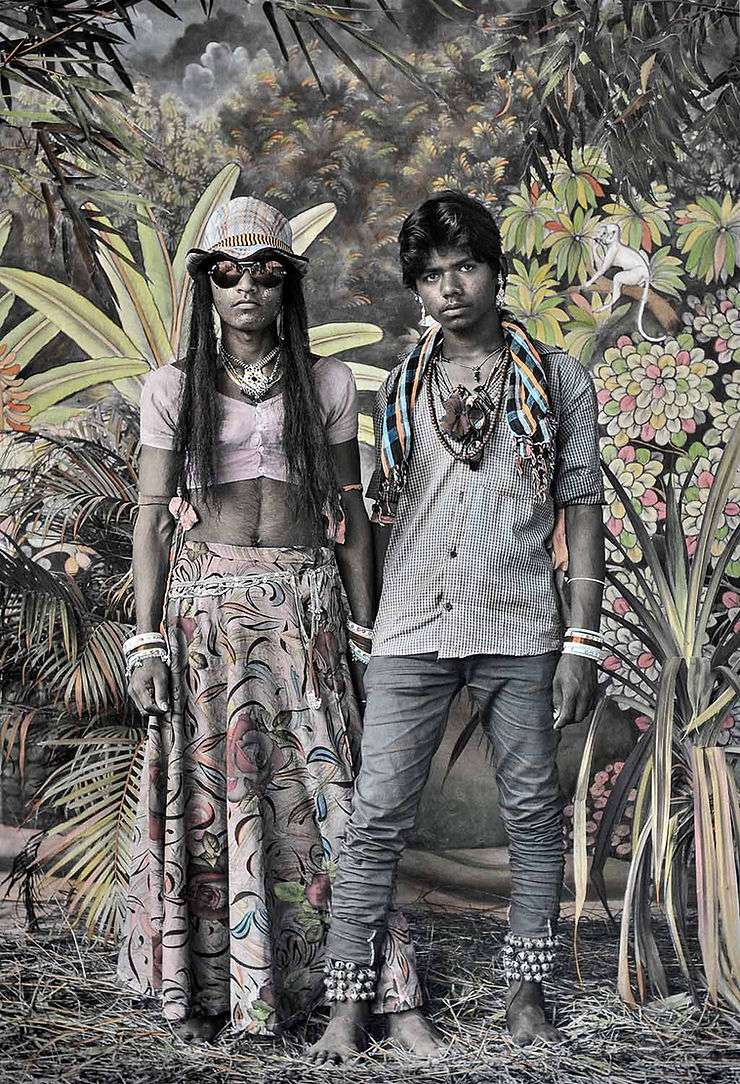 4. Gauri Dancers
September 17th – October 15th, 2021
Museo Camera Centre for the Photographic Arts, Gurugram
Artists Waswo X. Waswo, and Rajesh Soni come together in this artistic portrayal of the Gauri Dance of Mewar – an exhibition presented by Latitude 28 in collaboration with Museo Camera. The dancers of this centuries-old performance art tradition among the tribal communities of Rajasthan are all men or young boys, who often portray female characters and deities while dressed in traditional clothing.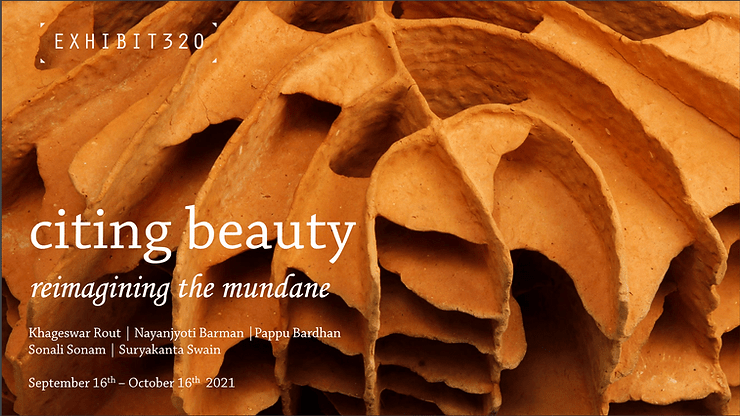 5. Citing Beauty: Reimaging the Mundane
September 15th – October 16th, 2021
Exhibit 320, Delhi
Curated by Rahul Kumar, this exhibition brings together 5 young visual-practitioners who are investigating the notion of beauty and portraying it in their own unique ways, drawing motivation from their mundane surroundings. Objects that do not get a second glance and scenes that we take for granted become the muse for their art.
You can find more such fun events and exhibitions in your city on our Current Exhibitions page or visit our Instagram for regular updates on art news, trends and exhibitions.
Looking to feature your event, workshop, exhibition, podcast or virtual tours with our community? Fill in our form here.