How many times have you noticed "Instagram booths" in restaurants, music festivals and galleries? Instagram launched on October 6, 2010. Being a platform that focuses on visuals, art has gained a newer, younger audience on the app. While its launch started a variety of aesthetics among its users, a frenzy of Instagrammable exhibitions also emerged. The number of experiential art exhibitions appreciably increased after its launch.
Experiential or immersive art is the art that requires the viewer or visitor to activate a space where the work exists, primarily in an installation or public space; it can also describe individual works of art that require participation from the viewer.
Instagram has allowed contemporary art to become a "spectacle", an exaggeration of the ordinary – so much so that we want to commemorate it with pictures and share it with our social circle. Not all larger than life, immersive experiences can be Instagrammed but those that have been popularised on the platform, have reached almost cult status over the years.
Rain Room: Experiencing Rain without getting Wet
The Rain Room is an immersive environment of perpetually falling water that pauses once it detects a human body underneath it. Thus, people can experience a downpour without getting wet. The installation is set in a black room, which makes one feel as if they're stepping into a storm while still experiencing the safety of being indoors. The installation made by Hannes Koch and Florian Ortkrass was first set up in 2012. Through the years, the installation has appeared in several art institutions and has finally become a permanent exhibit in the Sharjah Art Foundation in 2018.
The experience of the carefully constructed downpour cannot be translated into images or videos. However, Instagram has undoubtedly popularised the installation. It has been observed that people come to the installation and take in the unique experience of the Rain Room, sneak in a couple of photographs and videos, and leave. While the installation has been available to be viewed and experienced in limited spaces only, people from all around the world are familiar with it because of the social media platform.
The Experience Economy: Catering to a Younger Audience
The art world has seen an uptick in the word "experience" in concept notes and exhibition brochures. The etymology of the word goes back to the term "experiment", but there has been a surge in its usage in commercial contexts. When the experience of the viewer is paramount, the art and its context collude with the audience's expectations. Some accept this new "experience economy" while others critique it. However, no one can deny its effect on the art world and its approach towards garnering more audiences. When museum-going people can partake in an artwork and contribute towards making art, they are invariably more engaged. For example, Yayoi Kusama's "Obliteration Room" at the Smithsonian Museum invited to apply polka dots in the space.
This engagement is considered "fun", especially by younger viewers. Increasing the experience quotient in an art show is now done in several ways – directly asking for audience participation, using technology such as Virtual Reality and projections, and, of course, having Instagrammable areas in the show.
Kusama's Infinity Room: Popularised over Instagram
Yayoi Kusama has been intrigued with polka dots from the time she was a child. The installations which consisted of these polka dot motifs later started being called "infinity nets". The artist has recounted one instance in several interviews where she looked at a tablecloth covered in a red flower pattern and "when I looked up, I saw the same pattern covering the ceiling, the windows and the walls, and finally all over the room, my body, and the universe." As her artistic career progressed, she was adamant on bringing this vision to life. Thus, the Infinity Room was created.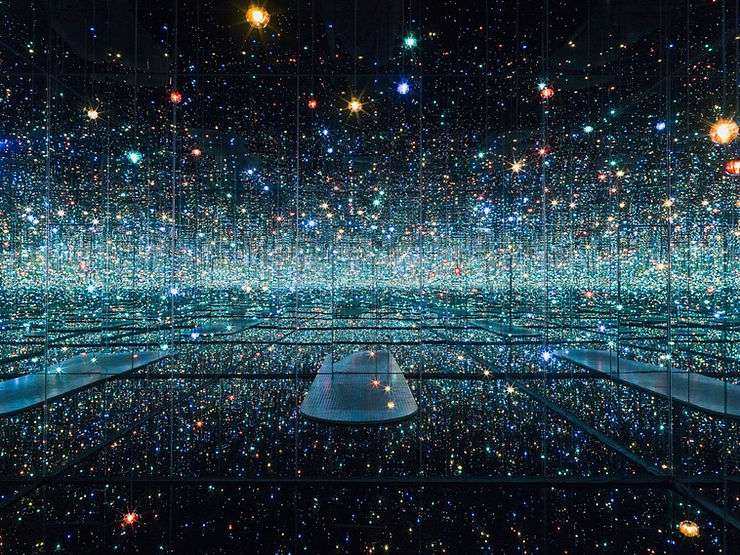 While the first Infinity Room was produced in 1965 with the help of mirrors to create an illusion of infinite space, the installations have gained tremendous popularity in the age of social media. Until 2010, the installations were created in 1996, 2000, 2005, and 2008. However, this number increased substantially after Instagram came into the picture – seven Infinity Room exhibits in ten years until 2020. Hundreds of thousands of art enthusiasts flooded their Instagram feeds with pictures from Kusama's installations. This popularity was only increased when fashion and photography, which can be more accessible to people via media, incorporated the artist's style into its craft.
The Museum of Ice Cream: A New Kind of Museum
The Museum of Ice Cream can either be considered the newest approach to art or an anomaly. While other experiential art installations enjoy the happy coincidence of being Instagrammable, this museum was specifically created to cater to the Instagram generation. The museum is a playground of art and pop-ups, the aesthetics of which are in line with photographs that are considered Instagrammable. Thus began the pop-up museum' trend.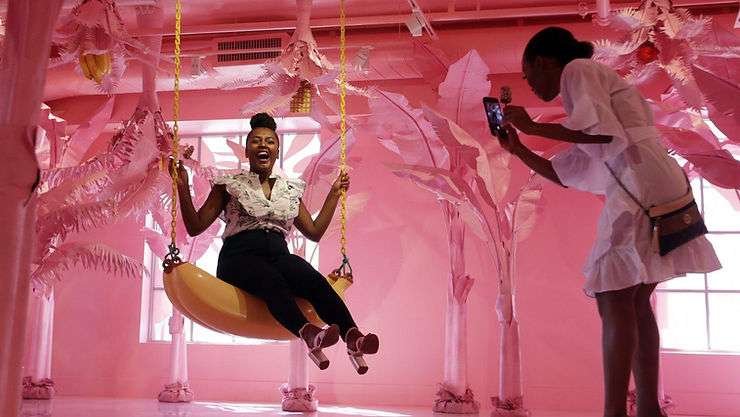 The museum was established in 2016 in San Francisco, USA. It advertises an immersive art experience, with 13 installations distributed over three storeys. By the end of December 2019, the museum had been reported as having welcomed over 1.5 million visitors since its launch. The museum is designed in a way that tempts one to Instagram their experience there. The Museum of Ice Cream has a productive business model, charging a high admission fee while avoiding almost all of the high operational costs an art museum has, such as conservation, insurance, and rotating exhibitions. Its popularity has encouraged other such pop-up museums to be set up, like Happy Place in Los Angeles and 29 rooms in Chicago.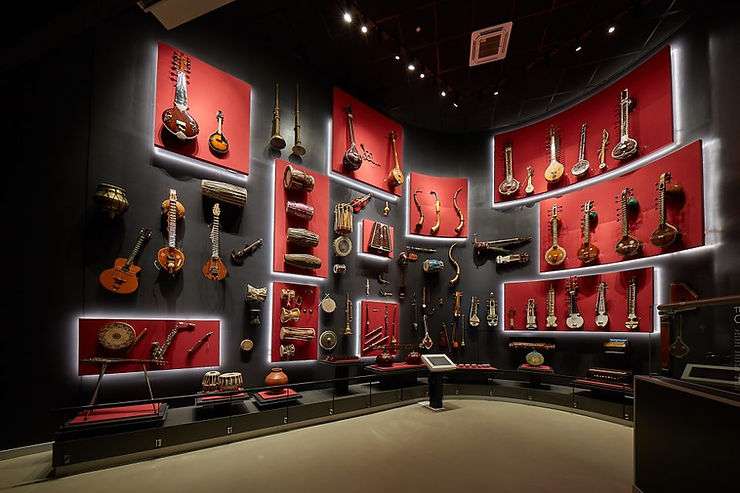 While pop-up museums have been attempted in India, the large scale of the West has not yet been replicated. However, the experience economy is slowly creeping into Indian art spaces. Indian Music Experience in Bangalore is the country's first experiential art space that allows visitors to engage with music and musical history in a unique manner. Read about the fascinating ways in which music has influenced art here!