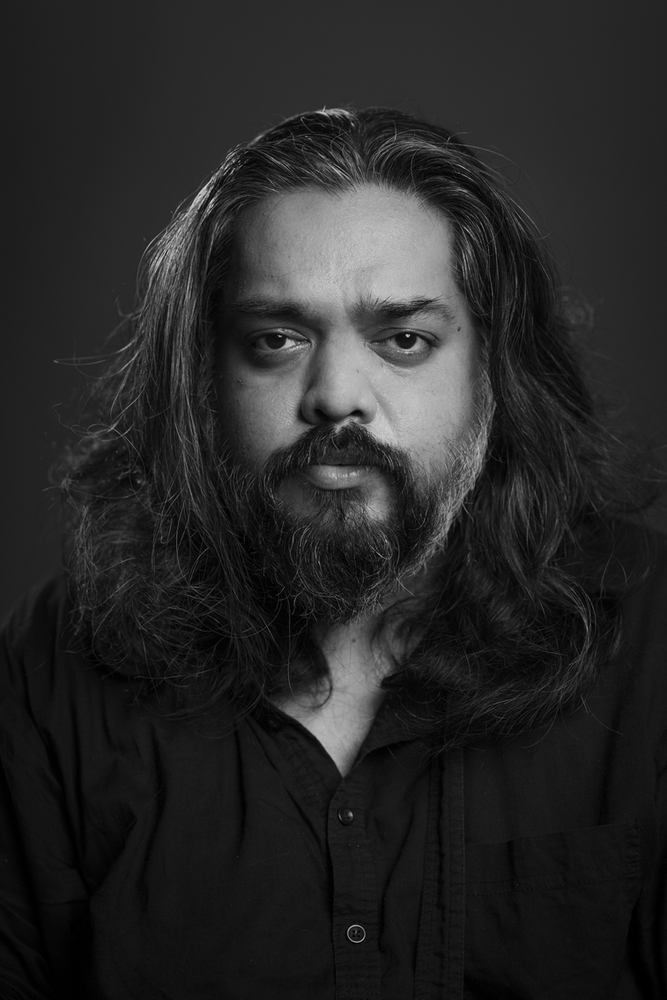 Artist and clothes maker Kallol Datta talks to Art Fervour about his second solo exhibition Volume 3 Issue 2 ongoing at Experimenter, Kolkata and the journey so far.
Volume 3 Issue 2 explores native clothing practices in South-West Asia, North Africa, India and the Korean Peninsula. Known for his fluid silhouettes, this exhibition reflects Datta's constant inquiry into "breaking the mould" of what we traditionally view and consider as clothing.
In this conversation, the artist talks about the conception of his latest exhibition and how personal influences play a part in his artistic inquiry. Let's dive right in.
Hello Kallol, thank you for agreeing to do this interview with us. Diving right into the corpus of your latest exhibition Volume 3 Issue 2 – what inspired you to look into the specific native clothing practices of South-West Asia, North Africa, the Korean Peninsula and the Indian Subcontinent specifically?
I grew up in West Asia (Dubai, Abu Dhabi and Manama). The research into clothing practices began from the SWANA (SouthWest Asian and North African) region. Clothing native to the region when distilled to a template-like form brought in similarities – the Persian Manteau with the Angharakha of the Indian Subcontinent, which was similar to the Korean Jeogori and Hanbok. The creative inquiry included native wear of the Late Joseon period in the Korean Peninsula.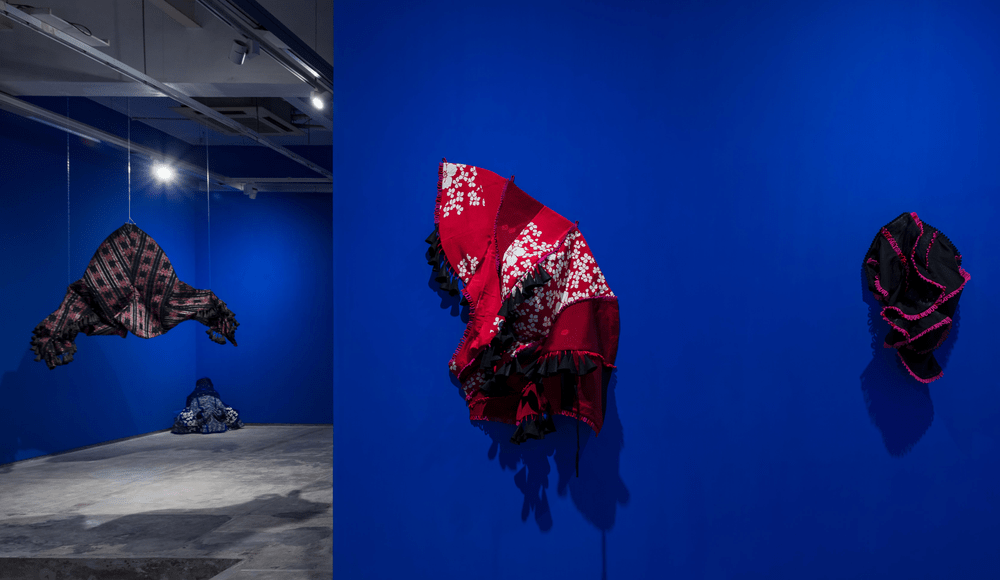 Throughout your work since Volume I, 2018, we see a narrative to 'break away from the mould' and yet use something as traditional as heritage textiles to make bold juxtapositions in art & design. Could you tell us how the tonality of your work highlights heritage, and the inspiration behind constructing structural experimentations from the Late Showa Period in Japan and old Indian sarees for Volume 3 Issue 2?
Volume 3 Issue 2 is a continuation to the almost decade long research I've been conducting. This project began in 2020 at the SOAS library and took on a more concrete shape during a residency with Aomori Contemporary Art Center in 2021. During the residency a clothing drive was conducted at Aomori for native wear clothing from the Late Showa Period (1945 – 1989). The imperial clothing edicts which were issued in rapid succession at the beginning of this period were similar to the clothing decrees by the Ayatollah in Iran and by that, I mean the manner in which the personal agency of minorities were done away with. At the same time, I held a drive in India for sarees made or acquired in the corresponding period.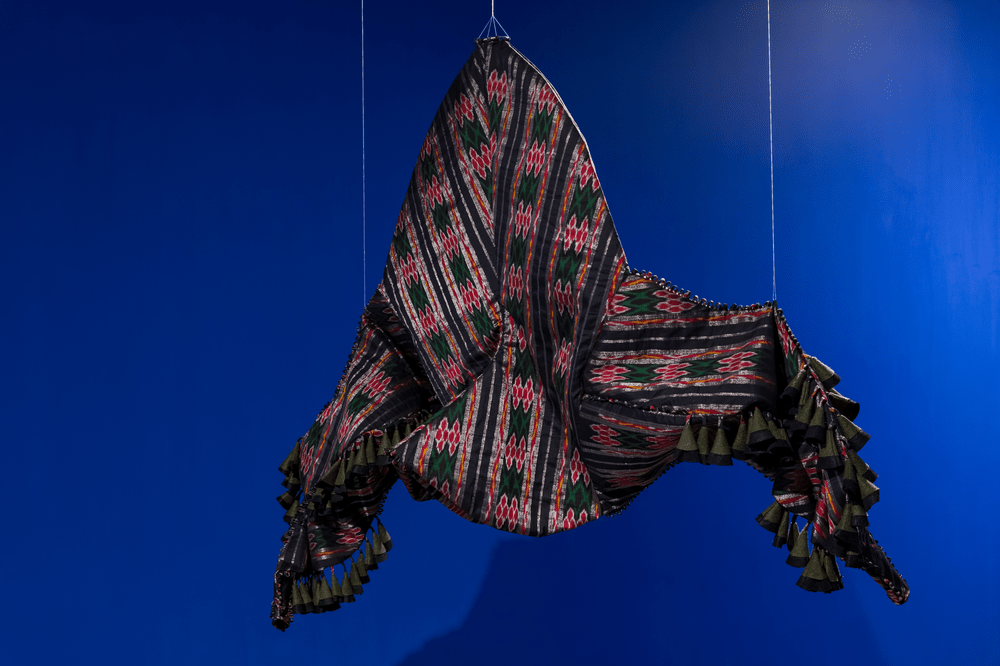 Yes, it's so interesting you say that because something that also stood out for us with this exhibition is the use of vintage clothing to "reconstruct, repurpose and restructure". How does memory, emotion and personal history play a part in your design philosophy?
There were a lot of questions during the making of the works for this project – viewing the garments received through the lens of cultural sustainability against cultural diversity. My pattern cutting came in as an interference, an external element to the kimonos, obis, haoris and saries. I was thinking of clothes being used as an incentive to assimilate, integrate along with distortion while drafting the patterns required to reconstruct the donated clothing forms that held memories and had incidents attached to them.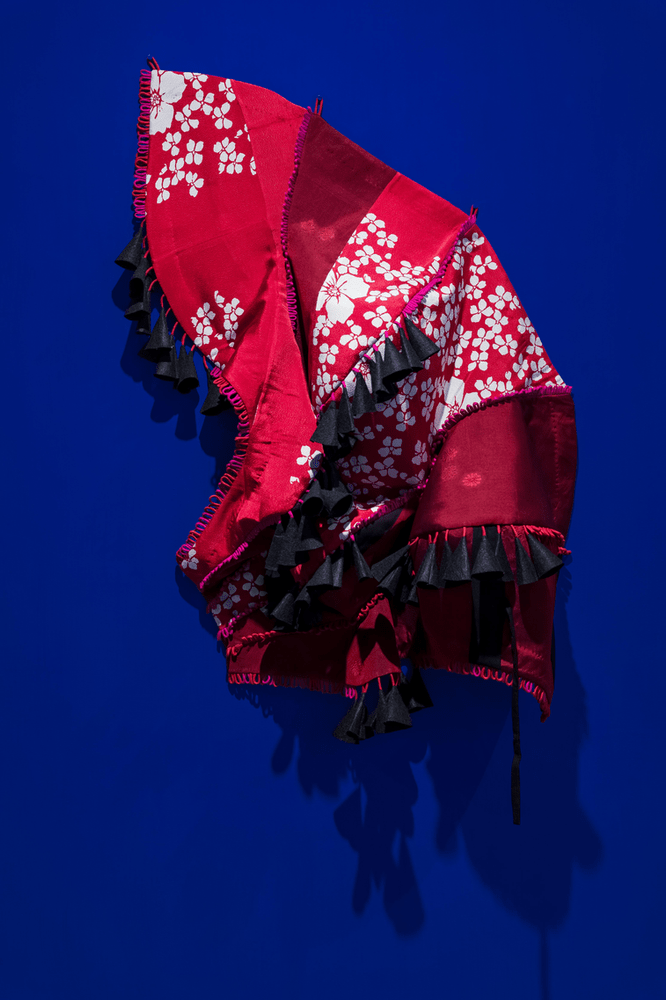 With Volume 2 Issue 2, I've been having conversations with peers about work and production. But I also view the labour involved in my creative research as production. Then as someone articulated – the 'biology' aspect of it all. The producing of new clothes from older textile pieces. The reconstruction, repurposing and restructuring of the donated pieces…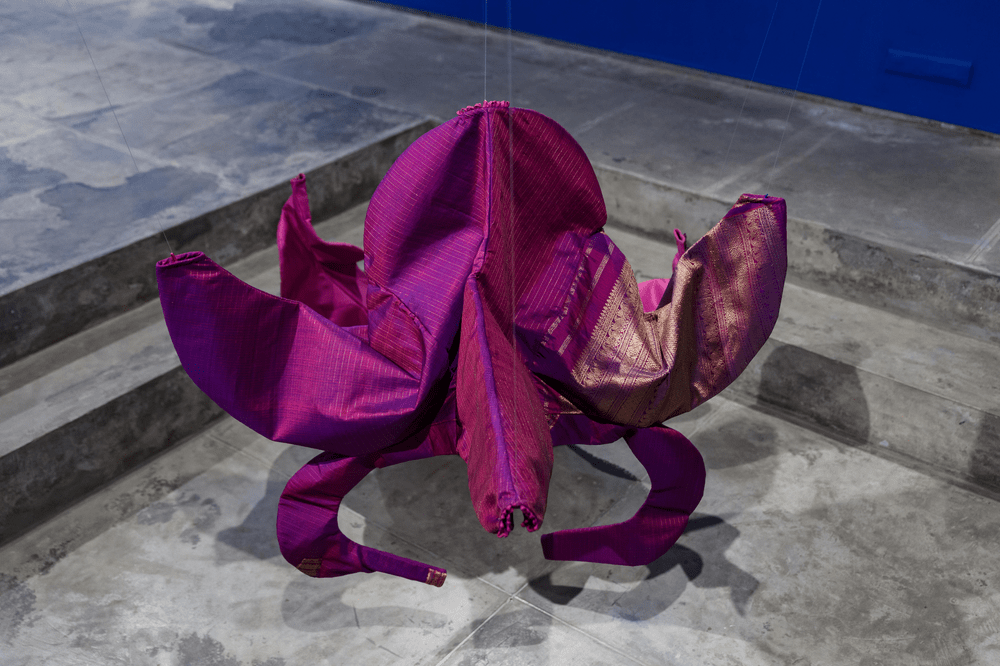 While receiving the garments from donors, memories and incidents attached to the clothing were collected – in the form of interviews, letters, images from family albums and press clippings.
Since your first solo exhibition with Experimenter, Kolkata in 2017, your work has travelled the world over and circled back to where it all began. Is this a full circle moment? Can we ask what new directions you foresee going forward?
I hope to carry on with my inquiry into native wear clothing practices in the regions of my interest. To make clothes that position themselves as interventions – how we think of clothing, how we look at clothing and how we consume clothing.