In 1899, two evolving artists became close friends soon after they met and travelled around Spain together. One painted multiple portraits of the other, while sharing a studio in Barcelona towards the beginning of the 1900s. When he learnt of his friend's death, the loss reflected in his works, marking what was his "blue period" in art.
The two artists were Pablo Picasso and Carles Casagemas, who were best of friends until Casagemas's untimely death.
Friendships in the art world often went unnoticed as formal collaborations or engagements. Some of the artists as pairs remained lifelong friends and set the path for the development of warm and inspiring bonds. Join us as we venture out on recalling some of the most friendships between artists, from new to old!
Yayoi Kusama and Eva Hesse
Yayoi Kusama and Eva Hesse developed an unlikely, warm friendship while working in the same building and having regular interactions – even sharing studio spaces for painting and installation!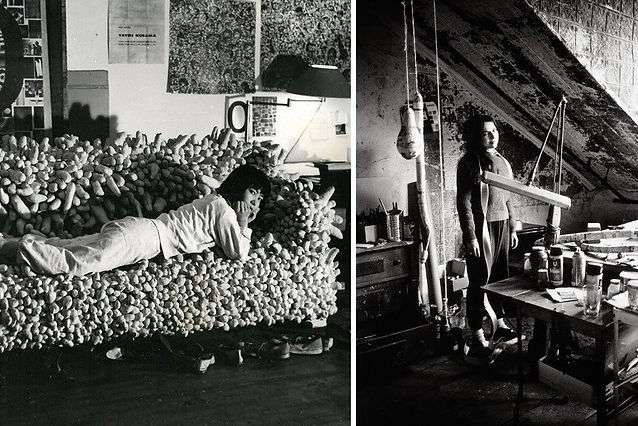 During the later years of their career, both Kusama and Hesse were termed to be "post-minimalists", or artists who used methods oriented greatly in the process to create their works.
Not only did they constantly support one another, but they also stated, on several occasions, that they inspired each other with ideas and ways of life.
Andy Warhol and Jean-Michel Basquiat
Andy Warhol and Jean-Michel Basquiat struck a friendship which became influence in the art scene of the 1980s. Beyond their difference in approaches and the roles of a mentor and a junior determined by their 32-year age gap, Warhol and Basquiat's friendship became a fascinating story. Warhol mentioned his meetings and conversations with Basquiat quite frequently in his diary – from sharing cab rides to eating breakfast and partying together.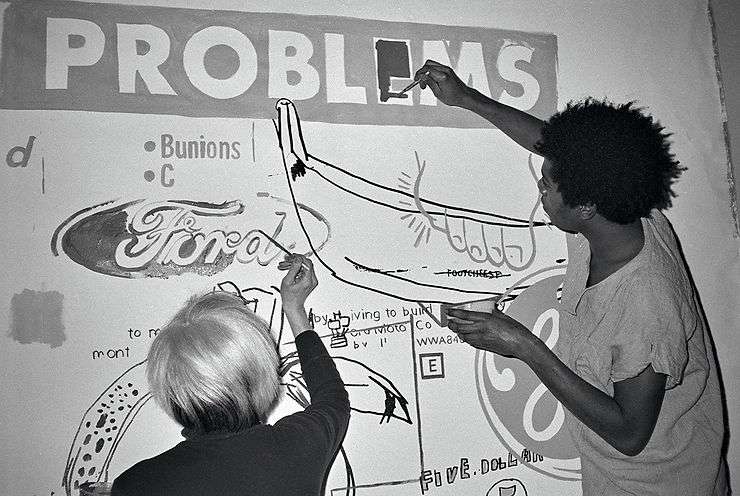 In Victor Bockris' words, "It was like some crazy art-world marriage, and they were the odd couple. The relationship was symbiotic."
Although their collaboration on several works did not flourish as well, the process was a reflection of their bond: Warhol first painted the canvas, followed by Basquiat altering it with his sensibility, imagery and scribbles. They borrowed something from each other – while Basquiat shared Warhol's fame, Warhol received a youthful zeal in his practice from Basquiat.
Helen Frankenthaler and Grace Hartigan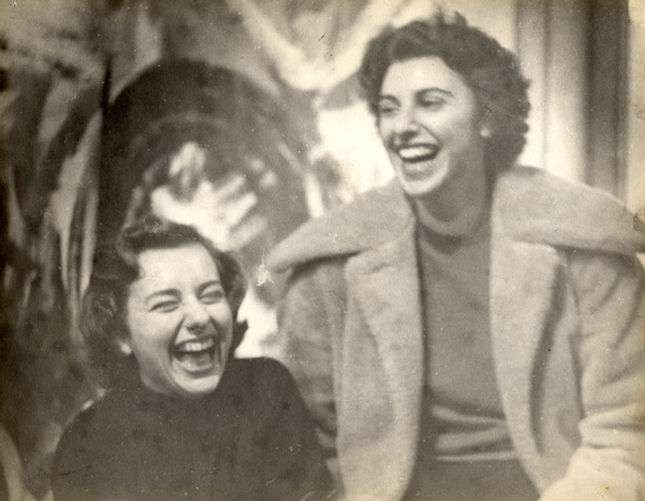 Helen Frankenthaler and Grace Hartigan's friendship was one that the world of art greatly respected and admired, while they found their place in "the boys club" of New York's art scene in the 1930s and 1940s. Although their friendship was resilient, there were occasions when it cooled down, like in the case of when art critic Clement Greenberg, who was Frankenthaler's lover, suggested that Hartigan's latest work had regressed. Eventually, the two always came back together and continued their golden, long-lasting bond.
Sharing the perspectives of Abstract Expressionism, the pair propelled each other's practice and led what would later be known as feminism in art.
Lucian Freud and Francis Bacon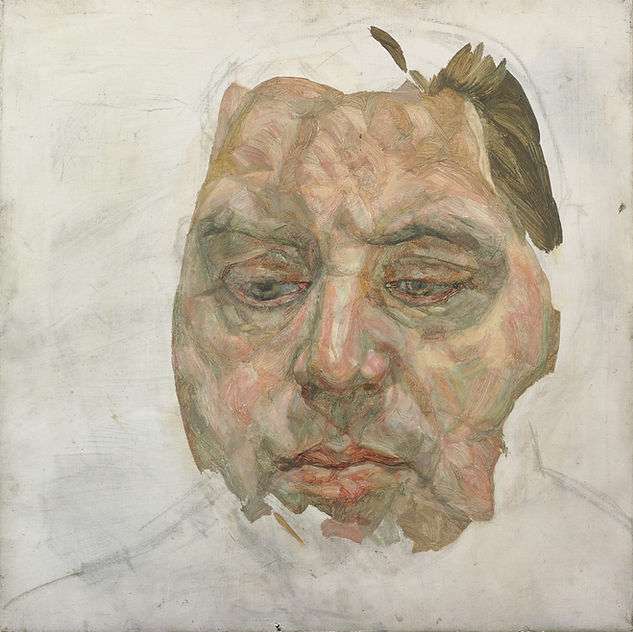 Lucian Freud's famous portrait of Francis Bacon from 1952 was only one of the many indicators of their inseparable bond.
They met in the 1940s, and would see each other regularly for the next twenty five years. In the time that they spent besides painting, they were found drinking, gambling and sometimes, arguing at the Gargoyle Club in London. Together, they kept the figurative tradition alive while the world of art of being taken over by abstraction.
On one of these evenings, Freud lost everything to gambling, and Bacon still celebrated him with his recklessness while throwing money at people who asked for it and calling for extravagant rounds of drinks, as he exclaimed, "Champagne for my real friends – real pain for my sham friends!"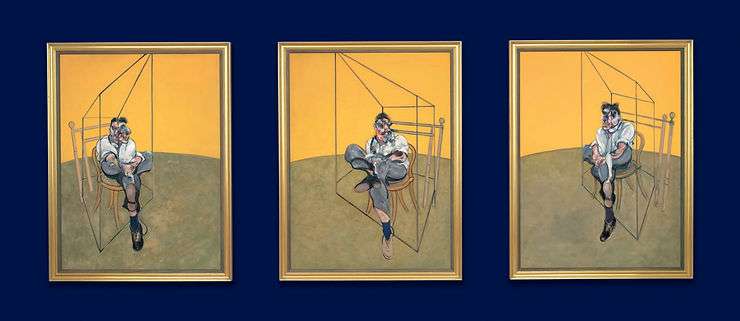 The friendship came to an end in 1969, after Bacon painted the famous triptych "Three Studies of Lucian Freud", realising the lack of admiration for each other's work.
Salvador Dali and Marcel Duchamp
Despite being stark opposites by nature, Salvador Dali and Marcel Duchamp shared a friendship like no other.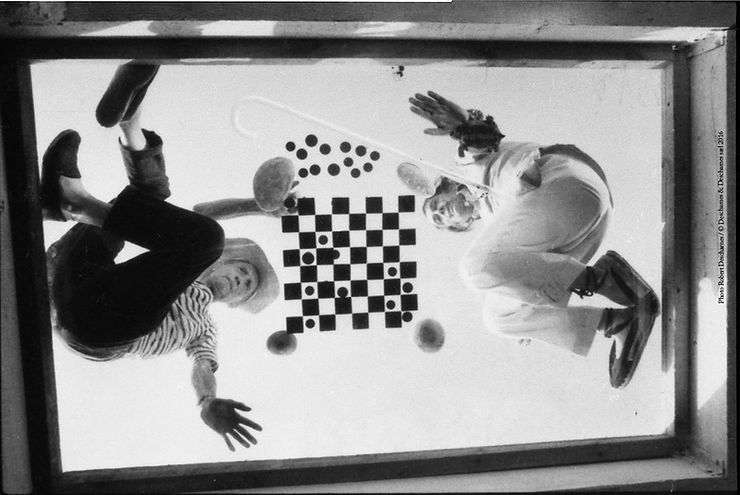 While Duchamp rejected painting for conceptual art and despised fame, Dali found his charm in painting surreal images and enjoyed every minute of the fame it brought him.
They met through the company of Surrealists in the 1930s, and found common interests in the game of chess, which was quite the criteria for any friends Duchamp had. They also visited beaches together, and exchanged warm letters during their time apart.
Grandma Moses and Norman Rockwell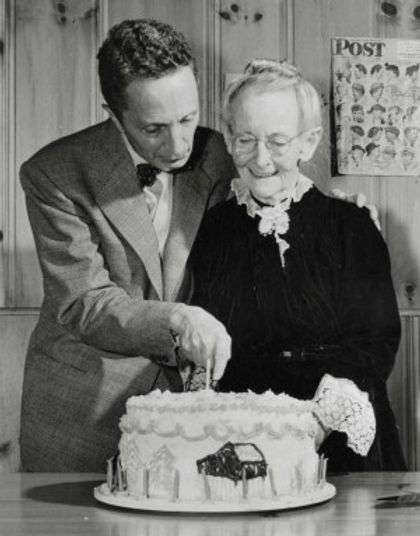 A photograph from Grandma Moses' 88th Birthday, with illustrator Norman Rockwell standing beside her as she cuts an enormous birthday cake he got for her, is a significant portrayal of their friendship.
Anna Mary Robertson Moses, better known by her nickname, began painting at the age of 78. She was the neighbour of reputed illustrator Normal Rockwell, who immediately developed a bond with her as she produced her folk compositions – something that heightened both their practices in the world of Art.
VIncent van Gogh and Paul Gauguin
Having met in 1887, Impressionists Vincent van Gogh and Paul Gauguin developed a close friendship soon after, and van Gogh invited Ganguin to stay with him in Arles, France, with the dream of beginning his own artists' collective.
They constantly learnt from each other, and diversified their techniques and colour palettes in each other's company.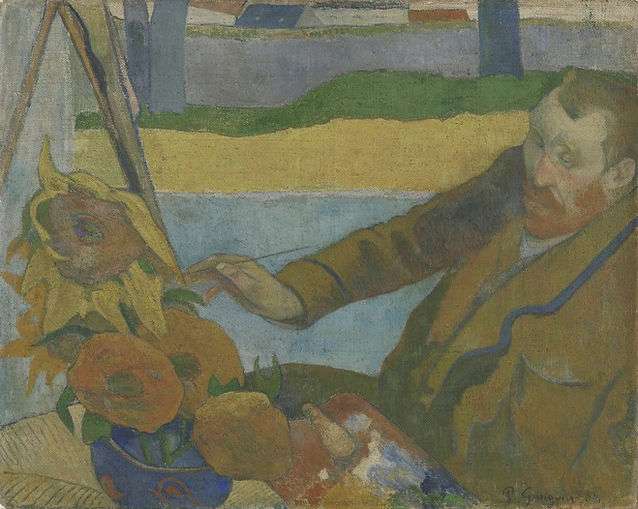 However, their friendship suffered several clashes due to their tempers and supposed natures. While a Self-Portrait by van Gogh was dedicated to him, Ganguin painted van Gogh a few weeks before leaving, to which van Gogh said that while it looks a bit like him, he felt that Ganguin had portrayed him as "a madman".
What followed in a letter to his brother Theo was van Gogh's confession: "My face has lit up after all a lot since, but it was indeed me, extremely tired and charged with electricity as I was then". The collision between them is also said to have led to van Gogh's infamous ear-cutting incident.
Edgar Degas and Mary Cassatt
A sign of Degas' unlikely friendship and admiration towards Mary Cassatt is present in his famous portrait of her from 1880-1884. However, the depth of their artistic dialogue and bond was relatively unknown, until the National Gallery of Art organised the exhibition Degas/Cassatt as an inquisition to their shared sensibility and passion.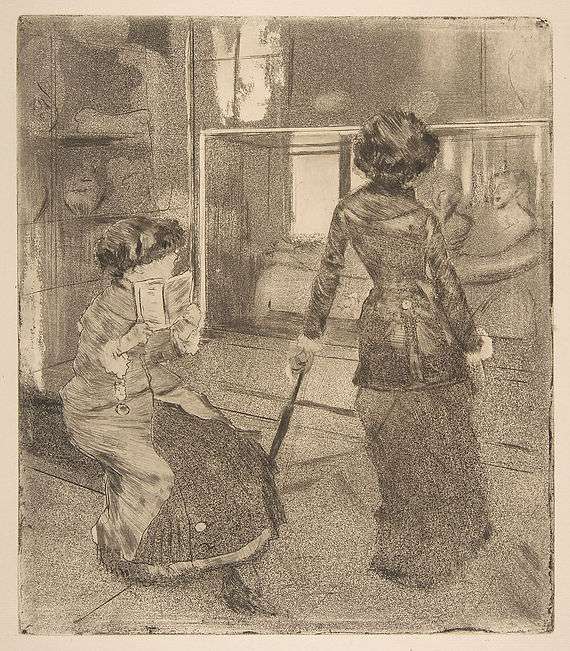 Cassatt, who was Degas' junior and often regarded as his pupil was intrigued by his vision, and he is said to have helped her morph her academic style of painting into a practice that she strived to learn and earn from. He often visited her studio and even helped her with her brushstrokes through an unusual mixture of media. They also painted side by side and visited exhibitions together, while Degas captured Cassatt in several drawings and paintings.
Camille Pissarro and Paul Cezanne
Pissarro and Cezanne met at the Académie de Charles Suisse in Paris and it resulted in a fulfilling collaboration and relationship between them. They connected on their mutual rejection of tradition and the academic training that they based their works on.
They worked together and experimented for more than twenty years, thus securing the position of an illustrious Impressionist pair.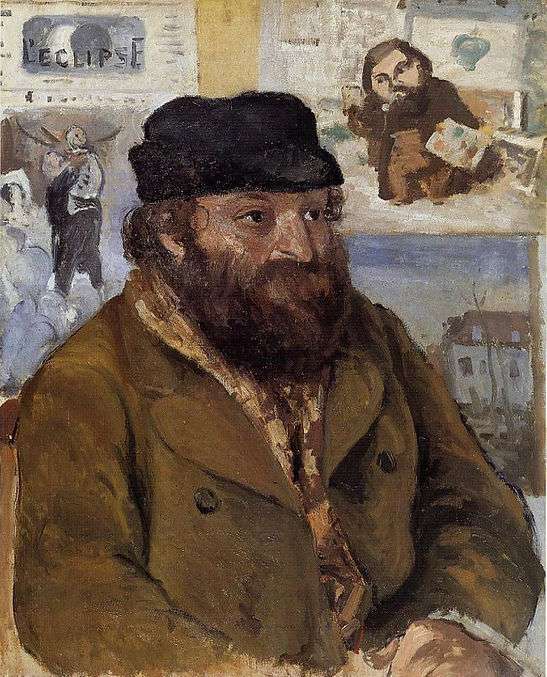 They worked side by side in the same studio, often exchanging what they referred to as "telepathic vibes".
Get a glimpse of Paul Cezanne's studio here!
Raphael and Dürer
Friendship between artists Raphael and Albrecht Dürer blossomed in the 16th century, despite never having met in person and the absence of the benefits of modern communication. Raphael and Dürer were pen-pals, who swapped notes in the form of drawings at the peak of their Renaissance fame.
While they came across each other's talents through word of mouth in Italy, it was Dürer who initiated interaction by sending Raphael a self-portrait in gouache, as recorded by Renaissance art historian Giorgio Vasari.
Raphael responded with several drawings that Dürer preserved and deeply treasured, one of which survives in Albertina's collection in Vienna.
The drawing is particularly special because Raphael has written on it, "It's intimate and quite rare", with an inscription in the form of a 'note to self' as translated by curator Per Rumberg: "In 1515 Raphael from Urbino, who was so highly praised by the Pope, made this nude study and sent it to Albrecht Dürer in Nuremberg, in order to guide his hand."
Now that we have come to an end of the countdown, we hope you had a good run and aspire to celebrate intricate friendships like these every day!