How gratifying can a virtual art experience really be?
We asked ourselves the same question several months ago.
The past year has been a rollercoaster passing through a whirlwind, but it also had some bright spots. For one, although the art world took an initial nosedive, it managed to land on its feet by moving online. As a digital platform from the get-go, it also gave us the opportunity to reach more people, helping a wider range of audiences discover the different aspects of the art world that would appeal to them the most.
Just because we're still social distancing doesn't mean we have to distance ourselves from the arts, and we're determined to make the most of the cards that we've been handed. This is what led to the conception of our biggest project yet, the AF Weekender—India's first online art festival of the year— built on the same spirit of 'making art accessible to all' that we've always held. Here's a quick walkthrough, an insider's peek if you will, of what we have in store for you this weekend.

Fakes, Forgeries, and Frauds: Knowing the Laws of Art
With great art comes great responsibility, and even greater scandals—from fakes, forgeries, theft, and smuggling, some of the most famous artworks by some of the greatest artists in the world have lived tumultuous lives. Sometimes they find justice and sometimes their fate is left to the best of our imaginations. But there are so many more such stories of fraud and dupery that aren't quite as sensationalized. Debottam T. Bose, India's first art and philanthropy lawyer, is an expert who deals with cases just like these.
And for the first event of the weekend, he's sitting down with us for a storytelling session about the greatest instances of art fraud, and how you can avoid them while teaching us the importance of art law.
Who'll Love this Session? Avid collectors, casual buyers wanting to switch to collecting, newbies to art collecting, art-market enthusiasts, and anyone interested in great stories about the world of fakes and forgeries, and art fraud.
Zines: Starting Conversations on Paper
Hang out with us for a lunch date on Friday and get creative!
Kanye West might have brought zines into the mainstream—and given us a very helpful tip on how the word is pronounced: 'zeen' as in magazine—but zines (self-published, little booklets of art, poetry, or information) have been an integral aspect of a thriving counter-culture for decades before that.
Tarini Sethi, artist, curator, co-founder of The Irregulars Art Fair, and long-time ziner, chats with us about her creative process and the potential of zine-making while inviting us to DIY along. Don't forget to bring your stationery!
Who'll Love this workshop? Anyone that wants to flex their creative muscles!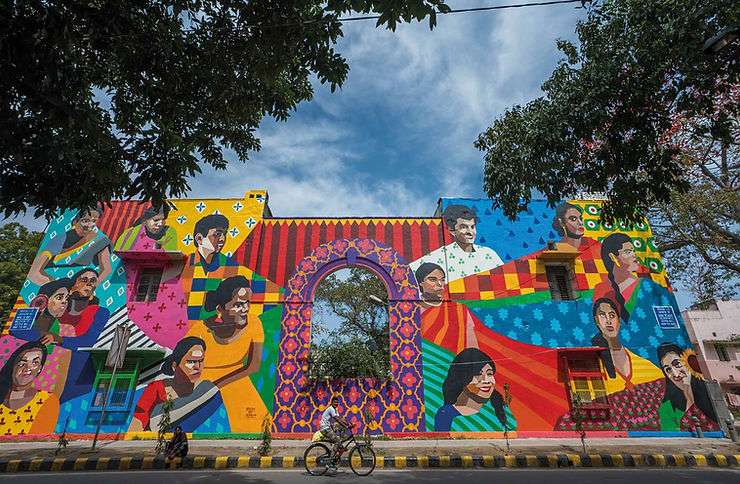 Reimagining Our Cities with Street Art
After a productive lunch, we step out into the urban spaces to explore street art from around the world with Giulia Ambrogi, co-founder of St+art India Foundation and the curator of multiple art districts across India, in conversation with Sumona Chakravarty, founder of the Kolkata based artist collective, Hamdasti.
The two proponents of community-based art reimagine urban spaces as instruments for accessible and democratic art, the way in which art is produced and consumed, and discuss the future of street art in a post-pandemic world.
Who'll Love this Session? Artists, street artists, artists looking to explore alternative, community-oriented mediums, sociologists or those interested in art and urban sociology, and anyone drawn to street art.
Young Artists of Our Times
One man – screaming, protesting, yawning … or perhaps saying 'sorry'. The existence of a man in a world fraught with fear and the politics of survival is one where the threads of shame, courage, silence, and hysteria entangle. The man with the various nuances to his one expression is the centerpiece of 'Right to laziness… no, strike that! Sidewalking with the man saying sorry', an ongoing exhibition at the Kiran Nadar Museum Of Art curated by Akansha Rastogi.
We wrap up the first day of the festival with the senior curator of Kiran Nadar Museum of Art, Akansha Rastogi giving us an exclusive walkthrough of the show along with artists Anish Cherian, Vidisha Fadescha, and Kush Badhwar.
Who'll Love this Session? Art lovers, artists, curators, buyers and collectors.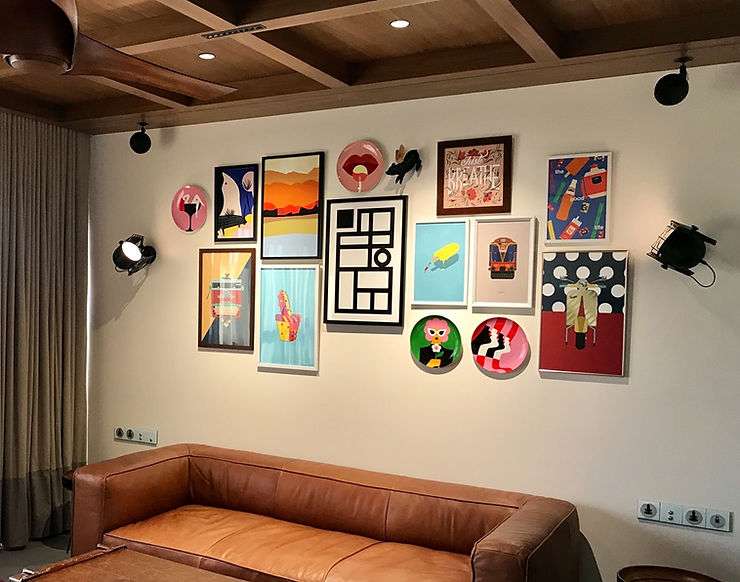 Collecting Art in A Digital Age
From creating to collecting, the possibilities on the internet are endless. On day 2, art consultant Farah Siddiqui and the founder of Art&Found, Aditya Mehta give us their insights into collecting affordable art and riding the new digital wave that has washed over the art world.
If you want to start collecting art, or if you're an artist looking to establish yourself with an online community of art enthusiasts, you'll want to stick around for this one.
Who'll Love this Session? Art buyers, new collectors, digital artists and traditional artists who are looking to use digital platforms and be part of communities like the one created by Art&Found.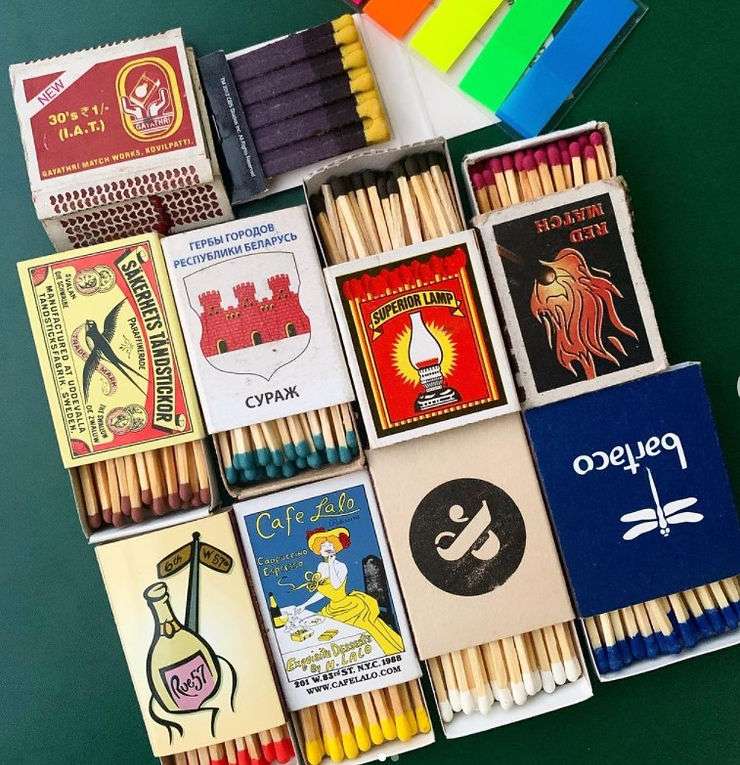 Finding Stories on Matchboxes
Dig out all those old matchboxes lying around your house for this interactive show-and-tell workshop!
From murals on the faces of buildings to the little labels on the faces of matchboxes, art lurks in every nook and cranny of our lives – it's only a matter of opening your eyes to them.
Phillumenist Shreya Katuri has been collecting matchboxes for over 5 years now. Spanning social, political and cultural subtleties, she finds narratives of contemporary India in the vintage imagery on matchbox art from across the country. She's bringing her collection, and all the stories they hold, to share with us at the festival.
Who'll Love this Workshop? Phillumenists, illustrators, and those interested in the sociology of art.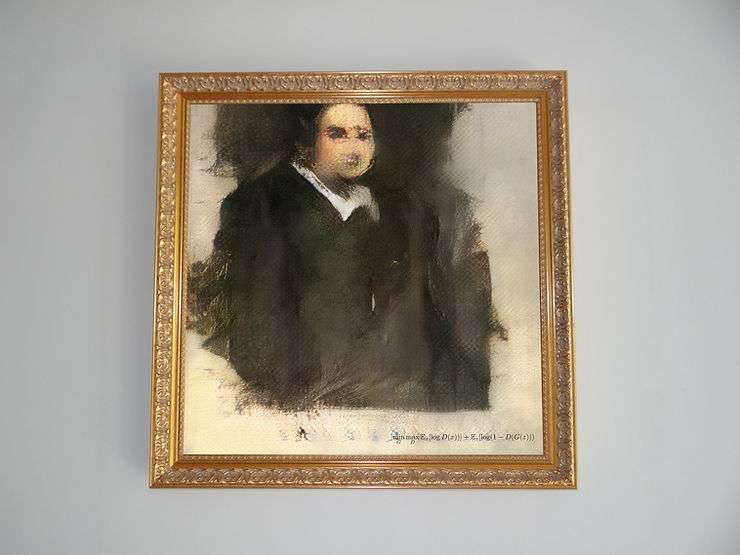 Are Data and Technology the Future of Art?
In 2018, the world saw its very first auction of an artificial intelligence generated artwork at Christie's. Surpassing expectations, it ended up selling for a whopping $432,500. The signature on the painting? Of the algorithm used to create it of course!
This was also the year when India's first AI art exhibition was hosted by Nature Morte.
As we glide into the future, technology only gets more and more entwined with our lives. AI artist and human computer interaction (HCI) researcher Harshit Agrawal chats with us about the space for machine learning, data and technology in the art world, and takes us through his practice as a 'cyborg artist' who creates alternate narratives with AI, drones, sensors, and augmented reality technologies.
Who'll Love this Session? Tech geeks, data enthusiasts, software developers and programmers, digital artists, new media artists, and AI art lovers.
Life in a Museum
From its creation, the appreciation of its beauty, and its significance in the world, to its ageing, preservation, and its ultimate path to either fame or obscurity, heritage artworks live full lives.
We close the curtain on our very first AF Weekender with an invigorating session with Anupam Sah, Head of Art Conservation, Research, and Training at CSMVS Museum Art Conservation Centre, Mumbai, as he walks us through the difference between conservation and restoration, and what it takes to be an art conservator in India.
Who'll Love this Session? History lovers, museumologists, those involved in art restoration and conservation, and art lovers.
With the AF Weekender, our main aim has been to have sessions spanning the different, lesser-explored niches of the art world to create a unique, intersectional festival celebrating art and all its different facets and possibilities.
It's been a challenge figuring out the nitty-gritty and ironing out all the creases, especially while working remotely. But our dedicated team of art lovers have pulled their weight to bring you this exciting lineup of programmes.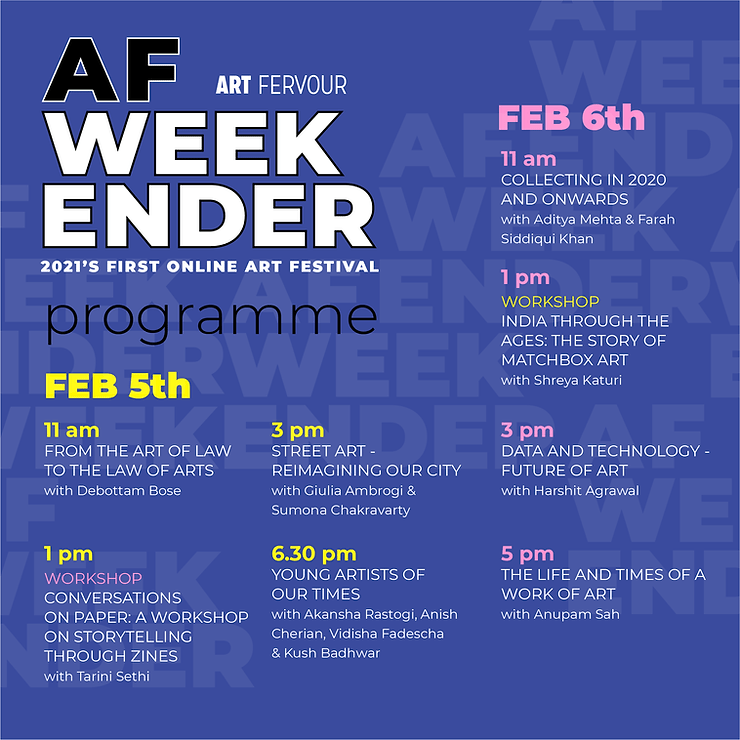 We hope you join us on the 5th and the 6th of February for a weekend of art, craft, technology, stories, and learning from the comfort of your homes and preferred devices. And as always, don't forget to bring your Fervour for Art!
Register for the AF Weekender 2021, here.