The beginning of an art-tastic February led to a dampening of spirits as Art Basel announced the cancellation of their Hong Kong edition of the fair. COVID-19 became a pandemic which led to the domino effect of museums shutting their doors. This began in Hong Kong and soon saw its effects reverberating all around the world. Due to the 'sudden and widespread outbreak' of Coronavirus, we were advised to stay indoors rather than use our time to explore the outside world. The response to the outbreak around the world led to the sudden shift of galleries, museums and auction houses to adapt their programs to the digital world and soon all the art that would have been viewed in countless steps around its spaces was now available to us at the click of a button!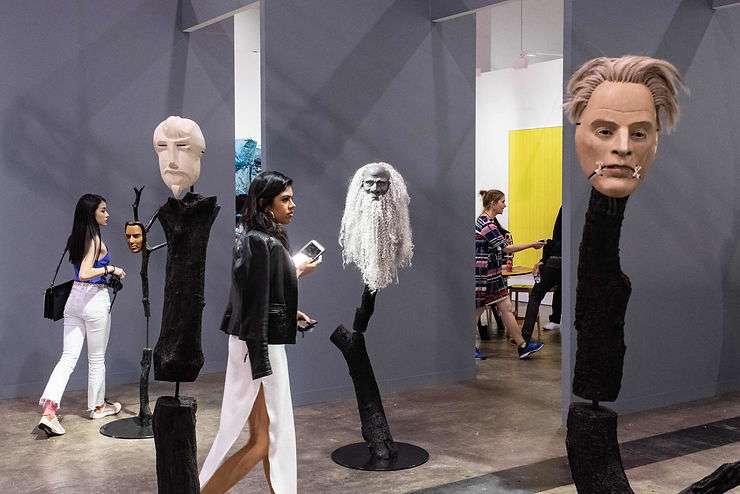 The art world has entered the chat!
There has been a slow opening of galleries in Italy but we know it's going to be a while till we step into our favorite galleries and museums, so we've curated a Quarantine Art Guide to make the arts more accessible than ever. We've updated our website to feature a hand-picked selection of wonderful initiatives from around the world all in one place for you to begin your journey of exploring galleries, museums, and podcasts from the world of visual arts. So here's to #StayingHomeWithAF with our personalized art guides and digitally explore museums, galleries, famous artworks, and more in your pajamas!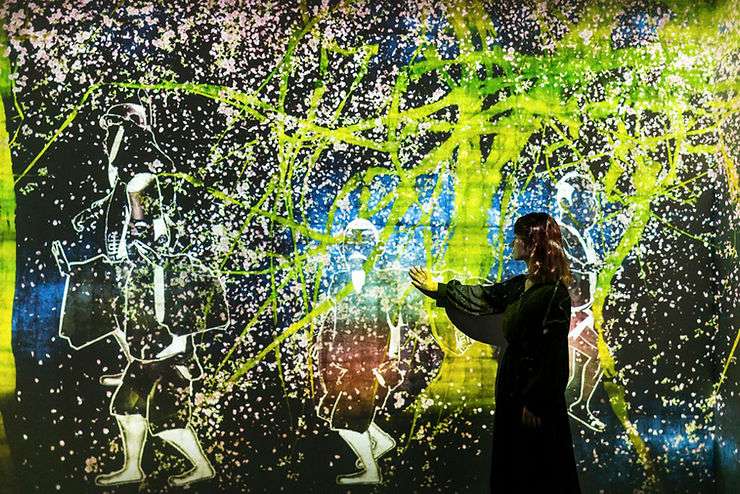 Online Exhibitions from across the world!
You may not be allowed to leave the door, but you don't need to when you have your digital device in handy. Google search was your go-to guide to find out more about the artists you saw at the latest exhibition, now it's your go-to to see an exhibition! Establishments from around the world like the TATE, National Museum of Singapore, Denver Art Museum, The New Museum, Manhattan along with well known national spaces like Experimenter Gallery, TARQ, Kiran Nadar Museum of Art, amongst many more have given us access to their latest shows available on their websites. And if you want to explore more you can give their Instagram handles a peek because a lot of them are posting interviews of the artists they represent, while offering you giving you a tour of their studios! If you're looking for a place to start then read our blog on the Top 5 online exhibitions on our Quarantine Art Guide.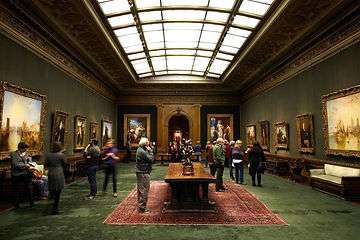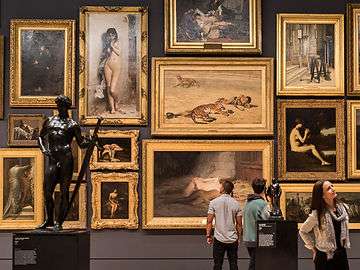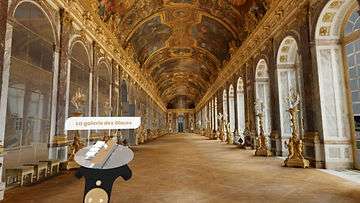 Did someone say Virtual Tours?
They say if you want to know the history of a city, you can find it in their museums. And we couldn't agree more! Every city is seeping in its own cultural heritage and museums have been a long-held testament to their grandeur. What if we told you, you could travel to Paris, and explore the halls of the world's most visited museum! Or even get a glance at the royal residence of the Pope? Whether it's Monet's Water Lillies for inspiration or permanent exhibitions to brush up your history, we have an exciting list of virtual tours that you can take on our Quarantine Art Guide.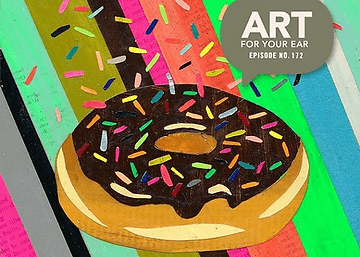 Tired of excessive screen time? Listen in to our curated podcasts!
Bring out those earphones and plug-in because we're making you fall in love with podcasts all over again! These easy to follow list of podcasts can be turned on while you're cleaning your room, washing the dishes, or taking a walk. The art world has hopped onto the bandwagon offering you a multitude of choices from art history, artist interviews, playlist recommendations for those new jams and so much more. We're giving you a headstart with our curated list of art podcasts you can't miss on our blog!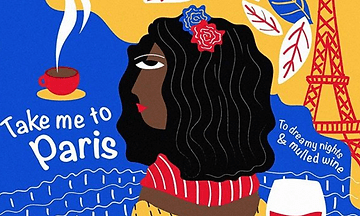 Aaaaaaand some more fun stuff!
A lot of us are finding it difficult to get on with our days. Looming existential conflict, the basic inability to get out, or even the social distancing we're keeping from our friends. To break the day-to-day monotony, several artists are offering workshops on their websites that can fit right in as your newest hobby. If that's not what you're looking for then you can always turn up those speakers, put on your velvet robe, and groove to some opera. Our Quarantine Art Guide has a list of fun things to do while you #StayHomeWithAF that is perfect for your every mood.
Art preferences are varied and for some of us can even be indescribable. But the team at Art Fervour always has you covered. If you can't find the right socks, we're telling you which one will have the perfect fit on our Quarantine Art Guide. So find out what your Art Persona is (it's a simple quiz and takes under a minute, we promise!) and we're telling you what you might enjoy on our Quarantine Art Guide!
What better time than now to learn all that you wanted to know about art! #StayAtHomeWithAF and tell us your favorite part about our Quarantine Art Guide in the comments below!