Contemporary art spans from the 20th century to the present times and includes a variety of materials, methods, themes, and concepts. Due to the vast scope of contemporary art given the technological advancement, cultural diversity and globalization, it lacks uniformity and a single ideology. The artistic expression ranges from installation art, photography, conceptual art, video art, and performance art to digital art.
Art Fervour brings you 5 artists with their distinct and unique practices in the contemporary art world.
Bharti Kher
Bharti Kher is one of the most well-known artists in the contemporary world. With a career spanning over three decades, Kher has worked across paintings, installations, and sculptures. Her signature style is to use the traditional symbol of 'bindi'. The symbol first made its appearance in her work in 1995 and has been part of her practice since then.
'Many in the West believe it's simply a mark of marriage or a fashion accessory… But actually the bindi represents the third eye…' says the artist.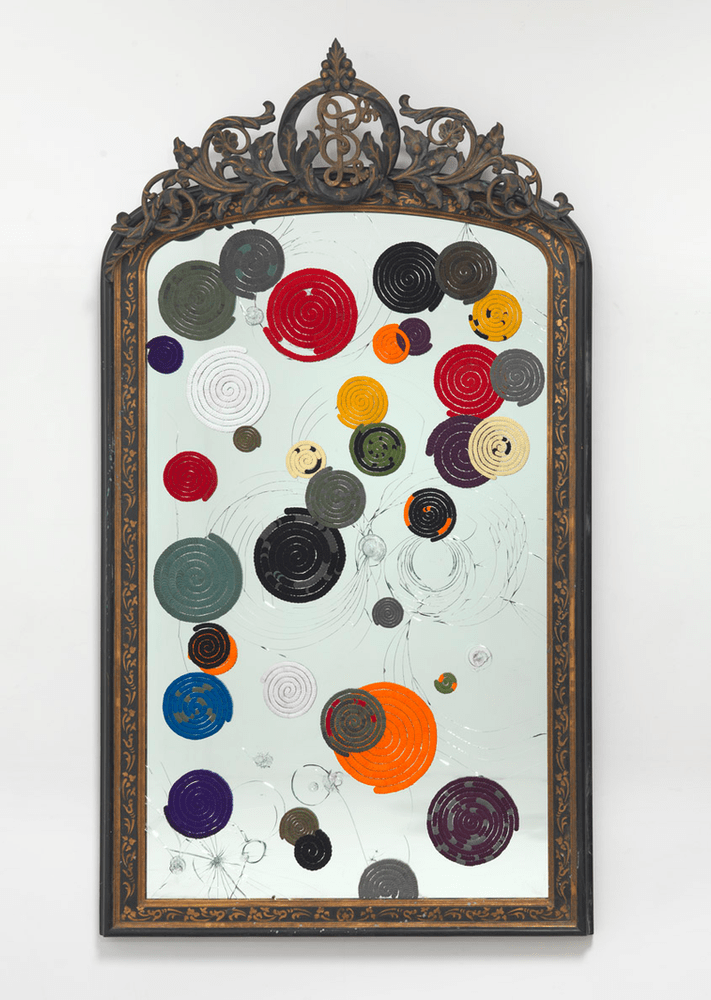 Her early sculptural practice includes using hybrid beasts to soften the distinctions between humans, nature, ecology and politics. Her most iconic piece is 'The Skin Speaks A Language Not Its Own' 2006. With bindis all over it, the sculpture is a life-size elephant made from fiberglass.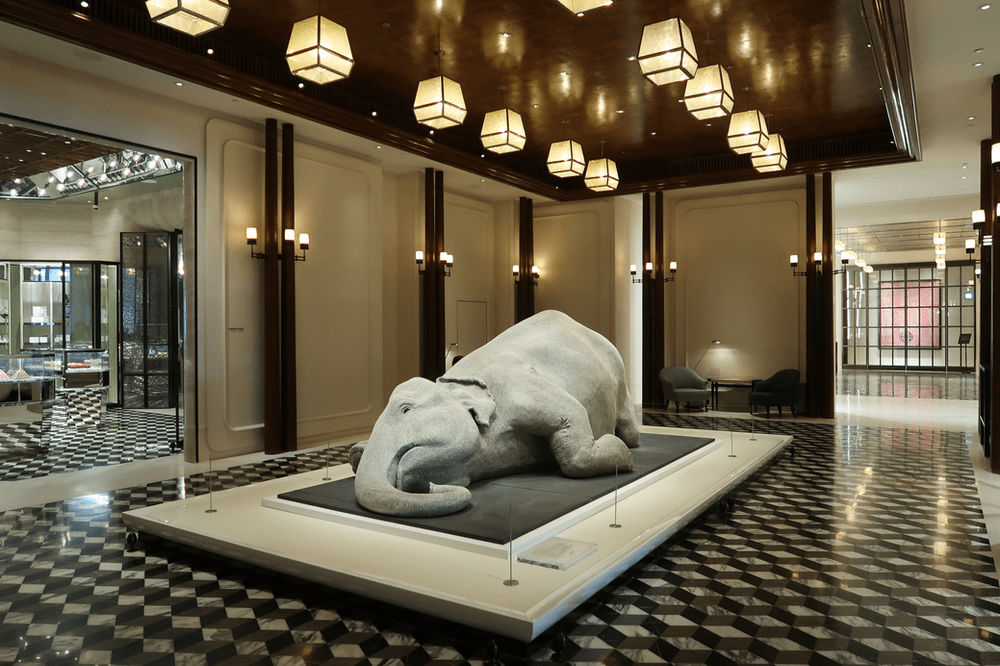 Sahej Rahal
Sahej is a Mumbai-based artist and his practice includes drawing from mythical creatures and engaging them in conversation with the present. Within this context, these mythical creatures carry absurd acts in the abandoned areas of the city and transform them into liminal sites of ritual.

Atul Dodiya
Known for his hyperrealist paintings and water colour and oil series on Mahatma Gandhi, the artist depicts a wide range of narratives that include images from the media, saints and legends, national history, political events, and so on. As part of the exhibition titled 'Century City', he created his iconic roller shutter paintings as a response to the curfew imposed in Bombay after the riots in the 1990s. More recently, the artist focuses on the marginalised sections of society in his artworks.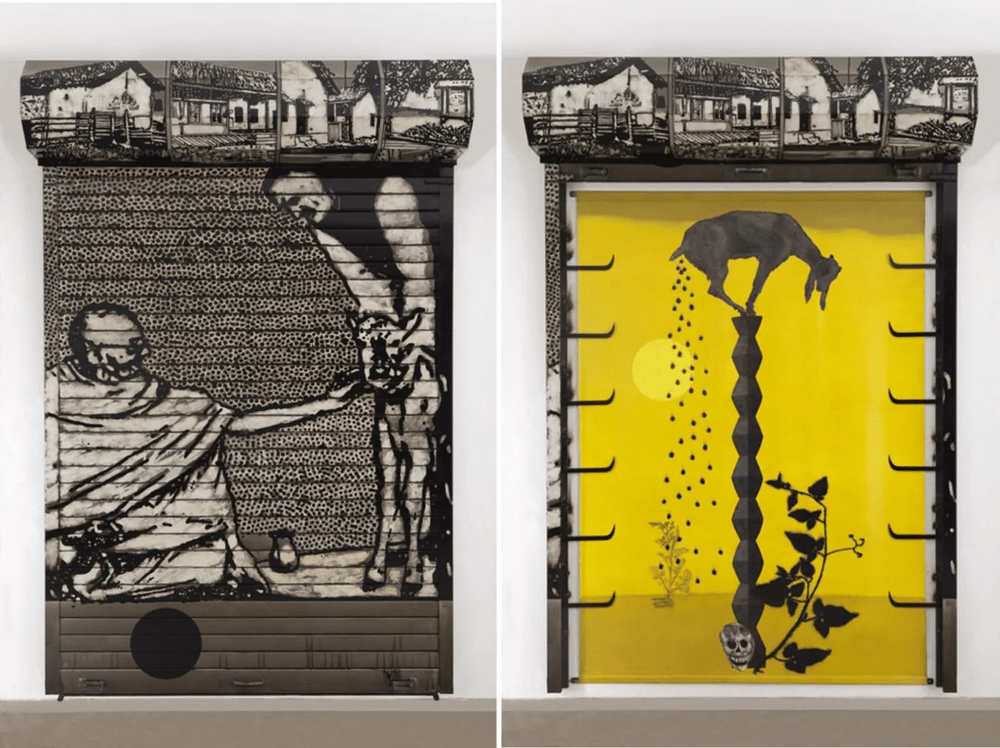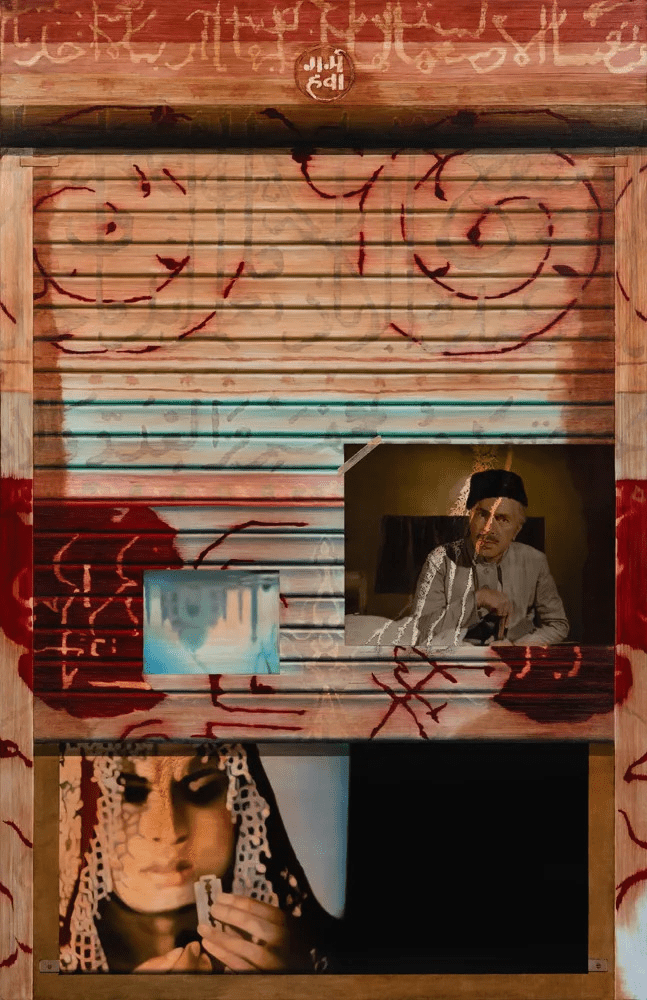 Anju Dodiya
The Mumbai-based artist is one of the most prominent artists of her generation and is known for her sensitive 'fictional self-portraits'. She is a watercolourist and draws inspiration from a wide range of people including Sylvia Plath, Ingmar Bergman, and Early Rennaisance artists such as Piero della Francesca, Giotto, and so on. Female figures from mythology have also made their appearances in her artworks such as Daphne, Penelope, and Arachne. In one of her works titled 'Circuit of the Gong' (1998), she uses the imagery of the birth of Athena from Zeus's head to depict the act of extracting ideas out of one's mind.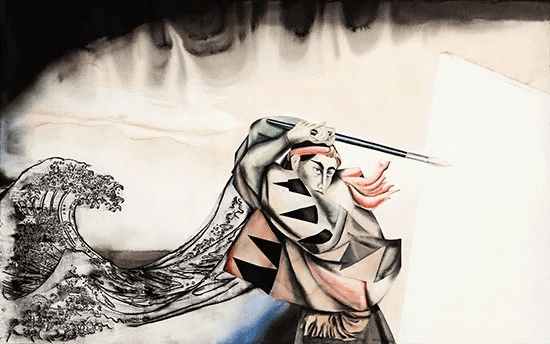 Nilima Sheikh
Nilima Sheikh is renowned for painting in series, using a narrative. She borrows from traditional styles and materials such as the miniature paintings and the tempera and wasli paper used in them. Her artworks are often accompanied by texts from vernacular folklore that provide a context to the theme. She depicts narratives that address feminine experiences. One such series is 'When Champa Grew Up' 1984 showcases the story of a girl being killed by her inlaws, a narrative common to Indian society.
'I think beauty can be a vehicle for the most violent of sentiments or attitudes, it should be allowed to contain other things' – Nilima Sheikh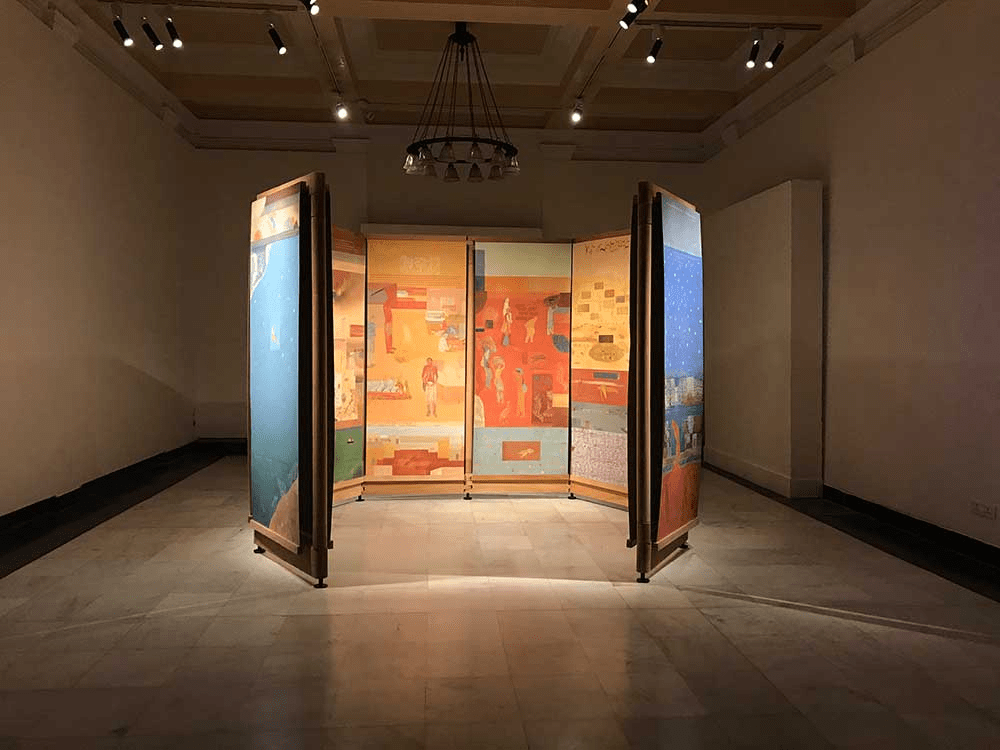 If you want to read more on contemporary art, check out our blog ,5 South Asian Contemporary Artists And Their Love For Nature .