"Amid those scenes of solitude… the mind is cast into the contemplation of eternal things." -Thomas Cole
Social distancing has rendered all of us solitary. We are finding ourselves fighting the daily pangs of loneliness. But that's not all. Something and someone tells us that there is a redeeming quality of this profound feeling which can translate into something inspiring. Within the confines of our homebound reality lies a possibility which can give impetus to our creative nerves.
In these rather grim times, Art Fervour looks at the artists who found hope in the abyss of isolation, manifesting them into some of the most magnificent artworks and preserved our faith in the creative potential of alienation.
Barbara Ess
American photographer, Barbara Ess who is known for her use of the pinhole camera to depict a spectral otherworld by blurring and distorting everyday objects, came down with a case of bronchitis that lasted over a month. Being holed-up in her apartment, she shifted her focus to the immediate space around her, capturing domestic objects. She turned the camera towards the quotidian and the changing light throughout the day, from the image of a pink bouquet on her fire escape outside her window to the insides of a morbid kitchen corner. Her prints were enhanced with silver, black and white crayons to manifest her personal experience and embody a sense of longing.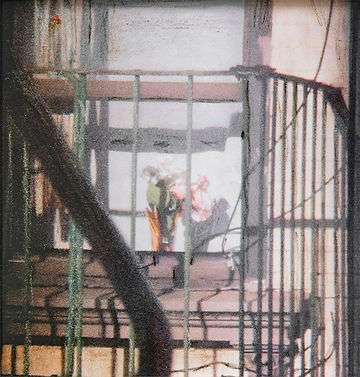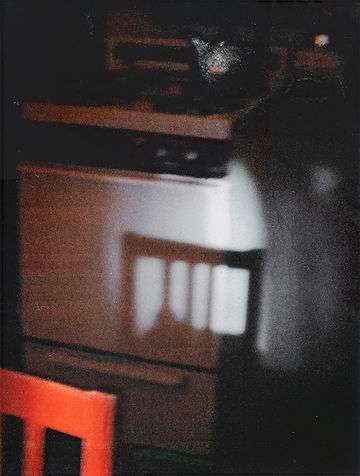 Ruth Asawa
Ruth Asawa was an experimental sculptor, who was famous for an oeuvre comprising mostly hanging wire sculptures that focused on the themes of lightness and transparency. Having been arrested along with her family and other Japanese Americans after the outbreak of World War II in 1942, she had spent a good amount of time in detention camps. Living in horse stalls and tar paper-covered barracks, she had nothing much to motivate her except for art as she started painting and drawing being in the company of several Disney cartoonists who were also internees. Contemplating the detention period, she even remarked, "Sometimes good comes through adversity. I would not be who I am today had it not been for the Internment, and I like who I am."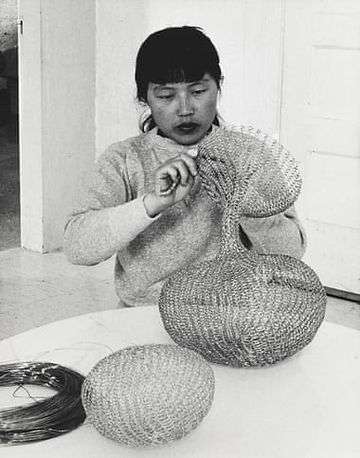 Frida Kahlo
Mexican artist, Frida Kahlo was no stranger to social isolation either. She suffered a tragic tram accident when she was 19 which fractured her spine and left her bed-ridden. Over the long months of convalescence, Kahlo faced chronic pain and distanced herself from the society. However during this disquieting period, she discovered painting and encouraged by her family she set up an easel in her bed, creating works that depicted her utter predicament of disability which she carried throughout her life. The visceral self-portraits which she became well-known for were also marked by an overwhelming sense of loneliness that tormented her at all times.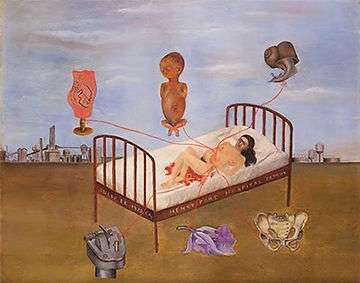 Ray Materson
Ray Materson was plagued by a serious drug problem and to sustain the habit, he committed a string of robberies with a shoplifted toy gun and was eventually arrested and sentenced to 15 years in a state penitentiary in Connecticut. To keep his sanity intact, he taught himself to embroider in prison., using unraveled socks for thread and a sewing needle secured from a guard. He stitched miniature tapestries to depict life outside prison walls and also created sordid realities of his drug addiction.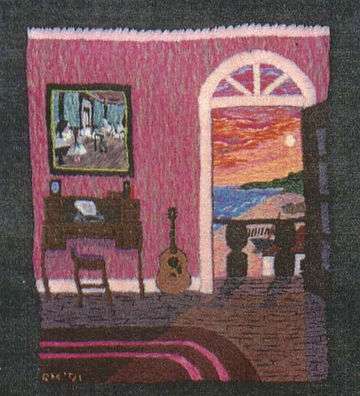 Zehra Dogan
In the middle of the war between Turkey and the Kurdistan Workers' Party in 2016, Kurdish artist and journalist Zehra Dogan was under a strictly-imposed curfew in the Turkish city of Nusaybin. During this time she turned to drawing and one of her works became viral which was based on a photograph of the Kurdish city of Mardin as it was being destroyed by Turkish military operations. It led to her imprisonment for nearly three years, during which she remained committed to creating more art.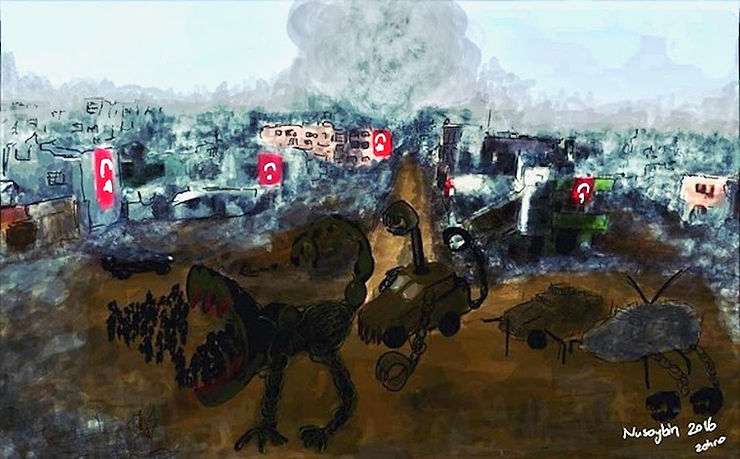 We know all of you are finding it really difficult to self-isolate, especially the extroverted lot of you. However, Art Fervour reminds you that staying indoors can actually become a fertile ground for creative discovery. For that extra inspiration you can head over to our website and check out our blogs on what to watch on Netflix, the arts in different TV shows and our top art books to latch on to. As for those of you who love the comfort of your home, you can now virtually tour art exhibitions taking place in another part of the world and listen to podcasts we have curated for you on our Quarantine Art Guide!

Kill that isolation boredom with our super fun art games and find that inspiration you're looking for.