Unless you've been living under a rock (or not following the latest in the world of Indian art), you've probably heard about the AF Weekender already. 18 cities, 80+ participating galleries, studios and artists, and 100+ events—it's here, it's near, and all you have to do is decide what events you'll be heading to from the 23rd to the 25th of September, 2022.
So here we are, helping you out with this little nudge
What's your Art Persona? Are your art preferences Traditionalist, Mixed Bag, or New Age? (Pssst—Take this ,quick quiz to find out)
Here are some events to check out if you're a…
New Age
Walkthrough of 'Volume 3 Issue 2': A Solo Show by Kallol Datta at Experimenter
Kolkata
Join Experimenter for a walkthrough of Volume 3 Issue 2, Kallol Datta's second solo at Experimenter, Hindustan Road. It brings together Datta's ongoing inquiry in native clothing practices in South-West Asia, North Africa, the Indian Subcontinent and the Korean Peninsula.
With structural experimentations in pattern cutting, Datta skews traditional geometry to create silhouettes which shroud, swaddle and cocoon the body that inhabits the textile object.
When: 23rd September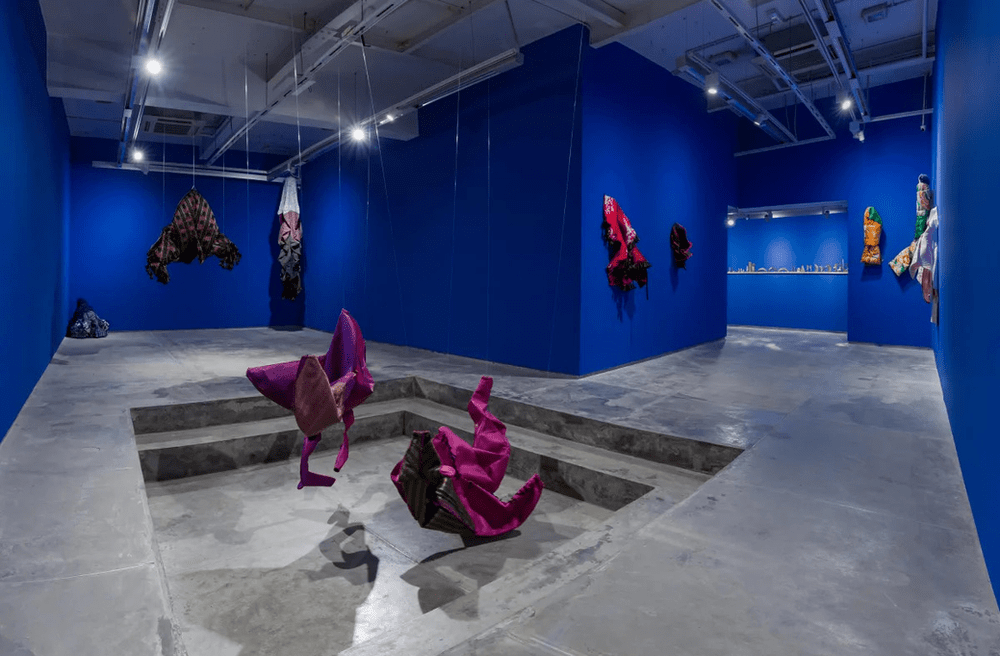 ARTBOTS II : An Exhibition by The Cube Gallery
Goa
Join the Cube Gallery for the opening night of the second iteration of ARTBOTS. The exhibition, curated by Samira Sheth and Sonny Singh, explores the idea of robots as artificial human beings, and the now blurred lines between humans and machines. The event will be accompanied by light drinks and snacks.
When: 23rd September
Mixed Bag
Walkthrough of 'Bodies at Sea': An Exhibition by National Centre of Biological Sciences
Bengaluru
Experience a walkthrough of Bodies at Sea, curated by Devika Sundar and Kamini Rao of Studio Slip. Bodies at Sea traverses the boundaries between the visible and unknown, examining the hidden complexity of our interior bodies alongside oceanic bodies of the deep sea. Through the explorations, one searches and discovers an uncanny, affectual and visual synergy between internal bodyscapes to marine forms and aquatic environments. Responding to a collection of visual, textual, material and audio archives across medical and marine journals and databases – the show particularly trace layers that lie invisible, curious, obscure and yet to be unearthed in these mirroring environments.
When: 24th September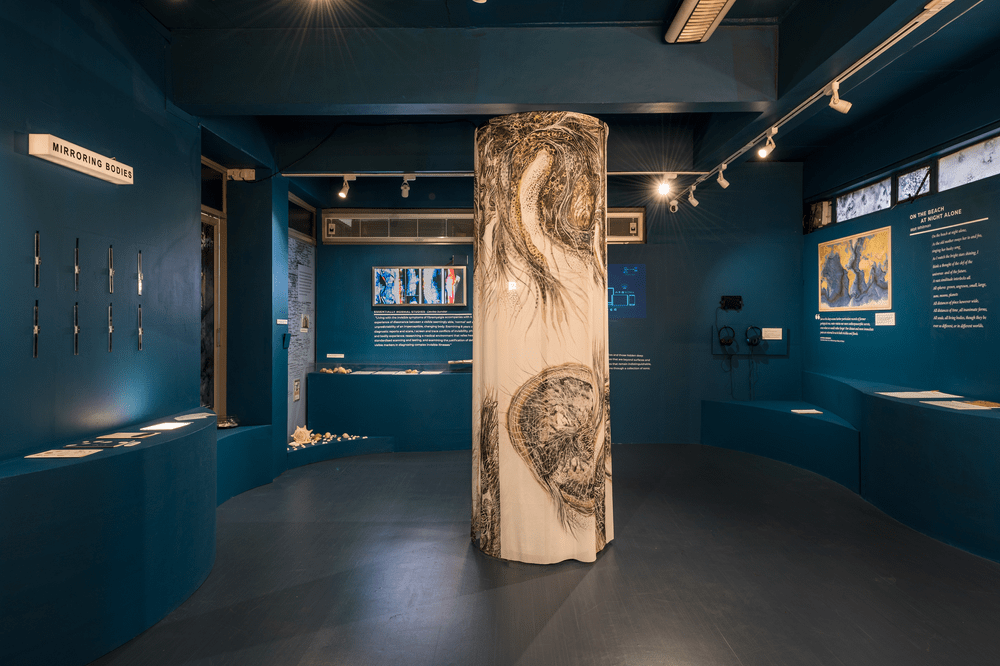 Multimedia Art Show by Juneja Art Gallery
Jaipur
Attend the opening night of the show that features works by 55 participating artists, including Akbar Padamsee, Jayasri Burman, Nilofer Suleman, Paresh Maity, and many more. The entire space will host the mega show of sculptures, paintings, graphics, and drawings. The event will be accompanied by light drinks and snacks. The show will remain open over the weekend (23rd till 25th September), and guests will receive a 30 minute tour of the show and works on display.
When: 23rd September
Traditionalist
'Tipu Sultan: Image & Distance' – An Exhibition by DAG
New Delhi
Head to this exhibition, with paintings and engravings on display that illustrate the key episodes and events from the Mysore Wars fought between 1767 and 1799, while placing them in the context of history painting in Britain and France in the late eighteenth century. The event will be accompanied by light drinks and snacks. Also check out the guided walkthroughs of the exhibition on 24th & 25th September.
When: 23rd September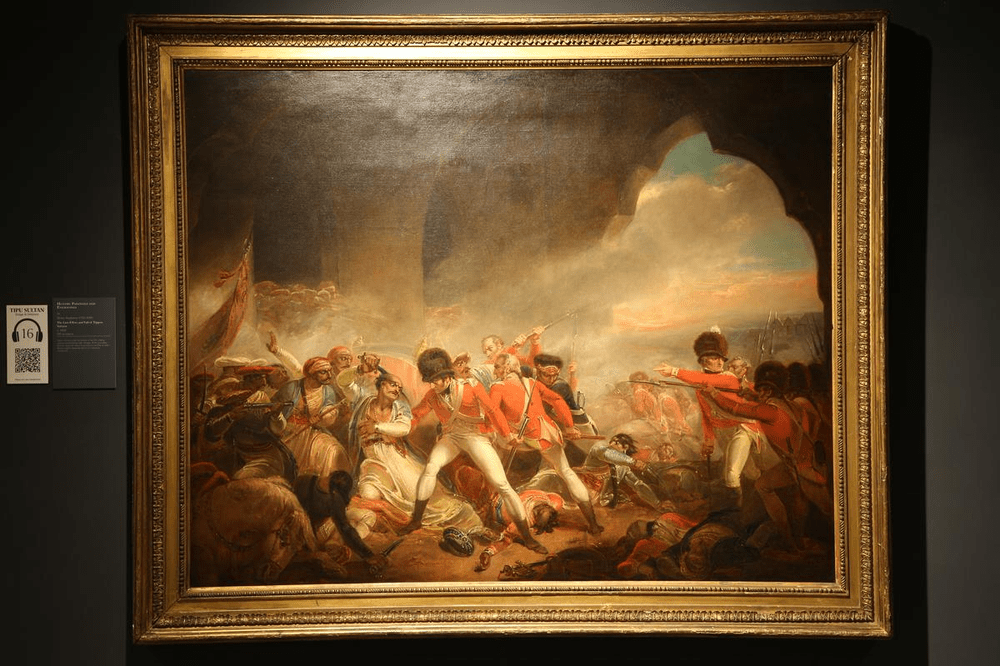 Walks by ICOMOS – Multiple cities
Pune, Vadodara, Leh, Chandigarh, Trivandrum, Delhi, Kolkata, Coimbatore—are you ready to experience your city like never before, and rediscover its heritage and wonders? ICOMOS has just the event for you.Join them as you wander through sites and alleys that have borne witness to the country's rich history, see places associated with eminent personalities, and uncover the roots that moulded the country as we know it today. Although much of that heritage has been lost and forgotten, it still remains a powerful influence in the shaping of current social and political thoughts.
When: 24th September
Don't see your city in this list? Don't fret, for the Weekender has over 100 events across the country. Find further details and the city-wise schedule here. Register today!
See you there!